How to start an interior design business
Interior design is as popular now as it has ever been, with the market only getting bigger. And that means that there's never been a better time than now for starting an interior design business. Find out how to do this properly with Checkatrade.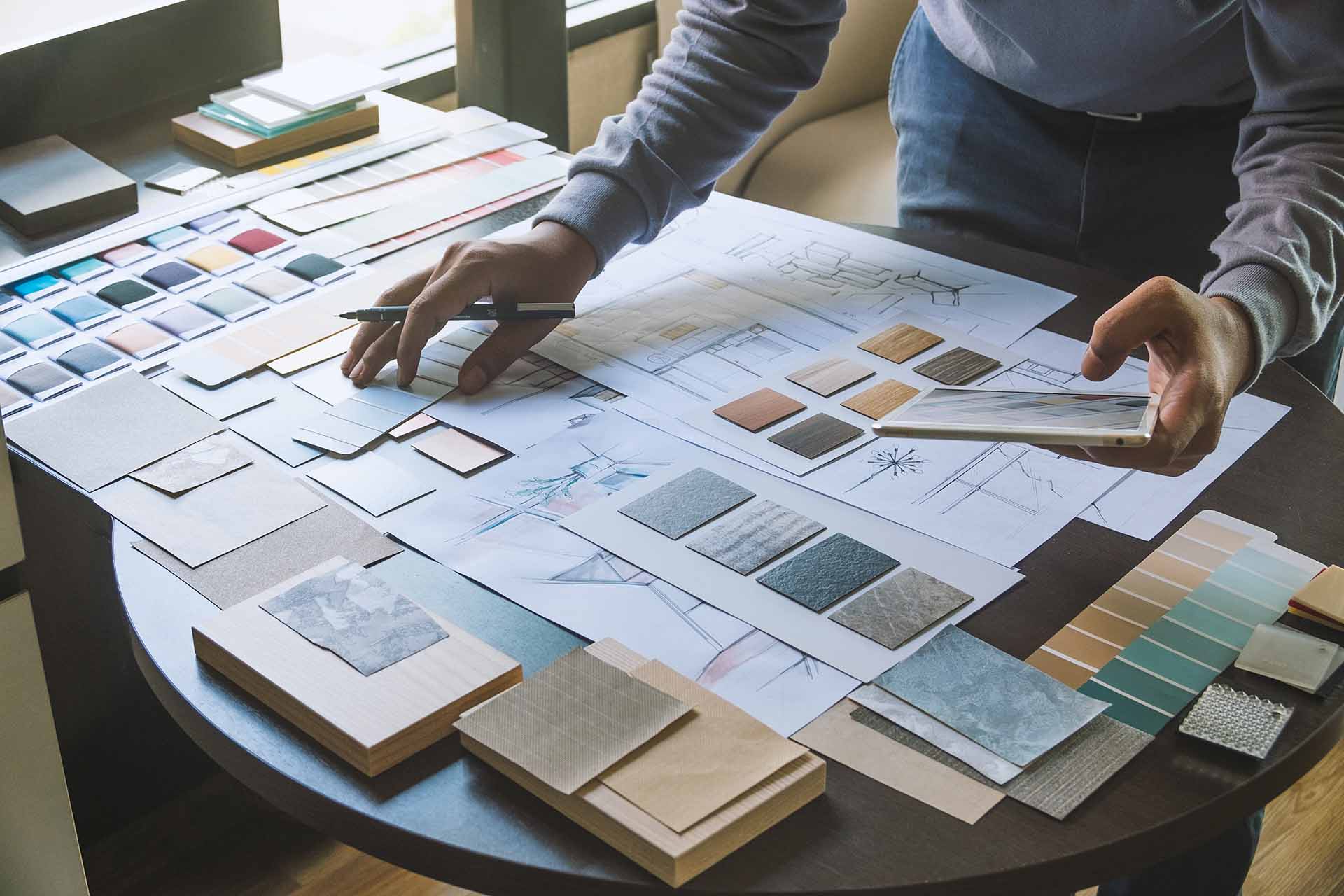 Why consider starting an interior design business?
As we're sure you're aware, most homeowners are always looking to improve the interior of their property. But interior design isn't always simple, which is why the skills of experienced interior designers are always in need.
Demand for interior design has only been rising in recent years, with homeowners spending more than ever before. As such, there's no better time to go self-employed and start an interior design business.
But if you've never operated your own business before, you might not know where to begin. But don't worry, that's why we've pulled together this guide.
From training and insurance to marketing strategies, we'll tell you everything you need to know for how to start an interior design business.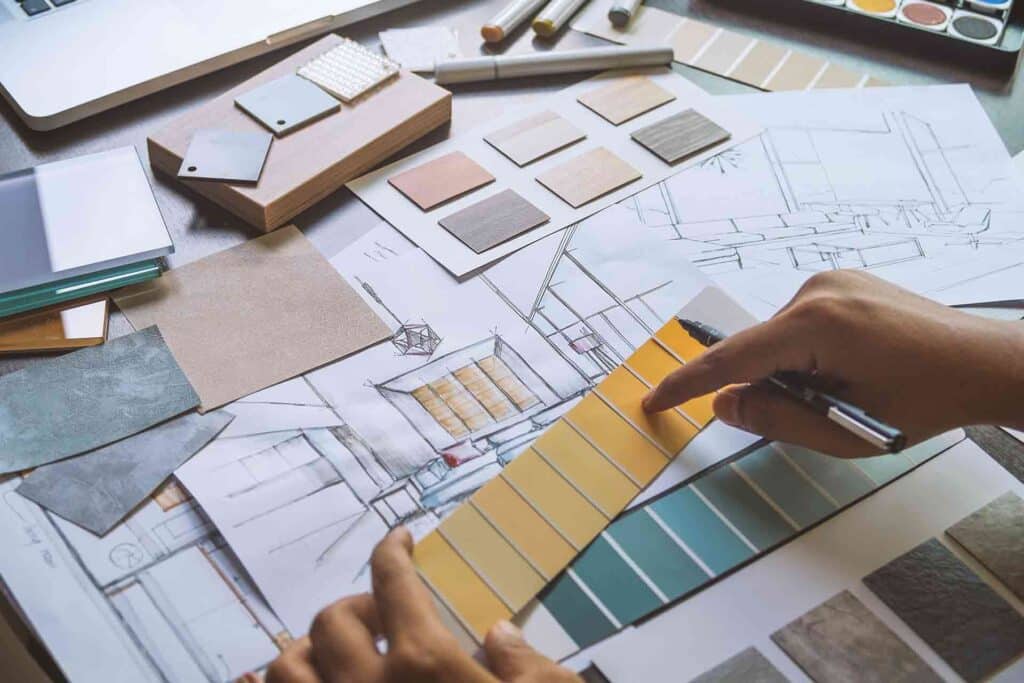 Creating an interior design business plan
As with any new business, one of the first things to do is create a business plan. A clear business plan is essential for you to understand the goals and direction of your company for the future.
Without one, things are going to be that much trickier to navigate. That's why we suggest considering all of the following areas when putting your business plan together:
Goals – what are the aims of your business and how do you plan to meet your goals?
Startup costs – what sort of funding are you going to seek to get your business started?
Finances – how do you plan to monitor and track your finances; will it be done by you or an accountant?
Services – what sorts of interior design jobs will you be offering your customers?
Target audiences – who is your intended customer base?
Prices – how much will you be charging for different service areas and jobs?
Work area – how far out do you plan to work before fuel costs and travel time become too much?
Marketing – how do you plan to market your business to your chosen audience?
Work hours – how many hours a week do you plan on working and will you be working weekends?
Take your time thinking about all of these factors so you can build a concrete strategy for your new business.
Of course, if you want help to do this, you can download our business plan template below. And don't forget to read our guide on business plan writing as well.
Interior design qualifications
When setting up your own interior design business, it's essential that you have the right qualifications.
Qualifications show that you not only know what you're talking about but that you're a trustworthy tradesperson. And with interior design, that's very important.
Colours, space arrangements, fabrics, and architecture, all of these are major parts of the job. So, you'll need a portfolio of work to prove to customers you're competent.
That's why we recommend finding courses in the following areas:
Level 3 Diploma in Interior Design or Art and Design
Furniture Design Technician advanced apprenticeship
With these under your belt, you can be sure that you have the skills to succeed in this industry.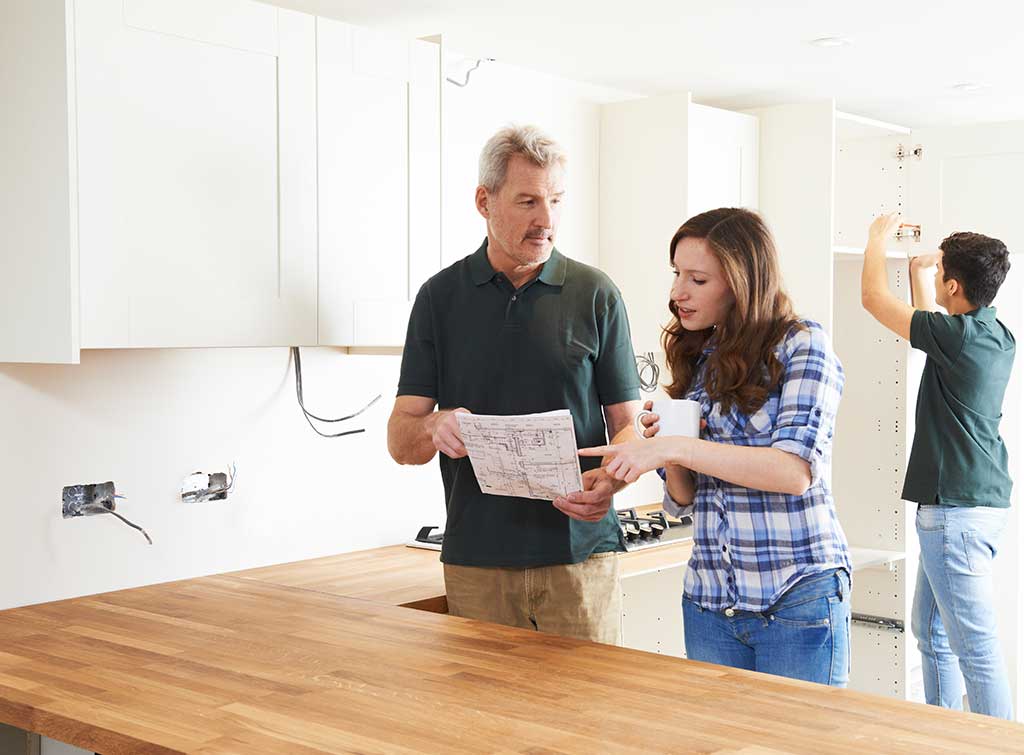 What qualities are required to start an interior design business?
As a self-employed interior designer, you'll face a range of different challenges. Some are unique to the sector, while others are more general skills you'll need to acquire.
Think about building on all of the following when setting up your own interior design business:
Solid design skills – design skills are vital for creating convincing interior plans for clients
Knowledge of recent trends – knowledge of recent and current trends will help you meet client needs
Attention to detail – you must be able to pay close attention to detail for precise design measurements and colour harmony when working
Openness – you need to be willing to accept criticism from clients so you can take their thoughts on board and make design tweaks
Technical skills – technical understanding is important for using CAD software with confidence when modelling designs
Mathematical skills – you'll need numeracy skills not just for design measurements, but also for managing your business finances
Excellent customer service – be sure to maintain a high standard of customer service to leave customers happy with your service and encourage recommendations
These are just some of the soft skills to consider when you start an interior design business. You can find more about these in our article on becoming your own boss.
Grow your business with Checkatrade
We're the UK's favourite online directory for reputable tradespeople
Join today
How to start your interior design business properly
With the basics of starting your business covered, it's time to get more detailed. Below are four key areas to look at when starting an interior design business. And all of these are essential if you want your business to be successful:
1. Register your business
First, you need to register your business with HMRC for tax purposes. A legal requirement, this step is also important for defining your business as a sole trader or a limited company.
Be sure to put consideration into this area as both forms of business come with different taxes and regulations. These in turn will affect the structure of your business.
So, take time to weigh up the pros and cons of each before making a decision.
2. Get business insurance
To make sure your business is covered financially in case of an accident, you need business insurance. For a breakdown of what to consider, we recommend reading our tradesperson insurance guide.
3. Accounting and bookkeeping
Organisation is essential when running any business, especially when it comes to tracking your income. You can handle this yourself, or you might want to hire an accountant.
Be sure to read our small business accounts blog for help in deciding.
4. Interior design tools and equipment
In order to provide great service, you'll need a full inventory of top-quality tools. Not only does this make your life easier, but customers will more likely come away satisfied with your work.
While there will always be bespoke jobs that require specialist equipment, here are the essentials for any interior design business:
Computer-aided-design (CAD) software
Drawing tools including pencils, rulers, compasses, protractors, T-squares and graph paper
Colour wheel
Paint chips
Fabric samples
Measuring tape
Digital camera
A mortar stand
Besides these tools, you'll also need vehicle transportation for your gear and materials. Why not read our article on van lease deals for help in this area?
And don't forget that Checkatrade members get a discount on any tools they buy from our partners!
Get discounts with Checkatrade
All of our members can make great savings when they sign up
Find out more
How to grow your interior design business
With all of the initial steps covered, it's now time to look at growing your business organically. For this, you'll need to look at scalability and marketing. Here are the four main areas to consider to nail this: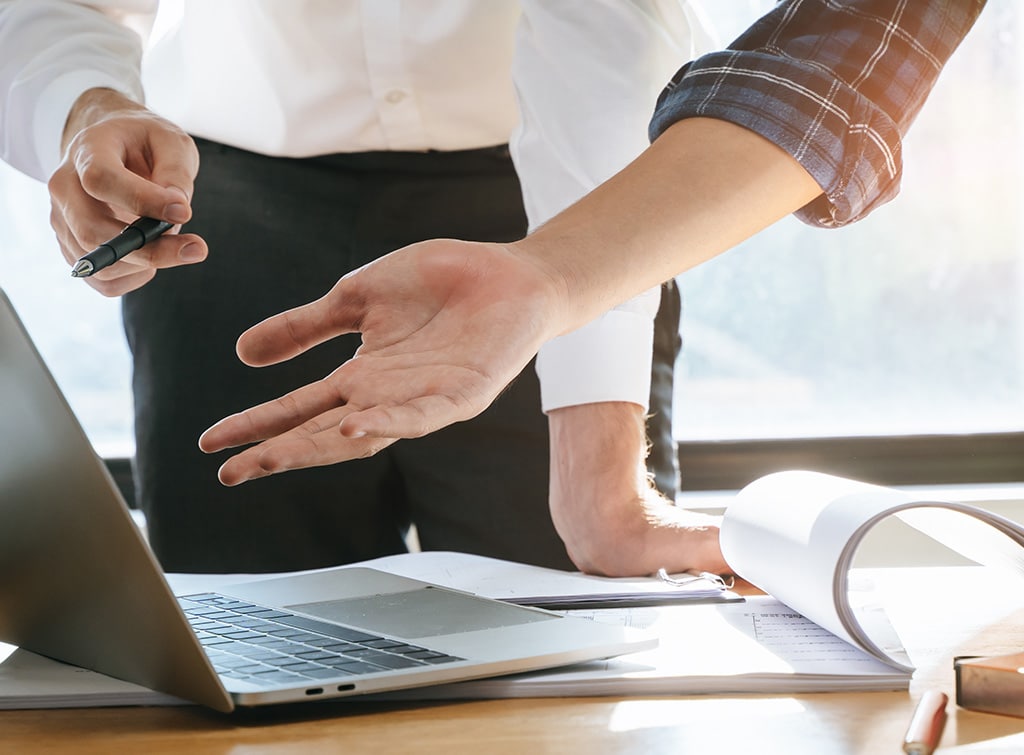 1. Scaling your business
Quick growth can be thrilling for a new business, but you need to be sure that you can match it. That's why scalability is so important. By paying attention to the following, you can be sure you keep delivering a great service:
Streamlining – if all areas of your business work in tandem without issues, you can be sure that things will run smoothly as you grow
Finances – extra finances are a must when growing so that you have a safety net if things fall through
Work quality – by keeping work quality at the forefront of your mind, you can be sure that your reputation never suffers as you grow
New staff – additional hands can really help to make extra jobs easier. Just be sure to hire skilled people who gel with your business.
2. Digitally marketing your business
Digital marketing is a cornerstone of modern businesses, so you need to include it. We've laid out all the essential considerations to include when starting an interior design business from scratch:
A business website – a website is essential to attract new customers. Read our article on designing a small business website for help in doing this
Your social media presence – interior design work is all about the visuals, and you want to capture this online for new customers. Our piece on marketing your business on social media can help you in this area
Online directories – many people still use online directories to find reputable tradespeople in their area. Why not join Checkatrade to help get your name out there?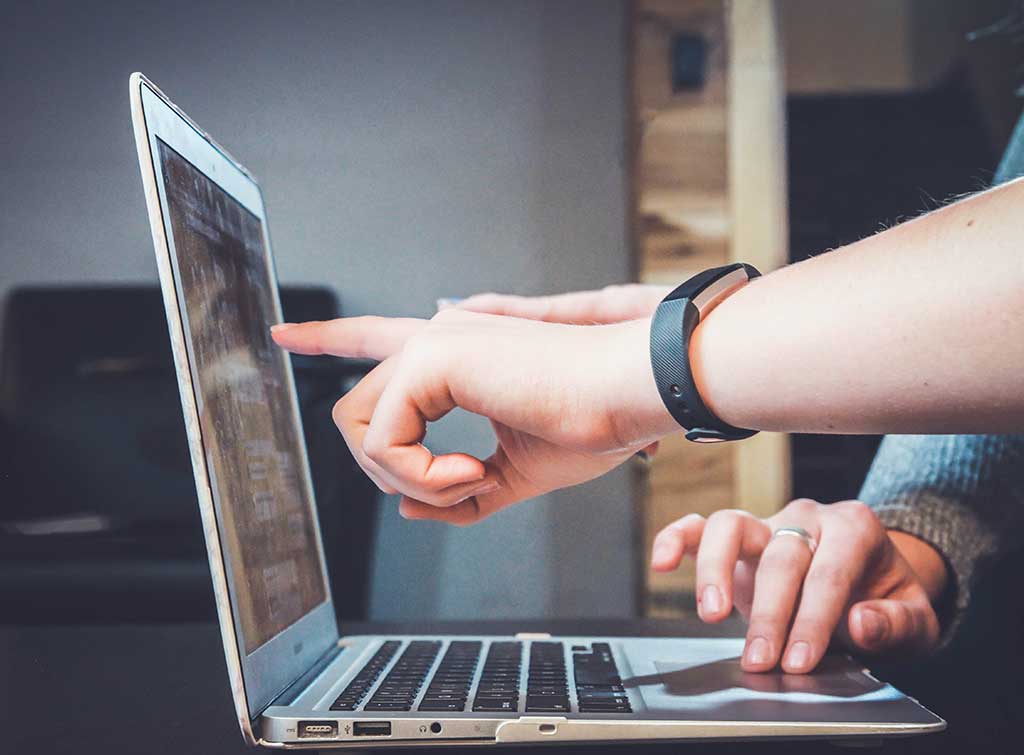 3. Advertising your business
Although digital marketing is essential, traditional advertising is just as important. We've listed out all of the traditional methods you should think about using to spread your business's name:
Print marketing – print marketing is an easy way to bring in plenty of new business. Read our guide to effective print marketing to learn how
PPC – ideal for boosting online visibility, you should speak to a local PPC expert in your area to find out how to implement this with your business
Company branding – branding is a crucial element for all companies. If you have your company logo on your van and uniform, you can essentially advertise yourself for free
Sponsorship – you should always think about sponsoring events in your area, that way you can make other trade contacts and meet new customers
4. Other marketing ideas
Finally, we've laid out a few passive marketing techniques you can try once your business is off the ground:
Customer reviews – good customer reviews can do wonders for extra business. Be sure to ask your customers to leave one after every job
Networking – reaching out to other tradespeople in your area is a great way to land new jobs
GMB listings – a quick and easy online addition, getting listed on Google will help your business to appear in more local searches
For more help in all these areas, make sure to download our free marketing guide. It has plenty of additional tips you can try.
How to get more interior design work
Although your primary goal should be to get your business going, once it's on its feet, you can expand. To make this easier, we recommend doing some or all of the following:
Additional qualifications – the more qualifications you have, the more your customers will trust you
Work specialisation – by specialising in certain areas of interior design, you can charge more for your services
Repeat business – repeat business can be a great way to get more work with other tradespeople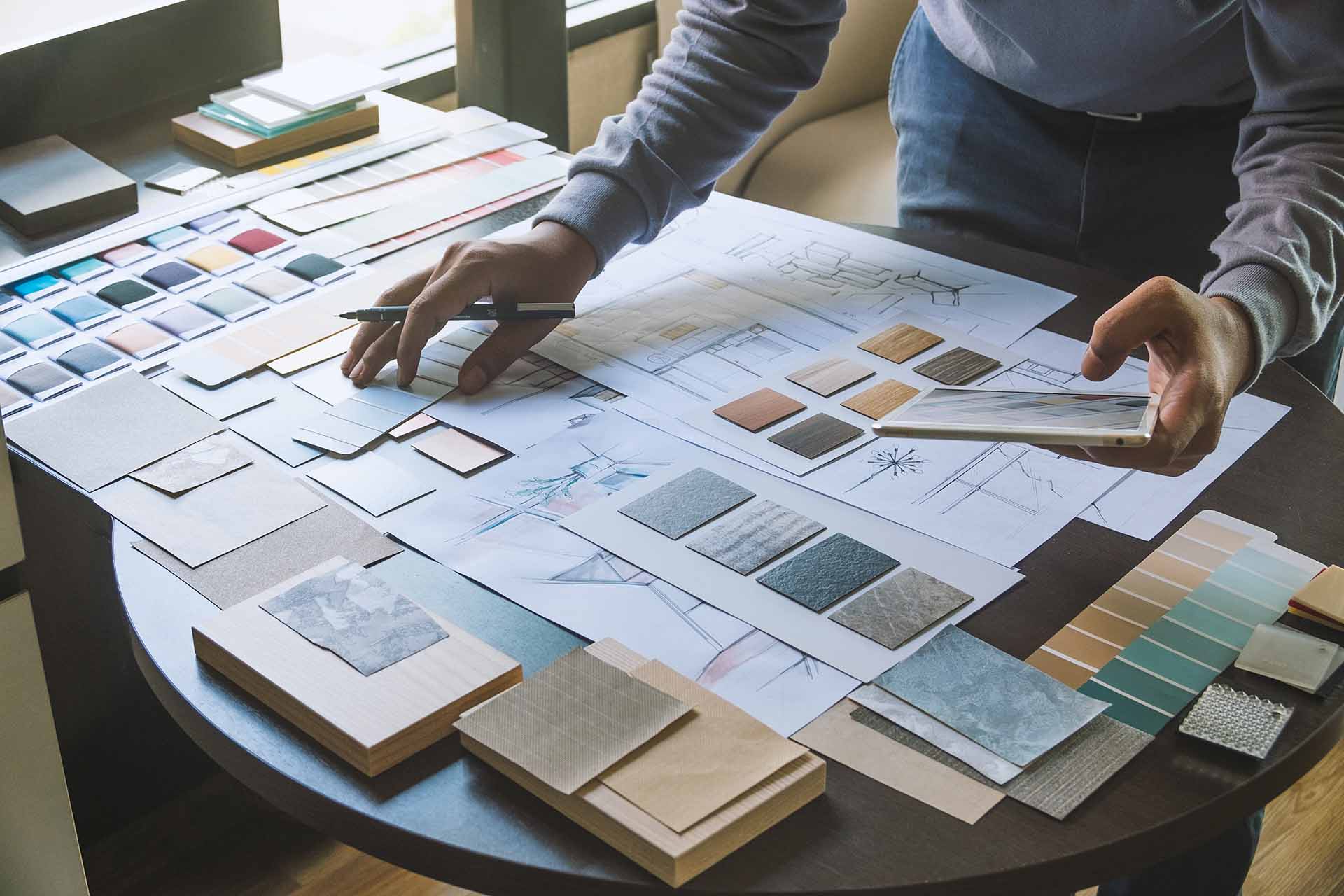 Market your interior design business with Checkatrade
Hopefully, you should now have a good idea of how to start an interior design business. And if you join Checkatrade, we can help you grow that much faster!
By signing up, you'll get your own business profile for reviews and pictures of your work. And our flexible membership options make it easy to adjust your outgoings when you need to.
Get in touch today to learn more about joining our team. You can also visit our blog for similar articles to this one. Such as our piece on how to start a lighting design business.
Interior design business FAQs
How much does it cost to start an interior design business?
Because every new business is different, it's difficult to give an exact start-up cost figure. Costs will vary depending on what equipment you already have and whether you'll be setting up a studio for clients.
So, be sure to do your research before purchasing anything.
Is an interior design business profitable?
Interior design is experiencing rising demand, so you're likely to benefit from a steady stream of revenue. It also has low overheads to begin with, especially if you're working on your own.
This means you can take home more of what you earn.
What's an interior design business owner's salary?
The average salary for interior designers is anywhere between £23,000 and £45,000 a year. However, the best agencies often earn far more than this. If you find a niche, develop a strong portfolio, and deliver quality work, you'll earn plenty.
Grow your business with Checkatrade
We're the UK's favourite online directory for reputable tradespeople
Join today