Site workwear and PPE for construction
Whether you're just starting out or have a growing team to safely kit out, our guide to construction PPE explains what you need, what you must look for on the label, and where to get it at the best price.
The importance of protecting yourself on site
Working in construction is a very hands on, physical job. This means any injuries can prevent you from working, making protecting yourself on site incredibly important.
Part of this is making sure you have the right workwear and PPE.
But you also need to consider the security of the site itself. To learn more about the importance of construction site security, check out our guide.
What PPE is mandatory to wear?
Every site is different, and there are numerous projects that require a full construction site to be put in place. We know that PPE is a vital way of protecting workers but what PPE is mandatory when you're on a big job? Well, this depends on not only the type of site but also what jobs you'll be doing that day.
Examples of necessary building site PPE include:
Safety boots with steel toecaps
Hard hat
Safety gloves
Hi-visibility clothing
Ear protection
Eye protection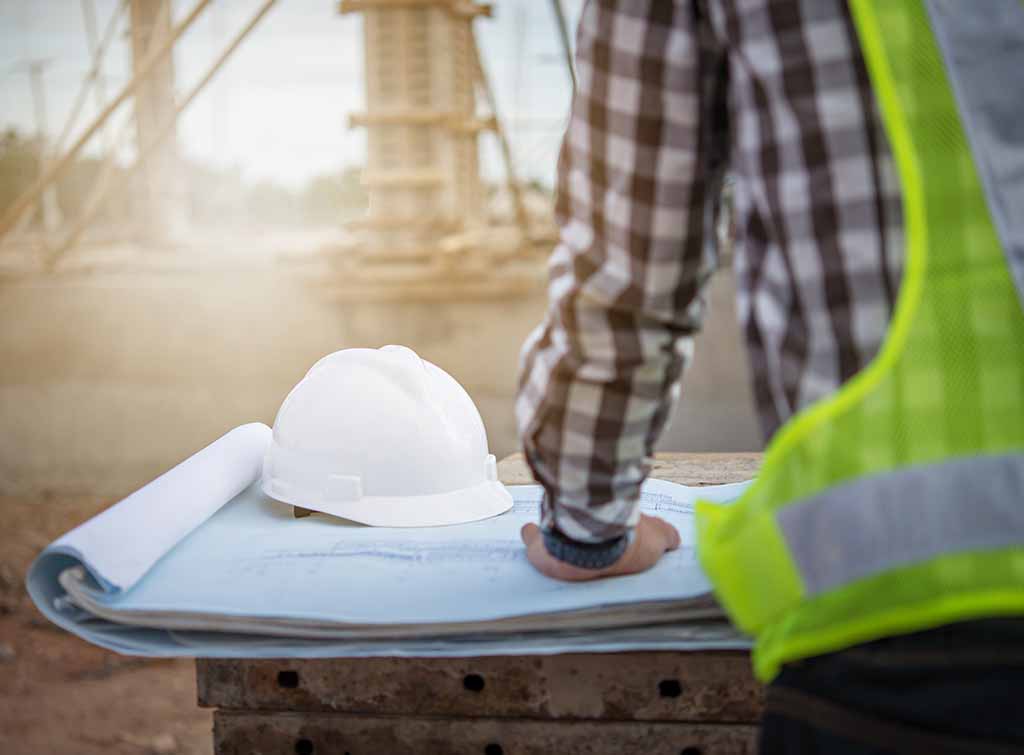 The best approach to take
Following health and safety guidance is the best way to prevent accidents and injuries on a construction site. While some of these measures may seem unnecessary, it's never worth cutting corners at work. This building site health and safety checklist covers some of the main ways to protect yourself on the job:
Always wear the recommended PPE.
Immediately report any issues or hazards you come across using the systems in place.
Never try to use any damaged tools or machinery.
Make sure to stick to the safety procedures and follow any signs around the site.
Ensure you use the proper tools for the job.
Keep all your tools and materials tidy to prevent them from becoming a hazard.
Don't work with dangerous substances like asbestos without the proper training and PPE. This last one's a biggie.
Builders clothes and PPE for construction
Hard hats
Due to the nature of the work on construction sites, there's nearly always a risk of a head injury.
Objects could fall or be thrown from a height, or you could catch yourself on an unprotected end of a scaffold pole.
In order to comply with the Personal Protective Equipment (PPE) Regulations Act 1992, all workers must be provided with, and wear, suitable head protection to prevent or lessen an injury to the head.
Employers must provide hard hats to employees.
Employers must ensure hard hats are worn when there is a risk of head injury.
Self-employed should provide their own hard hats and ensure they wear them.
'Suitable head protection' means that it should be in good condition, it should fit, it should allow you to wear ear protectors if needed, and be purchased from a reputable supplier.
You should set a good example by wearing your own hard hat, undertaking site checks to ensure compliance, and putting up signage to show that hard hats will need to be worn.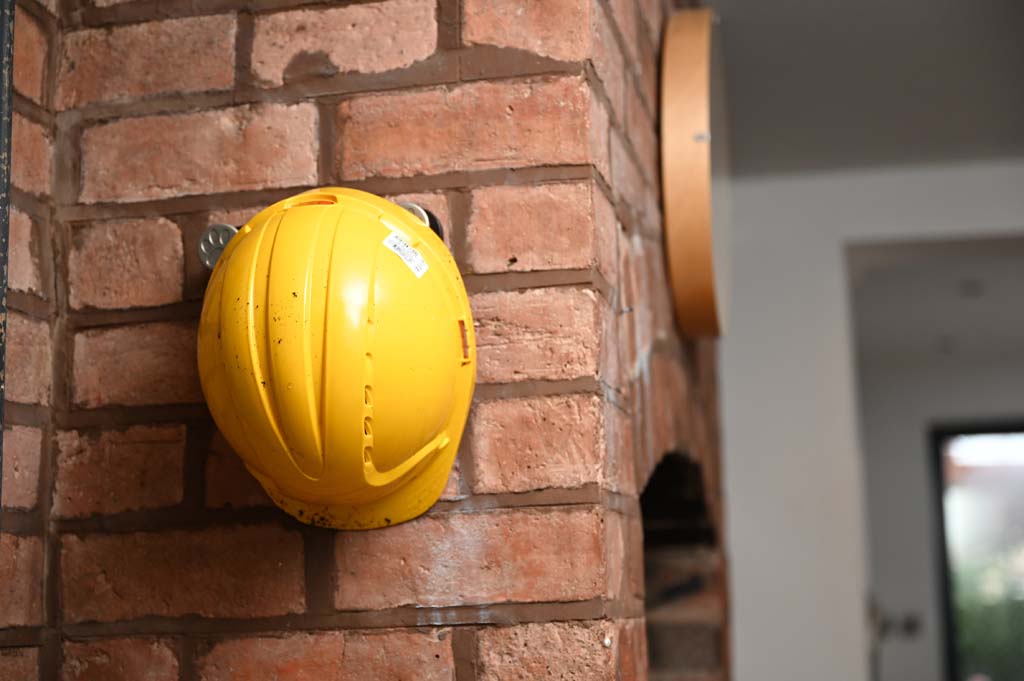 Site workwear
When it comes to site workwear, clothing and footwear, it needs to protect you and your team against hazards on site. It's important to consider the following:
It's recommended you wear appropriate clothing on your lower legs to minimise the likelihood of cuts, grazes, and splinters.
In the summer, protection should be worn to prevent over-exposure to sunlight.
While it might sound obvious, working in the cold – more so at height – can lead to a lack of concentration. Therefore warm clothing needs to be worn for safety as well as comfort.
If working outdoors in the wet and cold, waterproof and windproof clothing should be worn. As an employer, you should have space to store wet clothing to allow it to dry out after use.
Footwear should include a steel toecap (or equivalent) and midsole protection to protect against heavy objects being dropped on your foot or sharp items penetrating the sole. Footwear with ankle supports are also advisable to offer protection on uneven ground.
Our guide to the cost of PPE will help you to price up the site workwear you need.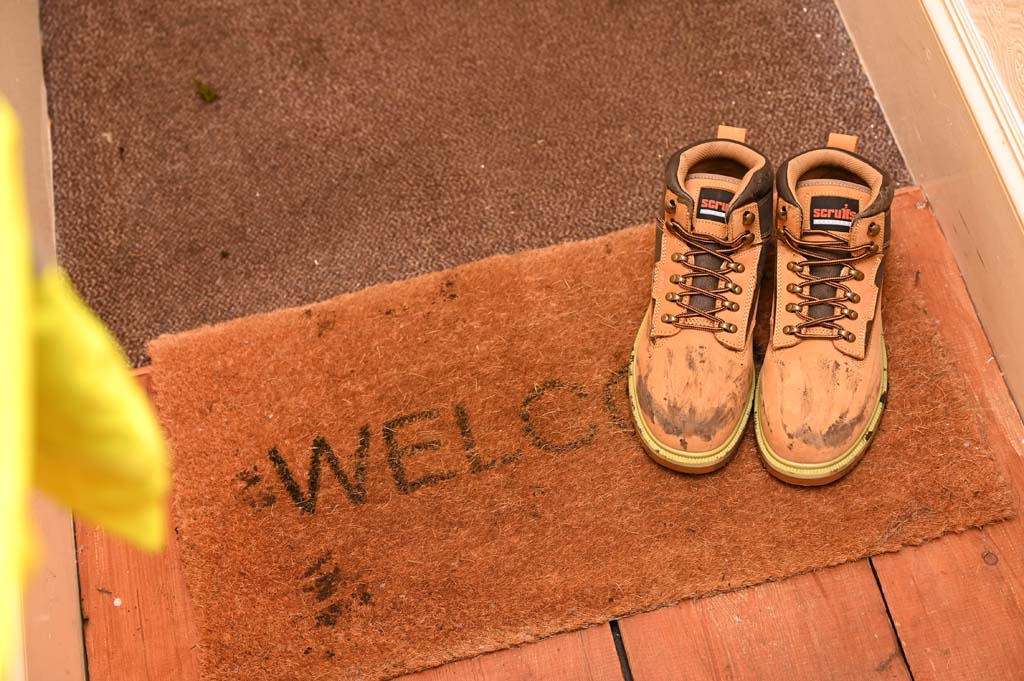 High-visibility clothing
Generally, if vehicles or plant machinery are in operation at a construction site, or you're working in low light, it's safe to assume high-visibility clothing needs to be worn.
However, the type of high-visibility clothing required varies depending on the particular situation:
For construction workers and drivers on-site, a high-visibility tabard is sufficient.
If your role involves traffic management, a higher standard of high-visibility will be needed, typically a high-visibility long-sleeved jacket and high-vis trousers. This will help to make sure you're clearly visible to drivers travelling from a distance.
Until 31st December 2022, all PPE should be 'CE' marked to comply with the Personal Protective Equipment (PPE) Regulations. However, as of 1st January 2023, all new PPE supplied in Great Britain must have the UKCA marking.
Construction PPE suppliers
All Checkatrade members get an exclusive discount with Workwear Giant, so you can get your workwear and PPE for less.
Get your workwear for less
Checkatrade members get an exclusive deal with Workwear Giant
Find out more
Construction PPE checklist
We've created a construction PPE checklist to help answer some of the questions we're often asked.
What PPE is required on a construction site?
The bare minimum PPE required on a construction site is:
Hard hat
Protective footwear
High visibility clothing
What are the different types of PPE?
There are various types of PPE required on a construction site, depending on the nature of the particular job.
This checklist will help you to select the items you might need:
Head and scalp protection (e.g. safety helmets).
Respiratory protective equipment RPE (e.g. respirators).
Eye protection (e.g. safety goggles).
Ear protection (e.g. earplugs).
Face protection (e.g. face shields).
Skin protection (e.g. protective clothing for hands, arms, and legs).
Hand and arm protection (e.g. gloves).
Foot protection (e.g. steel toecap boots).
Body protection (e.g. hazmat suits, overalls and boiler suits).
Height and access protection (e.g. safety harnesses).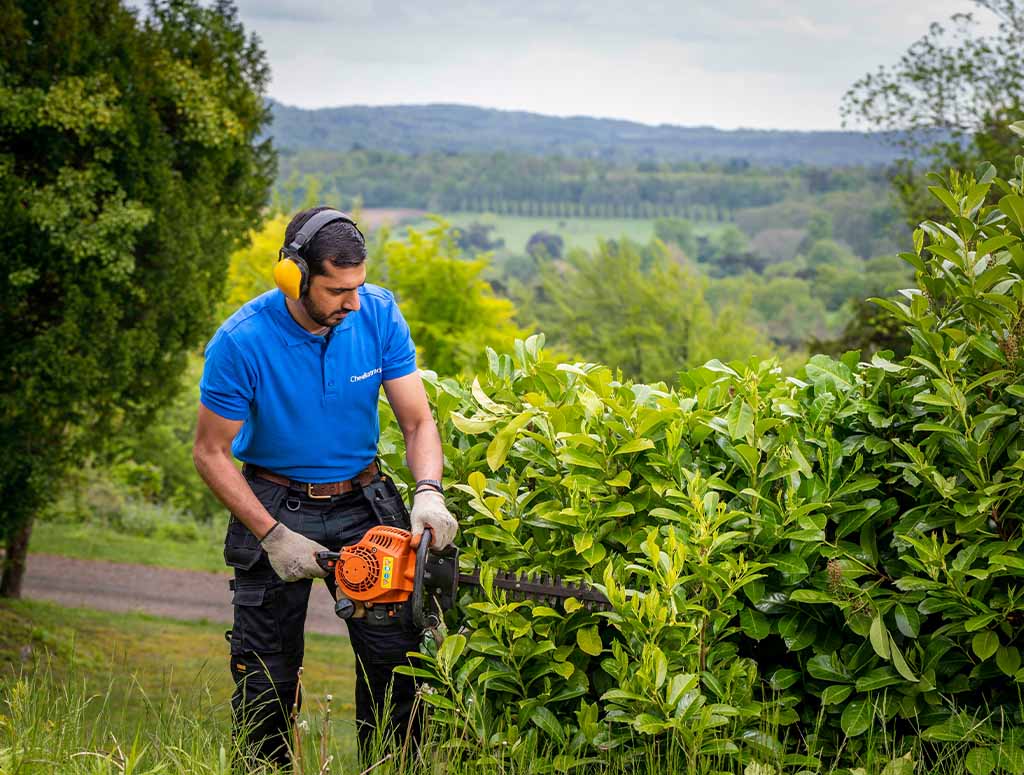 How to wear construction PPE
Employers are obliged to make sure PPE is provided and that the equipment is used properly.
This means that the equipment should be the correct size, fit, and weight for each user.
If multiple items of PPE need to be worn at the same time, they should not compromise each other's effectiveness. For example, you should be able to wear a hard hat and ear protection simultaneously or safety goggles alongside a respirator.
PPE is the last resort option in risk control – your last line of defence against injury.
Quick summary
PPE must be taken seriously by you and your team to offer the best protection from the multitude of hazards associated with working in the construction industry.
The minimum requirement for construction PPE is a hard hat, protective footwear, and a high visibility jacket.
Additional PPE requirements will then need to be factored in, depending on the job you and your team are undertaking. For example, you will need safety gloves to protect your hands and arms from hazardous chemicals, or a safety harness to offer protection if working at height.
Employers are obliged to provide training for the proper use of PPE and ensure it is worn on site.
Become a Checkatrade member to receive exclusive discounts on your construction PPE with Workwear Giant.
FAQs
Why should PPE be maintained?
PPE should be well maintained as damaged PPE will not be up to the job. For example, if you leave your hard hat exposed to the sun in a hot vehicle, you could compromise the integrity of the material.
Get your workwear for less
Checkatrade members get an exclusive deal with Workwear Giant
Find out more