How to start a furniture restoration business
Many old pieces of furniture were designed to stand the test of time, so it's not all that surprising that lots of homes are full of antiques and hand me downs. Whether from chips, scratches or wearing over time, it's likely that these older furniture items will need a makeover to keep them looking their…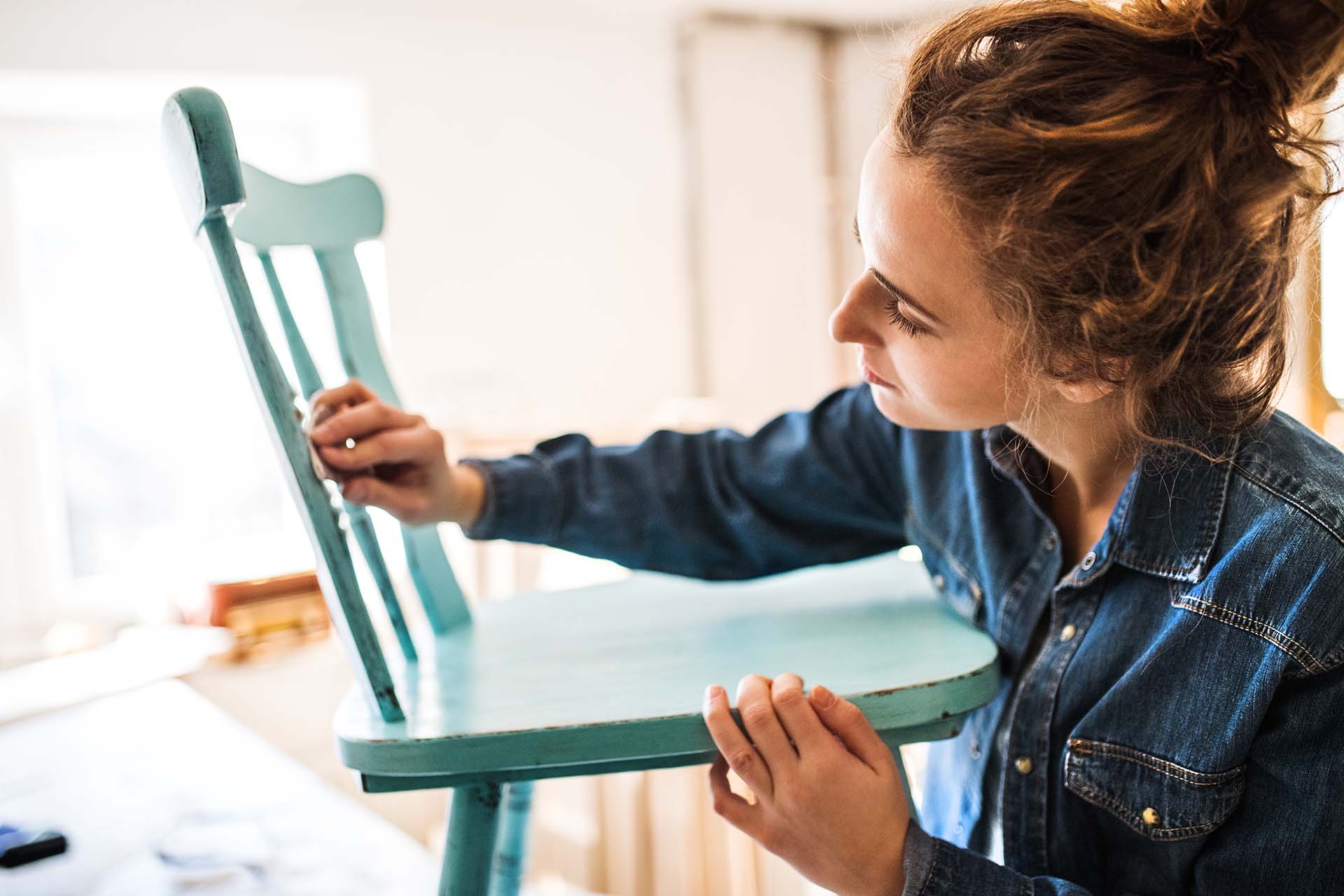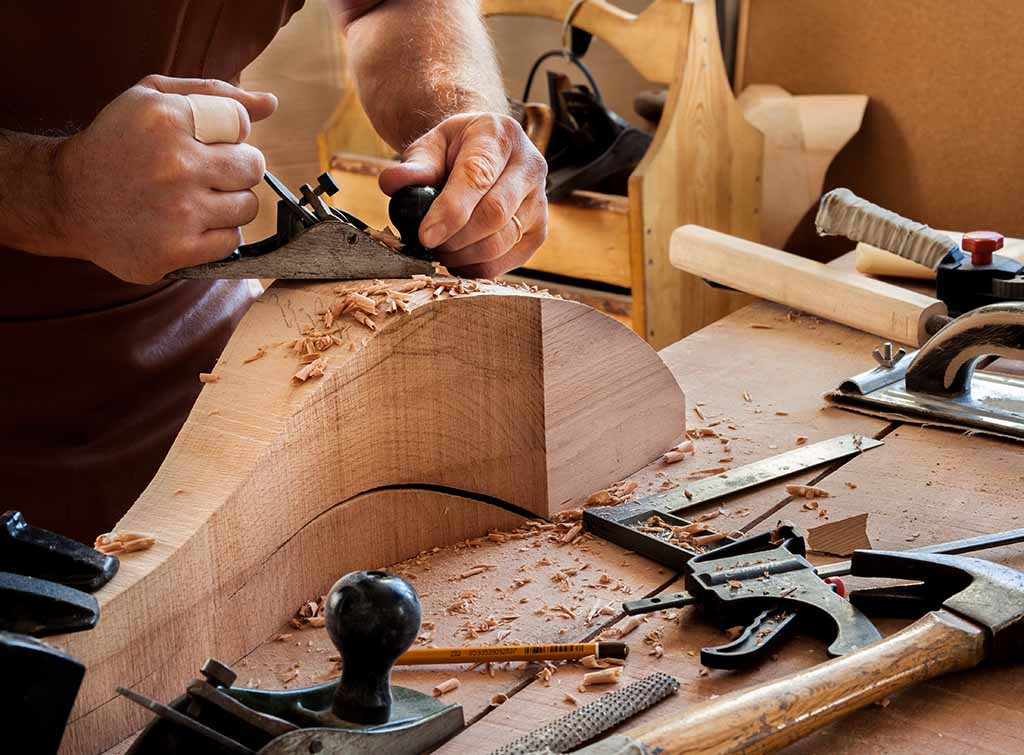 Many old pieces of furniture were designed to stand the test of time, so it's not all that surprising that lots of homes are full of antiques and hand me downs. Whether from chips, scratches or wearing over time, it's likely that these older furniture items will need a makeover to keep them looking their best. That's where furniture restoration comes into play.
In this guide, we'll teach you how to start a furniture restoration business. From creating a business plan to start-up costs, keep reading to take the first steps towards building your own business.
How to start a furniture restoration business
Working in furniture restoration allows you to transform precious pieces of furniture, bringing them back to life and giving your customers amazing unique pieces. When learning how to start a furniture restoration business there are a few essential first steps and considerations, these include:
Making sure you have the necessary skills and experience. Never be tempted to start restoring furniture unless you have the knowledge and training you need. You could potentially damage a much loved item, which would be a bad start to your new career.
Exploring the current furniture restoration market and competitors in your area. Doing this will help you to decide what services to offer and how to position your new company so it stands out.
Deciding where you'll work. For example, can you work from home? Don't forget furniture restoration can be noisy so you may disturb your neighbours. Using chemicals in an enclosed area is also dangerous. Alternatively, do you need to rent a workspace, or will you start a retail business?
Choosing whether to be a sole trader or limited company. There are benefits to both options and these are clearly explained in our sole trader vs limited company guide.
Consider if you'll refurbish furniture then sell it, or work on commissions. You can find old furniture in charity shops, estate sales, or your local recycling centre that you can restore and resell.
Advantages of setting up a furniture restoration business
Setting up a furniture restoration business may be a lifelong dream or a brand-new idea, but either way there're many advantages to this new venture. One of the best benefits is that you'll have the opportunity to work from home. As long as you have a dedicated, well-ventilated space you can cut out your daily commute and even keep any four-legged friends company all day long.
Another amazing advantage to setting up a furniture restoration business is the chance to create something beautiful with your own hands. You can take old, dull furniture, and give it a new lease of life. You can even decide what hours you work and what projects you'll take on.
Furniture restoration business plan
When you're just beginning your new venture, it can be tempting to rush in headfirst without considering how to make your company successful. The best way to start your company on a solid foundation is to put together a furniture restoration business plan.
Use the below sections to help shape your company:
Being SMART: Setting goals is a great way of ensuring your business grows in the right direction. In fact, your goals can be anything from how many commissions you'd like per month, to how much you want your business to earn over a period of time. Make the goals specific, measurable, achievable, realistic and time-based.
Following the law: Start by registering your new business with Companies House for a small fee. You'll need a company name to do this so if you're struggling to come up with a name, skip to our 'choosing a furniture restoration business name' section. It's worth considering insurance as this will protect your company if any accidents occur. Also, don't forget to register to pay taxes with the HMRC.
Money matters: One of the most important areas to consider when starting a furniture restoration business is your finances. You'll need to cover start-up costs (more on this later) as well as ongoing overheads. It's also vital you keep track of your income to ensure every loose end is covered when it comes to paying your taxes.
Standing out of the crowd: It's really important to find a way for your new business to stand out when it comes to the furniture restoration market. You can do this by finding a niche that isn't covered by competitors or offering better quality services.
Getting your company name out there is also key to attracting customers. You can do this in a number of ways including paid adverts, local social media groups or handing out flyers.
Another fantastic way to reach your target customers is to join Checkatrade. As a member, you'll have access to free marketing materials and share in the thousands of customer leads we receive every month.
As you grow your business ask for referrals from existing customers or encourage them to come back. One of the best ways to grow your new business is to build relationships with repeat customers.
Day to day: Consider the logistics of your company. This can include where you'll operate, what services you'll offer, what hours you'll work and whether you'll hire any employees. Using your market research, you can decide how best to meet the requirements of your customers.
Choosing a furniture restoration business name
Picking the right furniture restoration business name needn't be a difficult process. You'll need to choose something unique that no other businesses in your area is using, as well as making it memorable. It's also important to make sure your business name is easy to pronounce.
A good tip is to pick a name that describes your company. Remember that whatever name you pick, it's crucial you register this with Companies House before you start operating.
Start-up costs for setting up a furniture restoration business
Depending on your current circumstances, you will need to invest in a few essentials when setting up a furniture restoration business. These start-up costs may include tools, a van, materials, a workspace and don't forget insurance. It's a wise idea to at the very least sign up for public liability insurance to protect your company financially in case of mistakes.
If you're low on funds and need a little help, signing up to be a Checkatrade member will give you instant access to our Buyers Club. There you can enjoy huge savings on insurance, tools and other essentials.
FAQs
Can you make a living flipping furniture?
The premise of flipping furniture is quite simple. You look for furniture items that are being sold for a low price then restore and resell the newly refreshed items. As a furniture restorer, the chances are that you have a good eye for which pieces of furniture have hidden value, making this a great way of bringing in some extra funds.
As such, you can make a living flipping furniture, especially if you're talented when it comes to restoration. It's always worth considering the type of furniture people would want to buy when choosing pieces and how extensive it will be to restore them.
How much money can you make restoring furniture?
Furniture restoration is a varied and challenging career that can be very rewarding. So, how much money can you make restoring furniture? Well, this will depend on a range of factors including:
How much you charge: The more you charge the more you'll make but beware of overcharging your customers. This is a sure-fire way to burn bridges and end up with negative customer reviews.
How much the furniture costs you: If you plan to flip furniture, the amount you pay for those items will affect your profit margins.
How skilled you are: If you've had years of training and experience, it's highly likely that you're very skilled in furniture restoration. This means you can take on more difficult commissions and charge a higher rate.
The current demand: This is a big one. Demand will fluctuate over time, and this can affect your income. Don't forget, you can get ahead of your competition using the marketing tips from earlier in this guide.
Is upcycling furniture a good business?
Absolutely, upcycling furniture is a good business to start if you want to set your own hours, run your own company, and work from home. It's also a great way of advancing your career in furniture restoration.
Useful checklist for starting a furniture restoration business
If you're looking to make a change, and take control of your working life, starting a furniture restoration business is a brilliant choice.
Always start by creating a bulletproof business plan to guide your company in the right direction.
Setting goals can help too but make sure these goals are achievable and realistic. It can be very demotivating to be constantly trying to reach goals that are too ambitious.
Marketing your business to appeal to the right customers is essential if you want a steady workflow and joining Checkatrade will really help to grow your business.
The more experience and skill you have, the better the service you can offer to your customers and the more profit you'll likely make.
How to start a furniture assembly business
Furniture assembly is an alternative to furniture restoration, and you could choose to go down this career path instead. Many people need assistance building flat pack furniture due to not being physically able or simply not having the time.
To learn more about this career option, please see our guide to starting a furniture assembly business.