Top tips when cutting a kitchen worktop
Have you recently entered the worktop fitting trade? Are you wondering what the best way to cut a kitchen worktop is? Here at Checkatrade, we have spoken to some of the experts in the industry to put together our top tips and advice for those entering the industry. Stone worktop cutting Stone worktops have become…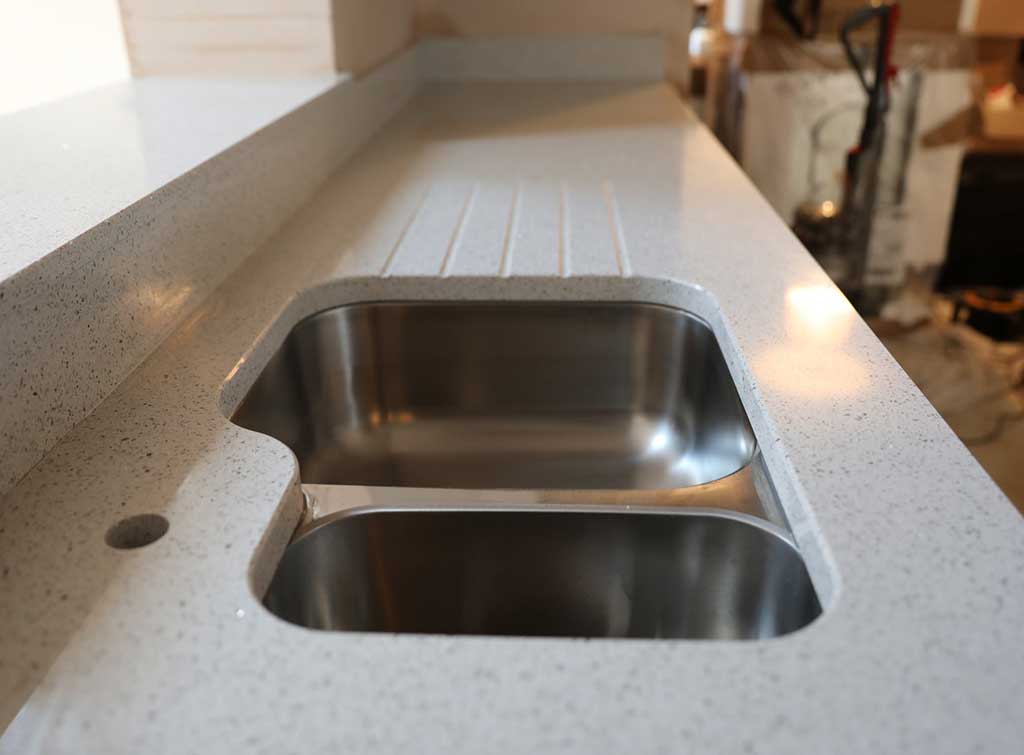 Have you recently entered the worktop fitting trade? Are you wondering what the best way to cut a kitchen worktop is? Here at Checkatrade, we have spoken to some of the experts in the industry to put together our top tips and advice for those entering the industry.
Stone worktop cutting
Stone worktops have become extremely popular within modern kitchens due to their timeless appeal and their durability. Not only can they last for decades if cared for properly, but stone surfaces such as quartz and granite are available in a wide range of unique colours and patterns. However, these very same qualities can cause the installation process to be quite tricky. This is particularly the case when referring to the proper worktop cutting techniques.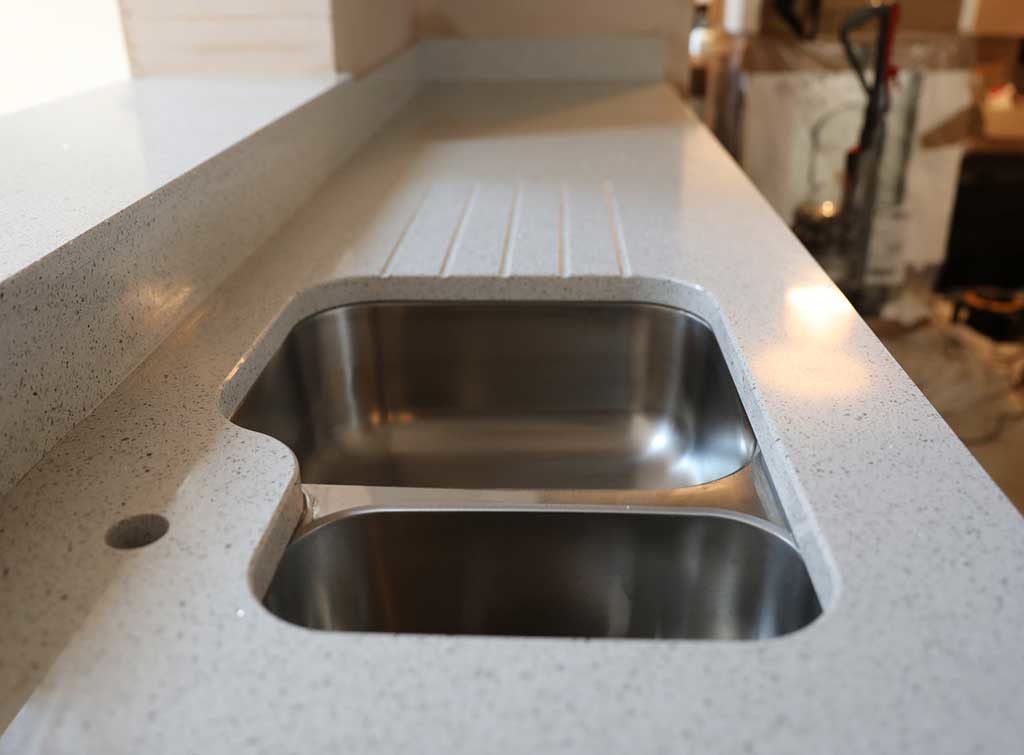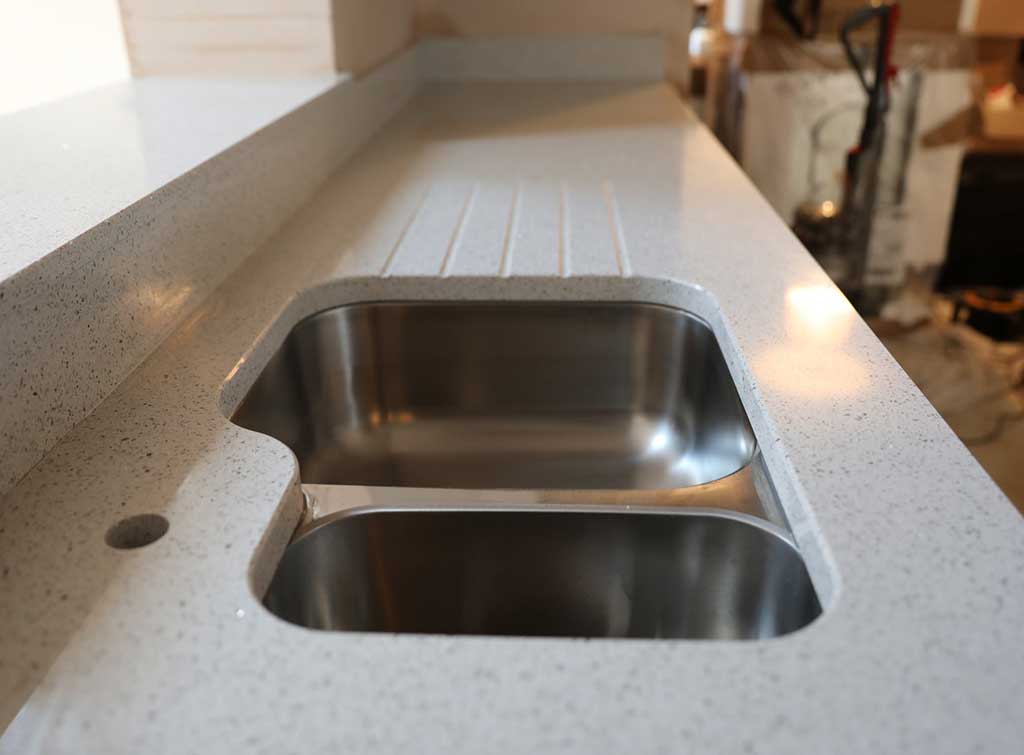 What is the best way to cut a kitchen worktop?
Know your material
Understanding the physical properties of the stone itself is important if you hope to avoid any errors along the way. It's important to consider the hardness and grain of the material you are using. These factors will also enable you to choose the proper cutting tools to get a clean and polished finish. If you are unsure, it could be a good idea to consult with industry experts – particularly if you are dealing with an unfamiliar material; mistakes during the cutting process may otherwise prove to be quite costly!
Get more customers with Checkatrade
Join Now!
Maintain your tools and machinery
Even those who possess years of knowledge will be left powerless if their tools are not properly maintained. Always remember that stones such as granite, quartz and marble are very tough. This is why ensuring that your saw blades are extremely sharp is important.
Have a template prepared from the very beginning
Accurate templates should always be created and double-checked before the physical cutting process ever begins. Ensure that all measurements are precise and that all dimensions are clearly marked. Some of the tools which will need to be present during this process include:
A tape measure
Spirit or a laser level
L-square
Pencil and paper
Those who are familiar with digital programs such as CAD systems may likewise be able to create highly accurate digital templates. This is often the preferred method when dealing with extremely complicated angles or when many pieces of stone need to fit together seamlessly.
Dealing with cutouts and expansion gaps
We need to remember that one of the most complicated procedures involves being able to accommodate for elements such as drainer grooves, hobs, sinks and taps. These need to be extremely accurate in order to avoid any gaps once the fixtures themselves are installed. One simple mistake can quickly render a large slab of stone useless.
Leaving complicated matters to the experts: saving time and money
One of the issues involved with cutting any type of kitchen worktop (particularly when referring to a one-off project) is that the tools and associated machinery can be costly. For those new into the industry who do not yet have the funds to make such a substantial investment, it can be challenging to know where to turn.
Ask the experts
We have taken some time to speak to leading industry experts and Checkatrade members Shaw Stone, to hear their top tips.
Robert Shaw, of Shaw Stone, says:
"To anybody entering the industry, I would recommend that you do your research. Learn as much as you can about the materials and the tools you need. Here at Shaw Stone, we have been in the industry for many years and have invested hundreds of thousands of pounds in purchasing the best machinery and equipment to help us to cut our worktops accurately and efficiently. We are happy to extend the use of our machinery out to smaller companies, and we welcome you to bring your slabs of stone and templates to our workshop, where we can cut them for you for a reasonable price. Not only will this save you the time and hassle of cutting by hand but also enable you to use top-of-the-range expert machinery for a much smaller cost than purchasing your own machinery."