23 trade business ideas for 2023
With a new year comes new ambitions. If you're an employed trade then you might be looking to go self-employed. If you're self-employed you may want to explore tapping into a different market and offer your customers a new service. Here are some ideas for you based on 2022 Checkatrade search data.
2022 was a tough year for many people, especially with the rise in the cost of living and materials. Throughout the year, homeowner demand has still been there when it comes to hiring trades for home repairs and improvement. Popular topics included increasing the value of their home, to save money on energy usage, or better their living arrangements.
Predicting future trends is hard, but we do have data behind what rose in popularity last year and those jobs that are still as popular as ever.
Here are 23 trade businesses or services that were highly searched in 2022.
Homeowners are making their homes smart and efficient
Green and eco-home improvements increased in popularity in 2022 and are set to continue rising in 2023, especially with the government's incentives and the potential cost savings in the long run to consumers.
Electric vehicle charger installation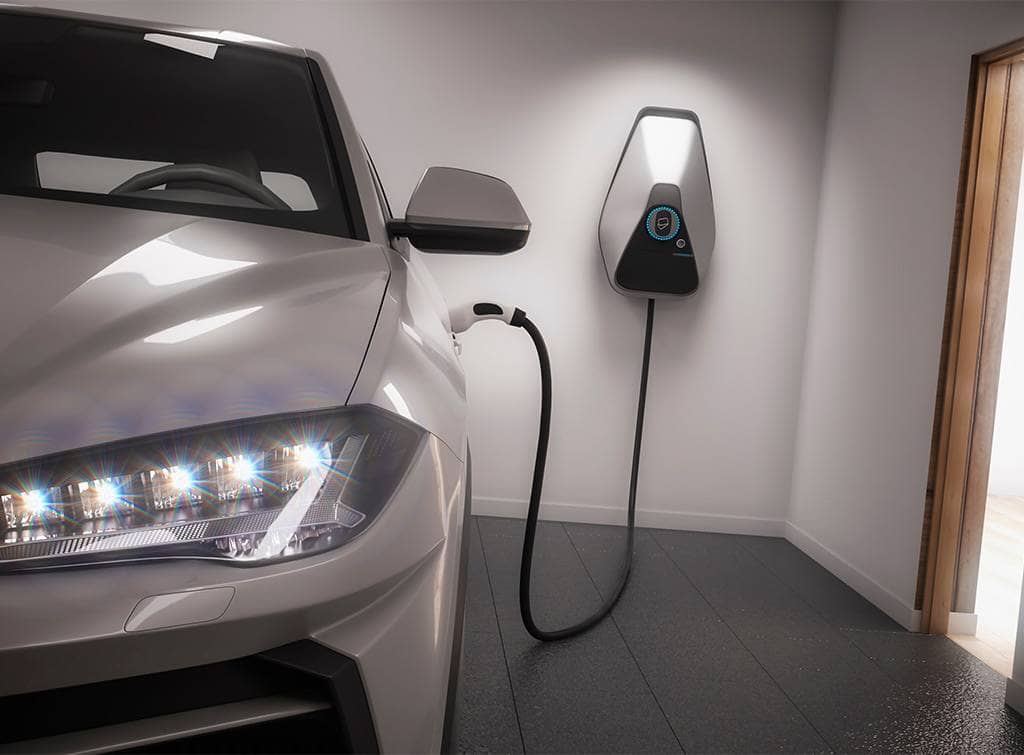 There was a 186% increase in searches for electric vehicle charger installation from 2021 compared to 2022.
Next Greencar reported huge growth of electric cars being bought, so there's no sign of electric vehicles slowing down. They report a whopping 590,000 pure-electric cars on UK roads at the end of October 2022, and more than 1,000,000 plug-in models if including plug-in hybrids (PHEVs). And if their graphs are anything to go by, this growth is not slowing down.
Electric smart thermostats
This has been growing in popularity since 2020, but in 2022 there was a big jump in searches. This might come as no surprise with the rise in heating costs.
There was a 470% increase in searches on Checkatrade in 2022 vs 2021 for electric smart thermostat installation.
Power with solar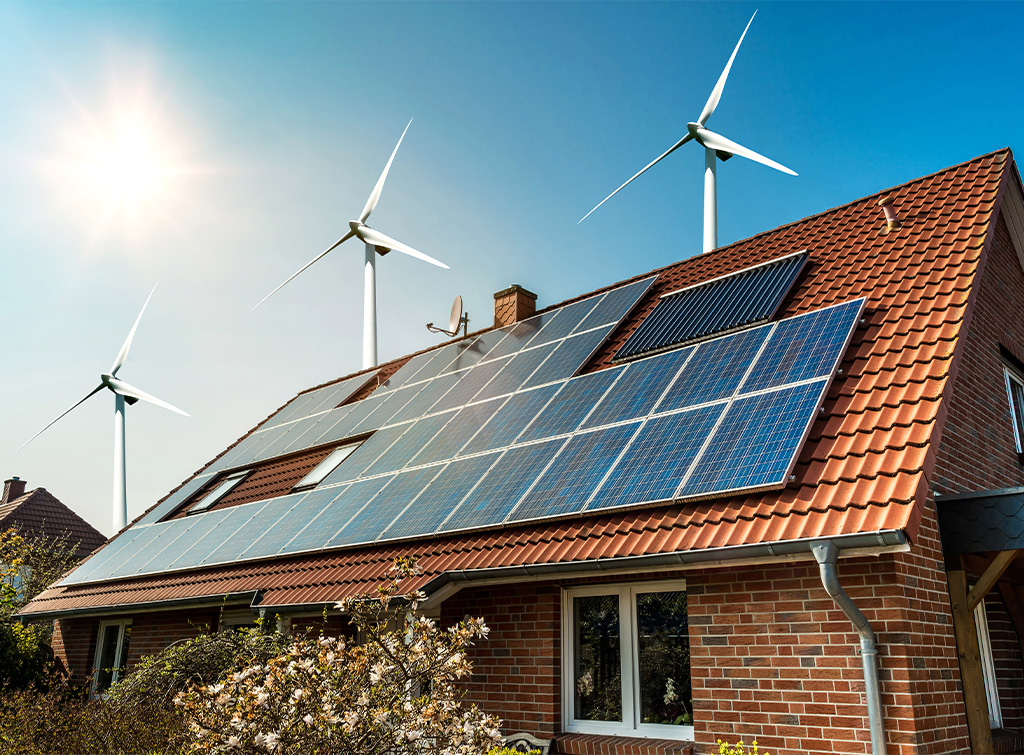 Searches for solar panel installation grew by 462% on Checkatrade.
If you're thinking about starting a solar panel installation business, check out this free business guide.
Other solar searches that increased in popularity include solar battery storage (up 914%), solar thermal heating installation (up 185%) and solar roof installation (up 541%).
So there are different options as to what you offer, whether you specialise in one type or all the various solar options.
Power with wind
Along with the huge increase in searches for solar, searches for home wind turbines increased by a whopping 1,036%.
Energy-efficient lighting
If you're an electrician, there's a big demand for your skills currently.
Searches for energy-efficient lighting increased by 527%.
Central heating is hotting up
Air source and ground source heat pump installation
Air source heat pump installation searches on Checkatrade rose by 130%, while ground source heat pump installation rose by 222%.
There was also significant growth in the search for air and ground source heat pump servicing and repairs. ASHP saw a 683% increase, and GSHP saw a whopping 1,613% increase in searches.
Boiler installation, service and repairs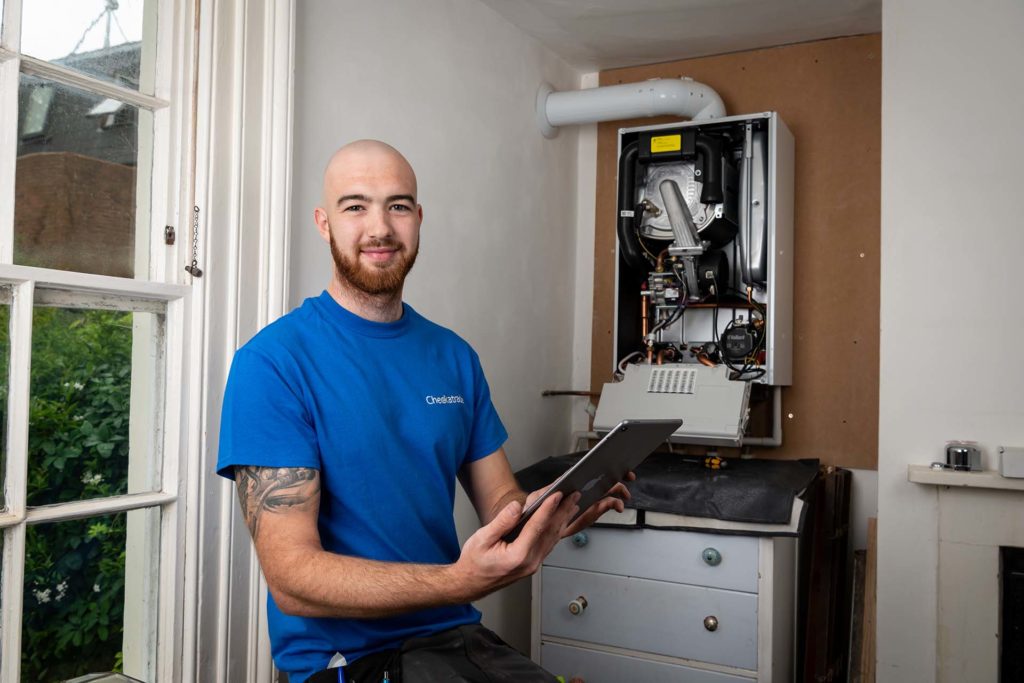 Always in demand with homeowners – boiler installation, servicing, and repairs are the most searched areas for our Central Heating members.
Gas boiler services and repairs saw a 14% increase in 2022, while gas central heating saw a 36% increase.
Building work was in demand
Builders are our most searched for trade year in year out, and 2022 was no different, with a lot of big home improvements increasing in popularity for Checkatrade builders.
Picking up the most searched jobs under builder include:
Extensions and conversions
Loft conversions
Refurbishments
Garage conversion
While some of the most improved searches included:
Sustainable construction with a 434% increase
Workshop design/construction saw a 528% increase
Garden studios saw a 161% increase – it seems remote working, running small businesses, or even building man/woman caves were still popular in 2022!
Being a builder means you could package up different services or even choose a speciality that now know is popular on Checkatrade search.
Roofers were sky high in Checkatrade searches, coming in at 2nd for most searched for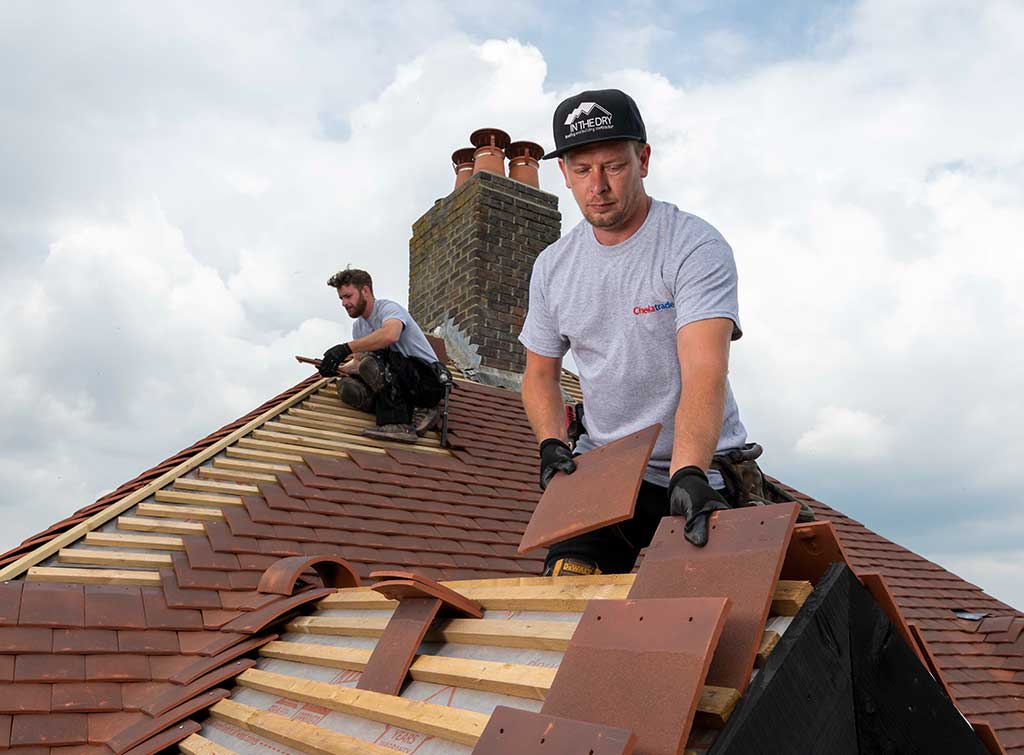 Roofer searches increased by 8% vs 2021. And roofing repairs, in particular, grew by 69%, roof replacement by 169%, and emergency roofing grew by 287%. It's no surprise, given the increase in severe weather we have experienced.
Window and door experts in demand for different reasons
Across the board, there was a 22% increase in search when it came to windows, doors and conservatories.
From what we can see, it's based on aesthetics as well as efficiency.
Triple glazing replacement and installation rose by 217%. Timber window/door replacements were up by 244%.
There was an increase for window shutter fitters, who saw a sharp 342% increase in searches, along with shutter suppliers increasing by 572%.
Cleaning grew 46% in searches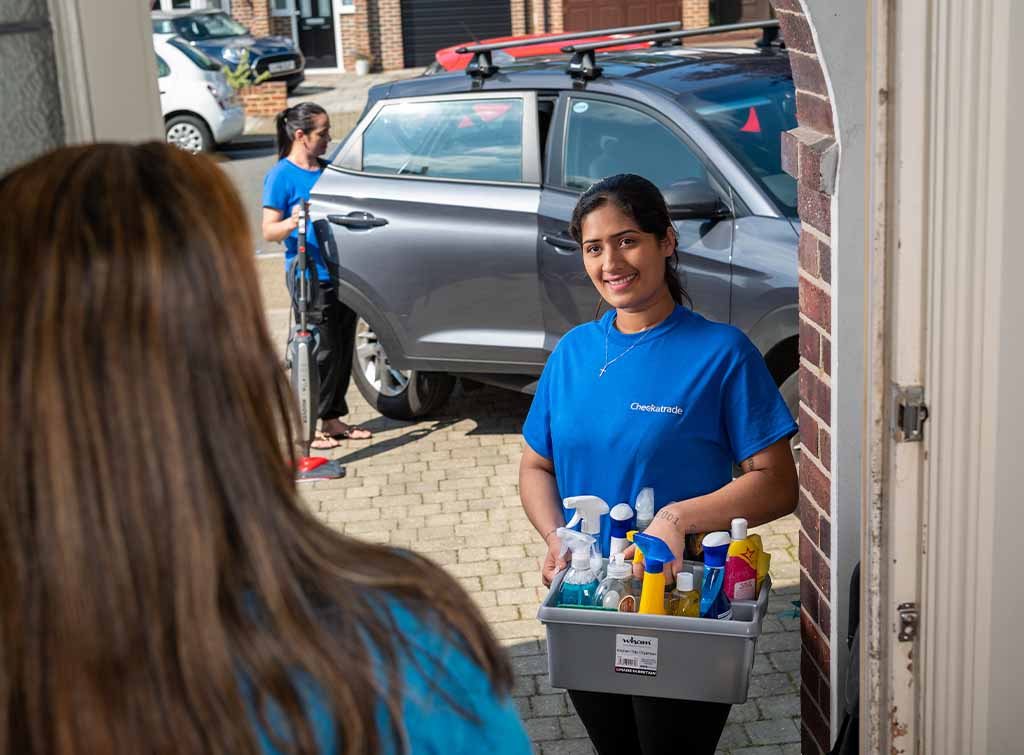 Cleaning services as a whole grew by 46%, but there is a huge variety of cleaning services that sit under the category.
Should you start your own cleaning company, you'll have to think long and hard about the type of cleaning you offer. Here's some inspiration as to what cleaning services grew in 2022:
Solar panels were really loved in 2022 – solar panel cleaning searches grew by 280%
Commercial cleaning saw a 220% increase, and office cleaning 306%
Holiday let cleaning services saw a sharp increase of 431%
The typical domestic cleaning rose by 71%, showing that is still a growing demand for homeowners.
The 23 ideas to start a business or services to add to your business
Electric vehicle charger installation
Electric smart thermostats
Solar panel installation
Solar battery storage
Solar thermal heating installation
Solar roof installation
Home wind turbines
Energy-efficient lighting
Air source heat pump installation, servicing and repairs
Ground source heat pump installation, servicing and repairs
Gas boiler services and repairs
Extensions
Loft and garage conversions
Sustainable construction
Workshop design/construction
Garden studios
Emergency roofing
Triple glazing installation and replacement
Timber windows/door replacements
Window shutter fitters
Solar panel cleaning
Commercial/office cleaning
Holiday let cleaning
Get your new business or service some attention
People trust the Checkatrade 'tick'. Join to get it for your business!
About joining us
If you're looking to start a business, this is for you
You don't want to miss this free Become the Boss series.
1 email a day with actionable tips. Seven emails in total (and a cheeky bonus email) featuring fellow tradespeople who were once in your position.
You'll also get a free business strategy call, and at the end of it all, you as the Founder of your new business. What's not to love?
To get trade business insider secrets sent to your pocket, put your email address in the form below so we can help you to get started.
And if that doesn't convince you, here's a preview of what to expect…
* Based on Checkatrade's search data in 2022 compared to 2021