When to hire employees for your business
Wondering when the right time is to hire employees for your business? We've taken a look at the tell-tale signs that show you need to get some extra hands on deck.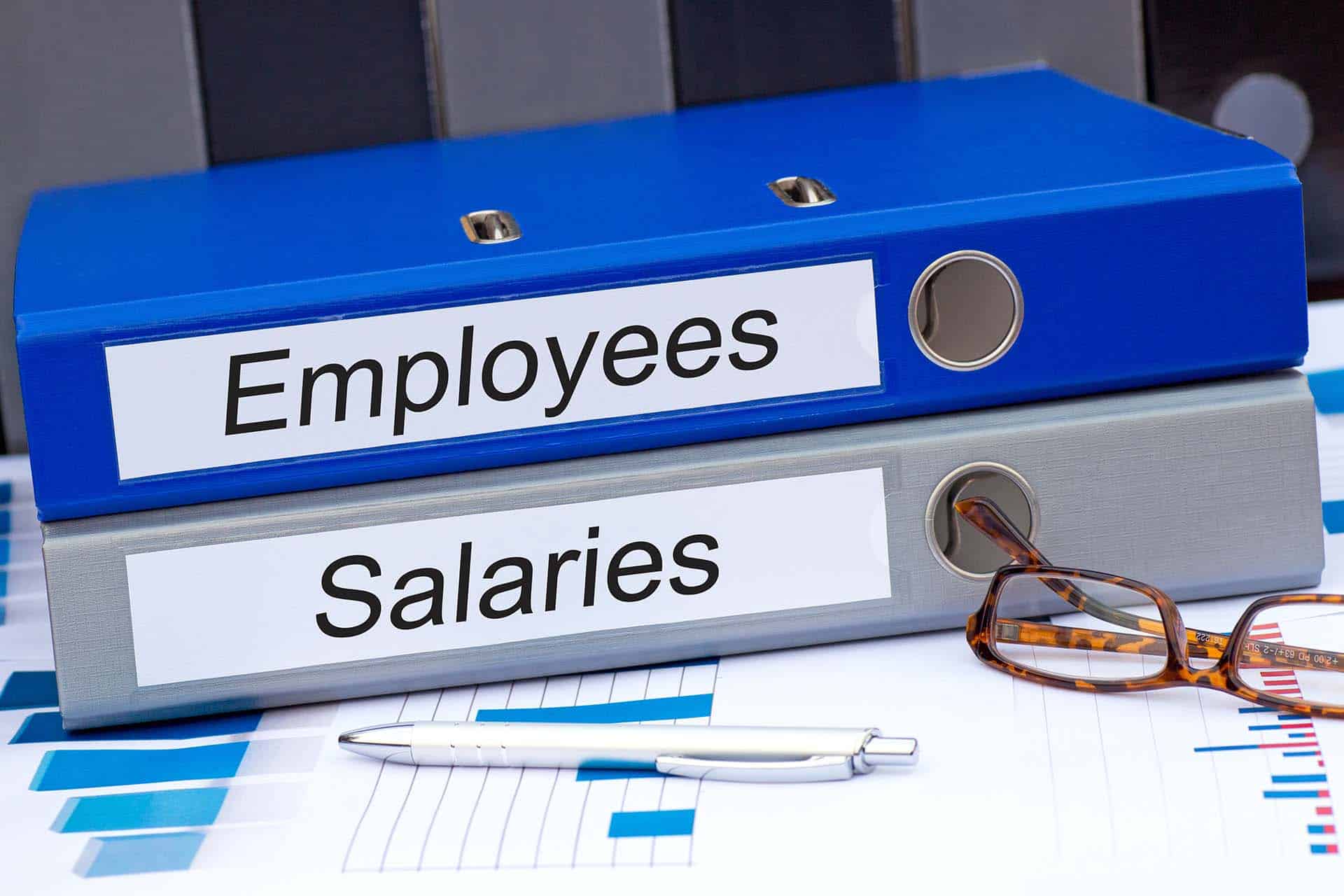 Spotting the gaps
The best place to start is to take a look at your business's growth and workload. Are there any skills gaps in the current team? Do you have enough resource to cover your current workload? How many people would you need to be able to take on more ambitious projects?
Knowing when to hire employees for your business and how many new employees will meet the demand for your services requires several key considerations:
Your budget and projected financial forecasts
Who you need to hire to do what (e.g. what will free up your time so you can grow your business?)
The wage market rate for the positions you're hoping to fill
Whether you want new hires to be full-time, flexible, or part-time
How many members of staff your premises can accommodate (if applicable)
What provisions you need to make (e.g. van hire, licences, access requirements etc.)
Once you know the answer to these questions, you can start to work out who to hire, where to look for new talent, and the best times of the year to start your search. Let's take a look at when to hire employees for your business and the advantages and disadvantages of recruiting new staff.
Reasons for recruiting new staff
Why do businesses need to recruit staff?
The main reason for business recruitment is predominately to fill a skills gap. You want people with the knowledge, ability and capacity to take on a new role that will help to ease the burden of management and the existing team's workload.
For larger or more established businesses, recruiting staff also helps fill vacancies created by retirements, resignations, and other forms of turnover.
To run a successful recruitment campaign, businesses should develop a clear understanding of their needs and the skills and qualifications required for the positions they're looking to fill. They should also have an organised recruitment process in place, which includes sourcing and screening candidates, conducting interviews, and making hiring decisions based on objective criteria.
When to hire employees for your small business
Hiring more employees for your trade business isn't something to take lightly. It can be a significant investment in terms of time and resources. However, certain signs indicate when you should expand your team:
Demand for your services is increasing
One indication that it may be time to hire someone is when your business is growing, and you're unable to keep up with the demand for your products or services. This could be in the form of increased sales, more customer enquiries, or projects that are piling up.
You're working long hours
Another indication that it may be time to hire is when you're consistently working long hours and juggling multiple clients. If you find you're unable to take time off or even have a day off, this can lead to burnout and affect the quality of your work. If your workmanship suffers, your clients will be unhappy, leaving your business susceptible to reputational damage.
Your resources are limited
When you get to the point you're unable to take on new clients or projects due to a lack of resources, this could be down to a lack of employees to handle the workload or a lack of specialised skills within your current team.
Ultimately, the decision to hire employees for your trade business should be based on a careful assessment of your business's growth and needs, as well as your own capacity to manage and grow your services or products. By keeping an eye out for these signs, you can make an informed decision about when to bring on additional staff members to help take your business to the next level.
Start growing your trade business
Join the UK's #1 trade directory
Find out more
Advantages and disadvantages of employing staff
Like anything, there are pros and cons to hiring more people.
Advantages
Increased productivity
Employing staff helps increase productivity by allowing you (the owner) to delegate tasks and focus on more strategic aspects of your business.
Specialised skills
Hiring staff with specific skills and qualifications can help to expand your business's capabilities and allow you to take on more complex projects.
Improved customer service
Having a dedicated team in place can help improve customer service by providing a more consistent and professional experience for clients.
Increased revenue
Having more staff to handle more tasks and clients can help increase your business revenue.
More stability
Employing staff offers a more stable workforce and reduces the need to rely on contractors or freelancers to get the job done.
Disadvantages
Increased costs
Hiring staff is a significant expense for a small business, which includes salaries, benefits, and other employment-related costs.
HR responsibilities
Employing staff comes with additional responsibilities, such as managing employee benefits, handling employee relations, and complying with employment laws and regulations.
Risk of poor performance
Hiring the wrong employees can have a negative impact on the business, both in terms of productivity and team morale.
Long-term commitment
Employment contracts are long-term commitments. Terminating employees can be difficult, time-consuming, and costly.
It's also important to consider the cost-benefit of hiring employees. While hiring employees can be expensive, in the long run, having the right employees in place can help to increase productivity, boost morale, and ultimately lead to increased revenue for your business.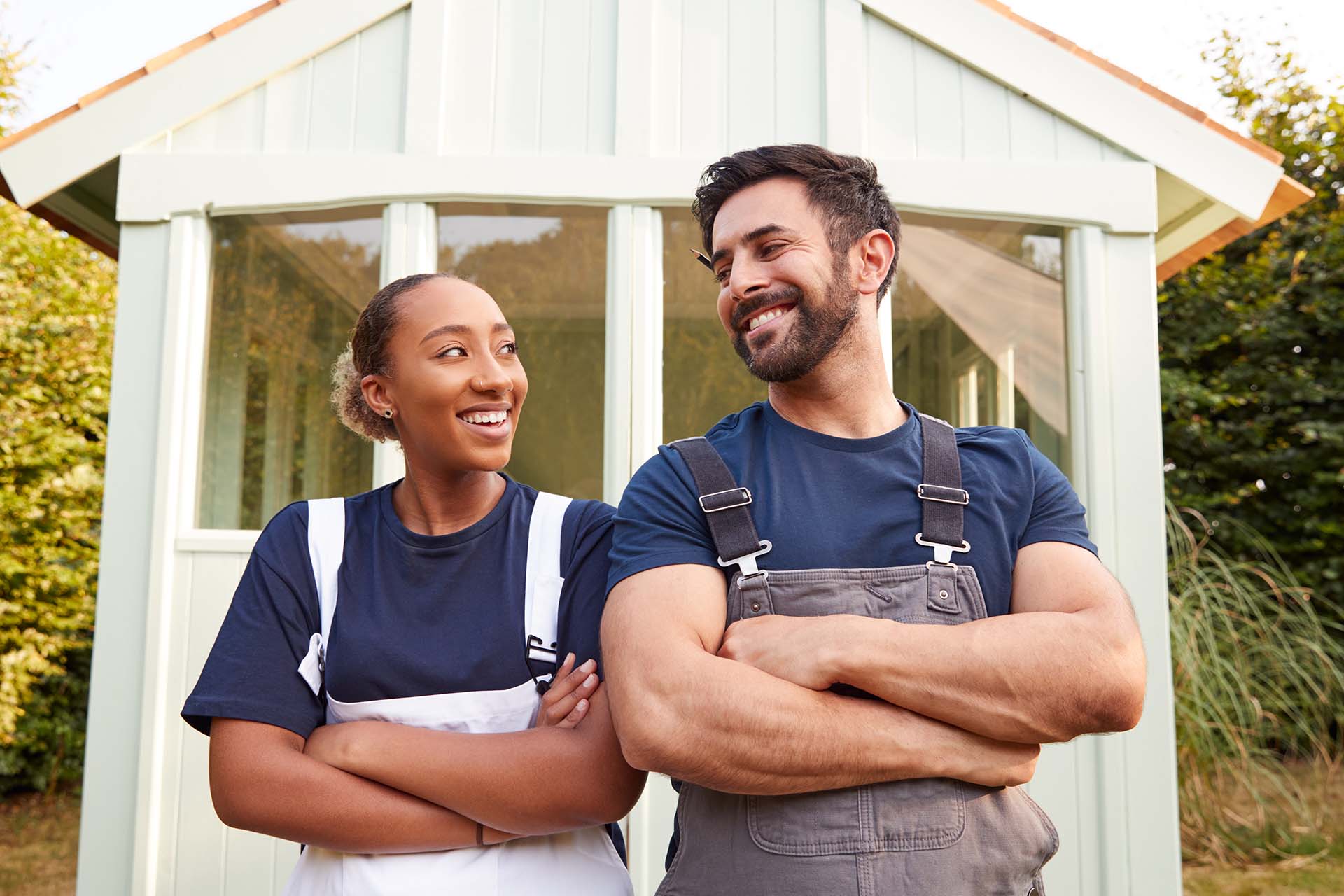 When is the best time to recruit a new employee?
It's worth thinking about how you'll hire candidates as soon as you set up your new business. This lets you have a plan of action in place to stop you from reaching a crisis point with your workload and service demand.
In terms of the best times of the year to recruit new staff, studies show consistent demand in spring, which receives a surge in online job searches. Similarly, most companies are looking to fill positions before the summer holidays, while recent graduates are always hoping to enter the workforce or start a new job in the warmer and lighter months.
In the UK, January and September are good months to look for talent due to many companies' budget sign-offs and refreshed financial year. The new year and upcoming winter months also tend to trigger people to reevaluate their circumstances, which leads to them looking for fresh opportunities.
How do I hire more employees?
Hiring more employees can be a complex process, but by following these steps, you can increase your chances of finding and hiring the right candidates.
Step one: Conduct market research
Research and benchmark the average staffing levels of other companies in your industry and location. Doing this will give you an idea of what's typical and keep you in line with your fair wage obligations.
Step two: Define the job
Clearly define the job responsibilities, qualifications, and skills required for the position you want to fill. This will help you attract the right candidates and screen out those who aren't a good fit.
Step three: Develop a recruitment plan
Create a plan for recruiting new employees, which should include where to advertise the job, how to screen candidates, and how to conduct interviews.
Step four: Advertise the job
Advertise the job opening through various channels such as job boards, social media, professional networks, and local colleges and universities.
Step five: Screen candidates
Review resumes and cover letters, and conduct initial phone or video interviews to assess potential candidates' qualifications and fit for the position.
Step six: Conduct in-person or virtual interviews
Schedule in-person or virtual interviews with the most qualified candidates. Prepare a set of questions that will help you to assess the candidate's qualifications and fit for the position.
Step seven: Check references
Before making a job offer, check the references of your shortlisted candidates. This will help you to verify their qualifications and work history.
Step eight: Make a job offer
Once you've identified the best candidate, make a job offer. Be sure to clearly outline the terms of employment, including their salary, benefits, and start date.
Step nine: Onboard them
Develop an onboarding plan to ensure the new employee feels welcomed, trained, and supported. This will help them to become productive and contributing members of the team.
Remember that hiring employees is not just about filling a position, it's also about finding the right fit for your organisation – not only in terms of skills but also in terms of culture, goals, and values. By following these steps, you can increase your chances of finding and hiring the right candidates for your trade business.
Start growing your trade business
Join the UK's #1 trade directory
Find out more