14 events that Checkatrade has outlasted
Checkatrade was launched in 1998 to help the people of Selsey hire the best tradespeople with the most integrity following an appalling tornado. Checkatrade tradespeople have been going strong ever since... unlike some of these...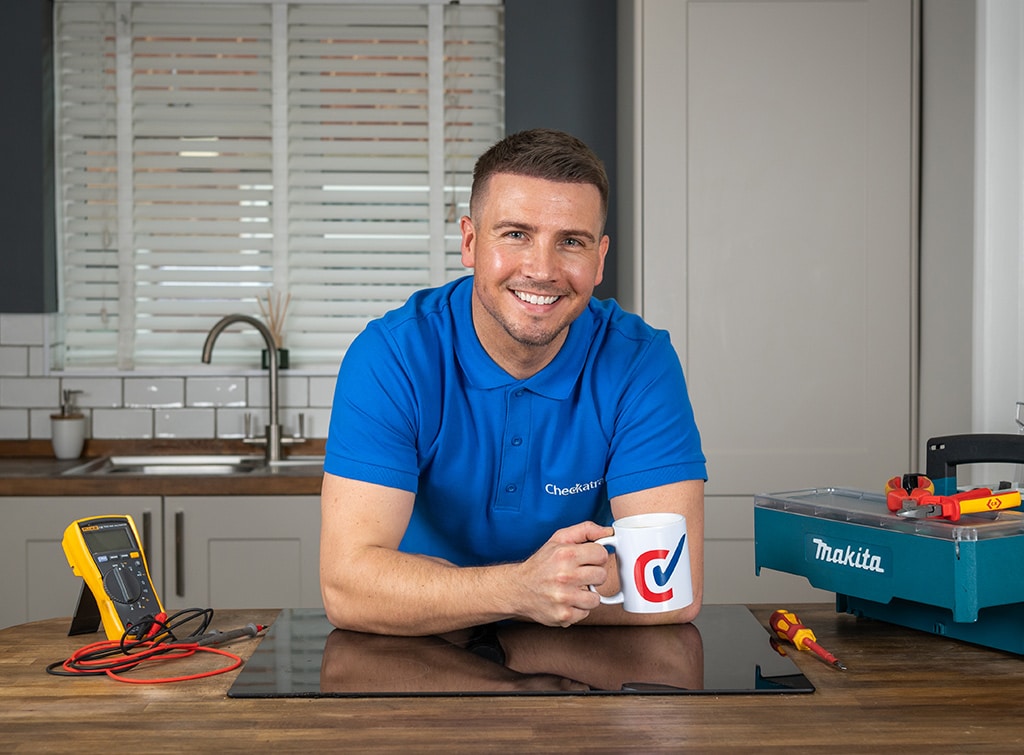 Checkatrade came into the world swinging! Kevin Byrne founded Checkatrade (then known as Scout) to support the local people of Selsey after a horrendous tornado in January 1998.
And of course, Checkatrade tradespeople supported the local community to get back on its feet and not let the awful tornado ruin the Selsey spirit!
But while Checkatrade has grown and grown, some other things… not so much. The items on this list blossomed before soon falling to the wayside – unlike Checkatrade, which has constantly evolved over the past 24 years.
So join us here for a brief time-travelling tour from the year 1998 – when Checkatrade was born – to now. Let's affectionately celebrate those creations from the Nineties, Noughties, and Tens till now, that are likely to spark some nostalgia.
1. Y2K panic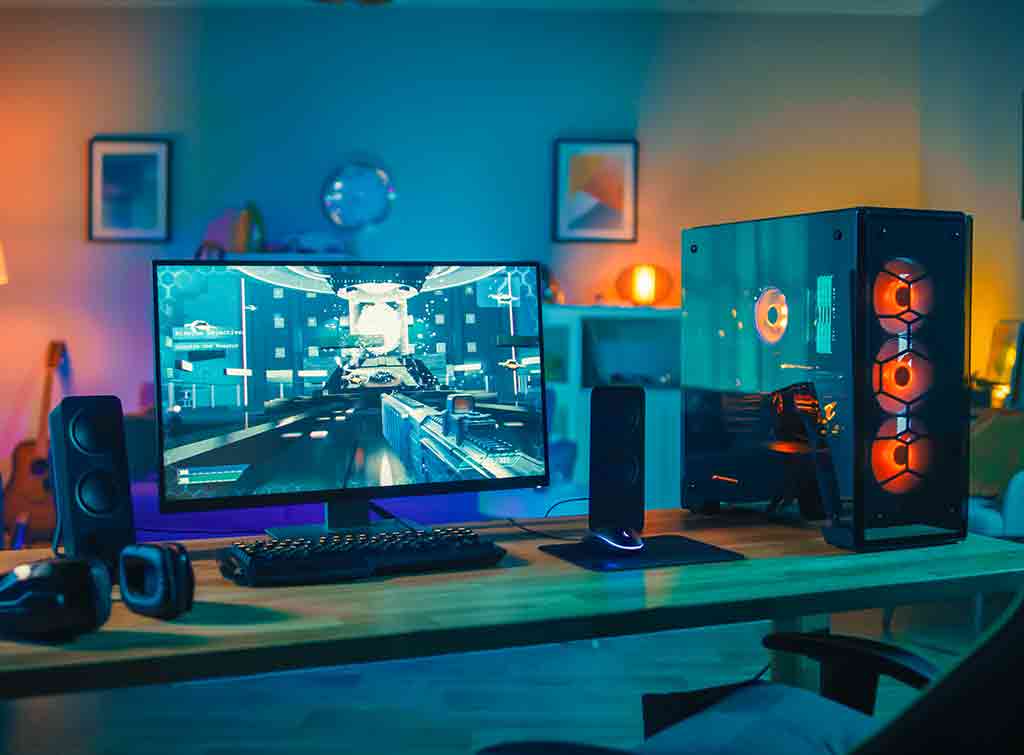 When it was over, then-President Bill Clinton described it as "the first challenge of the 21st century successfully met." In the lead-up to the Y2K scare – or 'bug', as some were labelling it – we were warned by many IT experts to expect a computer-generated apocalypse.
The flawed thinking was that the moment the clock turned 12 and switched over from 1999 to 2000, the world's IT systems would melt down.
It turned out that with a bit of contingency planning and IT fiddling, most of the world's IT systems could be tweaked to acknowledge this date change.
The Y2K bug disintegrated into history.
Checkatrade remains.
2. The Nokia 3210
Known today as a phone so tough and durable, it could probably survive a nuclear war.
You could drop it from a great height, you could hit the thing with a hammer. You could crush this "Nokia Brick" with a mechanical device and it just would not break.
There were other reasons to love this phone, too. Offering owners the chance to use an in-built calculator, as well as a stopwatch and, let's not forget, giving your thumb repetitive strain injury playing 'Snake'.
But like life itself, all good things must come to an end.
Well, almost all good things – Checkatrade's still around.
3. S Club 7
Laugh all you like, but this is the bubblegum pop band that won two Brit Awards – one in 2000, for British Breakthrough Act, and one in 2002 for Best British Single – and went on to sell 10 million albums worldwide.
They were formed in 1998 by pop impresario Simon Fuller, the day after he was fired by The Spice Girls as their manager. And you can only imagine our pain when the group declared on stage in 2003 that they intended to disband.
Why were they giving up now, especially after the success of Don't Stop Movin', which was – quite rightly 2001's Record of the Year.
And yet they split, citing creative differences.
Checkatrade, on the other hand? Like the S Club 7 song said, after all these years, it's "still movin' to the funky, funky beat (yeah uh come on)."
4. The magnolia paint craze
A colour that's best described by a character in an Agatha Christie thriller as a combination of "mustard-meets-biscuit", this was the wall-covering of choice for every disinterested builder and estate agent in Britain. And not just throughout the Nineties.
If you were renting out your home, you were strongly advised to cover every wall in this 18th-century-invented water-based tone.
This magnolia paint craze eventually ran out of steam in the early Noughties. Perhaps after people went into a few Apple stores and discovered there was another clean colour you could use, called 'white'.
Unsubstantiated reports reveal that the British military now uses this colour on the walls in the rooms where they're grilling bad people, just to push them into scenes of psychological cataclysmic despair, in order to get them to talk.
5. The iPod
Released in 2001, Apple's '21st Century Walkman' was sold by CEO Steve Jobs as offering you the chance to "hold 1,000 songs in your pocket".
And let's be honest, until the iPhone took over in 2010 doing the iPod's job and then some, this MP3 player was great – slicker-looking and easier to use than all the other MP3 players on the market.
Now it's been resigned to the dustbin of history – unable to keep up in the universe's great race for enduring excellence, unlike timeless stalwart – you guessed it – Checkatrade.
6. The Millennium Dome
The eighth largest building in the world, recognisable from space though located in Greenwich, South London, was deemed a failure by the press from the moment it opened its doors to the public on January 1st 2000.
This giant white marquee boasted twelve yellow support towers jutting out from it as a nod to the hours on the clock of Greenwich Mean Time (don't worry, it didn't make sense then either). Then-prime minister Tony Blair said it was a British landmark that represented "a triumph of confidence over cynicism, boldness over blandness, excellence over mediocrity."
"In the Dome," continued Blair, "we have a creation that, I believe, will truly be a beacon to the world."
In 2005, it was revamped as an entertainment district and renamed The O2 Arena, only resembling the original plan for The Millennium Dome insofar as the outside still looks like a big white tent.
Unlike Checkatrade, which continues to thrive 24 years on.
7. Daniel Bedingfield
Known for absolute bangers, like 'Gotta Get Thru This' and 'If You're Not the One', Daniel started out in 2000 and went pretty strong for nearly a decade.
'Gotta Get Thru This'… Dan didn't. Checkatrade did get 'Thru' it.
8. 'Bennifer'
Ben Affleck and Jennifer Lopez starred in two films together in the early Noughties – Gigli and Jersey Girl, which, if we're being honest, were both slightly cack.
But that didn't matter: they fell in love from 2002 to 2004, and got engaged.
Yet despite J-Lo having Ben Affleck roll around in a white hotel bath robe while pulling a Zoolander-style 'Blue Steel' expression in her Jenny From The Bloke music video, the relationship soon went down the loo.
But save the hankies.
19 years later – in 2021 – they got back together and then got married this year.
Banished from mind now is Gigli, branded by critics as one of the worst movies of all time.
No such negativity could be levelled at Checkatrade however. For the past 24 years, to the backdrop of Bennifer take 1 and 2, we've always been here.
9. MySpace
The original social media platform, featuring everybody's friend (literally everyone's friend on there), Tom. Wonder what he's doing now…
MySpace was great to brush up on your coding skills while making a cool profile. In 2006, a year after launching, it was more visited than Google and Yahoo, and the most visited US website on average per day.
Soon it was making $30 million per month, much of it from an insane amount of intrusive advertising.
But two years later, in came Facebook on fire with its sharp elbows, focusing on user experience, clean design and an anti-spam and no-malware-here-thanks policy above all else. MySpace began to flounder.
To many, MySpace was little more than a fad.
Checkatrade, on the other hand, continues to grow.
10. One Direction
2010's X-Factor stars, despite coming third, became so popular they were soon referred to lovingly by their fans as simply '1D'.
Harry, Zayn, Louis, Niall, Liam – they were like pop explorer Simon Cowell's post-teen kids.
'What Makes You Beautiful' was their big hit, though they were the first band in US history to have their first four albums chart at Number One.
Sadly, by May 2017, all members of the band had released their own solo albums.
Checkatrade, on the other hand, still here remembering the good times, writing this blog doused in One Direction's limited edition fragrance Our Moment.
11. The BlackBerry Storm
The iPhone's virtual QWERTY keyboard-comprised competitor – aimed at 'business types' – was first available to us in the U.K. through Vodafone.
Eventually, it lost its signal and has since been labelled "the biggest disaster in smartphone history."
Sometimes the screen froze, the wrong buttons loaded, the touchscreen was hard to use if you typed quickly, and the inside computer got confused when you visited visually complicated websites online.
It also didn't switch orientation easily and could be slow to load. Unlike these Checkatrade webpages, which stand testament to the number of man hours and commitment we've put in over the past two-and-a-half decades to get things working right.
12. The Cheeky Girls
Romanian singing twins sang the lyrics "Touch My Bum, This Is Life," on a track that sold 1.2 million singles worldwide.
Unfairly branded "the worst act ever" by music mogul Pete Waterman, one of the 'Girls' – Gabriela – had a tabloid-bating affair with the then-Lib Dem politician Lembit Opik.
But it was her sister Monica who saw the most sense, in 2016 marrying a building contractor who, throughout the past quarter of a century, may have relied on Checkatrade.
"Cheeky, cheeky!"
13. London 2012
Also called the 2012 Summer Olympics, it was hard not to be blown away by the Danny Boyle-directed opening ceremony in Stratford's Olympic Park. The TV feed intercut with footage of 007 alongside The Queen, before her Majesty jumped out of a plane.
Then there was Mo Farah's 'mobot' heart shape victory thing he did over his head when he won, plus Usain Bolt doing that sky-pointing lightning bolt thing with his hands.
It was great, wasn't it?
We came third overall with 69 medals – 25 of them gold.
But it was mainly remarkable because of the high energy and enthusiasm of the British people, further buoyed by the fact that it was the first Olympic Games where every sport featured had female competitors.
32 new world records were set, but sadly it's unlikely we'll have the Olympics back in London for at least 20 years.
At which time it's almost certain that Checkatrade will be here.
14. Donald Trump
Bouffant-haired, finger-pointing, perma-tanned, Hillary-hating, riot-bating CEO-of-the-Trump-Organisation-turned-45th-President-of-the-US-of-A, "so help me, God."
Apparently worth "billions" (cue Dr Evil little finger to side of mouth) but too scared to show anyone his tax returns, he became President in 2016. He made friends with Putin, threatened World War III against North Korea, and told every member of the press they were full of Alphabet Spaghetti whenever they tried to hold him to account.
He's gone now, claiming it was election fraud that saw him removed, and he got banned from Twitter.
So the noise has turned down a little.
Considered by historians as one of the worst presidents of all time, Trump rose and fell, while Checkatrade continues to power on, standing upright and dignified.
We're here for you
Whatever's happening in the world, we'll be right here for you
About being a member