Last updated on August 18th, 2022
Barge board cost
Are your barge boards looking a little tatty or letting in the weather? Use our barge board cost guide to find out how much budget you'll need to replace or cap them.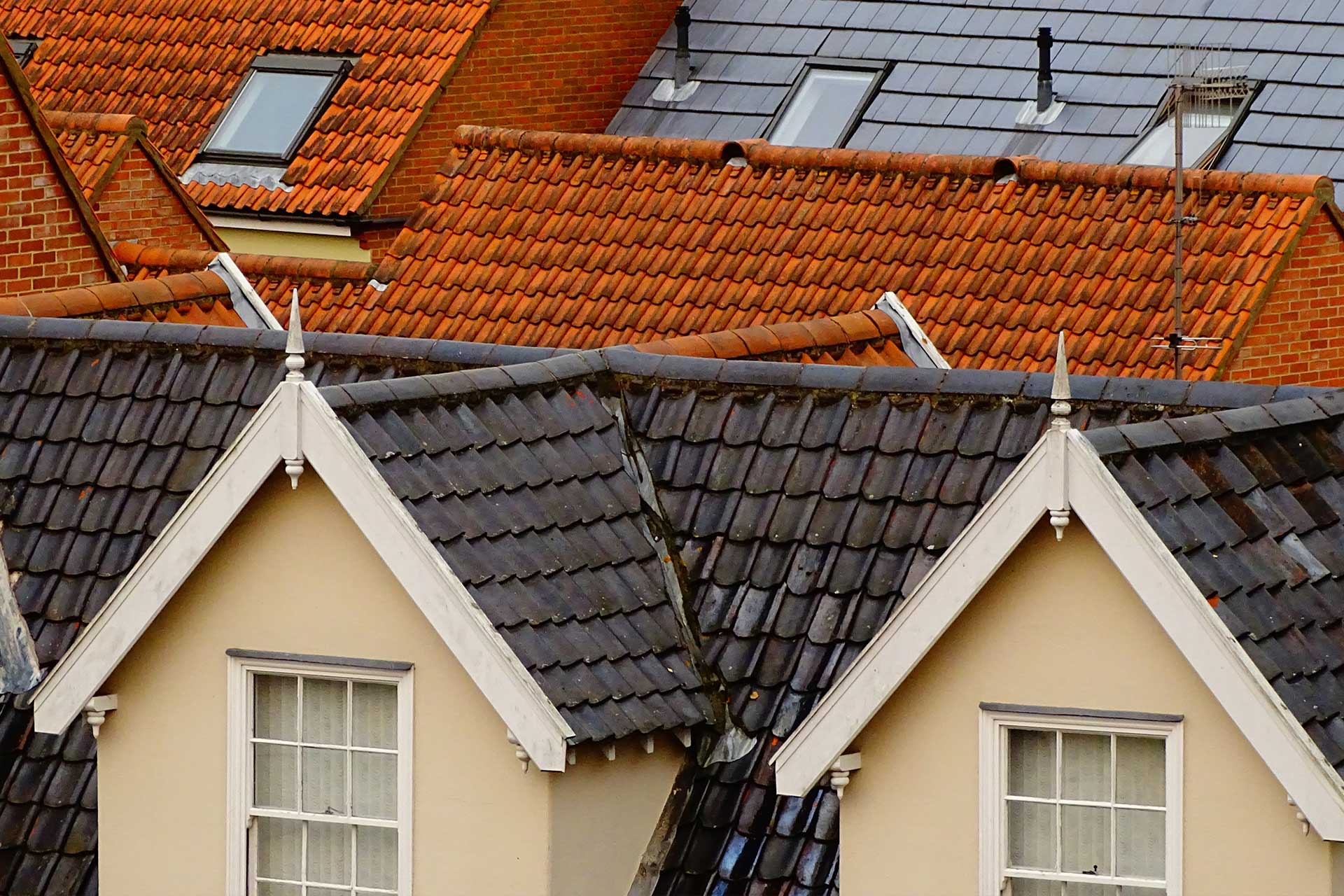 What is a barge board?
A barge board is part of the roof trim located on the gable end of a house. Constructed from timber or uPVC, they are used to hide exposed roof rafters and preventing rainwater from getting into the roof. The exposed nature of timber barge boards makes them vulnerable to rot necessitating their replacement over time. But what does barge board cost and what is the average price to have them replaced?
To collect quotes from local professionals, use our handy search tool or read on for an overview of costs and considerations.
Cost of having a barge board replaced
| Cost provided item | Cost - Range low | Cost - Range high | Average UK cost |
| --- | --- | --- | --- |
| Barge boards per property - London | £750 | £850 | £800 |
| Barge boards per property - South, South West & Midlands | £630 | £650 | £640 |
| Barge boards (per m) | - | - | £110 |
| Scolding hire (per m2) | - | - | |
| Labour (per hour) | - | - | £30 |
The average cost of replace barge boards on a property is about £720. However, the full barge board replacement cost depends on several factors listed below;
Location of property within the UK
Type of bargeboard to be installed, timber or uPVC
The cost to cement any damaged roof tiles, damaged in the process of barge board replacement.
London is the most expensive area to have a barge board replaced with costs averaging £800, while in the South, SW and Midlands barge board replacement cost averages £640.
FAQs
How long does it take to replace a barge board?

How long it takes to replace a barge board depends on the ease of accessibility to the gable or apex of the roof and whether or not there would be problems with erecting a scaffolding.
On average, it takes two workers around 8 hours or a day to finish one barge board replacement project.
This estimation includes time to erect scaffolding and to complete additional cement works on disturbed roof tiles.
Is it worth capping old barge boards compared to full replacement?
This approach can be ideal if you want to minimize costs and want to avoid damaging cementing tiles. It is worth capping old barge boards if they are not too rotten and can this cheaper technique can extend the life of the barge boards by several years.
Capping barge boards (sometimes called overcapping) is an incredibly easy and quick way to improve the exterior appearance of a house and eliminate the need for painting, and this means you nail new fascia boards on top of the old ones.
The work involved is a lot less when compared to completely replacing barge boards; therefore the job is much less expensive. Always consider a full replacement to ensure longevity, investing in new barge boards may prove cheaper in the long run.
What does it cost to replace barge boards with uPVC

Replacing old barge boards with uPVC is the preferred choice for many property owners as uPVC barge boards require very minimal maintenance and it offers a wide selection of finishes and colours. uPVC barge board cost varies with type and size of the property.
On average a plastic uPVC barge board cost is £600. However, the barge board cost for uPVC is also dependent on location.
What is the difference between fascia and barge boards?
The fascia board is the long, straight board mounted at the point where the roof and outer walls intersect, commonly referred to as the roof-line. Fascia boards are usually fixed on the lower ends and edges of the roof. Fascia boards offer support to the lower edge of the bottom row of tiles and carry all guttering.
On the other hand, a barge board is part of the roof trim and is located on the gable end of a house and is made of materials such as timber or Upvc plastic. Barge boards are used to hide exposed roof rafters and preventing rainwater from getting into the roof.
Barge board replacement checklist
The average barge board cost varies across different locations in the UK, with London prices skewing higher.
Remember to factor in the cost of scaffolding if access is difficult.
Hire a professional tradesperson with relevant barge board replacement experience.
See the tradespeople we've checked and recommend for your job