Last updated on March 25th, 2023
Brick steps cost guide
The entrance to your home is the first impression someone will have of where you live. Read on to find the average cost of brick steps to make that impression, impressive.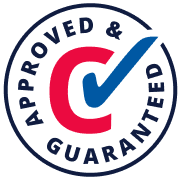 The Checkatrade guarantee
When you contact a trade through Checkatrade, our guarantee could cover you for up to 12 months. You can claim up to £1,000. Exclusions and T&Cs apply.
When people arrive at your home, you want to feel proud to welcome them, one of the best ways to achieve this is to install stylish brick steps.
Brick steps are perfect if you are looking for both durability and to improve the appearance of your home's entrance.
If you are adding brick stairs or replacing steps that are crumbling and unattractive, a professional bricklayer, builder or stonemason can advise you about designs, measurements, materials and brick steps cost.
If you have experience with bricklaying, you could consider sourcing the materials and doing it yourself to save on costs. However, it is essential that the foundations and build are completed perfectly in order to be safe and durable.
How much do brick steps cost?
| Cost item | Unit | Range - low | Range - high | Average cost |
| --- | --- | --- | --- | --- |
| Bricklayer | Day rate | £265 | £305 | £280 |
| Labourer | Day rate | £145 | £175 | £160 |
| Handmade bricks | Per m2 | £160 | £200 | £180 |
| Facing bricks | Per m2 | £80 | £100 | £90 |
| Common concrete bricks | Per m2 | £40 | £55 | £47.50 |
| Reclaimed bricks | Per m2 | £20 | £220 | £120 |
| Engineering bricks | Per m2 | £59.50 | £84.50 | £72 |
The cost of brick steps can vary quite extensively. The cost will depend on a variety of factors:
Cost of the bricks
The type of brick you choose will affect the overall cost. You can choose between reclaimed, manufactured, wire cut, common concrete, hand-made or engineering bricks. A professional bricklayer will be able to advise you on the best brick type to fit your project.
The average cost of bricks ranges between £120 to £180 per m2 depending on the type.
Labour costs
The biggest cost in a brick steps project tends to be the labour. As well as the laying and treating of the bricks, the area will need to be prepared before starting.
An experienced bricklayer will charge on average £280 per day.
A typical average day rate of a labourer to assist is £160. Although it may seem like an expensive additional cost, it is worth remembering that more people mean that the project is completed quicker.
Other factors that may impact brick stairs cost
You may need to pay for building regulations approval if your steps will result in a level change or require railings. If you are replacing existing stairs, you will incur the cost of removing the current infrastructure and disposing of the waste. Find out the average cost to hire a skip or grab truck.
How are brick steps built?
Whether you are building stairs for your front entrance, garden or patio, your project will need to be designed, planned and executed with accuracy. The general build process is as follows:
Planning the style and practicalities of the steps.
Measuring the area and what materials you will need. The ratio of treads to risers is an important dimension for ensuring both comfort and safety. You also need to calculate overhangs, stair nosing and going, and the total rise amount.
Deciding what type of foundation you need. This will depend on the age of your home or patio, the weight-bearing quality of your soil and the style of your stairs.
Building the steps and ensuring that the construction is safe, sturdy and level.
Unless your skill level is equivalent to that of a professional tradesperson, we would recommend hiring a professional.
Style of brick steps
The style of a flight of steps can transform the appearance of your home or garden. Experienced builders or bricklayers can offer standard or bespoke design suggestions that will complement your home's landscape.
You could choose to have wraparound steps, which allow multiple approaches and can be circular in design or straight. Or, you could choose to have simple brick steps with either single, double or multiple steps.
Key takeaways
Brick steps bring beauty and ease of access to a home or garden.
The overall cost will depend on the type of brick, the size of the project and the installation cost.
Building brick steps is an ambitious project that is best left to the professionals.
See the tradespeople we've checked and recommend for your job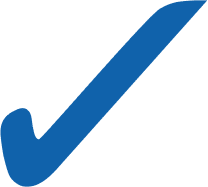 The tick you can trust
8/10 homeowners would choose a tradesperson endorsed by Checkatrade over one who isn't*
Claims are sourced from a survey conducted by Deep Blue Thinking on a nationally representative UK sample in November 2021. *8 out of 10 people would choose a trade endorsed by Checkatrade compared to one that isn't endorsed.
Claims are sourced from a survey conducted by Deep Blue Thinking on a nationally representative UK sample in November 2021. *8 out of 10 people would choose a trade endorsed by Checkatrade compared to one that isn't endorsed.