Last updated on September 5th, 2022
Burglar alarm service cost guide
Burglar alarms are only effective if they're maintained and fully functional. Read on for the average burglar alarm service cost and key considerations to keep your home safe.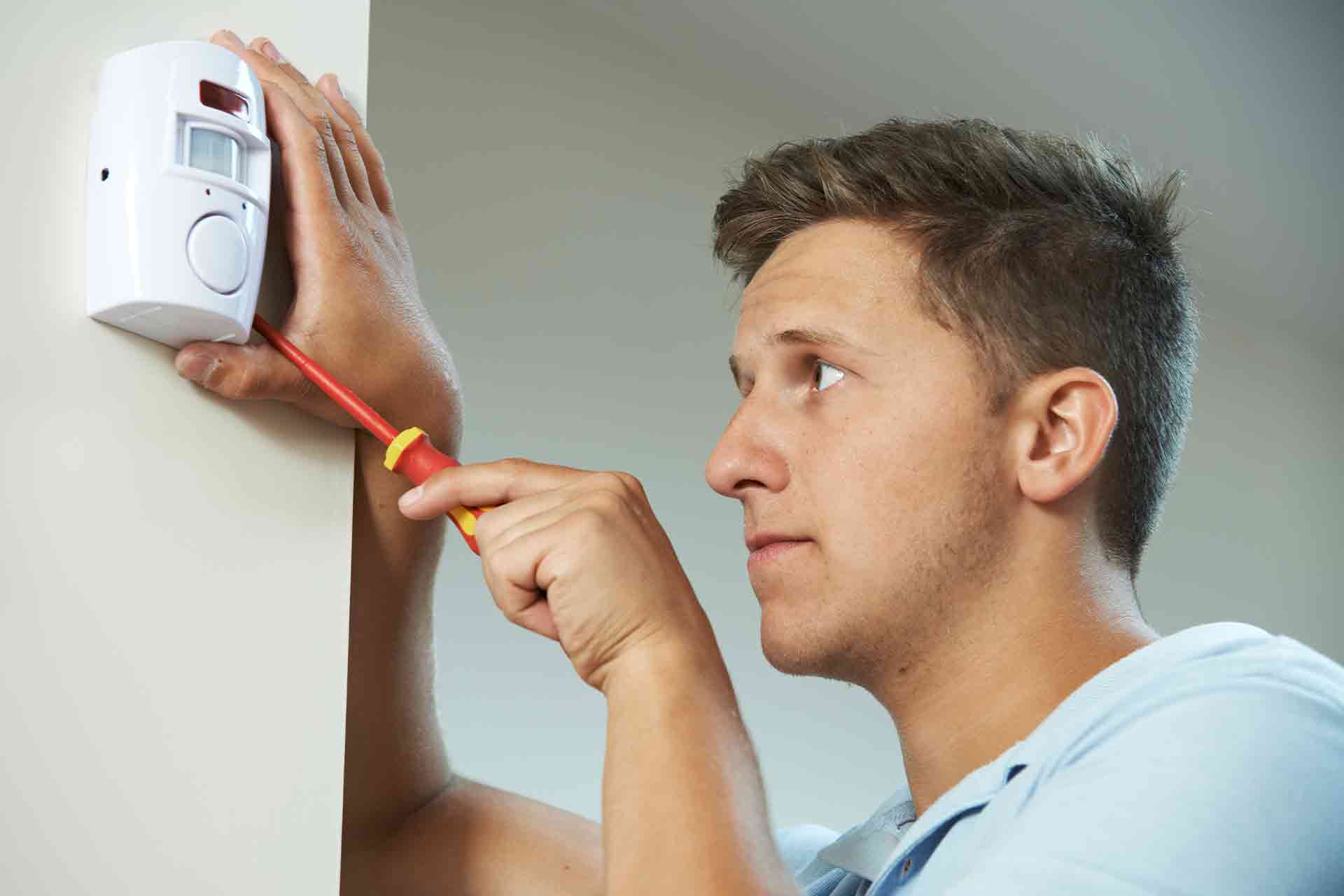 Home security systems are an essential investment for residents in big cities. But what happens when they break down? Having your burglar alarm serviced will prevent intruders from sneaking in when your defences are down.
Ready to call in a professional? We've got a free search tool so you can connect with specialists in your local area.
Burglar alarm service cost
| Cost provided item | Average timescale | Average UK cost |
| --- | --- | --- |
| Burglar alarm servicing | 1-3 hours | £90 |
Hiring a professional tradesperson to service your burglar alarm system will cost you £90 on average, taking approximately one to three hours tops.
If you require specialist equipment for hard-to-reach spaces, this will add to the total burglar alarm maintenance costs.
If you're thinking of changing from a wired to a wireless system or installing a burglar alarm from scratch, read our dedicated cost guide for home security installation.
FAQs
How often should I get my burglar alarm serviced?
A good rule of thumb is to test your systems every six months. At a minimum, get a professional to service your set up annually.
If your burglar alarm system is playing up, it's worth getting it serviced right away. Putting this off could compromise your home's security and leave your home vulnerable to break-ins.
For a small upfront cost, it's worth it to protect those valuable possessions that would cost a fortune to replace.
Remember to collect quotes from different companies so you can find the best value pricing.
What should I consider when looking into burglar alarm maintenance costs?
To calculate the total burglar alarm service cost, take stock of how many sensors you have in your house. The more you have, the more will require servicing, and costs will rise accordingly.
Also, if you have sensors in hard-to-reach places, some tradespeople will charge extra where ladders or special equipment are required.
How often should I change my burglar alarm battery?
Aim to change your burglar alarm batteries every three to five years.
Most modern alarms come with a button which can test the life within your existing battery and inform you if it requires replacing. Replacing a burglar alarm battery is straightforward and should be done immediately to ensure you keep your house or property protected.
Should I switch from a wired to a wireless burglar alarm during a servicing?
If you are considering switching from a wired to a wireless burglar alarm, this will increase your burglar alarm service cost. Wired systems have lost popularity in recent years as wireless system installation is typically shorter.
Wireless alarm systems nowadays are tremendously practical if you are thinking about moving home or premises.
However, if your existing wired system works well and you are not thinking about moving anytime soon, you don't have to change to a wireless system during a servicing.
Can I service my own burglar alarms?
If you have experience in the home security sector or are an experienced electrician, you can likely service your burglar alarms yourself to ensure sufficient function.
However, if you are not up to date with security tech or familiar with home electrics, servicing is best left to the professionals.
See the tradespeople we've checked and recommend for your job