Last updated on March 31st, 2022
How much does car paint repair cost?
There's nothing worse than discovering a scratch or chip on your car's paintwork. We took a look at the average car paint repair cost in the UK.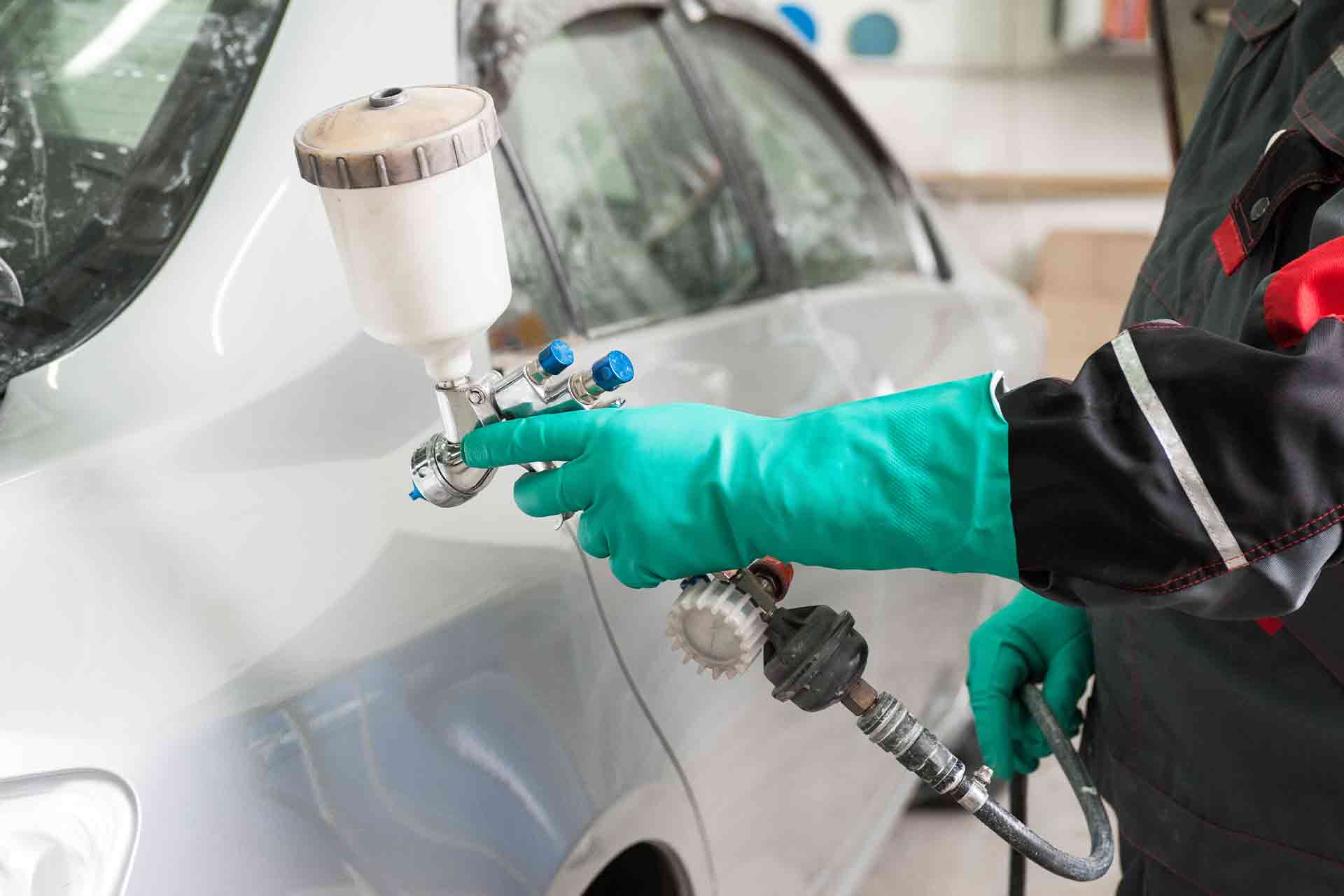 Depending on the damage to the car paint, the type of repair and cost will vary. We look at the different types of paint repair and consider the price you'll pay for each – from touching up a small scratch to a complete respray of your whole car.
Please note that the prices quoted in this article are meant as guide costs. For accurate quotes, we recommend contacting your local car paint specialists.
Item
Range - Low
Range - High
Average cost
Car scratch repair
£60
£210
£135
General paintwork repair
£70
£1,200
£400
Respray costs
Complete respray with minimal repairs
-
-
£2,400
Complete respray with some repair work
-
-
£2,900
Bumper respray
-
-
£280
One side panel respray
-
-
£400
Car paint chip repair cost
The average cost to repair a chip in your car's paint ranges from £60 to £210. The exact cost will depend on the quantity, size and significance of the paint chips.
The good thing about repairing chips in your car's paint is that it's usually quick and fairly inexpensive to repair, unlike the cost of a full respray, for example. Repairing chips on your car's paintwork will typically be done using the appropriate paint and applying to the small local area of the chip – instead of painting a whole panel.
If you're specifically looking for prices for repairing scratches to the paint on your car, check out our car scratch repair cost guide.
See the tradespeople we've checked and recommend for your job
Car paint peeling repair cost
If your car paint is peeling, it's best to get it fixed as soon as possible to avoid the problem getting worse – which will only cost you more to repair. Average costs for repairing peeling car paint can range from £280 to £510.
The cost will depend on the extent of the peeling paint and the car make and model, as well as the type of paint being repaired.
The cost range for repairing peeling car paint could be much bigger in reality, depending on the details of the paintwork needed. You could find the car paint repair costs as little as £70 if it's very minor peeling. Or it could cost you as much as £1,200 or more, if the peeling paintwork is significant and you have a high-end car.
Car respray costs
In the case of very extreme damage to your car's paintwork, the best option might be a complete respray of the vehicle. It's the most expensive of the car paint repair jobs, but sometimes it's what's needed.
The average cost of a complete respray to repair your car paint is about £2,400. That's based on a Ford Focus or similar style car with minimal damage and in good condition overall.
If the car has additional repair work to be done, such as straightening out dents and dealing with rust, the respray cost will be around £2,900.
The price range can really vary for a respray due to lots of different factors. For example, the logistics of a respray for a Vauxhall Corsa will be different than for a limited edition Mercedes CLK.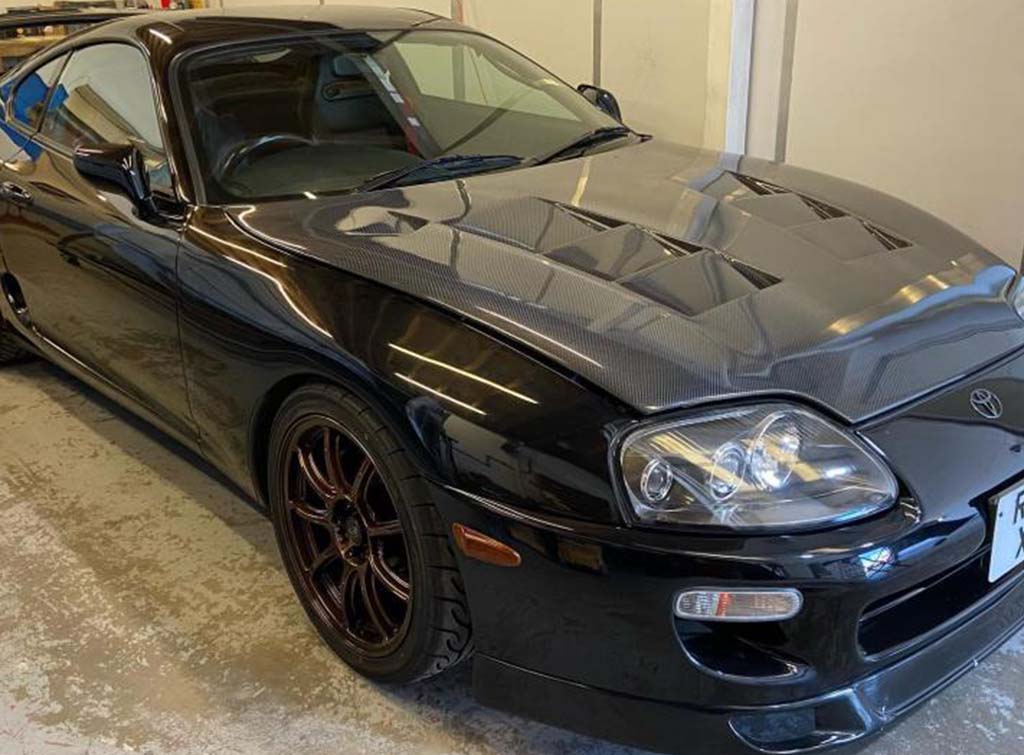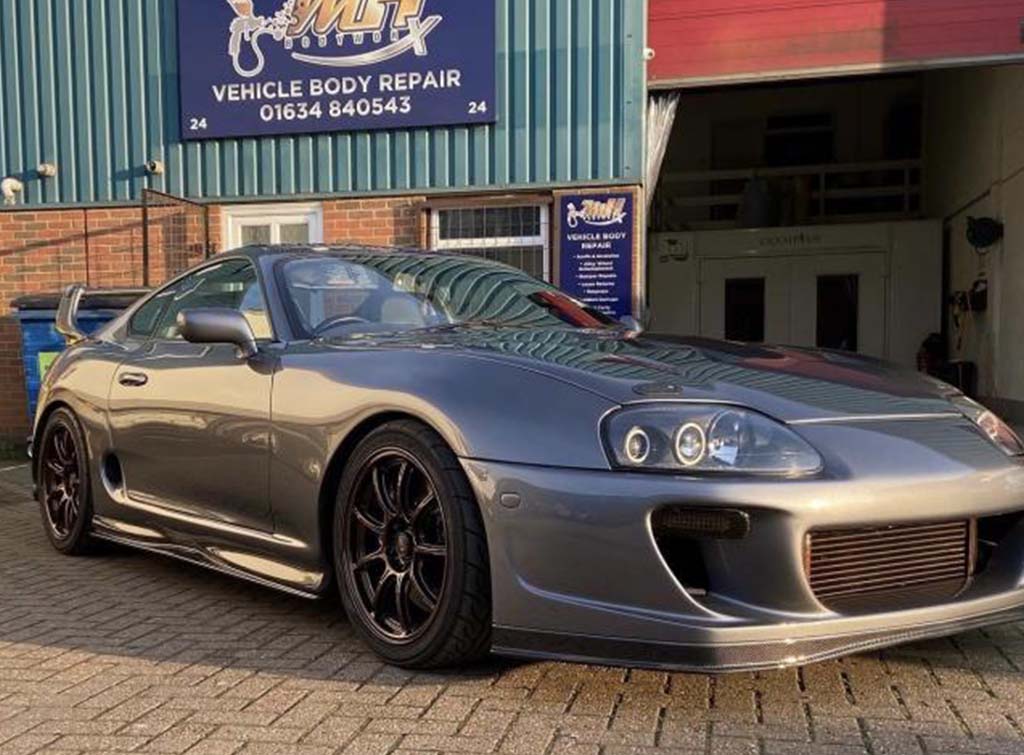 Other car paint repair costs
If you need to have your bumper resprayed to match the existing paint colour of the car, the repair work will cost in the region of £280.
For a single panel to be resprayed with paint to match the rest of the car, including fixing some minor damage such as a small dent, you'll be looking at a cost of around £400.
See the tradespeople we've checked and recommend for your job
Factors affecting the cost of car paint repair
There are a number of key factors that can affect the cost of car paint repair. You'll notice that prices can vary a lot between paintwork specialists – large firms and car dealerships will often cost more than small local car paintwork shops.
The most important thing to do is check the workmanship by doing your homework and checking reviews and recommendations. When choosing a car paint repair service, make sure you're confident in the service they can offer.
Some of the important factors to consider when shopping around for car paint repair costs are:
Make and model of car
Condition of paintwork
Any other damage repair needed (such as dents or rust)
The complexity of paint repair work needed
Number of panels needing repair
Type and quality of paint and materials used
Where you live
Always speak to your local car paintwork specialists first. With car bodywork it's important to consider price and quality, don't be led by simply the cheapest option as you could end up with a shoddy result or, even worse, having to get the car paintwork repaired again.
Shop around for fair and competitive prices for the car paint repair work needed. Official main car dealers are generally the most expensive. If you're looking for decent value for your money, you're often better off going directly to car paintwork experts, rather than your car brand's main dealer.
If you have a lease car or a car under another type of finance arrangement, check your contract details to make sure there aren't restrictions on any bodywork you get done. Sometimes you need to book the work through registered companies or agents. It's worth checking first to be safe.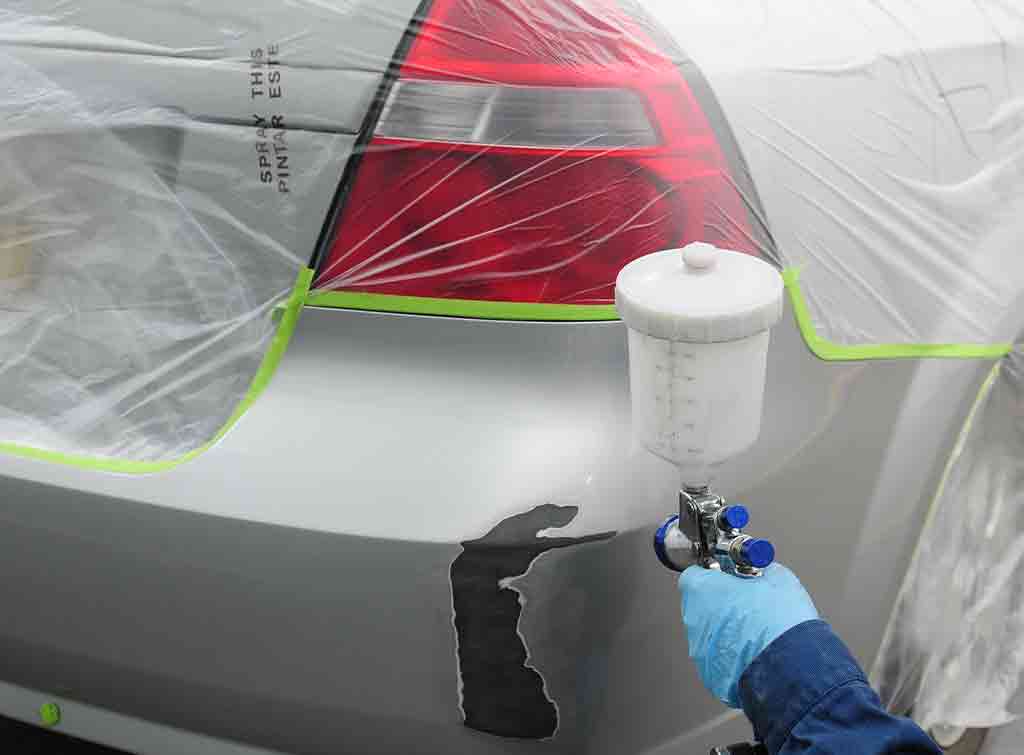 Useful car paint repair checklist
Make a note of all the damage to your car's paintwork, including any dents, scratches, rust or peeling.
Speak to your local car paintwork specialists for their professional advice and accurate quotes.
Shop around for fair and competitive car paint repair costs, they will vary a lot. Do your homework and check you're being
quoted reasonable prices for quality work.
Always hire a tradesperson with experience, ask to see examples of their previous work and check out their customer reviews and ratings.
See the tradespeople we've checked and recommend for your job