Last updated on September 2nd, 2022
Carbon monoxide alarm installation cost guide
Considering installing a carbon monoxide alarm in your home? We'll run through the options and prices for you, so you know what you'll pay.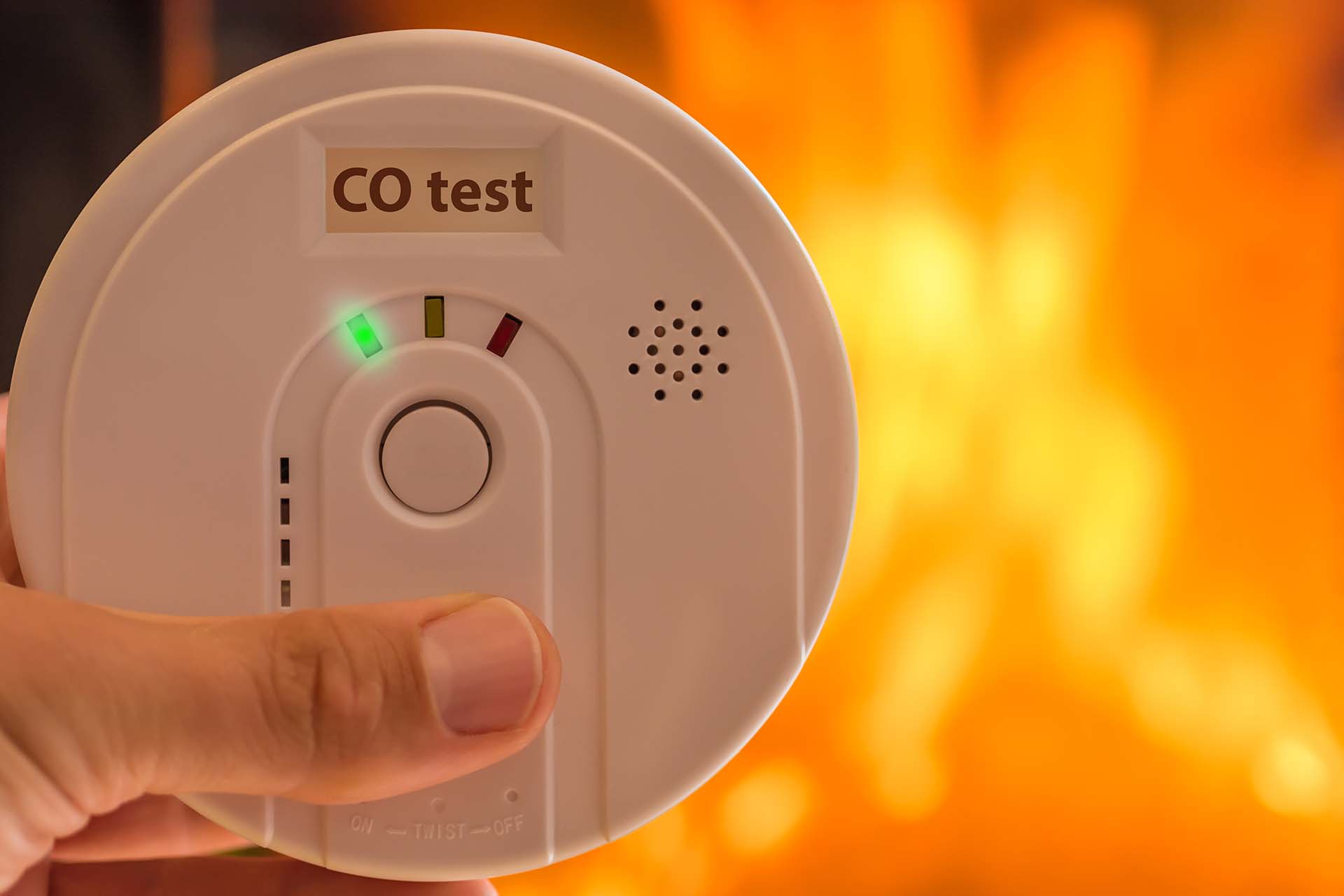 Landlords are legally obliged to have a carbon monoxide alarm installation in any room that burns fuel like wood or coal. Unfortunately, they don't have to install one if you use gas.
However, a gas boiler too can put you at risk of carbon monoxide poisoning. That's why it's always a good idea to look into getting a carbon monoxide alarm yourself if you don't have one in your home.
Carbon monoxide alarm installation cost
| Cost provided item | Unit | Range - Low | Range - High | Average cost |
| --- | --- | --- | --- | --- |
| Battery-powered carbon monoxide alarm cost | Per alarm | £15 | £25 | £20 |
| Hardwired carbon monoxide alarm cost | Per alarm | £75 | £125 | £100 |
| Battery-powered carbon monoxide alarm installation | Per alarm | £80 | £100 | £90 |
| Hardwired carbon monoxide alarm installation cost | Per alarm | £100 | £250 | £175 |
The average cost of installing a battery-powered carbon monoxide alarm is £90. You can expect to pay slightly more for a hard-wired carbon monoxide alarm, usually £175.
The price for a battery-powered alarm starts from £20, while hard-wired types cost roughly £100.
Where should a carbon monoxide detector be placed?
At least 15cm from the ceiling. You should place a carbon monoxide detector:
In any room that contains a fuel-burning appliance (fire, stove, or gas boiler)
In every room through which a flue from one of these appliances passes
In any room that you spend time in during the day and in any room that you sleep in at night
Can I install a carbon monoxide alarm?
Yes, you can install a carbon monoxide alarm yourself. However, battery-powered alarms don't need to be installed. You can place it on a shelf as long as it's at the correct distance.
If in doubt, recruit the help of a trusted local professional – we advise getting at least three quotes.
How do you fit a carbon monoxide monitor?
You'll need to fit your monoxide monitor up high on a shelf in a room together with a fuel-burning appliance. Installation involves several screws, while other types require zero installation as they're freestanding. It shouldn't take any more than a couple of minutes to fit but speak to a carbon monoxide specialist if you need help with this.
Carbon monoxide alarm installation quotes
Installing carbon monoxide detectors doesn't cost the earth, but you need to keep everyone in your household safe. While it's easy to install one yourself, it's much better to leave such a crucial task to a professional who'll know just what to do.
We advise obtaining three quotes for your job that you can do easily by using our request a quote form. Just fill it in, and we'll send the details to tradespeople near you.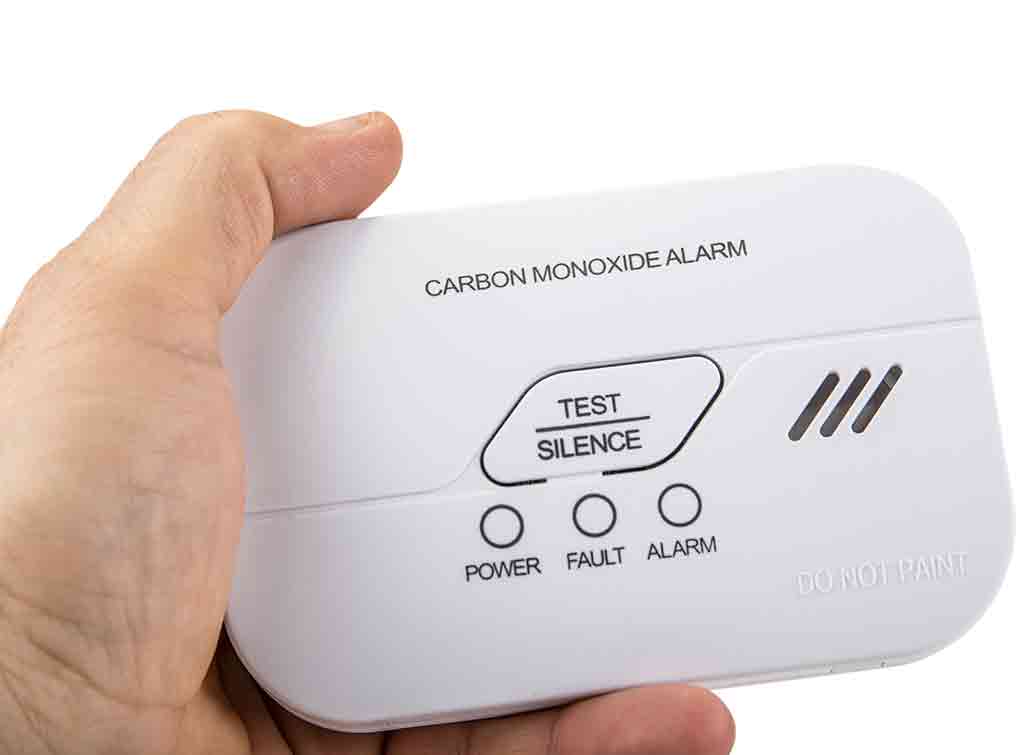 See the tradespeople we've checked and recommend for your job
FAQs
What is carbon monoxide?
Carbon monoxide (CO) is unscented, colourless, and flavourless. This hazardous gas is often a silent killer, produced when a carbon-carrying fuel (coal, natural gas, wood, petrol, charcoal, or kerosene) – doesn't completely burn.
Using a fuel-burning appliance like a fireplace or stove causes CO emissions. The only way to identify carbon monoxide in the air is by fitting a specialist alarm. It's important to take gas safety seriously in the home to protect you, your property, and anyone else living inside.
Do I need a carbon monoxide detector with a combi boiler?
If you've had a modern combi boiler fitted, it'll most likely be room-sealed. In other words, all waste air is taken outdoors, so it's very unlikely it'll reach you. That said, you may want to have one fitted just in case.
How long do hardwired carbon monoxide detectors last?
Hardwired carbon monoxide detectors typically last between five to seven years. You should replace your detector once it's 10 years old. If the alarm doesn't make any noise following monthly testing or it chirps once you've replaced the battery before its 10-year mark, replace it.
How often should I change the battery in my carbon monoxide alarm?
Change the batteries in carbon monoxide alarms at least every six months. Even though you replace your batteries, these types of alarms don't last a lifetime. However, if your alarm uses Lithium-ion batteries, you'll' need to change them once every five years. Otherwise, you should change them once a year.
See the tradespeople we've checked and recommend for your job