Last updated on September 7th, 2022
Cement board siding cost guide
Cement board siding has many benefits and comes in multiple styles. Our in-depth guide answers all the most common questions and will help you budget for your cladding project.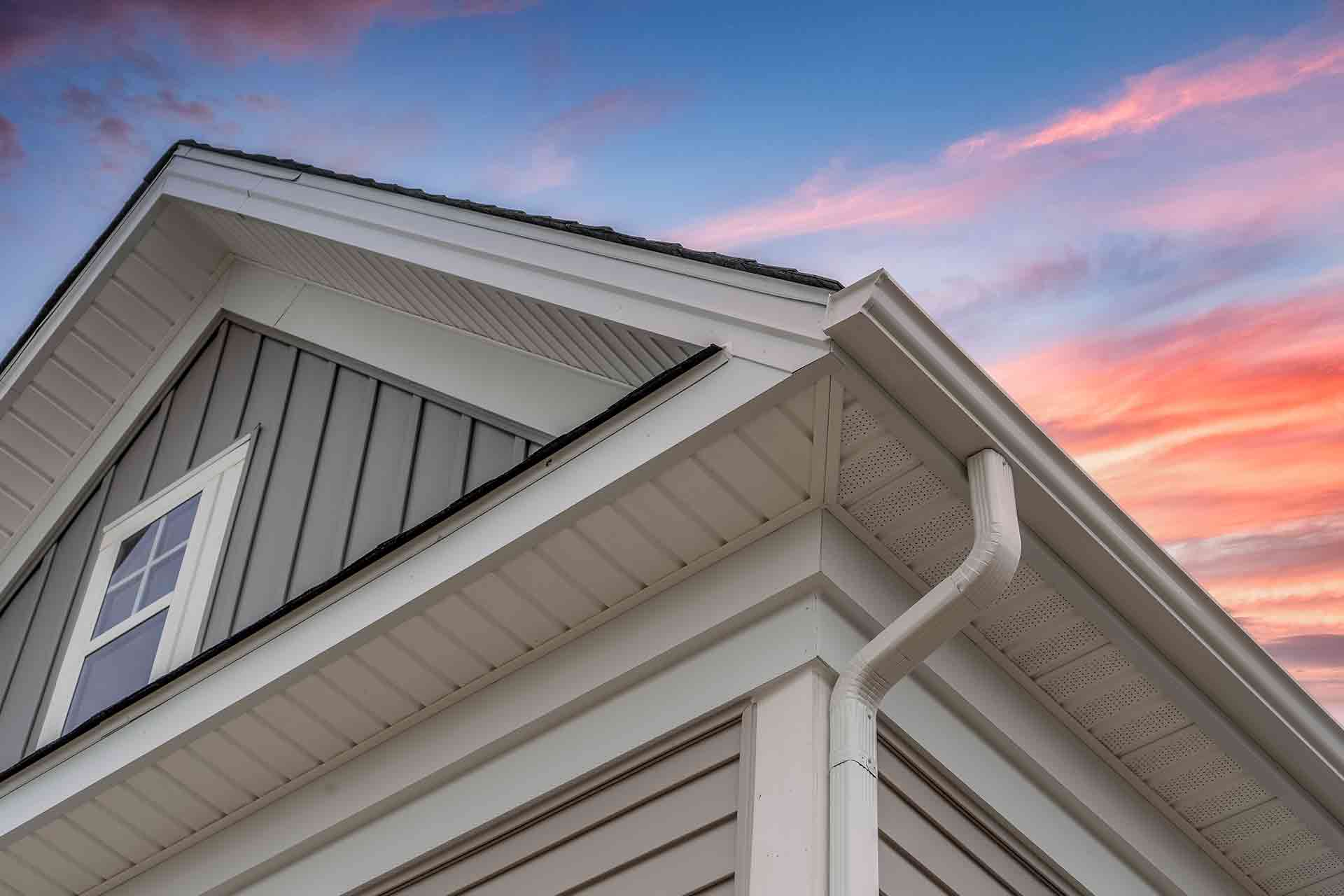 The exterior surface of your house or property presents a great opportunity to inject character and kerb appeal into your property, and improve its energy efficiency.
Hardie board siding, named after its creator James Hardie, is an ever-popular choice – and with good reason. It's durable, attractive and comes in a variety of textures and colours. But how much does cement board siding cost?
Cement board siding cost
| Cost provided item | Unit | Average UK cost |
| --- | --- | --- |
| Cement board siding | Per m2 | £30 |
| Cement board siding - including labour | Per m2 | £70 |
| Scaffolding | Per m2 | £20 |
| Cement boarding an exterior wall (materials and labour) | 110m2 | £7,700 |
Commonly manufactured in sheet form and used as cladding, the sizes of boards generally range between 2.4m – 3m in length and 0.9m – 1.2m in width.
The cost of Hardie board siding per m2 tends to be around £30.
When you factor in installation by a professional, the price rises to £70 per m2.
So, for an exterior wall that measures 110m2, you're looking at a total price of £7,700 for supply and install.
While this may seem like a big upfront investment, it's not one you will have to make again in your lifetime. The durability of fibre cement board siding makes it a smart choice for homeowners and a worthwhile investment on your property.
Key considerations for the cost of Hardie board installation
The typical fibre cement board siding cost ranges depending on a number of factors, namely the number of boards required.
To calculate the cost of cement board siding, you need to know the size of the exterior wall. If it is a large property which scales several floors, you will require more materials and specialist equipment to conduct the installation.
Further costs to consider include scaffolding at £20 per m2 and the need for several labourers all on a day rate.
FAQs
Does fibre cement siding increase home value?
If you are worried about how much fibre cement board siding costs, you will be pleased to find out that it does increase the value of your home.
Fibre cement board siding is stylish, energy-efficient and can be a total bills buster keeping your house warm throughout the winter.
How long does cement board siding last?
If you take good care of your cement board siding and refrain from staining or pressure washing it, the siding should last between 50 to 100 years.
Does cement board need to be waterproofed?
Cement board siding has some weather resistance, but it still needs to be waterproofed. A membrane must be installed beneath the siding to prevent moisture from building up and damaging your property.
Can I install cement board siding myself?
If you have experience with cement board siding, you should be able to project manage a cement board installation safely. If you have limited experience or understanding of home engineering, we recommended talking to a skilled tradesperson and getting a quote before taking any next steps.
Does cement board siding add value to your property?
Installing Hardie board siding does come at a cost. However, doing so is a surefire way to add value to the property and up the sale price. Adding fibre cement siding will enhance curb appeal and keep the energy costs low for the next owner.
See the tradespeople we've checked and recommend for your job