House cladding cost guide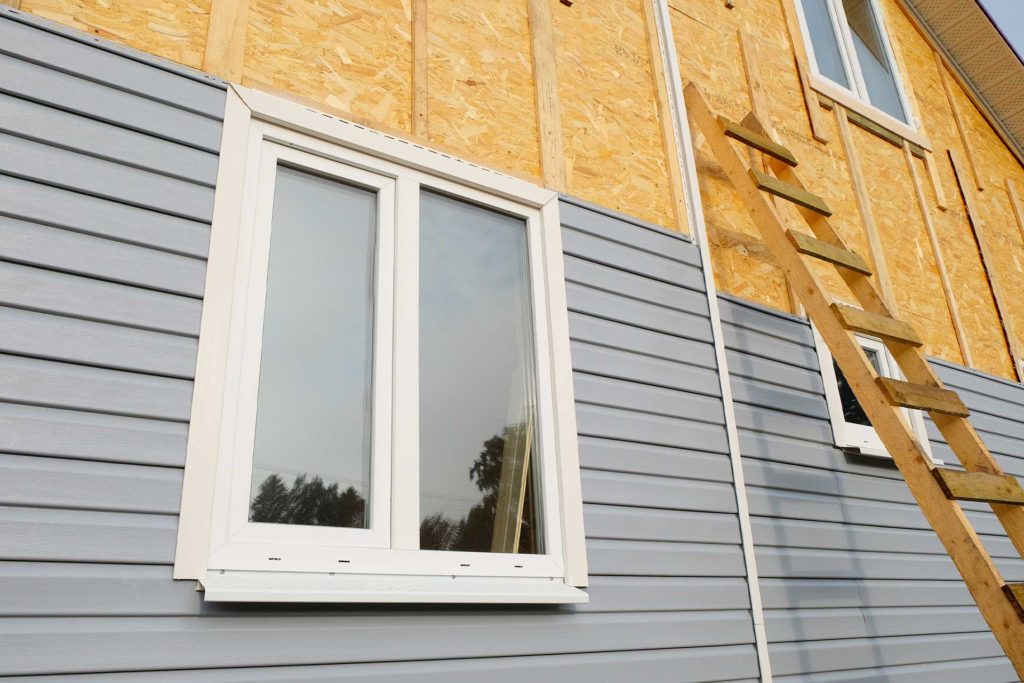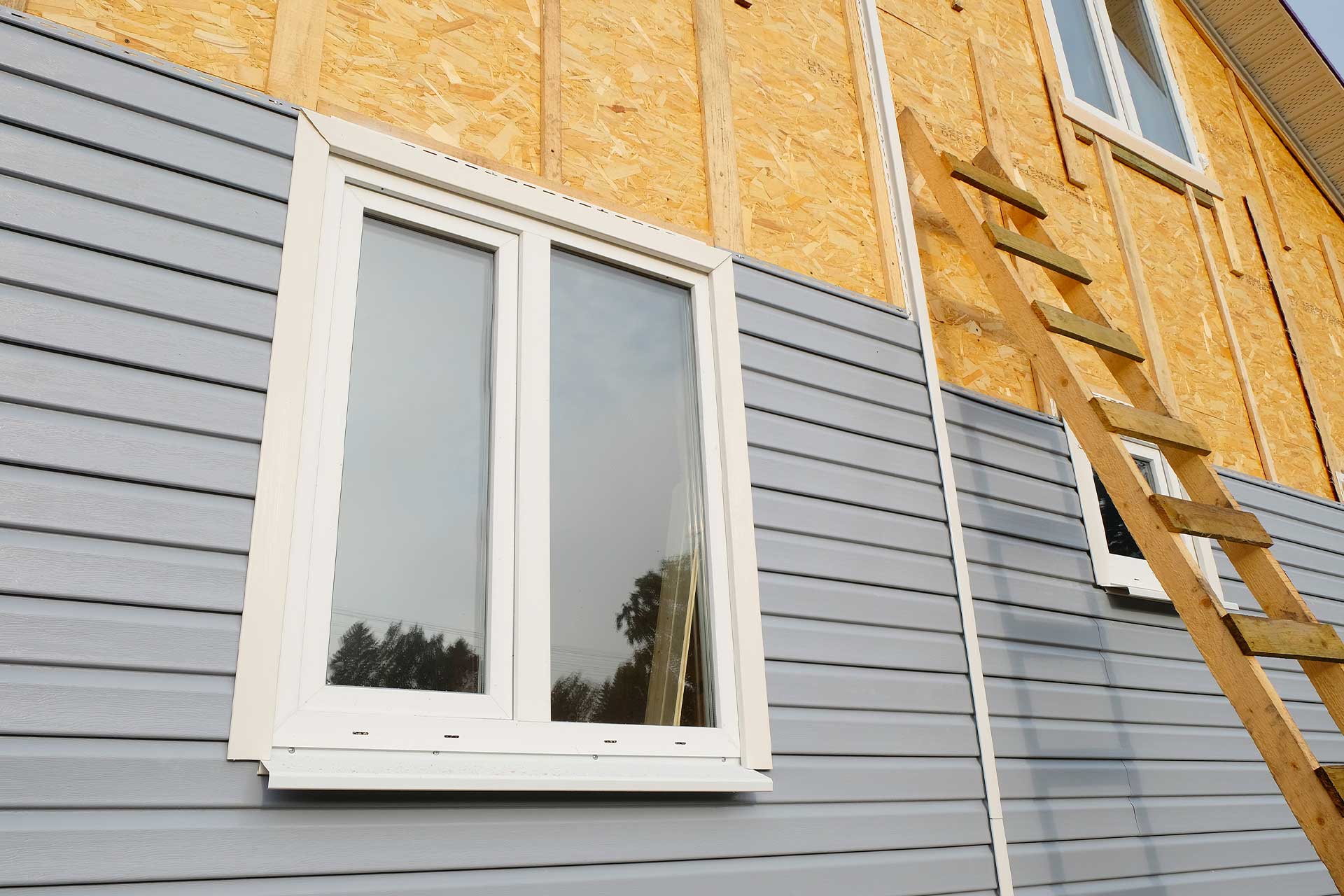 If you're looking to weatherproof your home or add an outer layer of insulation, you might want to install (or replace) cladding. In this house cladding cost guide, we'll talk you through the average costs for the different types of house cladding in the UK.
Not only can cladding improve the physical condition of your home and save you money on your energy bills, but it can also give it a fresh new look at a relatively low cost. Goodbye shabby chic, hello sleek and stylish home.
There are also a range of cladding materials to choose from, the most common being wood, aluminium and the lowest cost of them all, uPVC. Choose the option that suits your taste and enhance your home with an eye-catching facelift.
| Cladding material (per m2) | Range - Low | Range - High | Average cost |
| --- | --- | --- | --- |
| uPVC | - | - | £20 |
| Timber | £40 | £80 | £60 |
| Cedar | - | - | £40 |
| Aluminium | £50 | £100 | £75 |
| Zinc | - | - | £90 |
| Cedral | - | - | £32.50 |
| Rubber | £60 | £80 | £70 |
How much does house cladding cost?
The cost of house cladding in the UK ranges, depending on the material you choose. The cheapest option is nearly always uPVC cladding. The average uPVC cladding cost per square metre is around £20 per m², plus labour.
Another manmade alternative is cedral (a fibre cement cladding), and the average cedral cladding cost comes in at around £32.50 per m². If you're looking for timber, the average timber cladding cost per m² starts at around £20 per m².
Choosing a premium cladding will also affect the cost, as higher quality cladding options can cost between £60 per m² and £100 per m².
If you're a fan of zinc for your home, the average Zinc cladding cost per m² is around £90. Aluminium cladding is becoming increasingly popular and comes in at around £50 – £100 per m²
For wood cladding fans, if you want cedar the average cedar cladding cost is about £80 per m². The average Larch cladding cost per m² is around £40.
Another cladding material contender is rubber. Rubber cladding costs between £60 – £80 per m² and is considered an eco-friendly material. It can also look very slick and modern.
Average house cladding costs
For a small single-storey bungalow, house cladding will cost you between £2,100 – £4,200 – for materials and labour.
If you have a 2-bed house, you'll be looking at a house cladding cost of £3,500 – £5,500.
House cladding cost calculator
To calculate the cost of house cladding you'll need to start with the size of the area that needs to be covered in cladding. From there you need to work out the cost of materials to cover the area, and then on top of that, you'll have the labour cost of the cladding installation.
To work out a realistic budget for your house cladding project, we recommend speaking to local cladding experts for a breakdown of your options and the associated costs.
Cladding installation quotes
We always recommend obtaining at least three quotes from our trusted tradespeople. Our request a quote feature is perfect for getting quotes – you post details about the job you want doing and we'll send it out to local tradespeople in your area. Try it out!
Cladding installation cost
The average cladding installation cost is something in the region of £300 – £600 – based on a 2-day job to cover a single wall on an average gable roof house. The cost of your cladding installation will depend on the amount of cladding, the materials used, the complexity of the installation, and the experience of the individual tradesperson.
What is cladding?
Cladding is a layer of material that is added to the outside of a property to add protection from the elements. It is also used to provide a certain style look to the exterior of the building.
Available in a range of materials, both natural and manmade, cladding is commonly used as a weatherproofing measure. However, it also increases the property's insulation, provides fire resistance, and acts as a decoration design choice too.
In the USA, cladding is a very popular choice for house exteriors. Although it's not so common in the UK, it's certainly gaining popularity – mainly due to it being cost-effective.
Find cladding experts near you
Factors affecting the cost of a house cladding
The total cost of your house cladding will depend on a variety of factors, including:
Size and shape of the property
Type of cladding
Quality of cladding
Any prep work needed
Where you live
The bigger your property, the more the cladding will cost. It will also be more expensive if you have an unusually shaped or extended property that has a more complex structure.
Benefits of house cladding
There are a number of great reasons to choose house cladding for your home.
Added protection
One of the biggest benefits of cladding is the protection it provides your home. It strengthens the structure of your building and prevents it from being damaged by the elements. Cladding also protects against fungal growths and mould, sunlight, wind and rain.
Low maintenance
Whatever type of cladding you choose, it will require a lot less maintenance than painting the exterior of your home. Most can stay looking good with a regular wash, whilst some may need a little more care over time.
Insulation
Installing cladding will provide an extra layer of insulation to your property, which can help improve the energy efficiency of the building and reduce your energy bills.
Added style (and value)
For some homeowners, cladding adds character and charm to their home. It can transform a tired and dull house into a fresh, attractive property. And that can, in turn, improve the house value – so it's a win-win.
Additional house cladding costs
In addition to the material and labour costs, there are some additional costs that you might want to consider for your house cladding project.
Replacing or installing cladding is a good time to assess your guttering and drainage. If your drainpipe system needs fixing or replacing, it can make sense to do it at the same time as the cladding. A guttering kit to fit a single-storey property usually costs around £250.
Can I install house cladding myself?
Installing or replacing cladding is a complicated and intricate job, best left to the professionals. If you're an accomplished DIY enthusiast with an excellent eye for detail then you may want to give it a go yourself. However, we would recommend hiring an experienced cladding expert.
Useful house cladding checklist
Research the cladding options and choose the type and style that best suits your home.
Speak to local cladding experts for professional advice and accurate costs.
Find out if you need to do any prep work before cladding can be installed.
Always shop around for fair and competitive prices.
When hiring a tradesperson, always choose someone with cladding experience and a proven track record of great work – and check they have the right insurance to carry out the work.
Find cladding experts near you
Good jobs, guaranteed
Get covered when you book with Checkatrade.