Last updated on July 21st, 2022
Collapsed drain repair cost guide
Unfortunately, a collapsed drain is a pretty serious drainage issue. We look at the typical collapsed drain repair cost, and if the problem is fixable or if the drain needs replacing.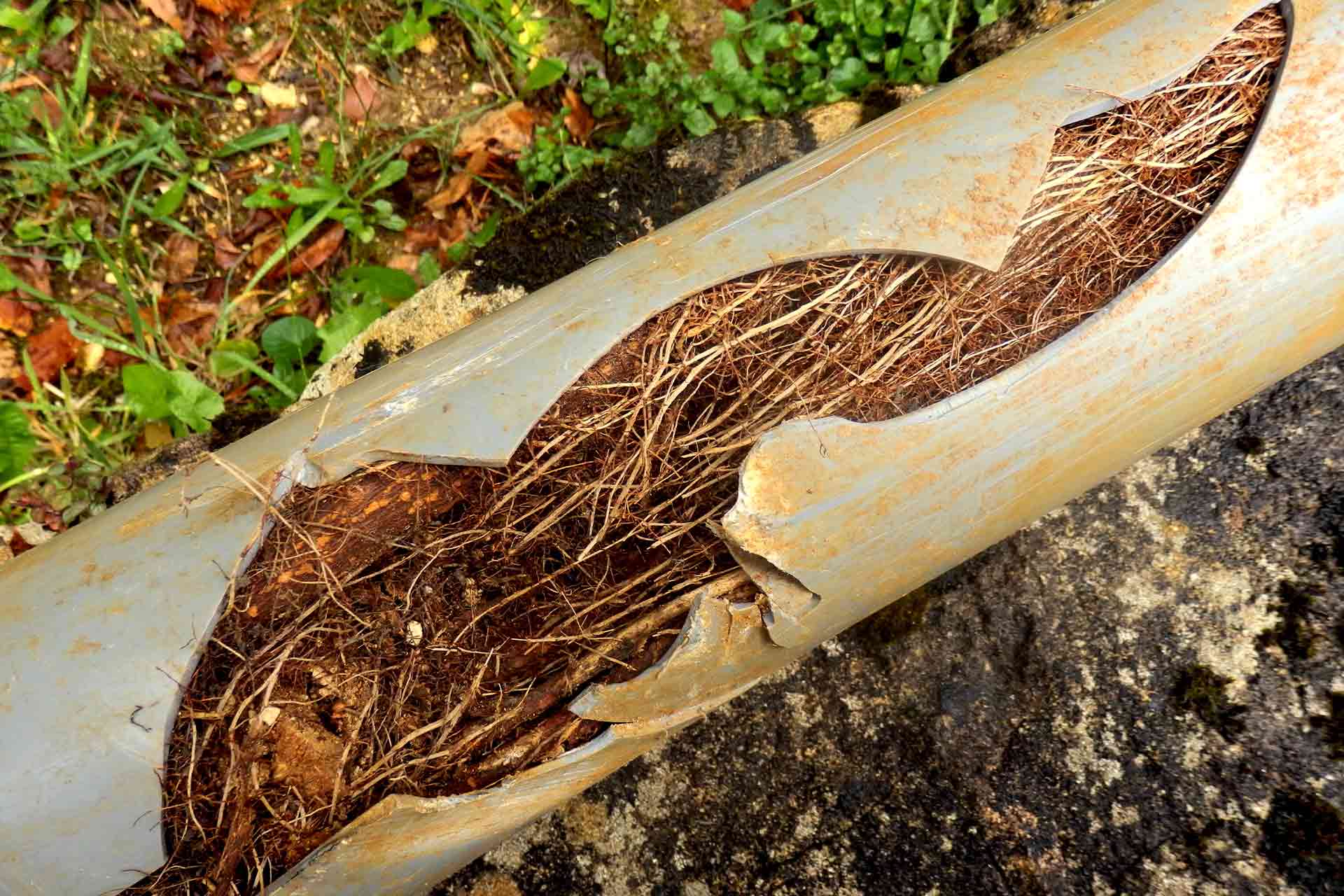 A collapsed drain is where the drainpipe is damaged so much that the drain collapses in on itself. This can happen as a result of freezing, tree root ingress or simply age-related wear and tear. In some cases, there can be a blockage which causes the pipe to lose water into the ground. This creates pressure on the drainage system and causes it to collapse.
It's crucial to get it fixed right away, or it could cause damp inside or outside the house. It could even cause damage to the building itself.
How do I identify a collapsed drain?
One of the main problems with collapsed drains is that you aren't always aware that anything's wrong. But you'll soon start to notice signs of a collapsed drain. Warning signs include sinking ground in the garden, a smell of sewage, slow running drains, damp and perhaps even damage to your home.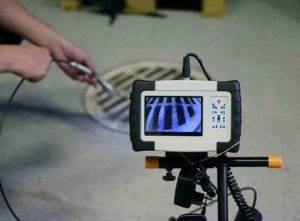 But to find out exactly which drain has been damaged, you'll need to get a CCTV drain survey. This is carried out by a drains specialist. The survey involves using special camera equipment to inspect your drains and pinpoint the site of the collapse.
A CCTV drain survey can cost on average £275. However, it's an expense that's difficult to avoid if you can't find the affected drain.
| Cost provided item | Low cost | High cost | Average UK cost |
| --- | --- | --- | --- |
| CCTV drain survey | £250 | £300 | £275 |
| Repair collapsed drain (per metre) | £80 | £120 | £100 |
| Replace collapsed drain (per metre) | £295 | £775 | £535 |
How much to repair a collapsed drain?
The total cost to fix your drain problem depends on whether the affected drainpipe can be repaired. If not, it will need to be replaced.
Once you add on the cost of the CCTV survey, you could be looking at a minimum cost (blockage at 1 metre) of £375 to repair a collapsed drain, and £810 to replace it.
Collapsed drain pipe repair cost
If your drain can be repaired, it can cost around £100 per metre for a drain specialist to swoop in and fix the problem. But if it's beyond saving, replacement pipework could cost you much more – around £535 per metre.
FAQs
Will collapsed drain repair be covered under my home insurance?
If your policy covers 'drainage damage' or accidental damage to external drains, repair work should be covered by your home insurance. But it can often depend on what caused the damage. For example, wear and tear might not count as accidental, compared to tree ingress or subsidence. If in doubt, speak to your insurer for clarification.
Can I repair a collapsed drain myself?
If the affected drain is easy to find and it's a minor issue, you might be able to fix it yourself. But otherwise, it's recommended to call in a drains specialist to identify the problem and repair or replace the drain.
Do I need any permission to repair drains?
If the affected drain is on your own land, you shouldn't need any permission. But if you might need permission if the drain extends onto someone else's land or onto public land. If you're unsure, seek advice from your local authority.
See the tradespeople we've checked and recommend for your job