Last updated on April 1st, 2022
Composite fencing cost
Composite fencing is becoming more and more popular due to its longevity and style. But how much does composite fencing cost?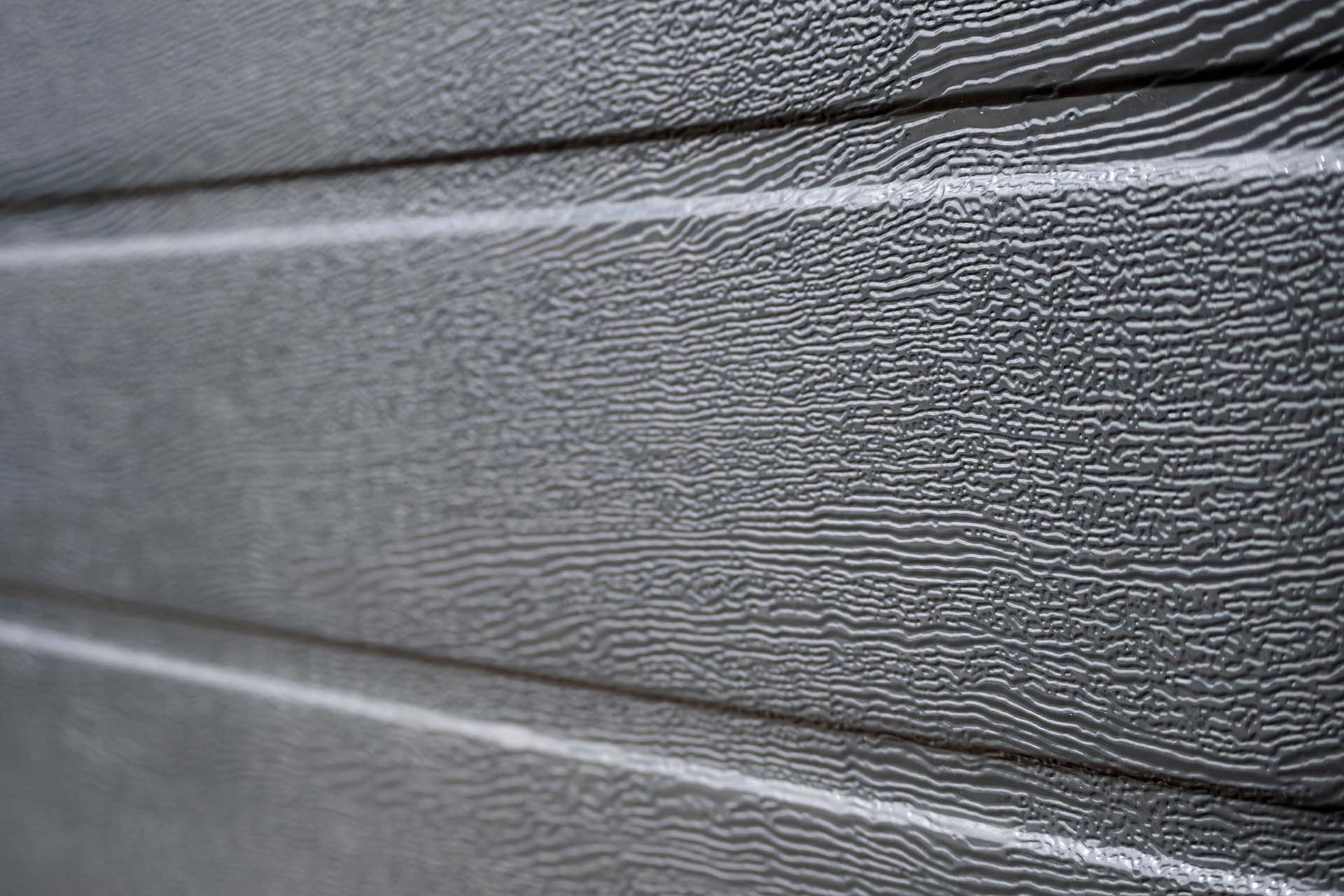 Composite fencing cost
| Cost provided item | Unit | Cost | Price per metre |
| --- | --- | --- | --- |
| Supply 21mm thick, slat panels (6ft x 6ft) | Per 6ft x 6ft panel | £120 | £67 |
| Finishing profile (top) | Per 6ft wide panel | £12 | £7 |
| Post (aluminium) and cap | Each | £35 | £20 |
| Post base | Each | £13 | £8 |
| Fencing installation including concreting post bases | | | £28 |
| Total cost to supply and install composite fencing | Per metre | | £130 |
When looking at composite fence prices, there are a number of items to price up, which can be seen in our table.
The cost of composite fence panels is normally around £120 per panel. This is for panels that are 21mm thick, 6ft wide x 6ft tall.
In addition to this, you will need to cost up:
A finishing profile (for the top of the panel – 6ft wide) – £12 each
A post and cap (we've quoted for an aluminium post) – £35 each
A post base – £13 each
Your installation costs will be separate; these can be found below.
Note: You can expect to pay more for composite fence panels that have a concave or convex top.
Composite fence installation cost
The cost of composite fence installation averages at £28 per metre. This includes concreting the post bases.
This figure excludes:
Significant groundworks, i.e. breaking out existing concrete or tarmac.
Concrete gravel board, as composite fences are not subject to rot like wooden fence panels.
The waste removal of any existing fence.
Installing gates.
It's also worth noting that labour may be charged at a minimum day rate. Therefore a smaller job, e.g. to supply and install three fence panels, may be charged at more than £130 per metre.
Tip: To save on installation costs, composite fence panels can be slotted into existing concrete posts and gravel boards. Contact your local composite fence installation specialist to discuss the requirements of your job.
See the tradespeople we've checked and recommend for your job
Factors affecting composite fence panels price
The number of panels – the more panels you need, the more it'll cost.
Height of new fence – as a rule of thumb, the higher the fence, the higher the cost.
The quality of the materials – this can vary from supplier to supplier.
The location of the fence. Hard to access? The installation will likely cost you more.
Waste removal of the old fence. Check whether this is included in the quote you receive from your installer.
Do you need a garden gate? This will be priced up as an additional item.
Comparing the cost of composite fencing against traditional timber fences, composite does come out slightly more expensive, however, there are cost-savings to be made over the lifetime of composite fencing. Firstly, they last longer than wooden fencing, and they do not need to be stained and treated.
Take a look at our fence panel installation cost guide to compare the two.
Benefits of composite fencing
They do not need to be maintained in the same way timber fencing does.
They are environmentally friendly, often made from recycled materials.
Aesthetically, composite panels look and feel very similar to wood.
They are incredibly strong and are likely to flex in strong winds rather than blow over.
They can be used with your existing posts, saving money on installation.
Fill in our request a quote form to get quotes from three fence installers near you.
FAQs
What is the average cost of a composite fence?
The average cost of composite fencing is £120 per panel. This translates as around £67 per metre. These costs are for materials only, not installation.
To supply and install composite fencing will normally cost around £130 per metre.
Are composite fences expensive?
Composite fences are more expensive than traditional timber fences. However, over the lifetime of the fencing, you are likely to save money. Composite fencing will last longer and does not require the same level of maintenance as wooden fencing.
Does composite fencing last?
Composite fencing can last up to 20 years or more – much longer than a timber fence. It's lightweight but strong and likely to flex in strong winds rather than blow over.
See the tradespeople we've checked and recommend for your job