Last updated on September 1st, 2022
Cost to build your own Santa's grotto
Want to go all out this Christmas for the kids (or you!)? We take a look at how much it would cost to build your own Santa's grotto.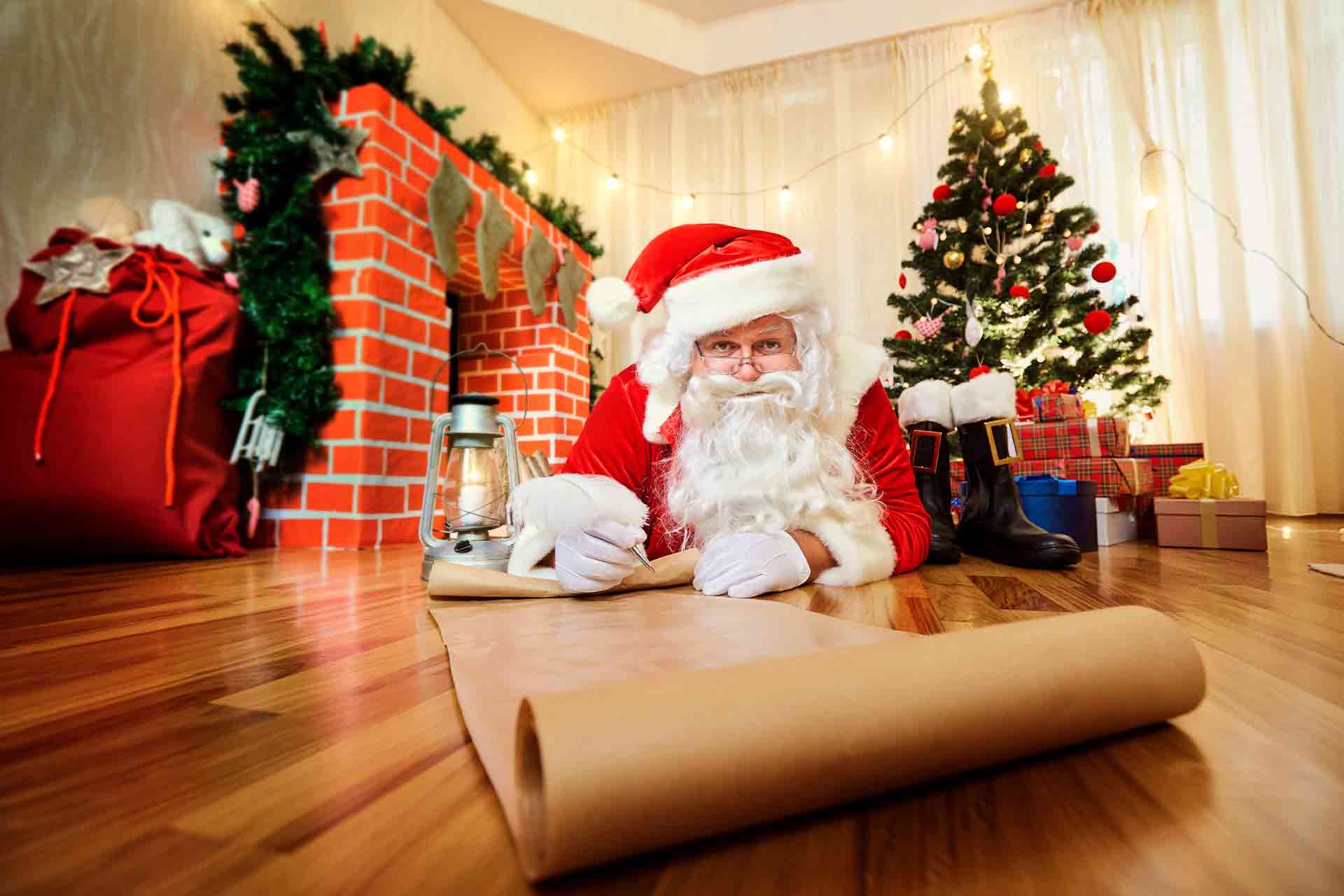 It's that time of year again. Soon, the mistletoe will be hung, the fairy lights will be strung and Santa's grottos will open their doors to welcome children hoping to meet the big man himself.
Why not avoid the ticket cost and really get into the festive spirit by bringing the grotto experience straight to your own door? Let's look at how much it costs to create your own Santa's grotto.
How much to build your own Santa's grotto?
| Cost provided item | Unit | Price range - Low | Price range - High | Average UK cost |
| --- | --- | --- | --- | --- |
| Cover the floor with white artificial grass | Per m2 | £35 | £55 | £45 |
| Snowmaker machine | Per machine | £150 | £650 | £400 |
| Electrical works | Per hour | £30 | £50 | £40 |
| Rig festive lights outdoors | Per install | £50 | £10,000 | £250 |
| Install a fireplace | Per fireplace | £200 | £4,000 | £1,000 |
| Get the room wallpapered | Per room | £325 | £575 | £450 |
| Buy a sleigh | Per sleigh | £700 | £4,000 | £1,500 |
| Install a postbox | Per postbox | £350 | £450 | £400 |
| Total cost | Per grotto | £1,840 | £19,780 | £4,085 |
There's a lot that goes into creating your very own Santa's grotto, and it's not a cheap project. That said, you can keep almost everything you buy and reuse it for many Christmases to come.
Adding every thing together, the average cost to build your own Santa's grotto is £4,085.
Where to start
First things first, you'll need to find a suitable space for your Santa's grotto. In an ideal world, this would be somewhere with electricity (or somewhere where you can easily install it) so that you can truly make an impact.
A shed, garage or workshop would be perfect. Or, to make life easier, you could even transform a room inside your house.
Make it winter
There's nothing like a bit of snow to bring out those North Pole feels.
You can get hold of white 'artificial grass' for around £45 per m2, which is a great way to achieve a frosty look for a lower price tag.
To cover a small 3m x 3m shed or room, you're looking at a total cost of around £405. Or for a larger 6m x 6m room, you'll spend in the region of £1,620.
If you really want to level up the snowy experience, you could even add a snow machine. This will add another £400 to your bill, but it will certainly add some impact.
Other wintery touches that won't set you back so much include inflatable snowmen and artificial trees covered in snow.
Make it cosy
We think Santa deserves a warm and cosy grotto to match his sunny personality. So, why not put up wallpaper featuring cosy prints like reindeer or fair isle knit patterns? Expect to pay around £450 to get the whole room wallpapered.
A fireplace is also a must. You're looking at around £200 for a fake wood fire effect electric heater or up to £4,000 for a full wood fire burner with relevant chimneys, extracts and sign-offs.
Make it sparkle
Of course, it wouldn't be Christmas without some magical lighting to suit. So, make sure to add fairy lights both indoors and outdoors. You can purchase outdoor lights for as little as £50 but if you're after a large, professional-looking installation you could spend as much as £10,000.
This may involve adding some additional electrical points. To take electricity to an integral garage, you'll be looking at hourly rate for an electrician of around £40.
Capture the magic of Christmas
Once you've got the basics installed, don't forget to use your imagination to truly make the space come alive. Here are just a few ideas:
Get a joiner to make you a sleigh to sit at the entrance.
Install a postbox for children to post their letters to Santa, at a cost of around £400.
Add finishing touches like reindeer footprints across the floor.
Create a 'good list' and 'naughty list' to display on the wall.
Wrap up some cardboard boxes to look like Christmas presents.
Put up some framed photos of Santa and Mrs Claus.
Hang up some stockings by the fireplace.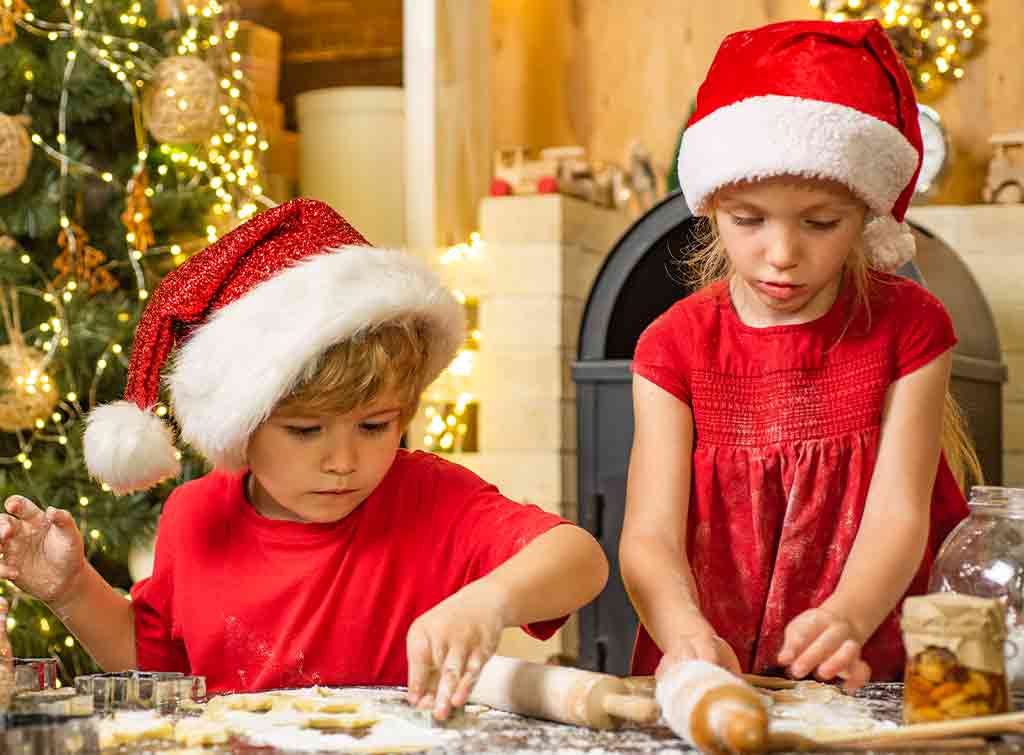 Santa's grotto building tips
Think about where you can store large items (like Santa's sleigh) for the rest of the year.
Electrical points outdoors, in garages and in sheds can be very useful all year round.
Check the measurements when buying products online (you'll want a full-sized sleigh and postbox, as opposed to toys).
Consider what you'll use the space for during the rest of the year (you may not want Christmassy wallpaper up all year round).
For a truly professional look, consider employing a Christmas decoration specialist.
See the tradespeople we've checked and recommend for your job