Last updated on October 28th, 2022
Cost of crazy paving
Looking to add a new path, patio or driveway? You may be considering crazy paving. Find out how much you'll need to budget.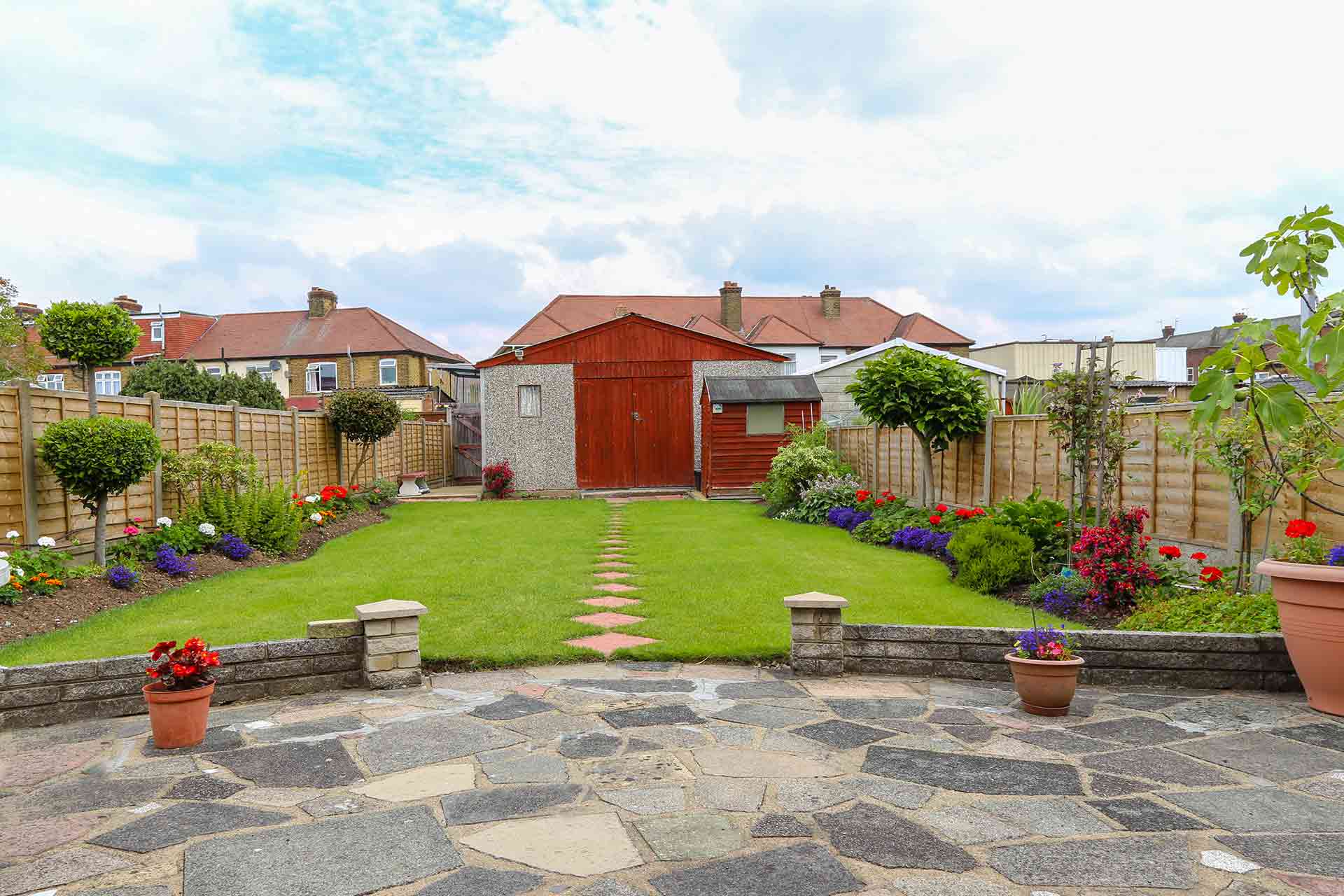 Why install crazy paving?
Adding some personality to your driveway, outdoor walkway or patio area can seem like an impossible task. However, crazy paving is a practical and stylish way of striking the ideal balance. With a huge range of colours, styles, sizes and types of finish, you can create a truly unique outdoor space.
How much does crazy paving cost?
| Crazy paving cost per square metre | Cost - low | Cost - high | Average cost |
| --- | --- | --- | --- |
| 4m² | £200 | | |
| 25m² | £1,250 | | |
| 80m² | £4,000 | | |
| 140m² | £10,000 | | |
| Material only - Crazy paving pavers only 10 -12m² | £240 | | |
| Crazy paving driveway project | £4,000 | £10,000 | £7,000 |
The cost of crazy paving does vary greatly depending on the materials and type of stone you choose and the size of the site you are planning to cover.
To help you find crazy paving prices, take a look at the breakdown of crazy paving costs in the table.
If you're unsure between crazy paving and block paving, take a look at our block paving cost guide.
Other factors that can affect the cost of crazy paving
There are several ways that the cost of crazy paving can be affected, for example:
Disposal of current ground covering, including old paving or concrete.
Size of the space you're considering covering with crazy paving.
Type of materials, the stone and mortar you choose will all have an impact on crazy paving prices.
Any other landscaping that is needed following the laying of the crazy paving.
See the tradespeople we've checked and recommend for your job
What are the most common crazy paving materials?
There is a huge variety of stone materials that can be used in crazy paving, but the most common are:
Slate
Natural stone pavers

What are the most common crazy paving colours?
There are three mains colours when used in crazy paving, these are:
Russet: colour mixture ranging from medium brown to dark grey.
Onyx: consistent charcoal grey.
Bisque: a colour mixture of light golden tones to lighter grey.
What does good crazy paving look like?
Good quality crazy paving has a minimal amount of mortar between the paving slabs, and there is as little jointing visible on the finished surface. This is because the mortar is the weakest point of the structure, so the less there is, the stronger and more durable the paved surface is.
Benefits of crazy paving
The benefits of crazy paving include:
Wide variety of colours
Multiple stone types
Versatile and completely individual
See the tradespeople we've checked and recommend for your job
FAQs
Do I need permission to lay crazy paving?
You don't normally need permission to lay a patio, but we would recommend that you check with your local authority if you are at all unsure.
How to repair a crazy paving driveway?
Repairs are not easy to do well, and it is worth investigating the underlying cause of cracks or damage first. In a crazy paving path or driveway, the damage is normally due to ground movement. It is recommended you fix the underlying cause of this movement before you consider doing a temporary fix (replacing mortar between stones).
Finding a professional
To find a reputable local tradesperson to help you use our free search feature.
See the tradespeople we've checked and recommend for your job