Last updated on October 28th, 2022
Block paving cost guide
Considering adding block paving to your home? Find out the average costs and the different options you have to choose from.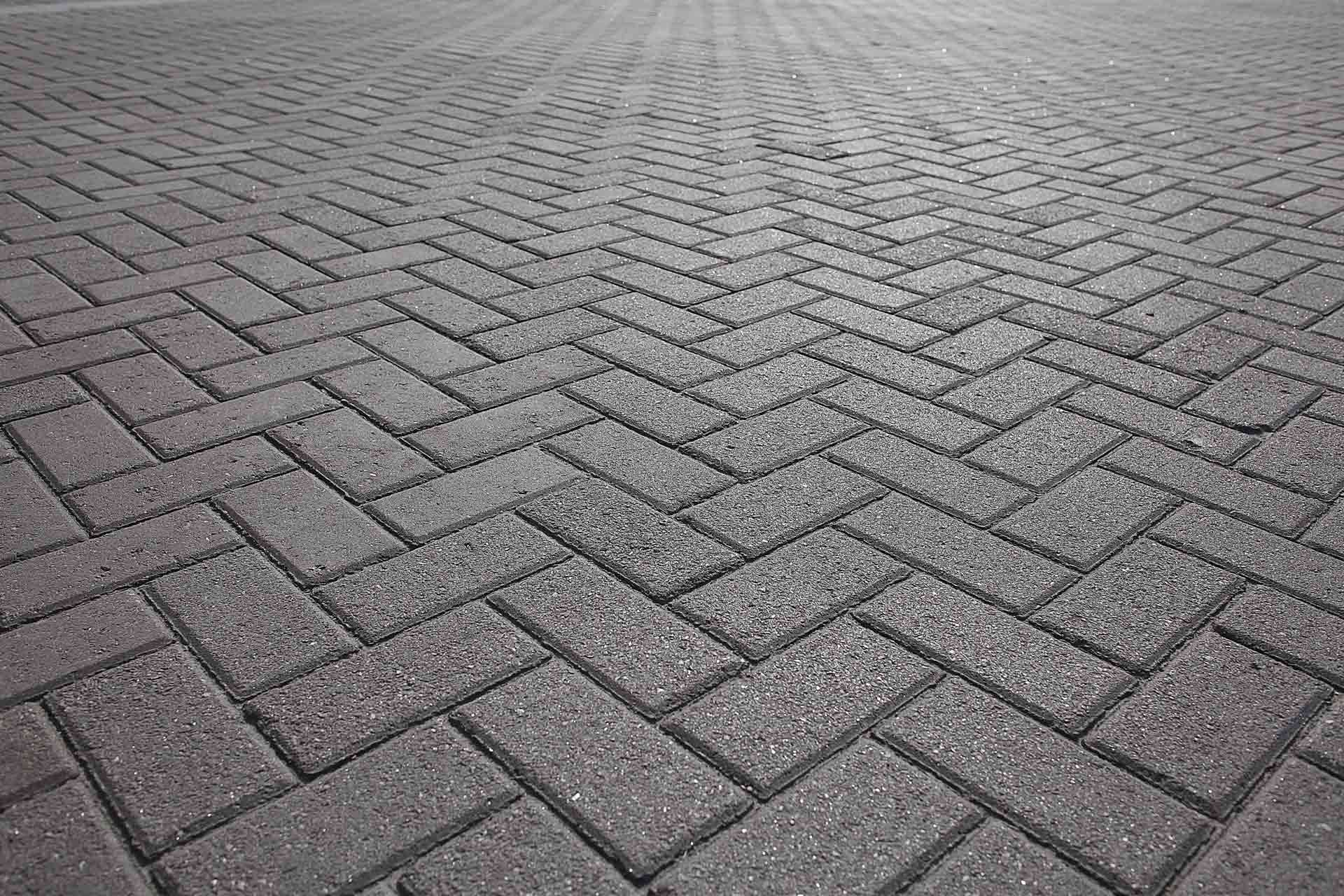 Why install block paving?
Block paving is versatile and stylish, and with a wide range of colours, patterns and finishes to choose from, you can create the aesthetic that's right for you.
Block paving can be used to transform your driveway, paths and patios, and choosing the same style of block paving throughout your outside space can create a seamless transition from front to back.
It's also very durable too.
How much does block paving cost?
Type of paving
Cost + VAT
(Range low - high)
Average cost
Block paving cost (50m²)
£4,500 - £6,500
£5,500
Block paving labour costs
£640 - £1,400
£1,020
Block paving cost per m²
£90 - £110
£100
Permeable block paving prices per m²
£60 - £90
£75
Block paving bricks prices per m²
£90 - £130
£110
Concrete block paving cost per m²
£20 - £60
£40
Cost to remove block paving (per m²)
£40 - £110
£75
The amount you need to save for block paving will depend on a range of factors, such as the area size and the materials used.
The average cost of block paving for a 50m² area (such as a driveway) is £5,500. This cost assumes a 50m² driveway with space for a lawn.
Please note: If you were to get rid of your lawn and have a full driveway in front of your house (more likely to be 80m² with that added area), you would be looking at a cost around the £10,000 – £12,000 mark.
Common block paving materials
As well as the commonly used concrete, there are a number of different materials to choose from. Each material has its own strengths and weaknesses, as well as variable costs. Below are the most commonly used block paving materials:
Concrete
Stone
Brick
Composite resin
Clay
See the tradespeople we've checked and recommend for your job
Benefits of block paving
It's easy to see why so many people choose to upgrade their properties with the addition of block paving. From practical to visual benefits, block paving is always a wise choice. The following are a few of the excellent advantages of using this paving:
There are a wide variety of colours, styles and patterns to choose from.
Block paving is sustainable.
You can expect a block paving driveway to last for 15 – 20 years, if it is well maintained, making this a durable option.
Very little maintenance is needed to keep block paving looking its best.
Stylish and eye-catching, block paving offers excellent aesthetics.

Factors affecting block paving costs
Let's now explore the factors that impact the cost of block paving further. This is particularly important for those on a tight budget, as the amount you pay can jump exponentially unless you're careful. Below are the most influential factors:
Size of the space: The larger the area of block paving you need, the higher the cost will be.
The complexity of the design: The more complex the design you choose, the greater the labour times, and therefore labour prices, will be.
The shape of the space: Simple square or rectangular spaces will be easier to fill than more complex shapes. The difficulty of installation will affect the cost of block paving.
Whether extra landscaping is needed: Once your new block paving has been installed, you may need to pay extra to landscape any green areas of your property. They may have been damaged by the block paving installation, or they may simply need to be upgraded to match your new patio or driveway.
Condition of the current space: If the current space where your block paving will go is in poor condition, it will need to be excavated and brought up to scratch at an extra cost.
Type of materials used: Every material, from concrete to clay, has a different price.
Quality of materials used: The better the quality of the materials used, the longer your block paving will last, but the higher the cost will be.
What additional costs are involved with block paving installation?
When calculating your block paving cost, it's important to consider whether any of the following extras are needed:
Weed membranes: To prevent weeds from growing through your new patio.
Disposing of old driveway: In order to create a stable foundation for your new driveway or patio, it's important to remove the old materials first. The average cost to remove an old block paving driveway is £75 per m².
Excavation: Most driveways or patios will need to be excavated to ensure a strong base for your block paving.
Sealing: This will protect your block paving and keep it looking its best year after year.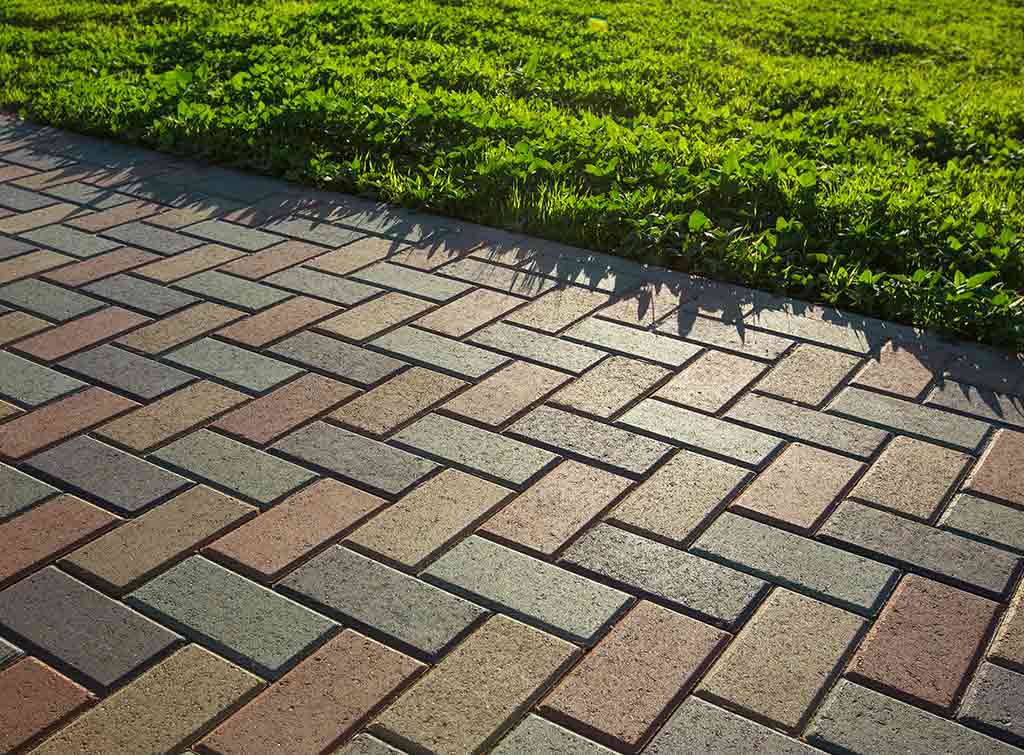 Block paving costs by job type
Block paving cost per m² (square metre)
Your tradesperson may quote you a price for block paving per square metre, rather than for the whole job. This can be useful if your new block paving will only cover a small area, as you will get exactly what you pay for. The average block paving cost per m² is £100.
Permeable block paving prices
Permeable blocks allow moisture to flow through them into the ground underneath. Choosing a permeable option means less risk of flooding during heavy rain. The average permeable block paving price is £75 per m2.
Block paving bricks prices
Block paving is usually made up of a number of bricks used to create different patterns and finishes. The average block paving bricks price is £110 per m².
Concrete block paving cost
Concrete is an excellent, popular choice for block paving as it is very hard-wearing and affordable. The average concrete block paving cost is £40 per m².
Block paving labour costs
Not only will you need to budget for the materials you choose for your block paving project, but you will also need to pay labour prices. The average block paving labour cost is £250 per day.
Can I install block paving myself?
The answer to this question will vary depending on your level of skill and training. It can be very difficult to achieve a professional finish with block paving, especially for those who have no experience. Furthermore, mixing materials like concrete can be tricky.
If you don't do a safe and high-quality job, you could end up with an unstable, sinking driveway. Mistakes can also be costly due to the price of materials and the potential need to hire a specialist anyway.
If you're adamant you want to install your own block paving, it's worth practising on a small area like a path before attempting to cover your whole driveway.
To achieve a long-lasting, flawless finish, we would recommend hiring a professional. To find a local, reputable tradesperson in your area and get a personalised block paving installation quote use our free search feature.
FAQs
What alternatives are there to block paving?
Before deciding on block paving, it's worth considering the following driveway or patio alternatives to see if they better fit your requirements:
Do building regulations affect block paving installation?
This question is a little tricky to answer. If the work you have done doesn't affect the entry to your property, you're unlikely to need planning permission. Also, if your driveway is small and you're using permeable block paving, you will probably not need planning permission.
To be safe, it's worth contacting your local authority to check this before proceeding with your block paving installation.
What tradespeople can help with my block paving project?
It's wise to consider hiring the following professionals to assist with your block paving job:
Labourers
Block paving specialists
General builders
Useful block paving checklist
Block paving is a versatile, stylish choice to enhance your driveway or patio.
The average cost of block paving will depend on the size of the space, the materials used and several other factors.
Concrete, stone, brick, clay and composite resin are all optional materials that can be used for block paving.
Don't forget to budget for weed membranes, old driveway removal and excavation.
It's not wise to attempt to lay block paving yourself unless you have training and experience in this area.
See the tradespeople we've checked and recommend for your job