Last updated on March 31st, 2022
Cost to drill a borehole in the UK
Find out the average borehole drilling cost in the UK, plus discover the additional costs to consider, abstraction permission and more.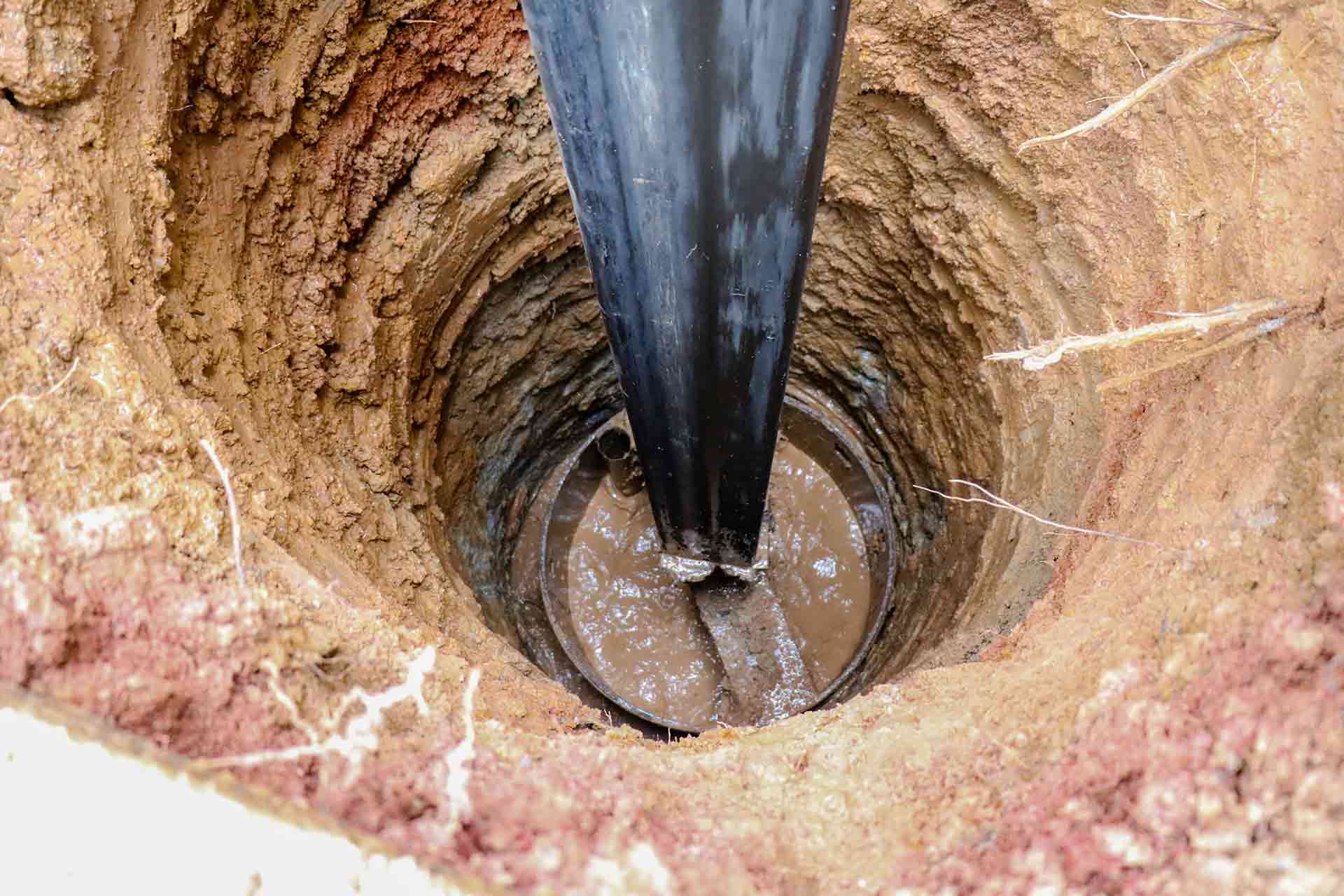 A professionally installed borehole is essentially a private water supply, enabling you to access water off the mains. The cost of installing your borehole depends very much on the geology of your area, the depth of hole needed, the width, and your usage needs.
In this guide, we'll cover a typical cost, as well as the factors that can affect the overall cost of your borehole, plus running expenses, payback time frame, water abstraction permission and top tips when getting a quote.
| Cost provided | Cost range - low | Cost range - high |
| --- | --- | --- |
| Cost of drilling a borehole, including lining, pump, chamber and pressure vessel | £10,000 | £15,000 |
| Cost of Hydrogeologist's survey | £220 | £1,000 |
How much does it cost to drill a borehole?
The deeper your water supply, the greater the cost of accessing it and then creating a safe borehole for long-term use. Water bore drilling cost per metre will vary, but assuming your water lies at the average UK borehole depth of 60m, you can expect to pay between £10,220 – £16,000 for a professional to install your borehole. This includes a Hydrogeologist's survey, the cost of drilling, a pump, chamber and pressure vessel.
The cost of drilling a water borehole on your property will rise depending on how far the water needs to travel from the source to where you need it. The further it needs to go, the more pipework and groundwork you'll require, plus you'll probably need a more powerful pump. Ultimately, the greatest cost is the drilling and creation of your borehole. This cost will depend on where you are in the UK, which is why it's a great idea to get a quote from a locally recommended tradesperson.
See the tradespeople we've checked and recommend for your job
Borehole cost factors to consider
If you're right at the start of your borehole project, it pays to understand all the costs involved, beyond simply drilling a hole. You'll need a geological survey, first of all, to determine the depth at which your water source is likely to lie. With this information, your recommended tradesperson can give you an indicative idea of the cost for the creation of a safe-to-use borehole. This will typically include:
Travel, equipment and set up
Drilling the borehole (depth and width will affect the cost)
Creating a chamber and lining it (the deeper it is, the more expensive it will be)
A pump
Water testing
Filtration requirements (depends on water quality, and is only known once water is tested)
Piping (covering the distance from borehole to usage point)
Top tips when getting a borehole quote
Get a survey from a recommended geological surveyor to get an accurate borehole depth
Always get a fixed price for the install, based on your specific needs and depth suggested by your survey
Make sure the tradesperson will reduce the cost if you hit water sooner
Get a clear cost per metre if they have to go deeper
FAQs
Do you need permission to drill a borehole?
You can use up to 20,000 litres of water from a borehole in the UK without the need for a licence, if you plan to use more than this, then an 'abstraction licence' is required from the Environment Agency.
Is a borehole worth it?
As you'd expect, finding out whether a borehole is worth it or not is very much dependent on your individual situation. Your local geology, water depth, site access and usage will all come into play when determining whether you'll save money in the long run by using a borehole over mains water. Depending on usage, payback on a professional installation by a tradesperson can be achieved in under 12 months – based on the equivalent cost of the mains water you would have used.
Are boreholes expensive?
Once installed by a recommended professional, a borehole doesn't cost much to run. You should factor in the cost of electricity to run the pump, which will vary depending on the rate you pay. And also the cost of replacing any filters in your system. You might also want to create a sink fund to cover any future costs, such as pump replacement (typically after 10 years) or extending the supply to other locations on your property. Factoring in all of this, typically annual running costs of a 60m well could be around £150 a year.
See the tradespeople we've checked and recommend for your job