Last updated on May 11th, 2022
Cost of dry cleaning curtains
Just like other fabrics around the home, curtains need to be cleaned regularly. But if your curtains are long and heavy, this can be easier said than done!

Getting your curtains dry cleaned is a great way to save time and effort. Not only that, but many types of curtains are 'dry clean only.' This includes interlined curtains, as well as curtains that are made from velvet, velour, silk, wool, brocade, tapestry or chenille.

So, what exactly is the cost of dry cleaning curtains? In this guide, we'll uncover how often your curtains should be dry cleaned and how much you can expect to pay.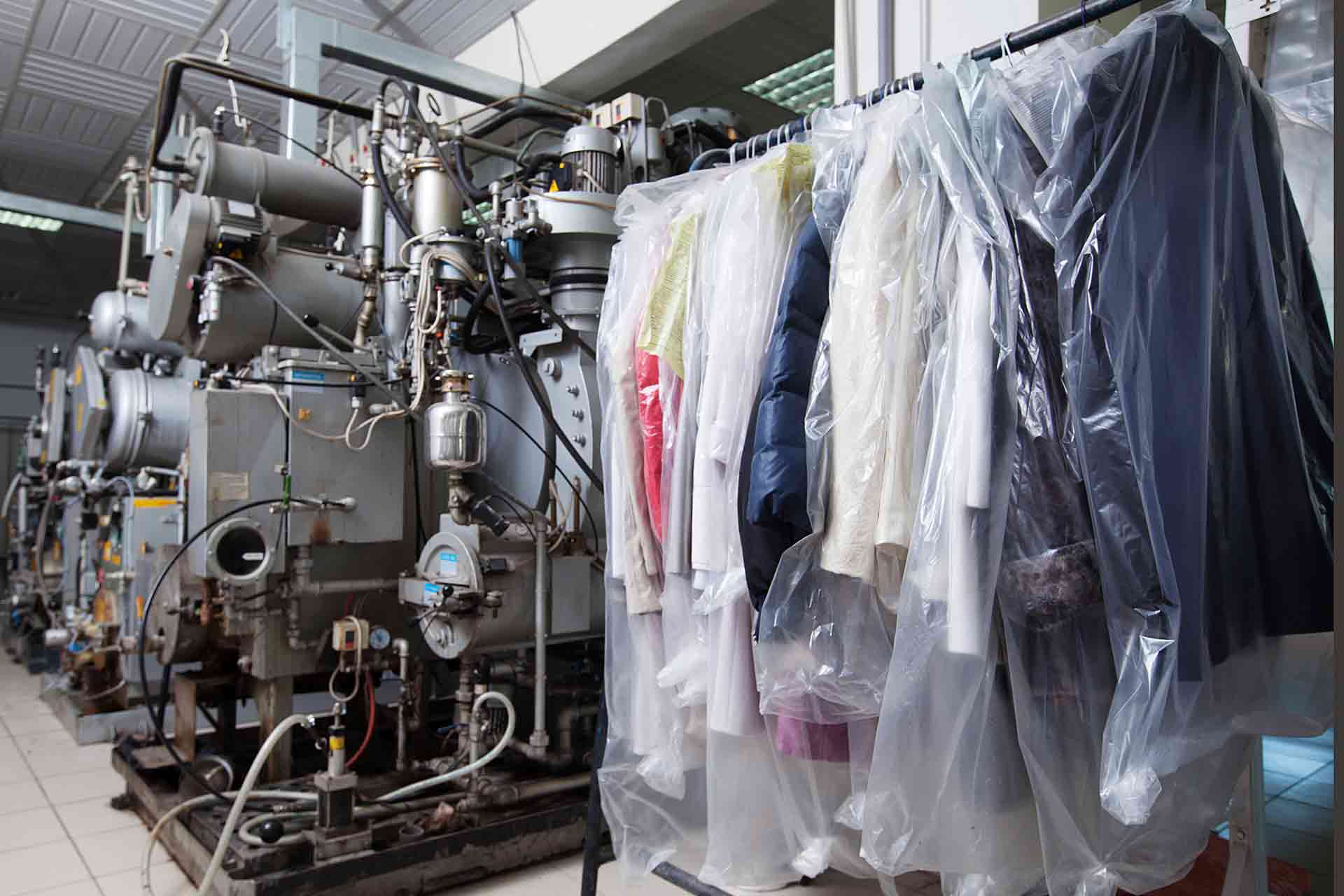 How much does dry cleaning curtains cost?
| Item | Unit | Cost (lower range) | Cost (higher range) | Average cost |
| --- | --- | --- | --- | --- |
| Unlined | Per m2 | £3.70 | £6 | £4.85 |
| Lined | Per m2 | £4.25 | £7 | £5.60 |
| Heavy lined | Per m2 | £4.75 | £8 | £6.40 |
| Net curtains | Per m2 | £3.95 | £5.53 | £4.74 |
| Standard lined | Per kg | £10 | £14 | £12 |
| Interlined | Per kg | £12.50 | £16.50 | £14.50 |
| Blackout lined | Per kg | £14 | £18 | £16 |
| Shower curtain | Per kg | £9.90 | £13.86 | £11.88 |
Dry cleaners vary a lot in quality and price, especially when it comes to curtains. Just some of the factors that can influence the cost of dry cleaning your curtains are:
Whether they're lined or unlined
What fabric they're made from
How heavy they are
How long they are
The quality of the dry cleaner
While some dry cleaners will charge you based on how much your curtains weigh, others calculate their prices based on the square meterage. That said, nearly all dry cleaners will take into account whether or not your curtains are lined.
The average cost of dry cleaning curtains
If you're looking to dry clean unlined curtains, you'll be looking at an average cost of £4.85 per square metre. However, this price will increase if your curtains are lined.
Cost of dry cleaning lined curtains
If your curtains are lined, you're likely to pay around £5.60 per square metre or £12 per kilogram as a base price. This cost will usually increase if your curtains have heavier lining or if they're interlined.
At the top end of the scale, you're looking at an average price of £16 per kilogram for blackout lined curtains.
See the tradespeople we've checked and recommend for your job
How often should curtains be dry cleaned?
Like most home furnishings, curtains require regular maintenance in order to keep them in good condition. It's generally recommended that you clean your curtains every two to three years.
However, depending on your circumstances, you may need to clean your curtains more regularly.
Hypoallergenic families: Families who suffer certain allergies should consider cleaning their curtains every three to six months.
Dusty areas: If you live in a dusty area, you should consider cleaning your curtains every six to 12 months.
Seaside location: Those who live near the sea should look at cleaning their curtains every six to 12 months.
Fireplaces: Curtains in homes that have open fires or wood burners need cleaning roughly every 12 months.
Dry cleaning curtains cost key takeaways
Some dry cleaners calculate the cost of cleaning curtains per kilogram, while others work on a per metre basis.
The price to dry cleaning curtains increases if your curtains are lined.
Not all curtains have to be dry cleaned, although it does save time and effort.
Most curtains only need to be dry cleaned every two to three years.
See the tradespeople we've checked and recommend for your job