Last updated on September 19th, 2023
How much does it cost to move house?
From packing boxes to shifting furniture, moving house can be backbreaking work without the right help. When the day finally comes, knowing the full cost of moving house in advance will help you avoid any surprises.
Hiring Advice
Practical measures for preventing scams and choosing reputable trades
When it comes to professional removal services, prices range depending on a number of factors, and it's not always clear how much to put aside for the work. We've put together the following guide to house removal costs to help you budget ahead of the big day.
When you call upon the help of a professional removal company, they can make quick work of the job and ensure a smooth transit, allowing you to relax and look forward to your new home.
Please note: The costs in this guide do not factor in fluctuations in fuel costs, which could greatly increase the price you pay at the time of your move. 
We spoke to Checkatrade member, Wilkinson's Removals & Storage for their professional advice in this piece.
House removal costs
As a ballpark cost, expect to pay £50 - £80 per hour for two removal professionals and a van.
Packing up is an exciting prospect, but it's also a huge task if you're moving house for the first time in a while. Leave it until the last minute, and you'll soon discover the reality about how much 'stuff' you really own.
While professional house removal costs may add to the price of relocating, it can save considerable time and effort, making for a smooth move every step of the way. The average cost of removal will ultimately depend on how far there is to travel and how much additional help you need with packing.
| Removal service | Typical hourly rate | Average cost of moving house |
| --- | --- | --- |
| Removal (team of 2 + a van) | £50 - £80 | £500 - £700 |
| Packing services | £35 | £400 |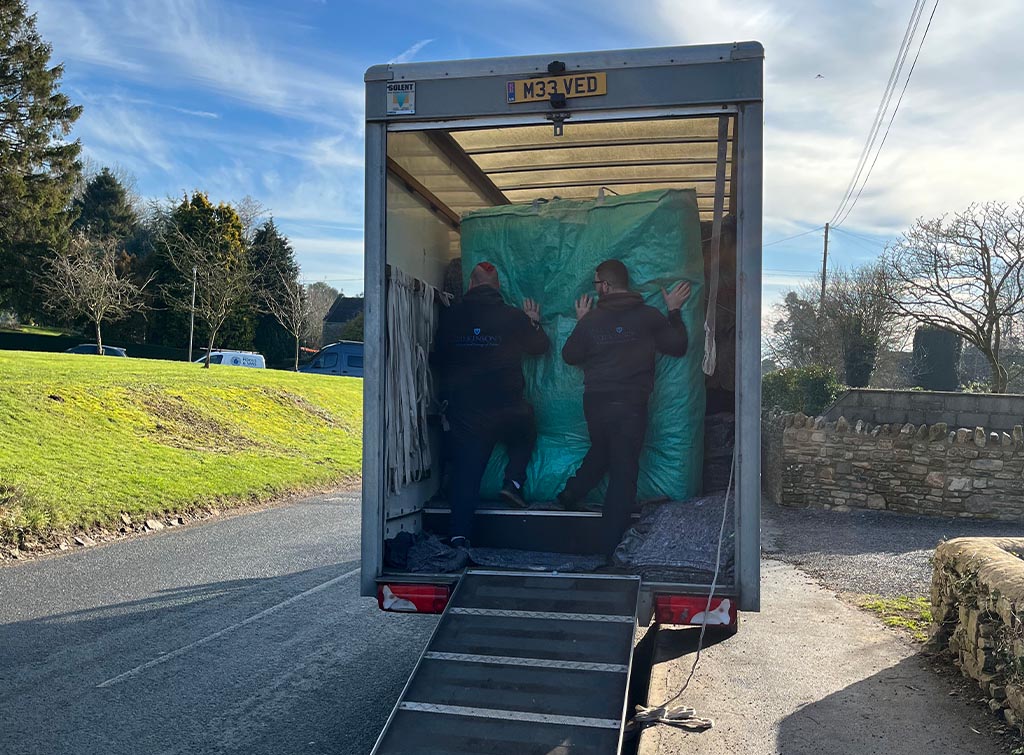 How much do house move companies cost?
Removal companies don't charge by the weight of your furniture – instead, they will provide a quote based on the scope of the job – i.e. how much needs moving, whether packing is needed and the location of both your old and new home. They may charge on an hourly rate basis if the move is very small, but will first take into account factors such as access issues, what floor you are on and the distance of your move.
Local and long-distance removals costs will differ depending on the location, move size, vehicles required and if an overnight stop is required for the removal team.
So how much does a removal company cost? For local moves, removal companies may charge an average of £50 - £80 per hour for two removal professionals and a van for a small move like a one or two bedroom flat. For larger properties, a fixed price will usually be quoted, and additional services are usually given, like late key/cancellation waivers and insurance upgrades. You should expect the mover to come and visit your home to give a thorough survey and follow up with a written quotation.
Keep in mind that removal companies will often have a 2-hour minimum charge for a man and van type removal service.
Long-distance house removal costs tend to be a fixed price. Because there are so many factors, it is best to get a quote to plan for your move.
| Size of property | Average cost of removal | Packing costs | Average total cost |
| --- | --- | --- | --- |
| 1 Bedroom house | £450 | £250 | £750 |
| 2 Bedroom house | £600 | £325 | £925 |
| 3 Bedroom house | £900 | £400 | £1,300 |
| 4 Bedroom house | £1,200 | £600 | £1,800 |
What is the average cost of house removals?
For a local small move where both properties are within around 50 miles, you can expect a price of around £400 - £500.
Long distance removal costs
For longer-distance moves, add around £35 per hour and £1.50 per mile to get a ballpark price.
If you are relocating to another part of the UK, the average cost will fall around £1,025. 
Packing costs
Packing can make for tiring work – for an extra pair of hands to help with the job, we recommend budgeting around £200. This will account for the typical rate of around £50 per hour per packer for 4 hours. 
Keep in mind that the required packing materials (i.e. bubble wrap) may not always be included in this rate.
Factors affecting the cost of moving house
The total cost of moving house will be determined by the following key factors:
Location
If it's local or long-distance removals
Amount of furniture/boxes to move (scope of work)
How many people are needed to help (moving heavy furniture will require a team of at least two)
How many rooms in the property
It's difficult to estimate exactly how many hours will be required for the removal until you get underway. For that reason, we recommend booking your mover for the day at an agreed price or budgeting for more time rather than less when sourcing a quote. Unexpected issues could easily cause hurdles in the process, and it may be the case that you need more movers to handle larger furniture.
Each additional team member will cost extra, so try to consider in advance how many professionals you will need – that way, you can put together an accurate budget before hiring a team.
Getting in a reputable company to survey your move and quote will save you the hassle of working all of this out, then, you can compare companies and quotes and choose the one that suits your needs, and can handle the job most effectively.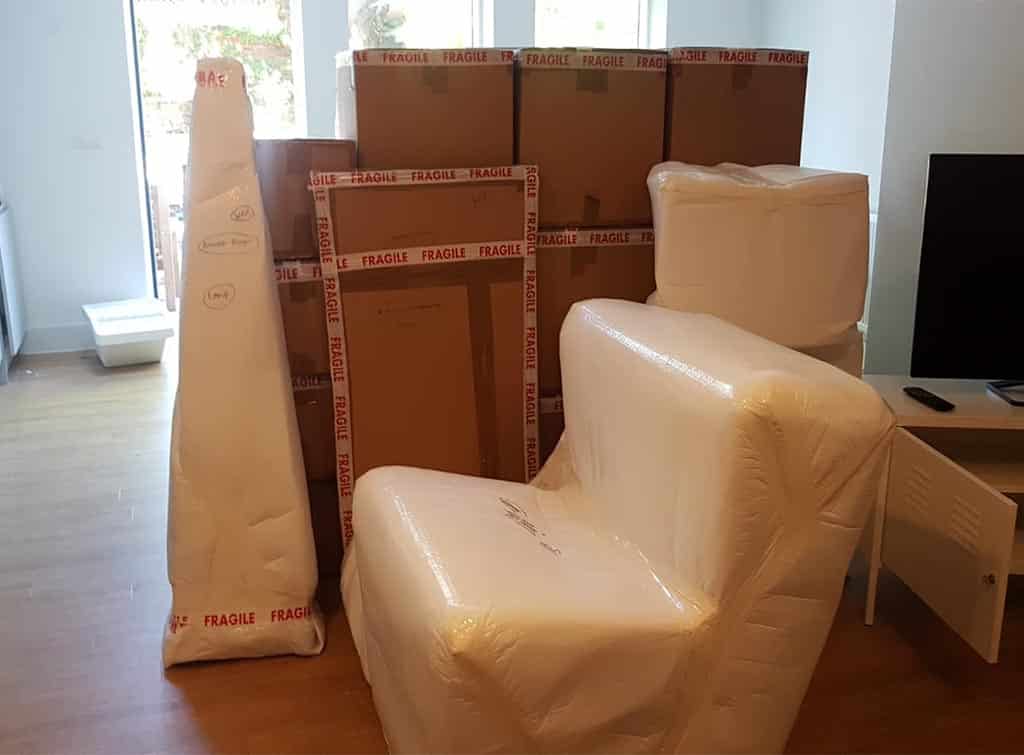 Cost of moving house calculator
To calculate the cost of moving house, the biggest factor to consider is the size of your current home and how many belongings you'll have. One of the other key factors is whether the removal company will be packing your possessions, or simply moving them.
Packing is charged as an extra cost, so it's cheaper to pack yourself – but many homeowners choose to save themselves the stress and effort by paying their removal company for a packing service.
As a rough guide, here are the costs you can expect to pay for moving house in the UK (prices include packing and removals):
1-bedroom house –  £750
2-bedroom house –  £925
3-bedroom house –  £1,300
4-bedroom house –  £1,800
One other element that can impact the price you pay for removals is seasonality. At times of the year when removal companies are in high demand, they charge more. Summer tends to be the busiest time, with August generally being the most popular time for removal companies.
If you want to keep the cost of moving house down, consider moving during the quieter months – if that's something you can control, of course.
Can I move house myself?
If you opt for the DIY approach when moving, prepare to put aside at least a couple of days for the job and make sure to ask for help from a family member, friend or neighbour. This will increase the amount of time required, however, will reduce the total cost of moving house.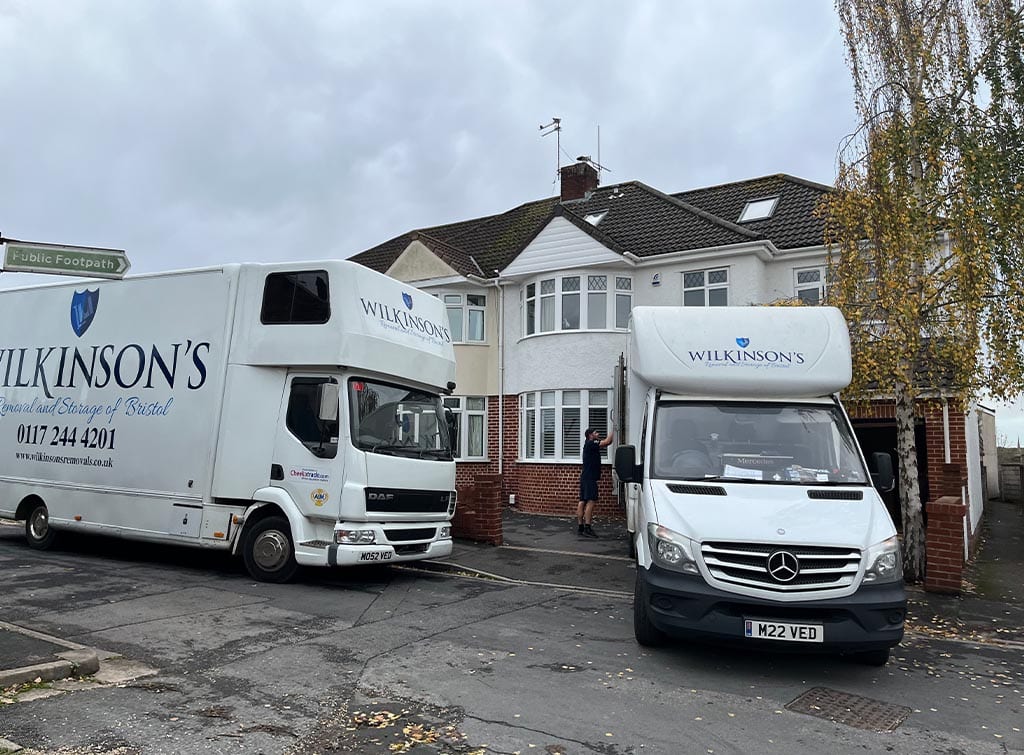 Moving house quotes
While DIY removals will save costs, we recommend hiring a team of professionals to save yourself the time and potential harm that can be caused when handling big-ticket items. To get an estimation for the cost of moving house, we always recommend obtaining at least three quotes from our trusted tradespeople.
To find reliable removal companies near you, you can use our request a quote feature, which is perfect for getting quotes. It's super easy to use, too: you post details about the house move you're planning, and we'll send it out to local removal specialists in your area. Try it out – it's quick and easy!
Some of our top tips when getting quotes:
Always ask for a detailed breakdown of charges, including any additional costs you could incur
Check their reviews and ratings from previous customers to make sure they're efficient and reliable
If in doubt, ask questions about your house move to confirm they can provide the level of service you need
See the tradespeople we've checked and recommend for your job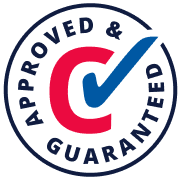 The Checkatrade guarantee
When you contact a trade through Checkatrade, our guarantee could cover you for up to 12 months. You can claim up to £1,000. Exclusions and T&Cs apply.