Last updated on March 31st, 2022
What is the cost to lay 1,000 bricks in 2022?
Bricks are the holy grail for building projects, whether it's for a garden wall or an extension. We've put together the average bricklayer costs.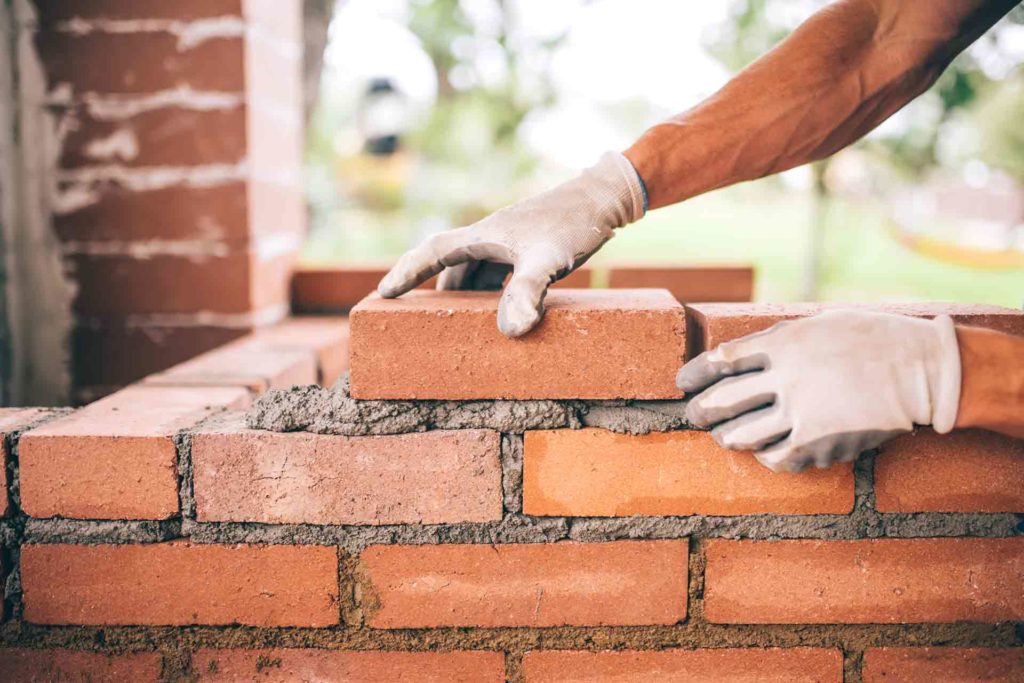 In this article, we'll cover:
To help you budget for the job, we've put together the following guide to the average UK costs. After familiarising yourself with average costs, use our handy search tool to connect with bricklayers in your area.
How much do bricklayers charge per 1,000 bricks?
| Type of brick | Unit (private customers) | Average cost |
| --- | --- | --- |
| Common machine-made brick | Per 1000 | £600 - £800 |
| Handmade brick | Per 1000 | £900 - £1,200 |
| Clay facing brick | Per 1000 | £700 - £900 |
| Engineering brick (Class A or B) | Per 1000 | £500 - £700 |
Bricklayer rates will vary depending on location, with prices in London typically skewing higher. They will either quote their day rate or provide a set price for a certain amount – typically per 1,000 bricks or 10-12 m².
Costs range from £500 - £700 per 1,000 bricks at the cheaper end of the spectrum to £900 - £1,200 per 1,000 handmade bricks.
How much do bricklayers charge per day?
In good working conditions with no accessibility issues (i.e. the need for scaffolding), the average bricklayer will lay 500 bricks per day. If working on a day rate, most bricklayers will charge between £150 - £200 per day.
Find bricklayers your neighbours recommend
Factors affecting the cost of bricks
Type of brick
Got a preference on brick type? The type you choose will inevitably impact your overall cost, so it's important to plan the appropriate budget for the job.
Common bricks
Common bricks are the cheapest, starting at around £600/1,000. However, keep in mind that these types of bricks aren't generally suited for weight-bearing courses.
Engineering bricks
If you require bricks to build foundations, you'll need engineering bricks as these are designed to withstand weather damage. Engineering bricks (Class A or B) will cost from around £500/1,000 bricks.
Facing bricks
Depending on the project, you may also require facing bricks to enhance the visual appeal of the building. These can come in a range of colours, textures and materials – factors that will inevitably determine the price tag. Facing bricks can cost in the range of £700/1,000 to £900/1,000. High quality, glazed bricks are generally the most expensive – if you have the budget, however, they can add a glowing finish to complete your aesthetic.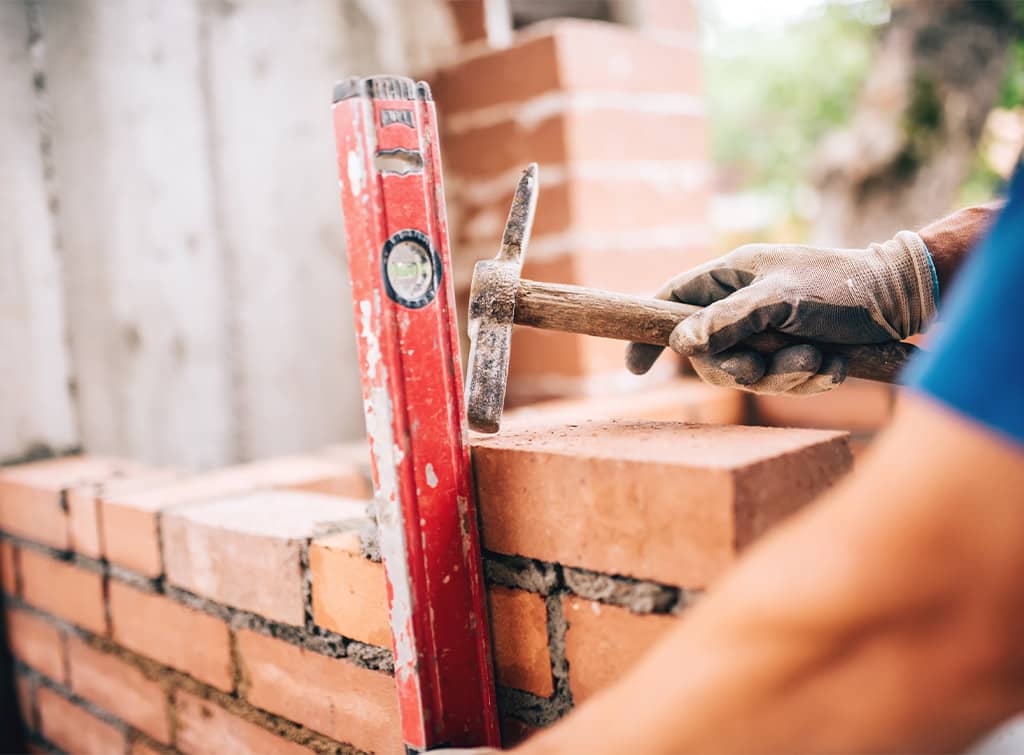 Manufacturing process
How bricks are produced will play a key role in their total cost. For example, handmade bricks are highly sought after for their visual appeal; they can be crafted to match bricks of a specific period and have a unique appearance.
However, since the manufacturing process requires a specialist craftsman to prepare each brick individually, the cost of bricks per 1,000 will be considerably more expensive than those that are mass-produced to the same specification in a factory.
Machine-made bricks usually cost in the region of £600 - £800/1,000.
Supply and demand
In many cases, bricklaying rates per 1,000 will be determined by supply and demand. Since the UK has been experiencing a brick shortage, the cost of bricks has seen a recent increase due to the limited supply.
Bricklaying cost checklist
The average cost per 1,000 bricks is £800.
Factors such as type of brick, location, supply and demand, and manufacturing process will influence the cost.
Bricklayers charge an average day rate of £400 for a team of two.
Always make sure to provide specifics to a tradesperson when seeking a quote to avoid incurring additional fees.
Ready to source a quote? Use our handy search tool below to find professionals in your local area.
Find bricklayers your neighbours recommend
Good jobs, guaranteed
Get covered when you book with Checkatrade.