Last updated on March 31st, 2022
The cost of building a lake
Want to build a private lake to swim or fish in? Check out this handy guide that looks at the average costs to build your own lake.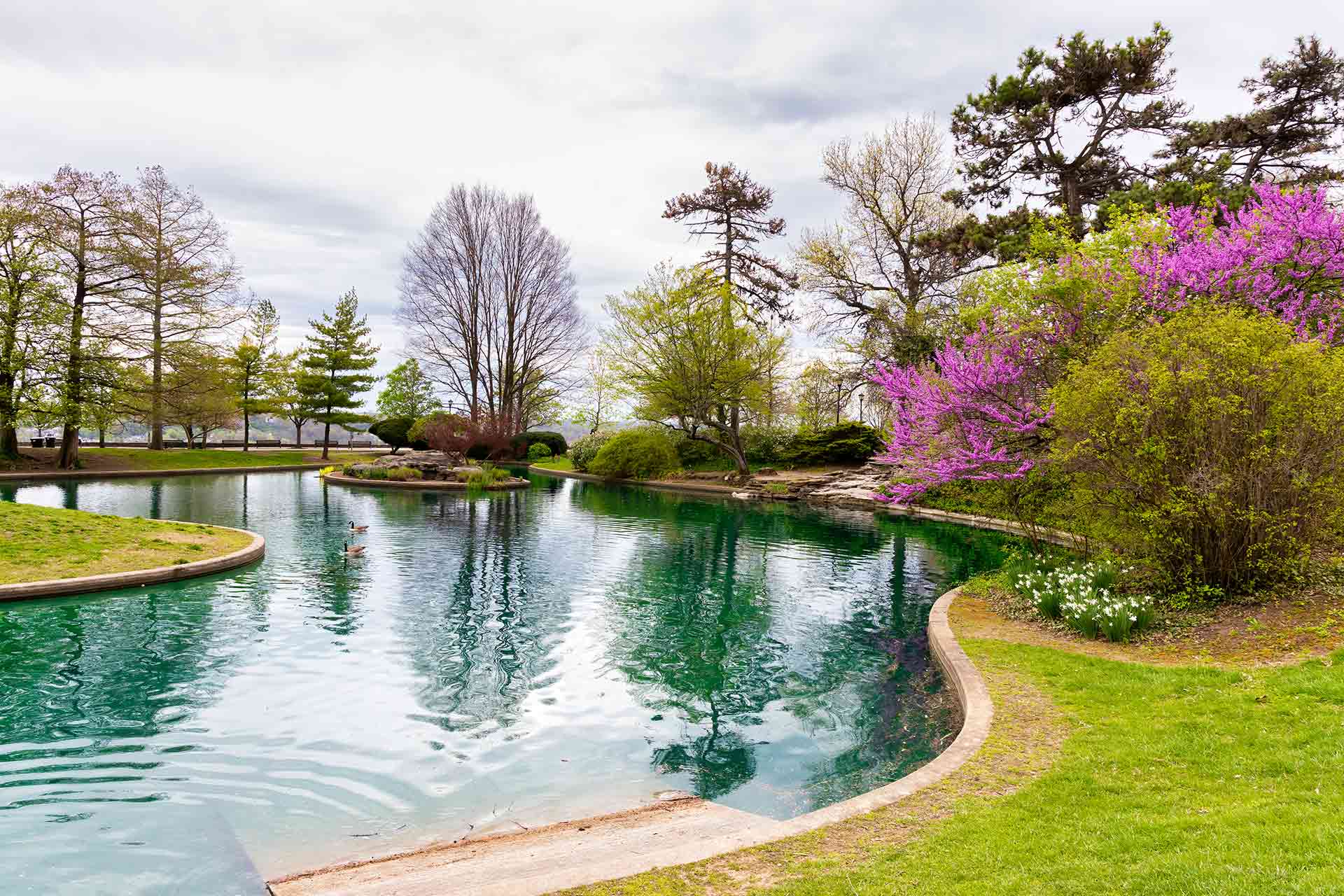 Does the idea of your own freshwater swimming lake sound dreamy and idyllic? Or perhaps the thought of a private fishing lake to escape too sounds like heaven?
If you have the space and the budget, then building your own lake would create an incredible feature on your property, not to mention benefit the natural environment.
How much does a man-made lake cost?
| Type | Starting price |
| --- | --- |
| Swimming lake | £25,000 |
| Fishing lake | £10,000 |
| Ornamental lake | £5,000 |
If you're planning to build it yourself, you're likely to need to hire a mini digger. On average, a mini digger hire cost per day is between £75 and £125. This doesn't include VAT or drop-off and pick-up.
When it comes to hiring an operator to help you with your project, mini digger costs naturally increase. Expect to pay between £250 and £300 per day for a labourer, although note that this figure varies depending on what part of the UK you live in. For those who live in the south of England, you can expect to pay a little more.
See the tradespeople we've checked and recommend for your job
What will it cost to build a private lake?

If you choose to outsource it to a local lake building professional, get as many quotes as possible from the companies who have the experience of digging lakes. It's better to not to pay hourly rates, but ask for a rate for the complete job.
A swimming lake can start from around £25,000 for a small size, to around £75,000 for an 80 sq m lake. To set up a fishing lake, prices range between £10,000 – £12,00 per acre.
Simple ornamental lakes may come in a lot cheaper and cost between £5,000 and £7,000 as they don't need as much specialist attention.
Here are some things to consider to work out the approximate cost of your project.
Is a lake right for you?
There are different types of lakes, from natural to lined, fishing to swimming. Decide from the outset the purpose of your lake – will it be for fishing, swimming, or simply ornamental – each type of lake will require its own upkeep requirements and have varying maintenance costs. Also, consider safety issues – if you have small children living or visiting the property you may need to add a barrier or fence around it.
Check out our cost guide to installing fence panels.
Factors that affect the cost to build a lake
Constructing a lake requires expertise to maximise the potential of the site and understand the physical and practical elements of the site. You will also need to take the following into account:
If your land and soil are suitable. The best locations are usually found on land which is low lying. This ensures that the water will drain into the lake naturally, and it will not dry up.
The size and shape of your lake.
The access to the construction site.
You may need an EDPM lake liner tailored to suit your site and save drainage issues, but this will cost more. EDPM Lining starts from around £3,360 for 20 m2. 
FAQ
What depth should a lake be?
The depth of the lake depends on what you will be using it for. A swimming lake is usually around 5 feet deep, while a fishing lake with trout requires 1.5 – 2 meters.
See the tradespeople we've checked and recommend for your job