Last updated on June 19th, 2022
Dash cam installation cost guide
Practical, affordable and game-changing in the event of an accident, installing a dash-cam is cheap and comes with a number of benefits. As well as encouraging safe driving, having this little piece of tech in your car can make you eligible for a discount on insurance premiums. If you're browsing the market for a dash cam but need a little help in getting it set up, it's best to call in the professionals.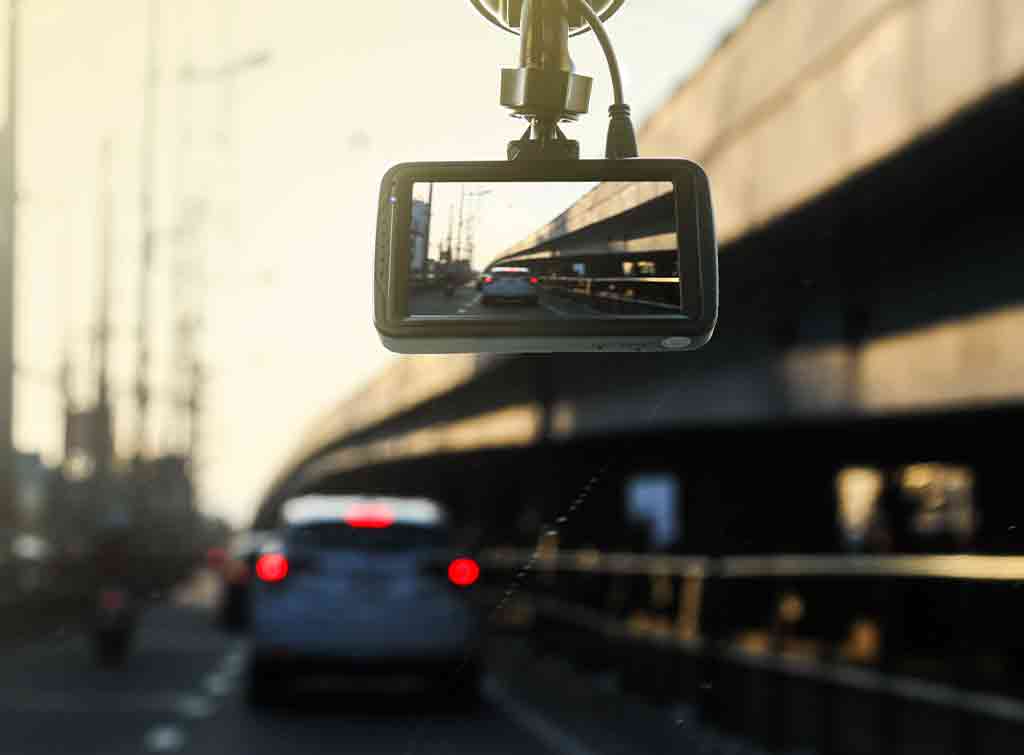 How much does dash cam installation cost?
| Cost provided item | Unit | Average cost |
| --- | --- | --- |
| Dash cam installation | Labour | £90 |
| Dash cam supply | Retail price | £200 |
Dash cams are essential in providing supporting evidence in the event of a road accident that wasn't your fault. These devices are conveniently placed to record footage of the road ahead, tracking your movements and those of other cars on the road. At a supply cost of around £200 on average, it's an investment that could save you a lot in the long run. But what about installation?
Typically, a professional dash cam installation will cost on average £90.
This price differs depending on the type of dash cam that requires setting up, plus your location. As you would expect, Londoners pay a higher price for an installation than residents outside of the capital.
Factors that influence dash cam fitting cost
The cost to install a dash cam is affordable for most and comes with a number of benefits for the future. However, there are a few important factors to consider before fitting the camera. If your car has a faulty or incompatible power source, you may require some work done to the electrics of your vehicle. If you are looking for a hardwired dash cam install, or require multiple cameras to be set up, this will increase your dash cam fitting costs.
See the tradespeople we've checked and recommend for your job
FAQs
Should I hardwire my dash cam?
That depends on how you intend to use your dash cam. If you want the dash cam to be running frequently, or on longer trips, it may make more sense to have it hardwired. If you'll need to keep switching the dash cam for another device that is powered by the cigarette lighter, it's also more practical to get it hardwired.
Will a dash cam drain my battery?
This is a key concern for drivers installing a dash cam, and while it can happen, it is a rare occurrence. A dash cam is only likely to drain your battery if you leave it on while the car is parked, or if you install one in a car that hasn't been used in a very long time. If you are only planning to use the dash cam when driving the car, you won't need to worry about it draining the battery. If you do want to keep it running while the car is parked, just be aware that this will eventually drain the car battery so it may be best to invest in another security solution.
Can I leave my dash cam on overnight?
Dash cams can actively record in parking mode, but they will only save the footage they record if impact detection is triggered. Leaving a dash cam on all night when your car is parked can also drain the battery. If you're worried about the security of your vehicle overnight, it may be a better option to invest in a CCTV and home security system.
Can I install a dash cam by myself?
It may seem like a straightforward task, but a faulty installation could see you on the wrong side of the law. Dash cams must be fitted so that they don't obstruct the driver's vision, otherwise, you could be liable to pay a fine.
Although most car owners can likely install a dash cam by themselves, if you want to ensure a successful (and legally compliant) install with minimal fuss and less risk to your camera, we recommended getting a quote from a professional. Use our free search tool below to get quotes from specialists in your area.
See the tradespeople we've checked and recommend for your job