Last updated on September 6th, 2022
Dry cleaning cost guide
Wondering how much it costs to get a garment dry cleaned? In this guide, we'll take a look at the average cost of dry cleaning various items, as well as what kind of fabrics really need dry cleaning.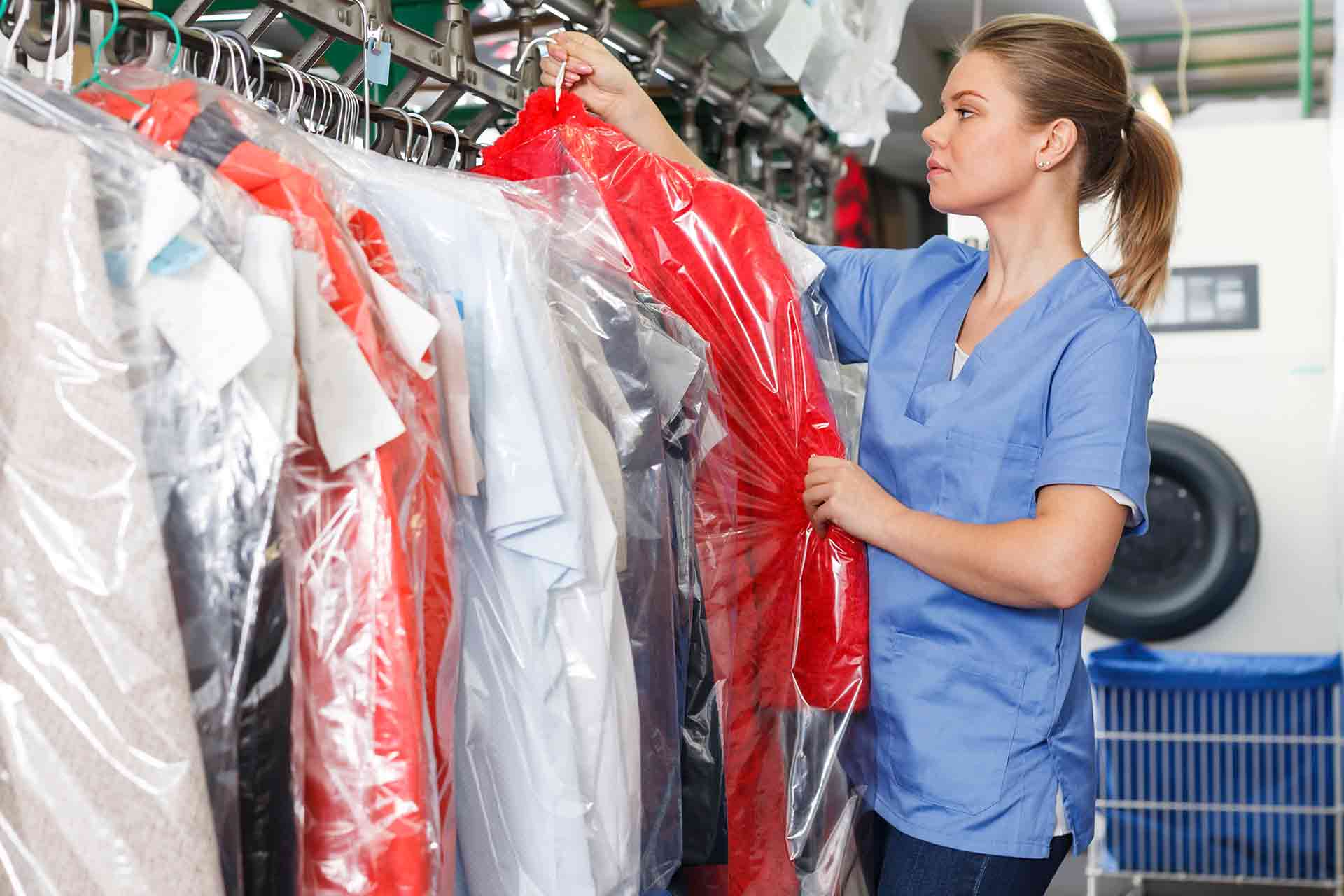 How much does dry cleaning cost?
| Cost provided item | Price range - Low | Price range - High | Average UK cost |
| --- | --- | --- | --- |
| Two-piece suit | £9 | £18.13 | £14.65 |
| Three-piece suit | £13.24 | £24.24 | £18.74 |
| Evening suit | £15.20 | £21.20 | £18.20 |
| Wedding dress | £68 | £140 | £100 |
| Coat | £9 | £18.85 | £15 |
| Trousers | £5.35 | £10.65 | £8 |
| Jumper | £5.35 | £10.65 | £8 |
| Blanket | £10.25 | £21.75 | £16 |
| Double duvet | £18.75 | £39.54 | £29.15 |
Dry cleaners vary hugely in quality and price. However, if we take a common dry cleaned garment as an example, the average cost of laundering and ironing a pair of trousers at the dry cleaners is £8.
Although it's usually more cost-effective to launder items at home, some garments and fabrics have to be dry cleaned. These include:
Pleats
Suits
Suede
Leather
Velvet
Taffeta
Oil-based stains
Suit dry cleaning cost
Tailored suits, jackets and coats should usually be dry cleaned. This is because they often contain a mix of different fabrics in the facings and linings. These fabrics can shrink at different rates, causing the items to lose their shape.
Depending on the type of suit, you could be looking at £14.65 for a two-piece suit and £18.74 for a three-piece suit.
Wedding dress dry cleaning cost
Wedding dresses tend to cost more to dry clean than other evening dresses. This is partly because some dry cleaners will ask how much the dress is worth, before altering the price accordingly.
If you choose to get your wedding dress dry cleaned, you'll be looking at spending around £100 on average, although this price can vary a lot between dry cleaners.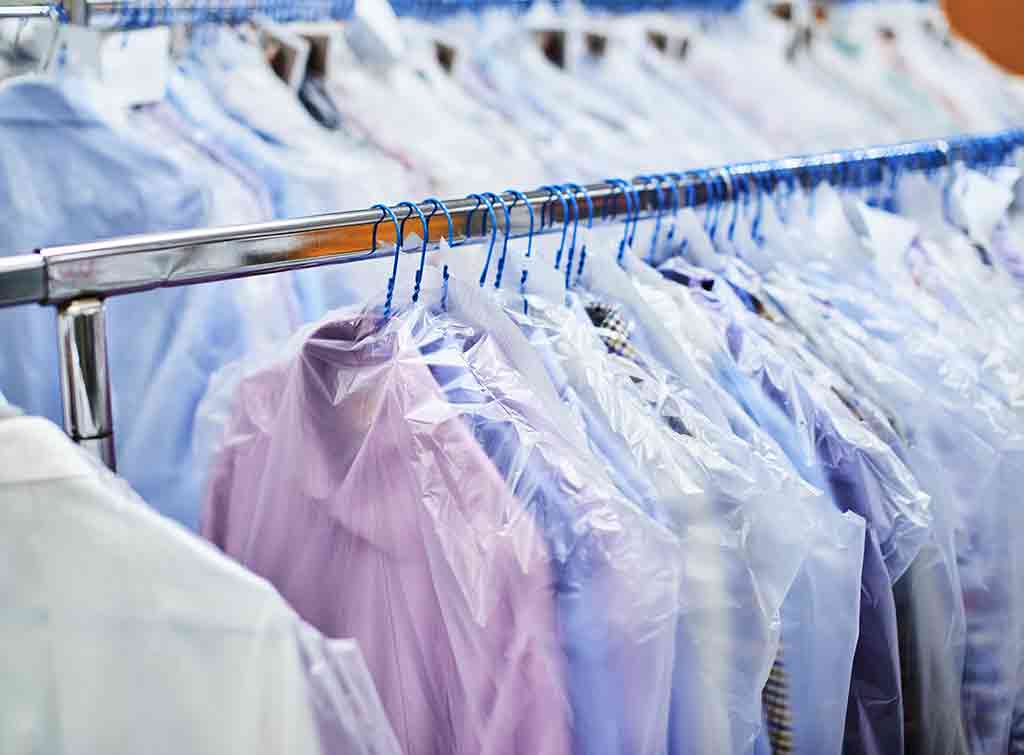 FAQs
Why do they call it dry cleaning?
When garments are dry cleaned, they're cleaned in a kind of fluid called a dry solvent. In other words, they're cleaned in a fluid that doesn't use water.
Ultimately, dry cleaning gets its name because of the absence of moisture, rather than the absence of liquid.
What happens if you wash something that is dry clean only?
This depends on what kind of fabric the garment is made of and what the instructions on the label say.
Usually, if a manufacturer writes 'dry clean only' on the label, it means they have genuine concerns about whether the garment will be able to survive the washing process.
Woollen garments that are washed on too high a heat will often shrink and felt, which is irreversible. Other kinds of 'dry clean only' garments could shrink or lose their shape.
See the tradespeople we've checked and recommend for your job