Last updated on February 3rd, 2023
Earth bonding gas meter cost guide
Bonding is essential for your gas and water installation pipes that connect your home with the Earth Terminal in or adjacent to your consumer unit. Without bonding, the risk of faulty pipework becoming live increases - this is a serious health and safety hazard you don't want to ignore.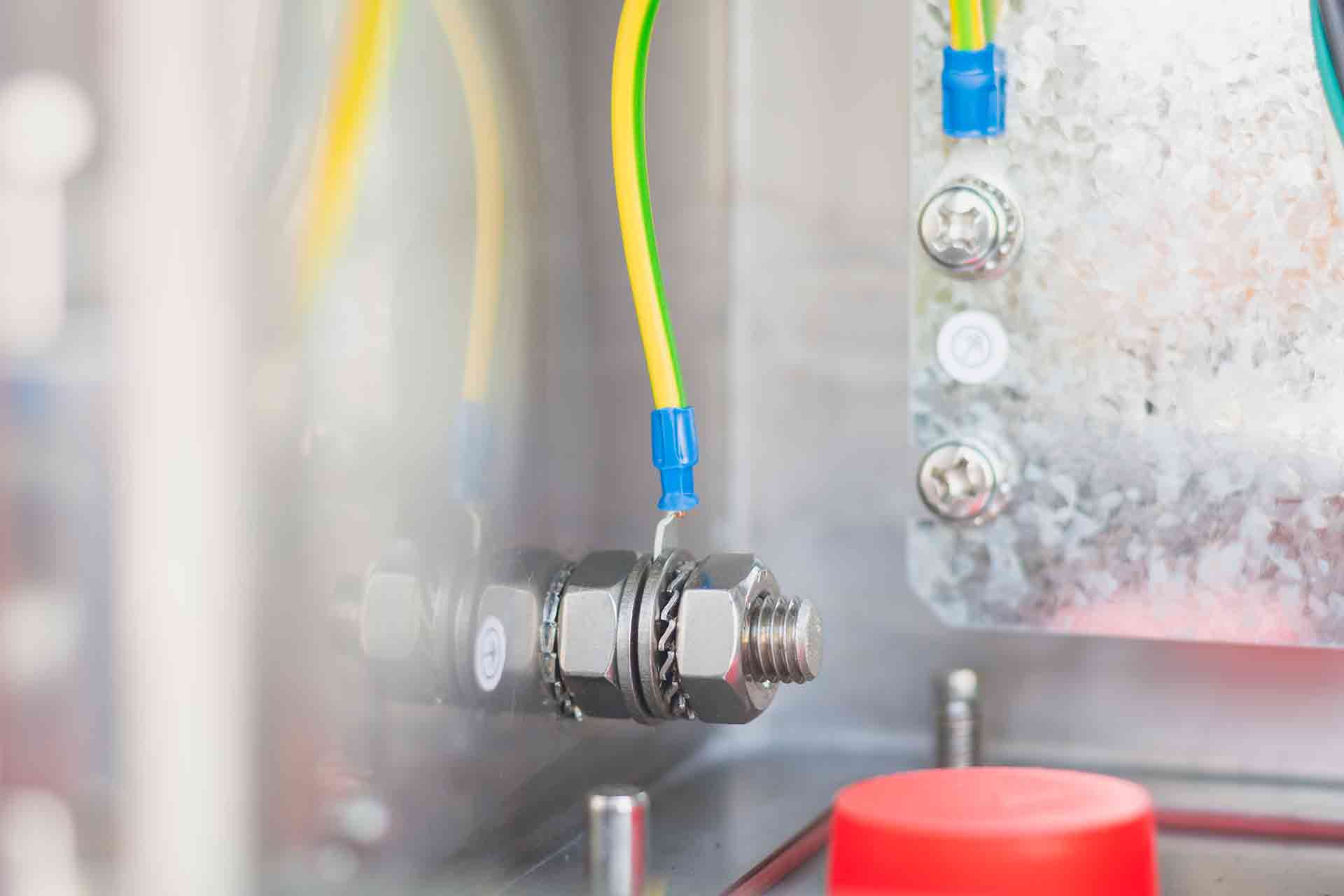 But what's the cost of earth bonding a gas meter? We've put together the following guide to the key requirements, regulations and prices for the job to help you budget.
What does earth bonding involve?
As of 2008, earth bonding is a legal requirement for any electrical installations in rooms that contain a shower or bath. The term 'earth bonding' refers to the use of a thick green and yellow copper cable to connect your gas meter or consumer unit to incoming supplies such as your gas pipe. The connection is made on the metal pipes and clamped within two foot of where it enters the building.
Clamping ensures that components such as your boilers and radiators are earthed properly. By connecting bonding conductors between particular parts, it reduces the voltage there might have been. If you've been advised that you need this by gas or electrical engineers, it's because it is fundamental to the safety of the entire electrical installation.
The job is carried out by an electrician. However, depending on the appliance type involved, you may also need a plumber. 
| Job description | Cost range low | Cost range high | Average UK Cost |
| --- | --- | --- | --- |
| Earth bonding | £65 | £230 | £147 |
How much does earth bonding gas meter cost?
The main earth bonding cost will typically sit between £150 and £250. However, this quote will depend on several factors, including accessibility and location. On average, the job itself takes around three to seven hours to complete. We strongly recommend using a qualified electrician registered to a government scheme to carry out any installation work.

See the tradespeople we've checked and recommend for your job
FAQs
What factors affect the earth bonding cost?
The quote will depend on labour costs, location and accessibility. Any complexity will increase the costs, and if the cross bonding isn't accurate, a full rewire may be needed. If that's the case, ask your electrician for a precise quote as this will be more expensive.
Depending on where the cable is run, you may also need some assistance from a painter/decorator. 
Why is earth bonding important?
Earth bonding is critical in ensuring the safety of your electrical appliances. It's also a legal requirement for any electrical installations in bathrooms or en-suites with showers. Any faults in pipework could cause metallic objects such as radiators to become live. In turn, you risk getting a serious electric shock on contact. Earth bonding connects conductors between particular parts to reduce the risk of electrical shocks
How do I know if new earth bonding for my gas meter is needed?
Equipotential bonding can be omitted if certain criteria are met, e.g.
Metallic pipes entering the building having an insulating section at their point of entry need not be connected to the protective equipotential bonding
All final circuits are protected by a 30mA RCD
Each case/house is specific and should be inspected by a qualified electrician who will be able to advise on bonding requirements.
If in any doubt, for the relatively small cost and safest option, bonding removes any element of risk that the incoming gas pipe could become an extraneous conductor.
What does it mean if earth bonding is not to current standards?
Industry standards are always being updated in line with new developments. As a result, existing electrical installations can become outdated. If an installation does not meet current standards, it's best to call in an electrician. They will be able to improve the installation through earth bonding to boost the lifespan of the appliance.
See the tradespeople we've checked and recommend for your job