Last updated on April 20th, 2022
Garden room extension cost guide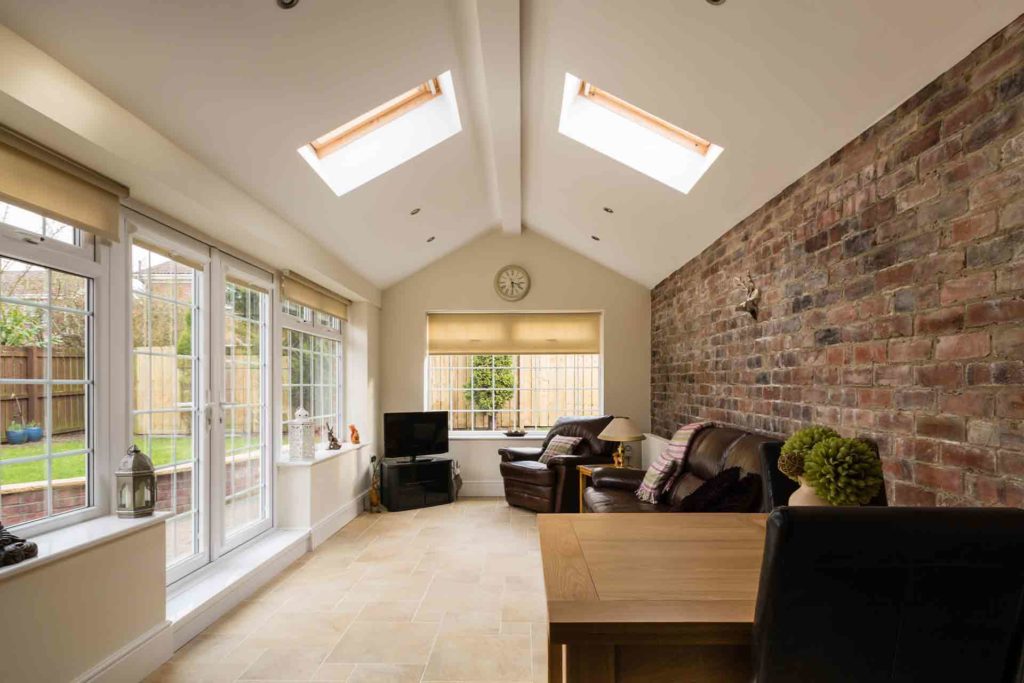 Typically garden rooms are stand-alone garden buildings, but increasingly homeowners in the UK are building garden rooms as extensions to their properties. In this guide, we look at the average garden room extension cost in the UK.
Cost of building a garden room extension
The cost of your garden room extension will depend on the style you're going for. Two of the most common types of garden room extensions are conservatories and orangeries.
| Garden room style | Range - Low | Range - High |
| --- | --- | --- |
| Average conservatory garden room | £10,250 | £16,750 |
| Average orangery garden room | £30,000 | £35,000 |
The average cost of an orangery ranges from £30,000 to £35,000. To find out more details about building an orangery, check out our orangery cost guide.
If you're looking for a more traditional conservatory style garden room extension, the average cost is much lower – in the region of £10,250 to £16,750. You can find more detailed prices for conservatories in our conservatory cost guide.
House extension cost
Depending on the size and style of garden room extension you go for, you might want to take a look at our house extension cost guide. In this guide, you'll find out more details about the costs of the various elements of building a house extension.
Find a garden room expert near me
Factors affecting the cost of a garden room extension
There are a number of important factors that will influence the total cost of building a garden room extension. These include:
Size of garden room extension
Complexity of design
Type and quality of materials used
Any prep work needed
Where you live
What is a garden room used for?
That's really up to you. There are no strict rules on what you use your garden room for and you can design your extension to suit your style and budget. When fully insulated, with heating and double-glazing, a garden room is ideal for use all year round.
If you're looking for some inspiration, here are some of the most common uses for a garden room extension:
A relaxing space – Somewhere you can unwind, relax and enjoy the views of your garden.
A place to work – Working from home is now part of everyday life and you might want to enjoy lots of natural light and a gorgeous view from your desk.
A creative haven – If you love art, music or crafts, a garden room can be the perfect space in your house to let your creative juices flow.
A room for the kids – Let your little ones play to their heart's content in your new garden room.
A gym with a view – If home fitness is important to you then a garden room can easily become a wonderful home gym.
Useful garden room extension checklist
Decide what you want to use your garden room extension for.
Plan your budget and factor in the various elements of the project, including materials, labour, fixtures and fittings.
Contact the local planning office to check if you need permission for your garden room extension.
Speak to local construction experts for their professional advice and accurate quotes.
Shop around for fair and competitive garden room extension costs.
Always hire tradespeople with relevant experience and qualifications or accreditations.
Ask to see examples of their work before agreeing to hire them.
Find a garden room expert near me
Good jobs, guaranteed
Get covered when you book with Checkatrade.