Last updated on January 10th, 2023
How much does a home gym cost in 2023?
Converting a loft, basement or garage into a gym can be both practical and add value to your home. We've put together this home gym cost guide for you to see the average cost of exercise equipment in the UK.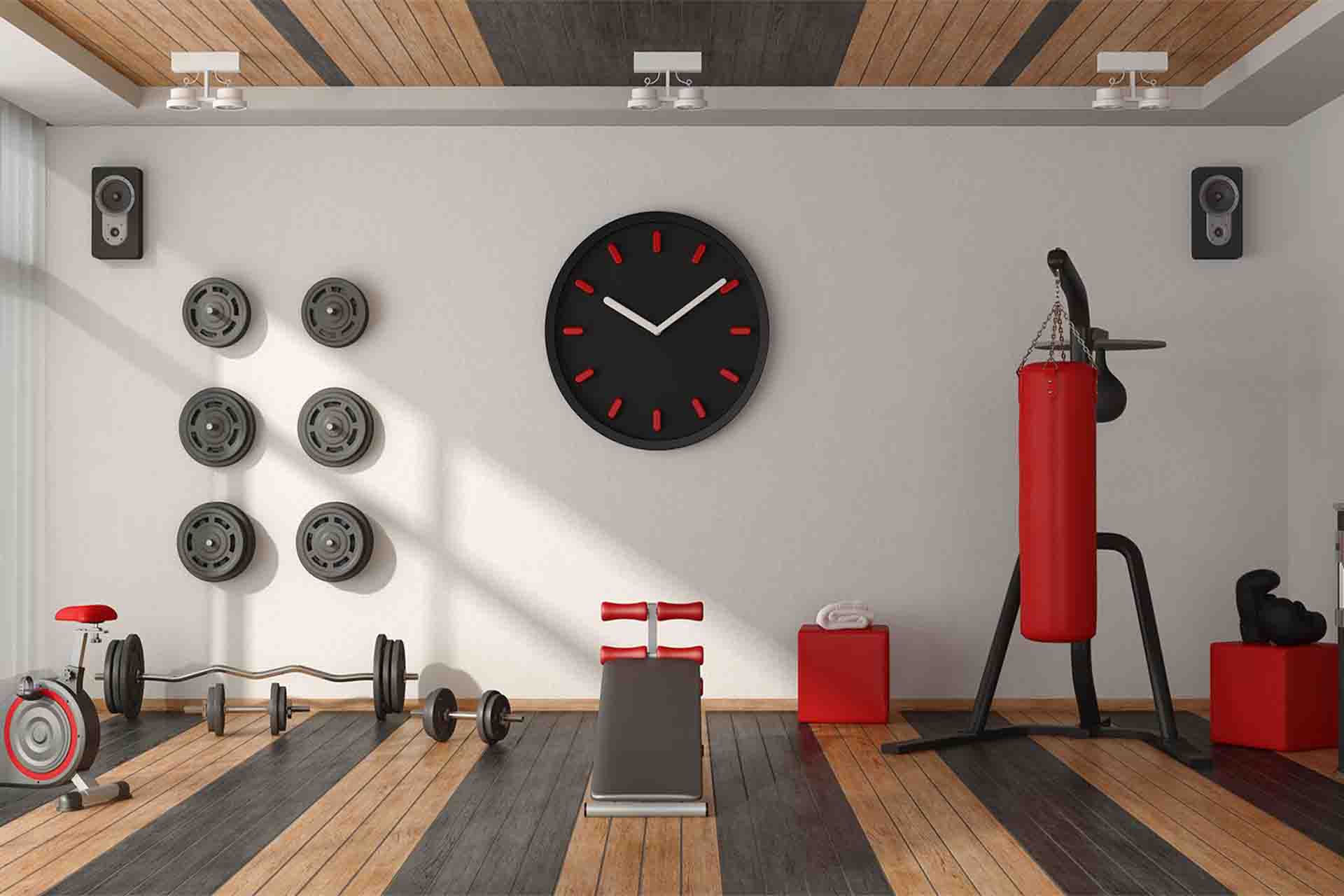 Working out at home has become increasingly popular over the years and if you don't want to pay for a gym membership and have space in your house or garage to make use of, a home gym can be a great addition to your home.
For the purpose of this guide, we'll be looking at the price of equipment to set up a home gym without any structural work needing to be done. If you need to carry out a structural conversion to create your home gym, we recommend you speak to a local home conversion expert for more information about the associated spend.
We recognise the importance of keeping within budget, so we've spoken to the online estimators at My Build Estimate – a professional estimating company monitored by the Royal Institution of Chartered Surveyors (RICS). They've provided us with their estimated average home gym equipment prices in the UK.
What will a home gym setup cost?
The cost to build a home gym can vary hugely, as there is no fixed amount of equipment you need for a home gym. That said, we've put together the average costs of the most common gym equipment for you.
| Item | Price range - Low | Price range - High | Average UK cost |
| --- | --- | --- | --- |
| Dumbbells and plates | £300 | £1,000 | £650 |
| Adjustable bench | £80 | £400 | £240 |
| Barbell and plates | £200 | £600 | £400 |
| Pull-up bar | £50 | £250 | £150 |
| Squat rack | £200 | £800 | £500 |
| Treadmill | £600 | £3,000 | £1,800 |
| Exercise bike | £100 | £1,500 | £800 |
| Rowing machine | £150 | £2,500 | £1,325 |
| Punching bag | £40 | £250 | £145 |
| Soft foam floor mats (per m2) | £20 | £60 | £40 |
| Multi-gym machine | £450 | £6,000 | £3,225 |
| Labour (per day) | £200 | £300 | £250 |
The average home gym cost is £9,275 for equipment only, excluding labour.
The main factors that will affect the price of your home gym are:
Size of space
Amount of equipment
Type and quality of equipment
Location
Any structural work needed (e.g. if the floor, walls or ceiling need stabilising to accommodate equipment)
If you're looking to create a garage home gym, check out our garage conversion: ultimate guide to costing and planning.
What about building a space for a home gym?
Most people will use their garage or a spare room for their home gym, however, if you need something bigger than a budget, small or standard set up, you can also build a dedicated room for it in the form of a house extension.
The cost of the house extension will depend on a number of factors, the first of which is its size. For example, a small 20m2 extension costs £37,500 on average. In such a case, you would need to add this cost to the cost of your gym equipment.
Pros and cons of a home gym
Deciding to create a gym in your home can be an extremely valuable addition for some homeowners – but working out from home isn't the right call for everyone.
Having unlimited access to exercise equipment whenever you want can be a great motivator to get and stay in shape.
Equally, home gyms can be expensive and won't guarantee you the motivation to work out. You will still need to stay motivated to use your home gym, you just won't need to travel to get there.
Before you decide if it's right for you, it's important to consider the advantages and disadvantages. Then you can decide if the outlay is worth it.

Pros of a home gym
Many people find having a home gym massively boosts their motivation.
It's quick and easy to fit in a workout
You have unlimited access to gym equipment.
You don't have to share your space with strangers or deal with intimidating gyms.
You're in complete control of hygiene and cleanliness.
Bad weather won't put you off going for a workout.
You can invite anyone to come and be your gym buddy for free.
Cons of a home gym
It can be expensive and a big outlay upfront.
Most people can't afford the full range of equipment you'd find at a professional gym.
A home gym simply isn't practical for many homes.
It can be hard to focus or disconnect when doing a workout in your home.
You're responsible for keeping your home gym clean and fixing equipment if it breaks.
You lose the sociable element that many people enjoy when you go to the gym.
See the tradespeople we've checked and recommend for your job
Home gym costs – the equipment
Gym equipment costs
One of the main costs of gym equipment is the set of weights that you'll need to invest in. As some of the most basic and versatile pieces of equipment, dumbbells and barbells are two of the most popular home gym purchases.
On average, a set of dumbbells and plates will cost £650. A barbell and plates are likely to cost around £400.
To go with your weights, you'll want to invest in an adjustable bench to be able to do a whole variety of exercises. The average cost for an adjustable bench is in the region of £240.
Additional gym equipment costs you might need to consider are a pull-up bar, which will set you back on average £150, and a squat rack, which you'll pay £500 on average.
Exercise equipment cost
Aside from weights and a bench, the big hitters both in terms of cost and popularity for home gym equipment are the aerobic exercise machines.
The classic treadmill will cost around £1,800, depending on the make and model. A standard exercise bike will cost £800, and the average cost for a rowing machine is £1,325.
Home gym cost calculator
To calculate the cost of building a home gym you'll need to first consider whether you're using an existing space, or if you'll need to convert a garage, loft or other space to use as a home gym. Obviously, a conversion will add a lot to the cost.
Once you have a space to set up the gym, the main costs to factor in are the cost of any machinery, equipment and other gym accessories. And don't forget to add in the cost of any gym entertainment you might want, such as a music system or television.
Generally speaking, the more equipment and accessories you have and the better the quality, the higher the home gym cost will be. We would always recommend speaking to local home gym installation experts for their professional advice and accurate quotes for the project.
Can I install my own home gym?
Yes, you can, though it will often involve a lot of heavy lifting due to the nature of many popular types of gym equipment. We would recommend hiring a professional to install large equipment for you.
Still interested? Read more about creating the ultimate at-home gym from floor to ceiling.
Useful home gym checklist
Take time to understand what motivates you to work out and decide if a home gym is right for you.
Decide how much you can afford and find out what you can buy for that budget.
If a home gym is the right option, speak to local gym equipment experts for advice and options.
Shop around for fair and competitive home gym prices.
If hiring a professional, make sure they have experience in setting up home gyms.
Once you have your home gym installed, have at least one session with a PT for them to show you exactly how to use all the equipment.
See the tradespeople we've checked and recommend for your job