Last updated on April 11th, 2022
House clearance cost guide
In this guide, we look at the average house clearance cost, which for many people will be a garage clearance cost. Whether you're doing your own life laundry, or dealing with a bereavement-related property clearance, you'll be wanting to get rid of a large volume of belongings all at once.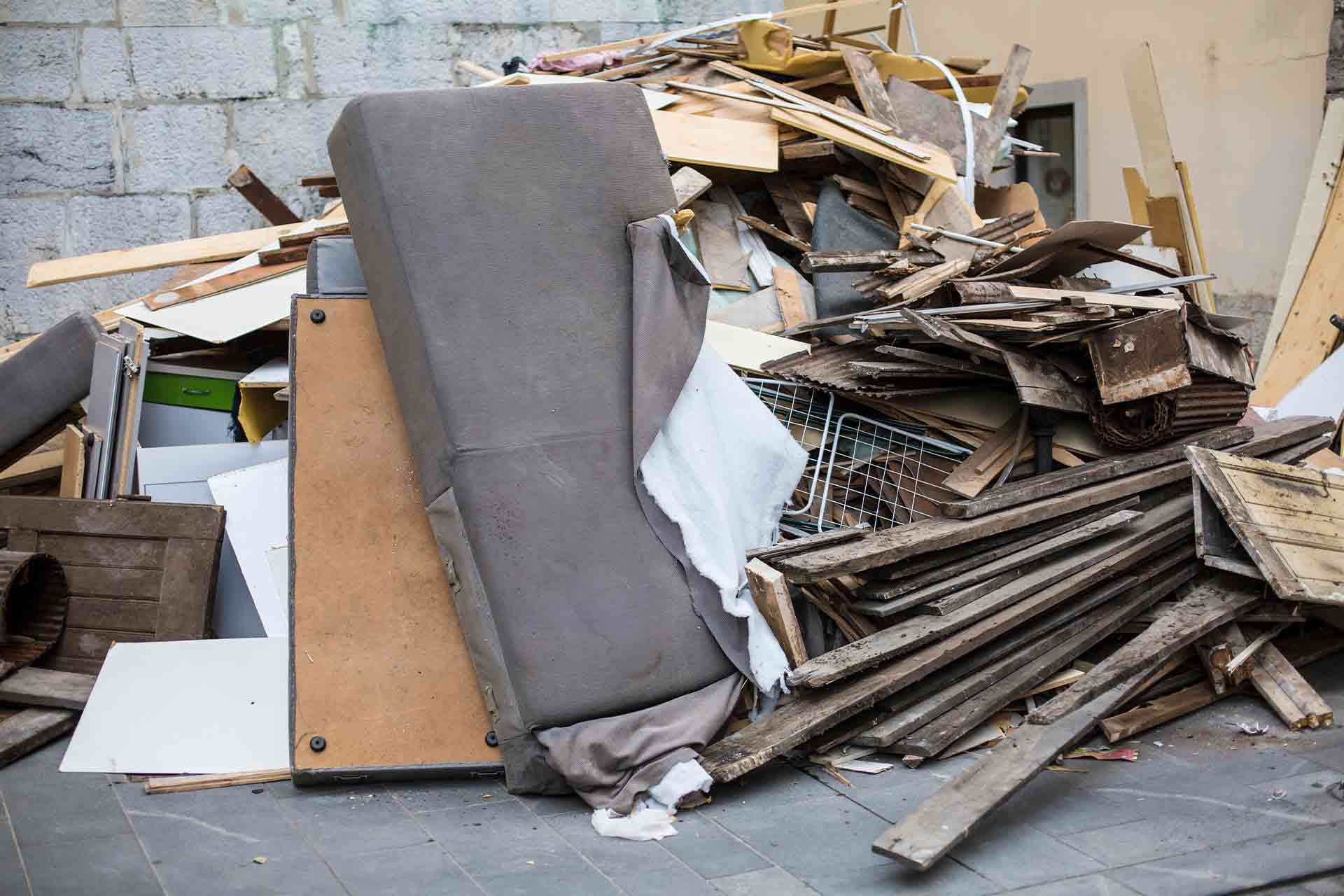 Minimal living is on the rise and the likes of organisation guru Marie Kondo are making it more fashionable than ever for us to clear out unwanted and unnecessary clutter from our homes. Therefore, it's no surprise that house and garage clearances are increasingly popular with British homeowners.
The prices of house and garage clearance jobs quoted in this article are meant to act as a guide. For accurate quotes in your area, we recommend contacting your local house clearance specialists and asking them for their professional advice and a detailed breakdown of their costs.
If you're looking for house cleaning costs on top of the clearance, check out our house cleaning cost guide.
Item
From
Average cost
Volume prices
Extra small clearance (250kg max, ¼ van load)
£80
-
Small clearance (500kg max, ½ van load)
£175
-
Medium clearance (750kg max, ¾ van load)
£250
-
Large clearance (1,000kg max, full van load)
£320
-
Additional items
TVs and monitors
-
£15
Pianos
-
£100
Large fridge freezer
-
£95
Small fridge or freezer
-
£50
Mattress
-
£20
Small electrical items (kettle, toaster, iron, etc)
-
£5
How much does house clearance cost?
House clearance companies all have their own ways of charging and different prices for the services they offer. Some will charge you per volume, others by weight, and others may agree a one-off flat fee.
As a guide, the cost of house clearance will depend on the rough quantity of items that you need to get rid of. For an extra small clearance, that's the equivalent of up to 250kg or a quarter of a large van, the average house clearance cost starts from £80.
For a small clearance, which equates to up to 500kg or about half a large van load, the cost of house clearance will start from around £175. If you have a medium clearance that is up to 750kg or three quarters of a large van load the house clearance will cost you upwards of £250.
Finally, if you're planning a large house clearance of up to 1,000kg or a full van load then you'll be looking at a starting cost from £320.
There will almost always be additional charges for disposing of, or recycling, certain items such as household appliances, building supplies and large items.
How much does garage clearance cost?
The cost of garage clearance is typically charged at the same rate as house clearance, as mentioned above. It's worth mentioning some of the most common items that might incur you an additional cost for their clearance.
See the tradespeople we've checked and recommend for your job
Additional house and garage clearance costs per item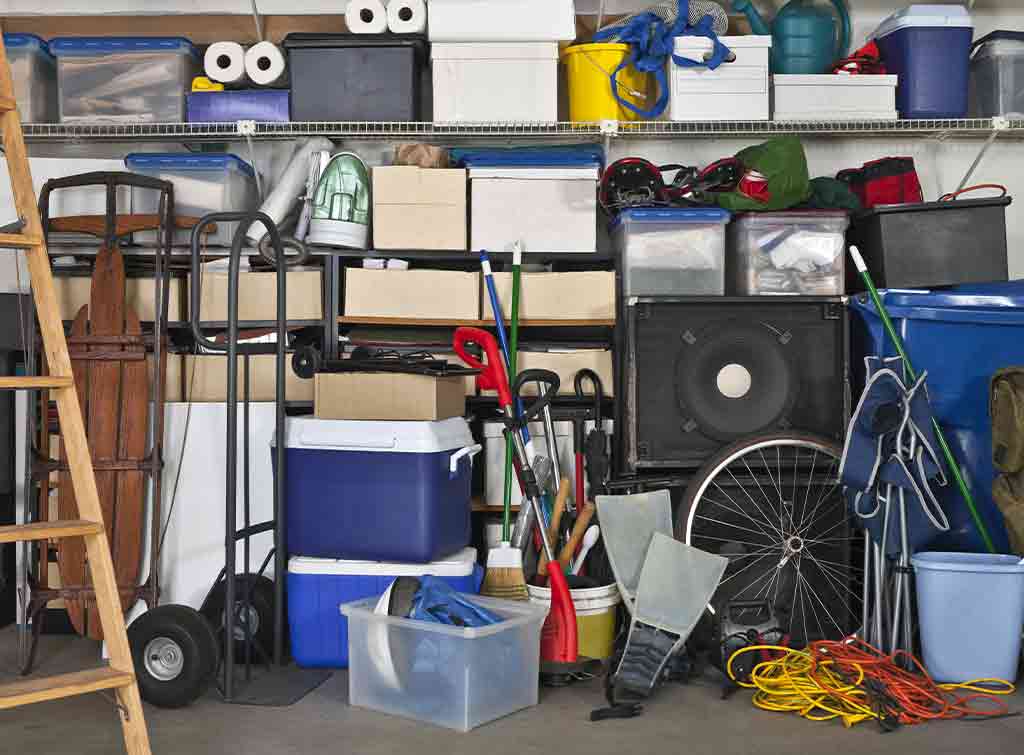 For TVs and monitors, you're likely to be charged an additional clearance cost of around£15 per item. Fridge freezers will incur a cost dependent on their size, a small fridge or freezer will cost about £100 each and for a large fridge freezer the clearance cost would be around £95 each.
If you're disposing of mattresses, you'll almost certainly need to pay extra and you can expect to be charged around £20 per mattress on top of the standard house and garage clearance cost.
Other smaller electrical items, such as kettles, irons and toasters, are often subject to a small additional cost of around £5 per item.
Factors affecting the cost of house and garage clearance
When you're researching the costs of house and garage clearance, it's important to consider a number of key factors that will affect the total price you pay. These include:
Quantity of items for clearance
Types of items
Access to site
Volume of belongings (additional vans will cost more)
Where you live (clearance prices vary across the UK)
One thing to remember is that very low clearance costs are often too good to be true. Disposing of waste responsibly will incur costs for the clearance company, which they pass on to you. Some cowboys will simply collect your belongings and fly-tip them somewhere, which you can be fined for if they trace it back to you.
Instead, make sure you pay a fair price for your house or garage clearance and check to see proof of responsible disposal and recycling of all clearance items before hiring a clearance specialist.

Skip hire costs
If you want to take a few days to go through your house or garage, you might want to hire a skip instead. The average cost of skip hire is between £105 and £305 per day. To find out more, check out our guide to skip hire prices.
How does house clearance work?
Here's a quick rundown of how house and garage clearance works, so you know what to expect.
1. Finding the right house clearance company
Compare clearance companies, shop around for fair and competitive prices, and compare reviews and ratings from previous customers. Look out for things like their VAT registration number, waste collection registration and a working telephone number – this will help you spot the genuine firms from potential cowboys.
2. Preparing for the clearance
Make sure you separate the items you want to get rid of from the belongings you want to keep, such as useful furniture, antiques or items with sentimental value. Box up the items you're keeping and store them together and clearly mark them as not to be removed – otherwise they will literally take everything.
3. During the house clearance
Make sure the house clearers remove all the waste, furniture and rubbish that you've designated for removal. It's also important that the removal company tallies up the resale value of goods they are taking, so confirm this with them whilst they're on site.
4. After the house clearance
We always recommend providing a review of the house clearance company you've used, including a summary of their work and a comment on their cost compared to the standard of work delivered. Also, follow up on the resale value of goods so they either discount it from the cost of the house clearance or pay you the money if you've already paid them upfront.
Useful house and garage clearance checklist
Do your research on local house and garage clearance companies and check their company details and customer reviews.
Speak to a number of local clearance specialists to get their professional advice and accurate quotes for the job.
Ask for a detailed breakdown of all costs, including additional fees for special items.
Shop around for fair and competitive house and garage clearance costs.
Always hire a tradesperson with relevant experience and excellent customer reviews.
See the tradespeople we've checked and recommend for your job