Last updated on March 31st, 2022
HVAC cost guide
If you have one of those homes that's always too hot in the summer and too cold in the winter, an HVAC system could be exactly what you need. Here, we'll look at the average HVAC cost and which type you should go for.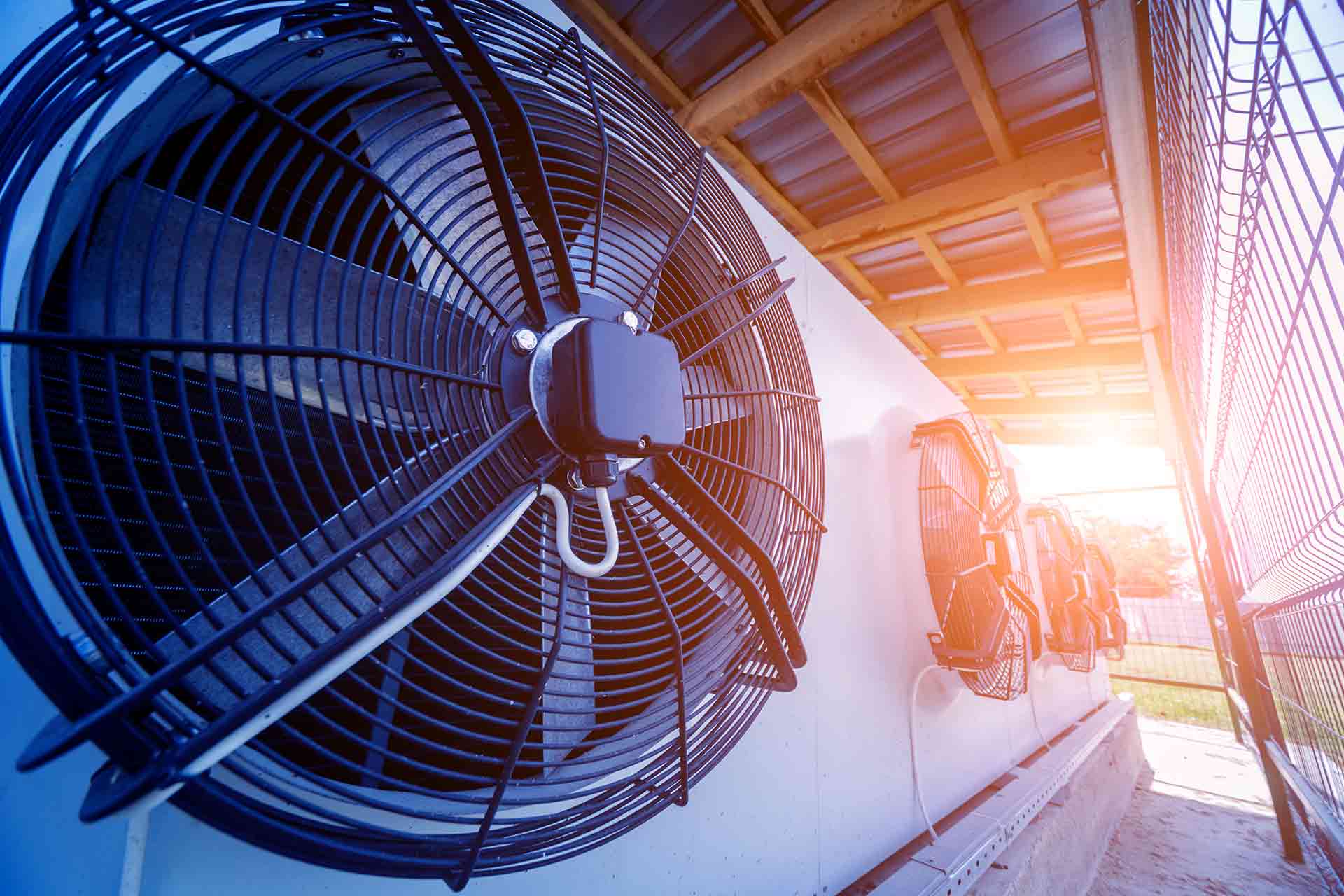 If you have one of those homes that's always too hot in the summer and too cold in the winter, an HVAC system could be exactly what you need. Here, we'll look at the average HVAC cost and which type you should go for.
What is an HVAC system?
The name HVAC stands for 'heating, ventilation and air-conditioning.' Essentially, an HVAC system is an integrated system made up of many parts both inside and outside your home. These are responsible for maintaining your home's temperature, cleaning the air inside and regulating your home's humidity.
| Item | Unit | Cost - low | Cost - high | Average cost |
| --- | --- | --- | --- | --- |
| HVAC replacement | Whole system | £3,500 | £11,000 | £7,250 |
| New HVAC system installation | Whole system | £5,000 | £30,000 | £17,000 |
HVAC replacement cost
If you need to replace your whole HVAC system, you could pay anywhere from £3,500 to £11,000.
However, HVAC systems are made up of lots of parts, so you're more likely to have to replace individual pieces of equipment as opposed to your whole system. For that reason, the price will vary based on which parts need replacing and their condition.
Here are the main components that may need replacing.
Thermostat: This is where you input the temperature that you want your home to be at. The thermostat communicates with the other parts of your HVAC system.
Indoor unit: This is made up of a furnace, air blower, evaporator coil and air handling unit. It's where heat is absorbed and cooled inside your home.
Outdoor unit: This consists of a compressor, condenser coil and fan. It's responsible for removing heat from inside your home.
Refrigeration lines: These are the lines that hold the refrigerant fluid which removes hot air from your home. The lines go between the indoor and outdoor units.
Ductwork: This is one of the most expensive components to install or replace. It runs through your whole home to circulate air and connects to the vents.
So, how much does HVAC installation cost?
To install a brand new HVAC system with ductwork, you can expect to pay somewhere between £5,000 and £30,000. However, the new HVAC cost will depend on a number of factors, including what type of HVAC system you go for and its efficiency rating.
See the tradespeople we've checked and recommend for your job
New HVAC system cost factors
Here are some of the main factors that will influence your new HVAC cost.
Size
When it comes to HVAC systems, bigger isn't necessarily better. Instead, you'll need to choose the right size for the size of your home, as well as your home's ventilation rate and insulation levels.
Generally, the larger the unit the more expensive it will be.
Efficiency rating
The efficiency of HVAC systems is measured in units called SEERs. This stands for Seasonal Energy Efficiency Ratio. Most systems have a SEER rating somewhere between 14 and 21.
The higher the SEER rating, the more expensive your unit will be. For example, a 21 SEER unit could cost you around double the price of a 14 SEER one. However, the higher the rating, theoretically the less your HVAC system will cost to run, as it will use less electricity.
Type
The type of HVAC system you choose will impact both the cost of the new system itself and the HVAC installation cost.
The most common type of HVAC is a split system. These have two main units – one for heating and one for cooling. They're generally the most affordable in terms of equipment, but they have the highest HVAC installation cost because they require ductwork.
On the other hand, mini-split systems (also known as ductless systems) have a much lower HVAC installation cost because they don't require ductwork. However, the equipment will cost more as these systems consist of several individual units mounted to the wall of each room.
Packaged systems, although fairly uncommon, can be a good in-between. They consist of just one unit that's normally installed outdoors with a blower that circulates air into (and out of) your home. They have a lower HVAC installation cost as they're normally assembled in advance by the manufacturer. However, they need to be maintained more regularly because all the parts are exposed to the elements outdoors.
Key takeaways
The HVAC replacement cost will depend on what components need to be replaced.
A new HVAC system can cost anywhere from £5,000 to £30,000.
Your new HVAC cost will vary based on the size, efficiency rating and type of system you choose.
See the tradespeople we've checked and recommend for your job