Last updated on November 1st, 2022
Hydrogen boiler cost guide
As you would have read by now, gas boilers will eventually be phased out and replaced with hydrogen boilers. But what does that mean for your gas boiler if you've got one?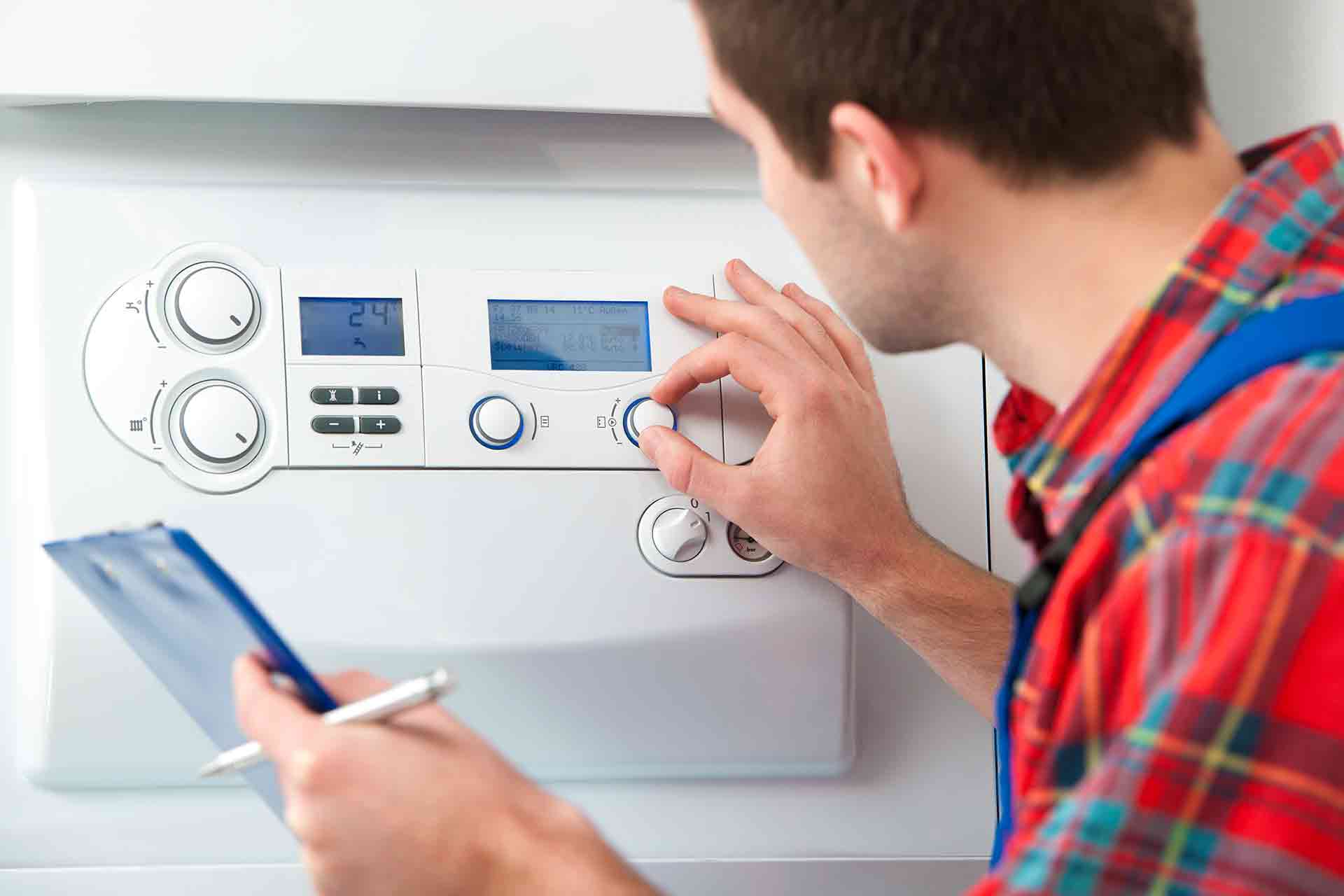 Don't panic, the gas boiler ban doesn't mean your current gas boiler needs to be replaced by 2025 – it only applies to new build properties.
It's part of the UK government's plans to replace natural gas with hydrogen gas because it's more environmentally friendly. This change will happen over several years, but keeping up to date with all things hydrogen will be of interest as they enter the market… whenever that may be.
It's not yet possible to buy or install a hydrogen boiler. However, manufacturers such as Bosch and Baxi have already developed working prototypes.
So, we've taken a look at what the hydrogen boiler cost is likely to be once they become available to the masses!
Hydrogen boiler price
| Item | Cost - low | Cost - high | Average cost |
| --- | --- | --- | --- |
| Combi boiler | £500 | £2,000 | £1,250 |
| System boiler | £500 | £2,500 | £1,500 |
| Conventional boiler | £500 | £2,750 | £1,625 |
| Boiler installation | £500 | £1,000 | £750 |
No one knows yet how much a hydrogen boiler would cost. But by the time they're rolled out, it's likely that the pricing could be pretty similar to the price of buying a natural gas boiler.
It is thought that they shouldn't cost too much more than what you could pay now for a new boiler installation.
Typically, a gas boiler will cost somewhere between £400 to £3,000, without taking into account the cost of installation.
See the tradespeople we've checked and recommend for your job
Hydrogen boiler fitting cost
Hydrogen boilers aren't hugely dissimilar to natural gas boilers. In fact, it would be pretty simple to make most natural gas boilers burn a different fuel, such as hydrogen. So, they're likely to cost around the same amount to fit.
If the whole gas network is converted to hydrogen, then Gas Safe registered engineers would presumably need to be trained to install them – just like they're currently trained to install both natural gas and LPG boilers.
Of course, the fitting cost would also vary depending on whether or not you're fitting it in the same spot as your old gas boiler.
Hydrogen boiler running cost
While you could theoretically buy and install a hydrogen boiler without too much difficulty, the main obstacle would be getting hold of the hydrogen to run it on.
At the moment, producing hydrogen in large enough quantities to meet demand is expensive. And it isn't yet known how it could be safely transported through our current grid network. For that reason, it's likely to be at least 20 years before we would be able to switch to a pure hydrogen gas network, if ever.
That said, hydrogen is extremely efficient. 1kg of hydrogen contains the same amount of energy as 2.8kg of petrol. So, who knows – perhaps it could even end up being more cost-effective!
See the tradespeople we've checked and recommend for your job
FAQs
When will hydrogen boilers be available in the UK?
The estimates are that there will be 20% hydrogen boilers by 2028 and then 100% hydrogen boilers in the 2040s.
At the moment, there isn't an official date because hydrogen boilers are still being developed.
There are several stages that are being laid out to get to the point of fully operating hydrogen boilers. New boilers being built will be 'hydrogen-ready', meaning they can be modified to run 100% hydrogen. This is thought to be happening from 2023 – 2025.
Why hydrogen?
At the moment, our boilers use natural gas, which is a fossil fuel. And when it's burned, it produces CO2. That's exactly why heating our homes is one of the biggest issues of climate change in the UK.
Hydrogen only produces water and heat. Here's what Worcester Bosch says about hydrogen:
"Replacing natural gas boilers with hydrogen gas may be the simplest solution to the nation's heating problems. The only by-product of burning hydrogen gas is water, meaning that it is a carbon free fuel source and could be a key method to help decarbonise heating and hot water in UK homes."
Hydrogen is so promising as a low-carbon fuel that the government sees it as the essential way of reaching our goal of being net zero as a country by 2050.
How does a hydrogen boiler work?
Hydrogen boilers would work in the same way as natural gas boilers do. The only real difference is that they'd be able to run on pure hydrogen as well as natural gas.
So, they'd be installed in the same way and would even look very similar. In fact, many of the internal parts would be identical. Only a few parts (like the flame detector and burner) would need to be replaced to suit hydrogen.
Can gas boilers run on hydrogen?
Not at the moment, no. But it's thought that new boilers will be built to be 'hydrogen-ready'.
A hydrogen-ready boiler is a boiler that will work on natural gas but can also be switched over to 100% hydrogen when the time comes. Bosch and Baxi are both working on prototypes of these boilers, but they're not yet ready to buy.
What's so good about hydrogen boilers?
When hydrogen is burned, it only produces water and heat. So, there are no carbon emissions! This makes it a lot better for the environment.
While it's not the only carbon-neutral energy source, the great thing about hydrogen is that homeowners could continue heating their homes with the familiarity of a boiler.
It's thought that we could even use the same pipes, fittings and boilers if we switched to hydrogen from natural gas. So, we wouldn't need to invest a lot in changing our infrastructure.
See the tradespeople we've checked and recommend for your job