Gas boiler ban: What will replace gas boilers?
What will replace gas boilers in 2025 when no 'fossil-fuel heating systems' are going to be installed? Thankfully, there are several options on the market already.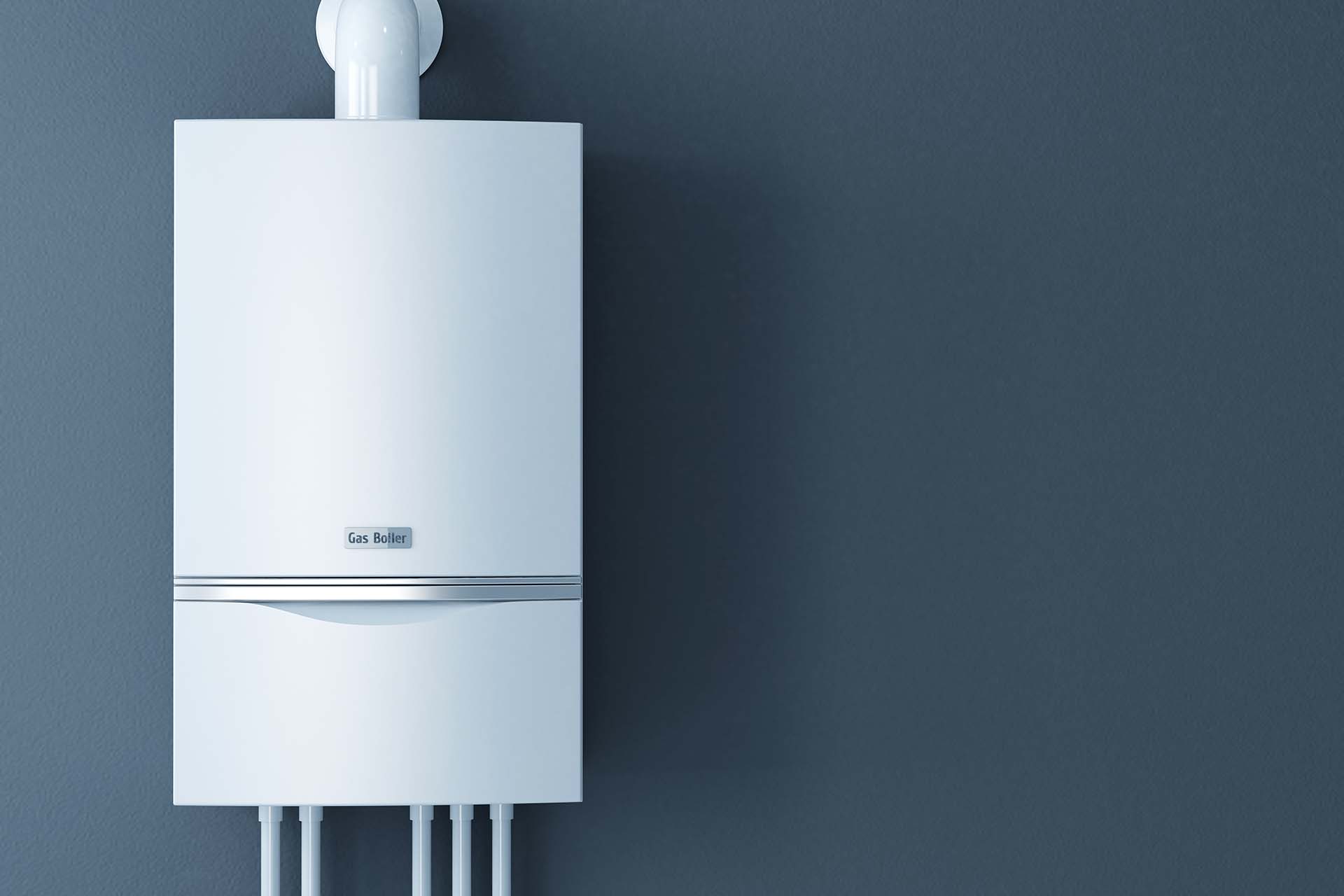 Fast Facts
Households can benefit from £5,000 government grants through the Boiler Upgrade Scheme (BUS) from April 2022.
Heat source pumps are being lauded as the alternative to gas boilers.
New homes will run on carbon-neutral heat pumps/networks as of 2025.
With the impending gas boiler ban, homeowners want to know what will replace gas boilers in 2025. As per a 2019 government announcement, no fossil-fuel heating systems will be installed in newly built domestic properties. Consequently, people are wondering what it all means and what they should do.
Ultimately, the move comes as part of the UK government's promise in their Future Homes Standard to create a zero-carbon country by 2050. This is to tackle the climate change crisis and create a more sustainable energy market. Boris Johnson also announced a 'Ten Point Plan for a Green Industrial Revolution,' and due to the part our homes play in creating harmful emissions – especially those from gas boilers – the move is an overwhelmingly positive step and one worth welcoming.
'From 2025 at the latest, no new homes should be connected to the gas grid. They should be heated using low-carbon energy sources, have ultra-high levels of energy efficiency alongside appropriate ventilation, and be timber-framed where possible.' –  Climate Change Committee.
The latest from the UK government is that households can benefit from £5,000 government grants through the Boiler Upgrade Scheme (BUS). These will be available from April 2022.
What will replace gas boilers?
Despite a lot of talk about a gas boiler ban, measures such as these will be introduced gradually. It's unlikely that homeowners will see any outright bans, especially considering 95% of UK households use a gas boiler to heat their homes. Instead, green or carbon-neutral alternatives will be installed in new builds, while replacements or upgrades will be offered to homeowners – especially to those on a low income.
So, what is the future of gas boilers?
Alternatives to gas boilers
Green alternatives to gas boilers (or those that don't require fossil fuels) include:
As they run on electricity, heat pumps (likely air source) will be the most common replacement for gas boilers. They work by using a chemical compound called a 'refrigerant' to soak up the natural heat found in the air, ground, or water source, further compressing it within the pump to increase the temperature and heat the cold water in the boiler system. (This is what heats a home's radiators or hot taps).
Electric boilers are significantly more efficient than gas boilers, which is why there will be a lot of them around by 2025. They produce zero carbon emissions, however, do cost slightly more than their gas alternatives.
Thermal solar panels, which heat water, or solar PV panels, which provide electricity, are all clean and green energy alternatives that help heat your house.
Biomass boilers run on non-fossil fuel sources, which make them efficient alternatives to gas and electric boilers.
See the tradespeople we've checked and recommend for your job
Gas boilers scrappage scheme
The gas scrappage scheme is being phased out. However, boiler grants still exist for low-income households. Find out more on the government website.
When will natural gas be phased out?
Knowing how long natural gas reserves will last is impossible to predict. However, based on current global consumption and known natural gas reserves, the world will likely run out in around 50 years.
Air source heat pump vs. gas boiler
When comparing heat pumps to gas boilers, the two technologies are worlds apart. Their only similarity is their provision of hot water and central heating to a property. Boilers produce a large amount of high-temperature heat in a short space of time and work well with radiators, whereas heat pumps produce heat slowly over a larger surface area and with smaller temperature differences. This means that they become convectors instead of radiators. As such, they work well with underfloor heating systems.
Heat pump vs gas boiler running costs
Upgrading your boiler system and pipes requires extensive works, which means you're looking at between £3,000- £18,000 to install an air source heat pump for a new build. However, these prices increase on existing properties. For ground source heat pumps, it could cost are between £12,000 – £31,000, although this goes up if you need a large borehole collector. Alternatively, hire a digger and dig horizontal trenches yourself. Some of these costs might be covered by the Domestic Renewable Heat Incentive (RHI).
On the other hand, a combi-boiler installation can cost between £2,000 – £3,000, including the system and labour required.
When it comes to the cost of energy, heat pumps use electricity and boilers burn gas. However, as the costs of gas and electricity change, so do the calculations. To make sure your replacement boiler is efficient, you'll need to calculate the differences. Although it might not seem efficient to replace your boiler just yet, heat pumps are the future.
See the tradespeople we've checked and recommend for your job
FAQs
What will replace gas boilers in 2025?
Heat source pumps are being lauded as the alternative to gas boilers. Why not get ahead of the 2025 ban by hiring a professional to install one in your home?
Will I have to replace my gas boiler after 2025?
It's unlikely that there will be an outright ban on gas boilers. However, to reach the UK's carbon-neutral targets, measures must be put in place to ensure this environmental goal is achieved.
Are air source heat pumps the future?
Due to their effectiveness and green credentials, property developers will likely install air source heat pumps in every newly built home from 2025 onwards. This is to help the government achieve its target of an 80% reduction in carbon emissions by 2030.
How are new homes heated after 2025?
New homes will run on carbon-neutral, environmentally-friendly heat pumps/networks as of 2025 to help the government meet its carbon-reduction targets by 2030.