Last updated on May 16th, 2022
Moving electric meter cost guide
Moving an electric meter can be unavoidable, particularly if you're about to undertake building works on your property. Naturally, there are costs involved, so it's a good idea to plan in advance. Since this is a job you cannot undertake yourself, you will need to contact your supplier to request they move the meter.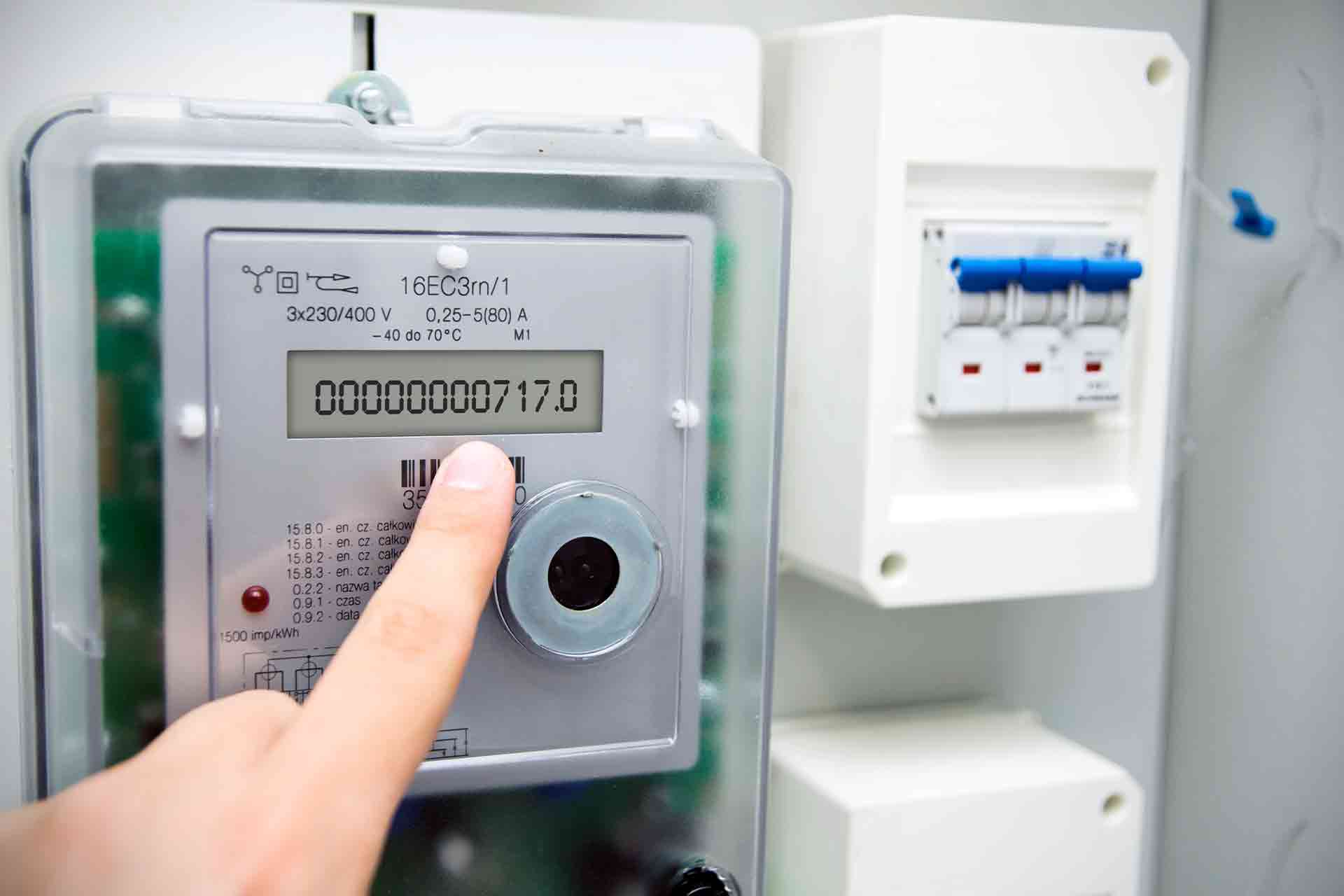 Why move an electric meter?
There are several reasons why you may need to move your electric meter, some aesthetic and some practical.
For example, you might be looking to extend your property or add a conservatory, but your electric meter is in the way. Or your meter may simply be located in a hard-to-reach place that makes it difficult to get a reading.
Whatever the reason, only your current supplier can move your meter. If you want another provider to move your meter, you'll have to switch your electricity supply ahead of this. That said, it could make for an opportunity to find the best deal available.
What is the cost of moving an electric meter?
| Description | Duration | Average Cost |
| --- | --- | --- |
| Move your electric meter 15cm or less | £75-£130 | 1-2 hours |
| Move your electric meter up to 3m | £300-£600 | 3-4 hours |
| Move your electric meter to a different wall | £600-£1000 | 4-6 hours |
The cost to move an electric meter will usually fall into the range of £75 – £1,000, with an average cost of £537.50.  Engineers will carry out the work on behalf of the electricity distribution board or supplier. As you may require the services of an electrician, you can expect a lead time of around 5 weeks – so make sure you plan your building works around this if that is the case.
Naturally, the cost of moving your electric meter and fuse box will vary depending on your particular provider and the work involved. Above all, you can expect the price to be determined by the distance you want to move your electric meter by. The further away, the higher the cost. See our table to get an estimate for the job.
Additional costs to consider
Once the electricity meter has been moved, a little touch up might be required to repair the newly exposed area. If you have the nous, this is certainly something you can do by yourself. If not, it might help to hire a plasterer or painter and decorator to ensure a professional finish. In any case, make sure you factor the final touches into your total budget.
See the tradespeople we've checked and recommend for your job
FAQs
Can I move an electric meter myself?
Simply put – no. Not only is it illegal to move your electric meter yourself, but it's also very dangerous. If you want to move the meter less than 3 metres from its current location, this can be done by your electricity provider. However, if you wish to move it over 3 metres, you will need to contact your electricity distributor.
Can I move my electric meter outside?
An electric meter can be unsightly in the home. If you're renovating the kitchen, relocating this eyesore to outside your house might be the best plan from an aesthetic standpoint.
The good news is that it is possible to move your electric meter outside your home. If you are relocating to an outdoor meter cabinet, the electricity distribution company they will have to dig up outside your home to reroute the cable.
Your electricity supplier should be able to provide guidance on the process.
Can I move my electric meter free of charge?
If you are having trouble with the placement of your meter and don't have the budget to fork out for relocation, read on. Depending on your circumstances, you may be eligible to have your electric meter moved free of charge. Fee exemption applies to the following groups of people:
Those on the Priority Services Register
Those who are at an age to receive their pensions
Those who have a disability
If in doubt, ask your supplier whether your circumstances make you eligible to receive this service for free.
Looking for a quote on the cost to move your electric meter? Use our search tool to find professionals in your area.