As we all spend more time at home during the coronavirus lockdown, we've got some suggestions for you to create extra space in your home, a conservatory could provide the perfect solution. A conservatory is a versatile and cost-effective way to create more square footage to your home, whether you want to extend your kitchen, add a new dining room, a family room, playroom or even a home office.
And today's construction techniques have come a long way. In the past, these spaces could be unbearably hot in the summer and freezing in the winter, but modern conservatories are comfortable and secure all year round, thanks to cutting-edge standards of thermal efficiency.
If you're considering extending your home with a conservatory, here are some of the key things you'll need to think about.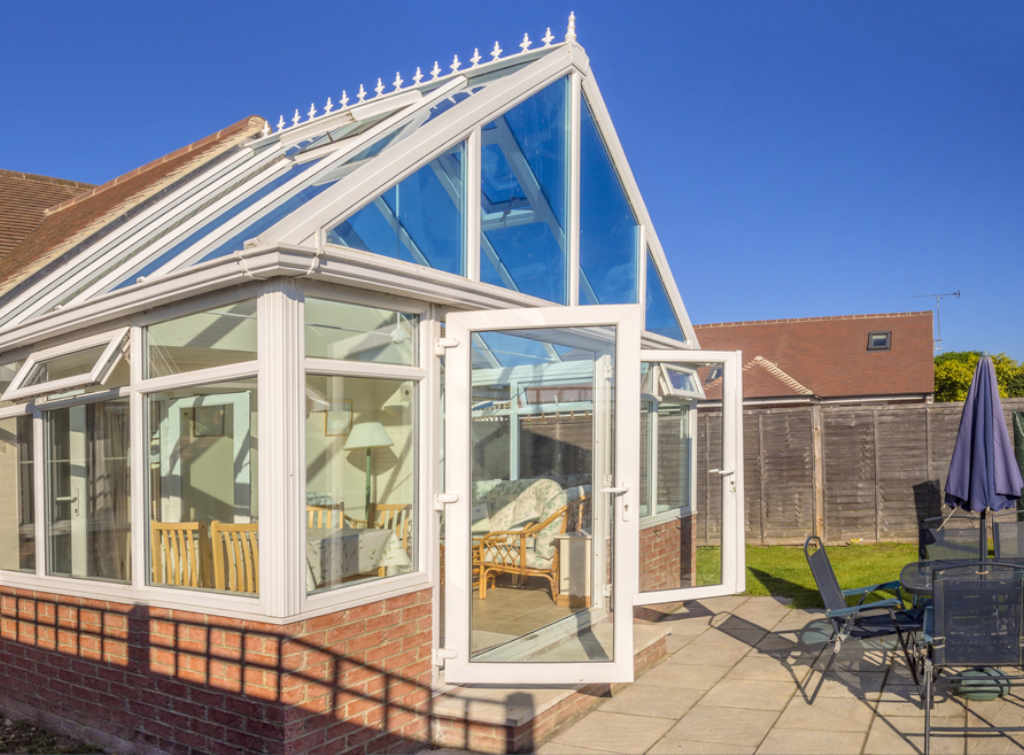 Conservatory design
Planning a conservatory can feel like a daunting task – but it doesn't have to be. The first thing to consider is the style and design.
From lean-to conservatories and gable conservatories, through to Victorian and Edwardian designs, there a number of design options to choose from, not to mention garden rooms and orangeries.
Gable conservatory
A gable design is characterised by its sloped roof. Rather than sloping back to the centre, the front panel of the roof is upright. This maximises the ceiling height and letting lots of light into the room.
Lean-to conservatory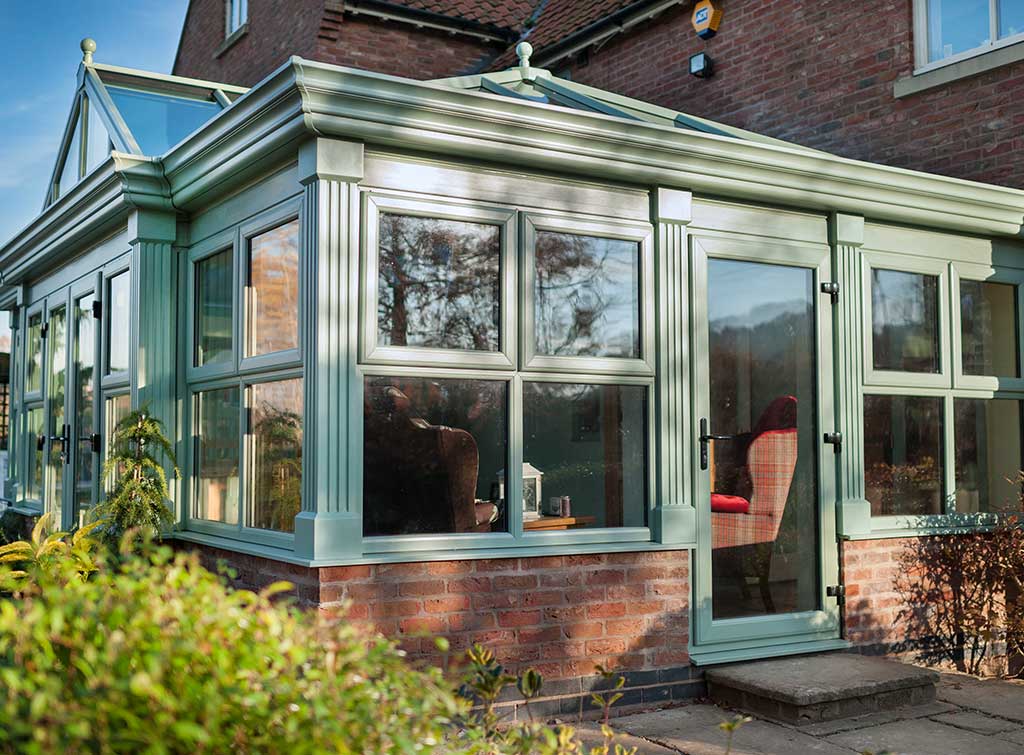 Lean-to conservatories are incredibly versatile and can be tailored to suit any type of property. They're a particularly popular choice for kitchen extensions, creating a great sense of space and a natural flow between the inside and the outside.
Edwardian conservatory
With square corners and a minimalistic style, an Edwardian design is a great choice if you're planning a dining space or family room.
Victorian conservatory
Victorian conservatories have a distinctly traditional sense of style, making them perfect for older style properties. Their curved appearance can be customised with three or five facets.
Find a local conservatory specialist
Orangery
An orangery offers the ideal balance between a conservatory and a brick extension, creating a bright, practical space. Whereas a conservatory ends to have a fully or majority glazed roof, an orangery usually has a solid roof with roof lanterns providing natural light.
Garden room
A garden room is more like a traditional extension too, joining the garden and the rest of the house. With large windows or French doors, they provide a lovely view out over the garden – they're particularly popular for properties overlooking the rolling countryside or the sea.
Conservatory interiors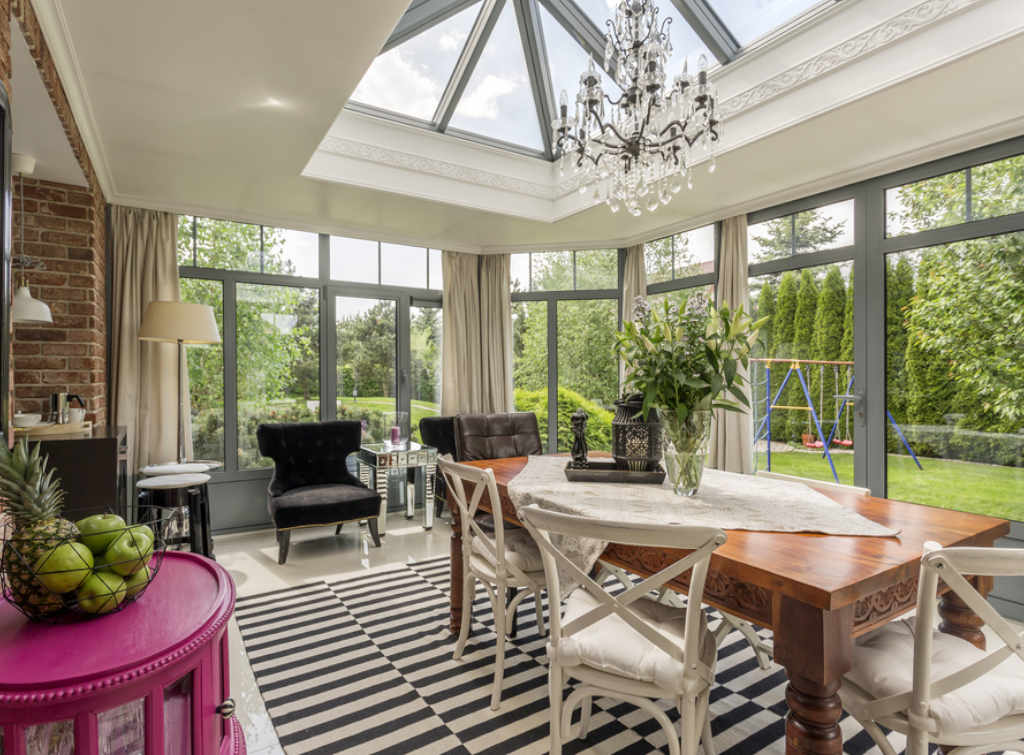 Your new conservatory will be a blank canvas, where you can unleash your décor creativity. Whether you keep things modern and minimal or embrace a more traditional sense of style, you'll have free reign on the new space, allowing you to create a room that fits your home, your personal style and your family's needs.
Of course, with lots of natural light and warmth, conservatories are the perfect place for your houseplants. Why not tap into the urban jungle trend and fill your new space with greenery?
Conservatory budgets
Building costs will depend upon a number of factors, including the type of space you go for, as well as the size, colour, material and roof type, as well as the number of windows and doors.
On average, conservatory prices can range from £5,000 to £20,000.
For a more in-depth look at the costs involved, look out for our full conservatory cost guide coming soon!
Who will do the work?
Your conservatory will be a new area of your home, so you'll need to call in a professional to turn your ideas into reality and create the safe, functional and beautiful space you're envisaging. Explore our directory of vetted and approved traders to find someone local to you.
Find a local conservatory specialist
Tell us what you think
What others think of this cost guide:
Need More Information?
Related posts