Last updated on April 22nd, 2022
Mural painting cost guide
Many homeowners are investing in wall murals to give their properties a unique appearance. A mural is an artistic design or scene that's painted on an interior or exterior wall. Find out the average cost.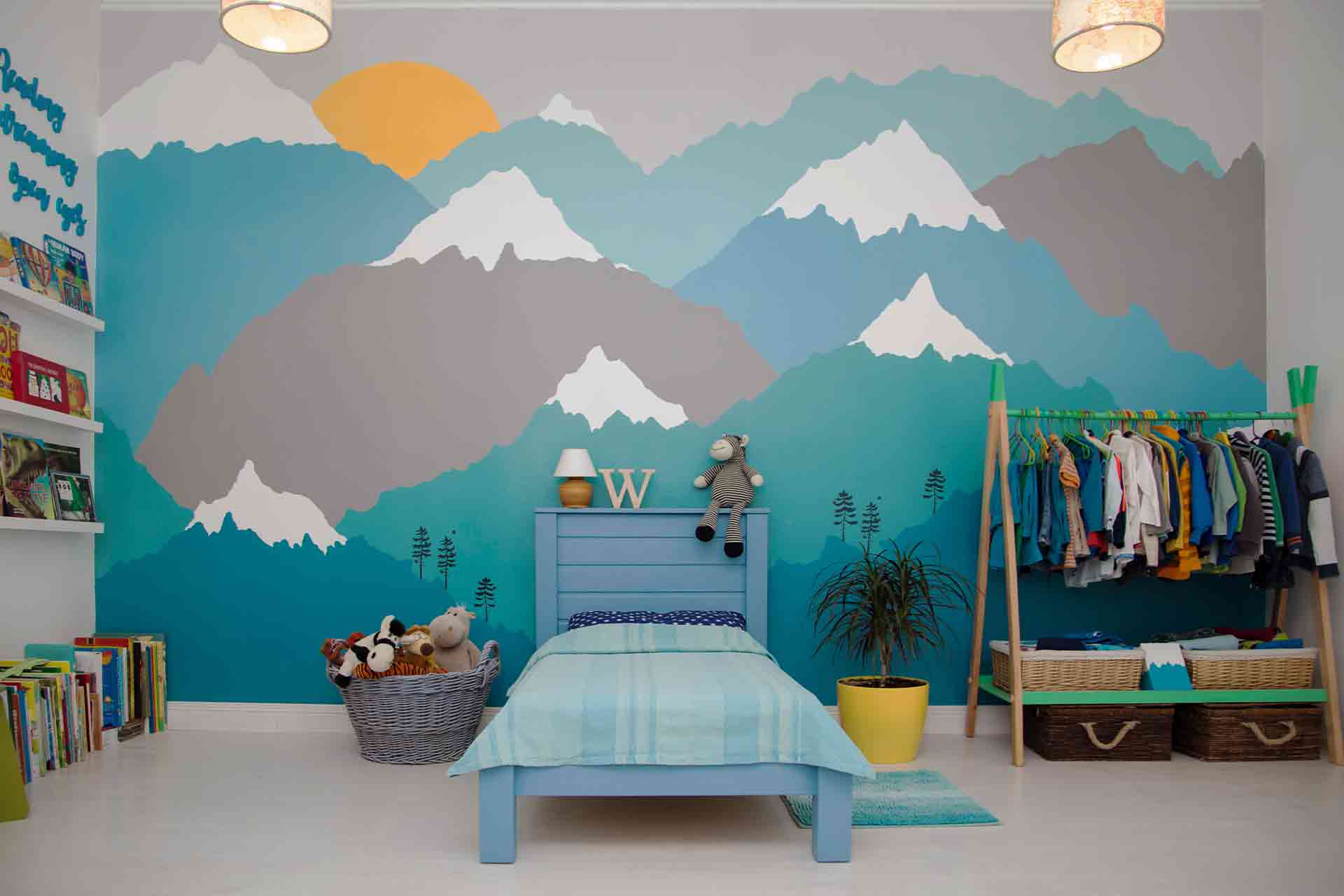 Many homeowners are investing in wall murals to give their properties a unique appearance. A mural is an artistic design or scene that's painted on an interior or exterior wall. If it's applied correctly, your mural should last for several years. For the best results, a mural should be painted by an artist with the right type of skills, equipment and materials. Read on to find out the average mural painting cost.
Mural painting cost
| Cost provided item | Unit | Average cost |
| --- | --- | --- |
| Design fee and materials | - | £150 |
| Rendering | Per m2 | £140 |
| Mural painter | Per day | £190 |
The cost of mural painting largely depends on its size and whether it's to be positioned indoors or outside. These factors can directly influence the choice and cost of materials.
Mural painting costs also vary according to how much experience the artist has and the style of your mural.
But how much does a wall mural cost? On average, the cost of wall mural painting is usually between £130 – £150 per square metre. Alternatively, you could be charged per day. On average, you're looking at a cost of £190 per day, but it will depend on the artist and their rates may vary.
You can usually expect to pay between 30% – 50% of the total cost in advance, with the balance being paid on completion.
Additional mural painting costs to consider include preparation, such as preliminary sketches and having the wall repaired and re-plastered. You may also have to pay for a base coat to be applied and a clear topcoat or varnish to protect the mural will also increase the cost.
How much does a wall mural cost if it's outside?
It's usually more expensive to get a wall mural painted outside than it is indoors. The materials need to be of a higher quality with weather-resistant properties.
You can also expect to pay increased mural painting costs if the artist has to hire safety equipment, such as scaffolding, platforms or scissor lifts.
It's worth noting that adverse weather conditions might cause lengthy delays and some mural artists include a compensation fee in your contract to account for lost time. So, make sure you're aware of the artist's policies when you plan the project.
See the tradespeople we've checked and recommend for your job
Wall mural styles
The design of your mural can affect the cost. If it's intricately detailed with background scenery that completely covers the wall, it will generally cost more than a simple cartoon or silhouette style on a plain background.
The number of colours used for the mural can also affect the overall cost. On average, eight colours will cost approximately £150. Each additional colour may increase the price by around £8. Semi-translucent colours, such as yellow, may need extra coats.
Positioning your mural is important, as direct sunlight can quickly make the colours fade. You can choose to have it sealed with a transparent varnish that contains UV protection. This could cost up to £150.
How long does it take to paint a wall mural?
The exact length of time depends on its size and complexity. A simple design could take between one and three days. An intricate design of the same size could take from two to four weeks.
FAQs
Do I need planning permission for a wall mural?
You'll need planning permission if your home is a listed building or in a conservation area. You must also get permission if you want to use the mural to promote a business.
Is the cost of mural painting the same for hand or spray-painted designs?
You can generally expect to pay up to 50% more for spray-painted murals.
Is there a mural that's not so permanent?
You can get large designs printed on paper, fabric or vinyl that you simply have to smooth onto the wall. These can even be peeled away and repositioned elsewhere.
See the tradespeople we've checked and recommend for your job