Last updated on August 15th, 2022
How much does it cost to plaster a room?
Whether your home is older with large areas of damage, new with small holes, or if you have recently built a new extension, this guide on the cost to plaster a room is full of the information, costs and other factors you need.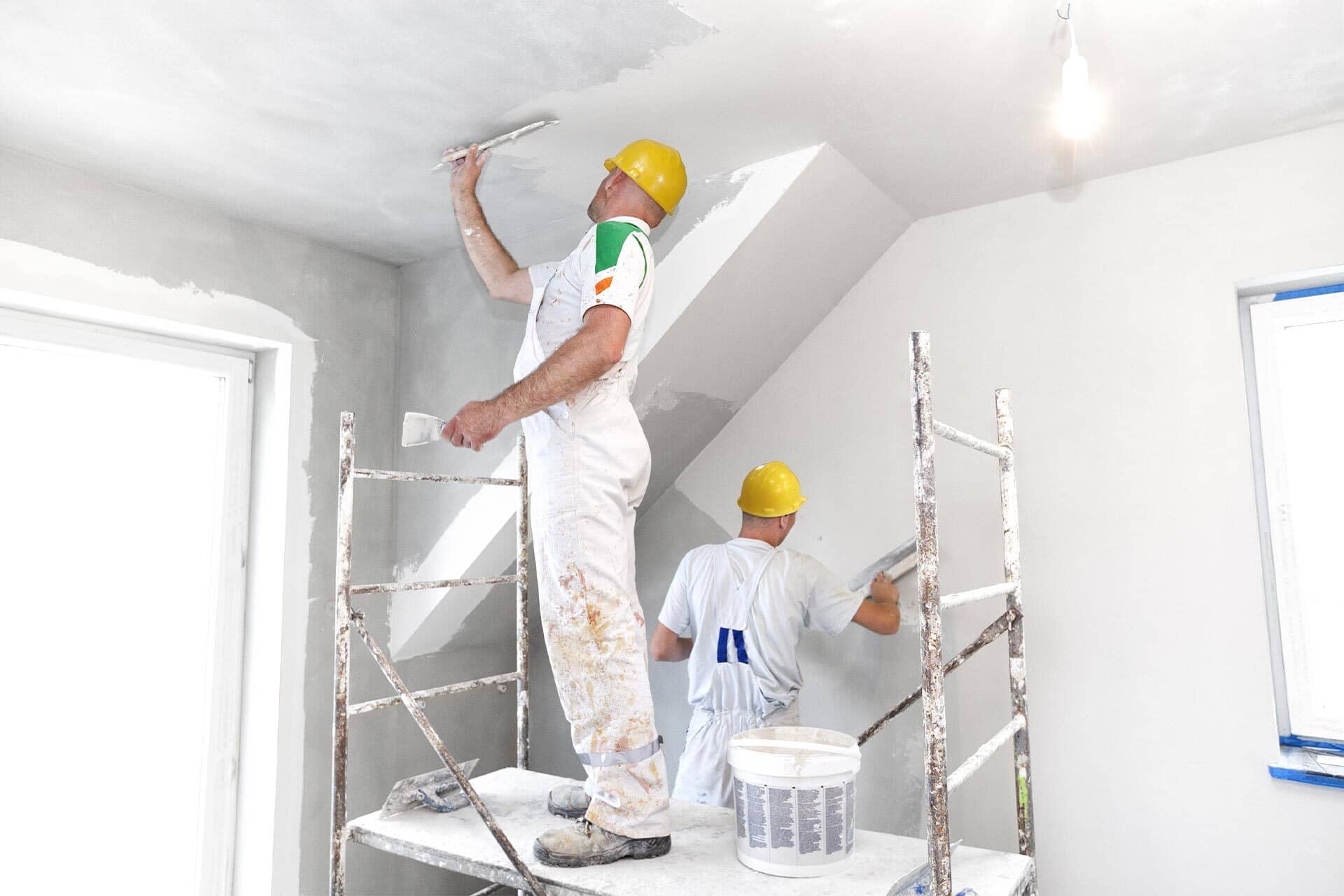 Why should I get a room plastered?
Achieving a perfect home is at the top of many to do lists, but sometimes adding paint and decorations isn't good enough. When your walls are uneven or cracked it may be time to re-plaster them.
Plastering can give you the perfect base for painting, provide a wipe clean finish, add insulation, cover up rough brickwork and can even be a great time to add decorative mouldings. Whatever your goals for your property, the cost to plaster a room is typically well worth it for the finish you will achieve.
How much does it cost to plaster a room?
Project
Average UK cost
How much to plaster a small room?
(9m2)
£1,100
How much to plaster a large room?(18m2)
£1,900
Plasterer – labour
(per day)
£250
Cost to skim plaster a wall (per m2)
£24
Repair a small crack
£200
When you are calculating the rough cost to plaster a room it is important to consider the size of the room in question as this will strongly impact the total cost of the job. A small room is much cheaper and quicker than plastering a larger room or multiple rooms.
The average cost to plaster a room is £1,100 for a small room and £1,900 for a large room.
How much does it cost to skim a room?
Skimming a wall is not as involved as completely re-plastering a room and is the final step to achieving a flawless surface ready for painting. Thankfully, this means the job will be less time consuming and much more affordable than wet or dry plastering.
The average cost to skim a plaster a wall is £24 per m2.
Comparing plastering methods
Deciding on which type of plaster job is right for you can be a little confusing, which is why we have compiled the most common plastering jobs below:
Wet plastering
Traditionally this was the preferred method of plastering. Frustratingly, wet plastering is time-consuming due largely to its drying time and it is also prone to cracking. On the plus side, this type of plastering is great for sound and damp proofing.
Dry plastering
Simpler and faster than wet plastering, dry plastering uses plasterboard nailed to the wall, which is then covered with a layer of plaster. The process of plasterboard installation creates an excellent opportunity to add extra insulation.
Skim plastering
Rather than a different plastering technique, skim plastering is the process of applying a top layer of plaster to create a smooth surface and repair any cracks or holes.
Rendering
The process of plastering the external walls of a house is called rendering. This process uses two or three coats of plaster to create an even finish and to protect external brickwork. You might also enjoy our guide on the cost to render a wall.
See the tradespeople we've checked and recommend for your job
Venetian plaster cost
Venetian plaster, also known as marble plaster, polished plaster or Italian plaster unsurprisingly originates from Venice. It can be seen showcased in traditional Venetian buildings that have been there for centuries.
The plaster is made from lime putty and marble dust, which gives a glossy finish and makes it look like real marble.
It is becoming a very popular option for UK homeowners looking to create striking feature walls and even ceilings in their homes, with a range of styles and colours to choose from.
But how much does it cost? On average, Venetian plaster costs between £85 for polished plasters and £70 for textured plasters, but it will depend on the size and design of your project. For accurate quotes, we recommend contacting a professional today.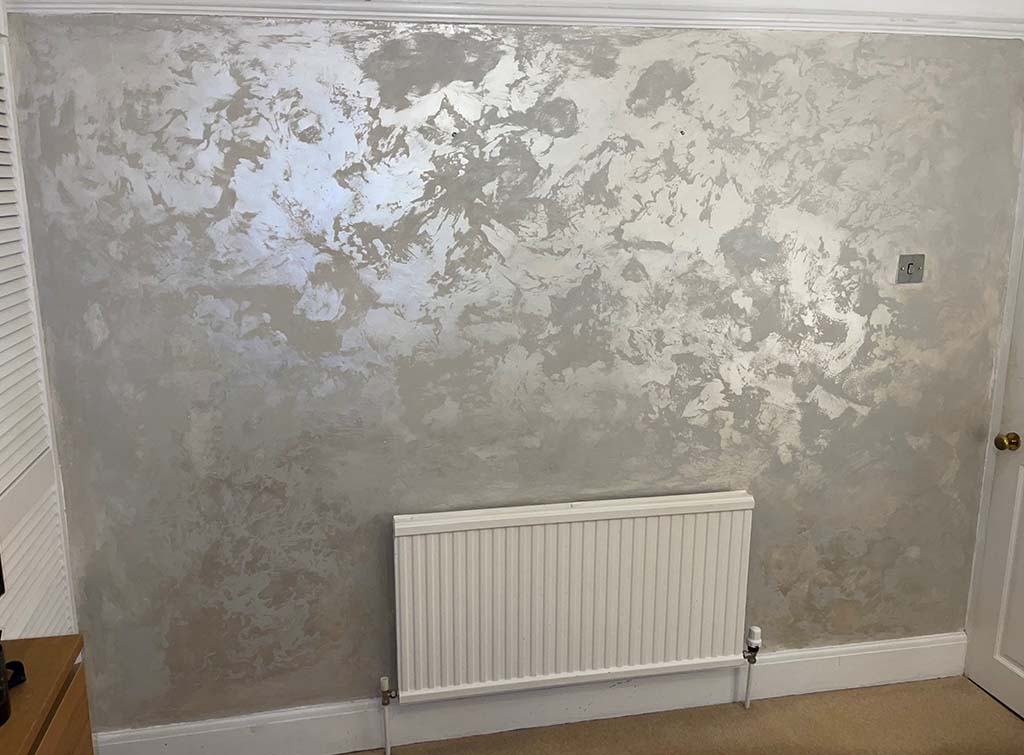 Which factors affect the cost of plastering a room?
Type of plaster job
As covered above there are four main types of plastering job.
Each of these has different timescales, materials and levels of difficulty which will impact the total cost.
Size of area
Sometimes it may not be necessary to plaster an entire room or even an entire wall, it all depends on the level of current damage. In general, larger areas take longer to plaster which will increase labour costs.
Difficulty of access
Areas such as high ceilings or second storey external walls are much more difficult to access than inside walls and as such will take longer to plaster, raising the costs. If scaffolding is required, this will also incur an additional cost.
Time required
The longer the job takes to complete, the greater the labour costs will be.
Level of finish
It is wise to be clear with your plasterer the level of finish you require. For example, do you wish to have your walls painted or to add decorative finishes? These jobs will be more costly than simply having your walls skimmed.
Condition of existing plaster
Choosing to have your walls skimmed to cover existing plaster may not be possible unless the old plaster is in good condition.
If your existing plaster has small holes and cracks but is otherwise well preserved, it may be ok to patch those areas up then skim plaster over the top. Otherwise, this can add additional costs to the overall total for the job.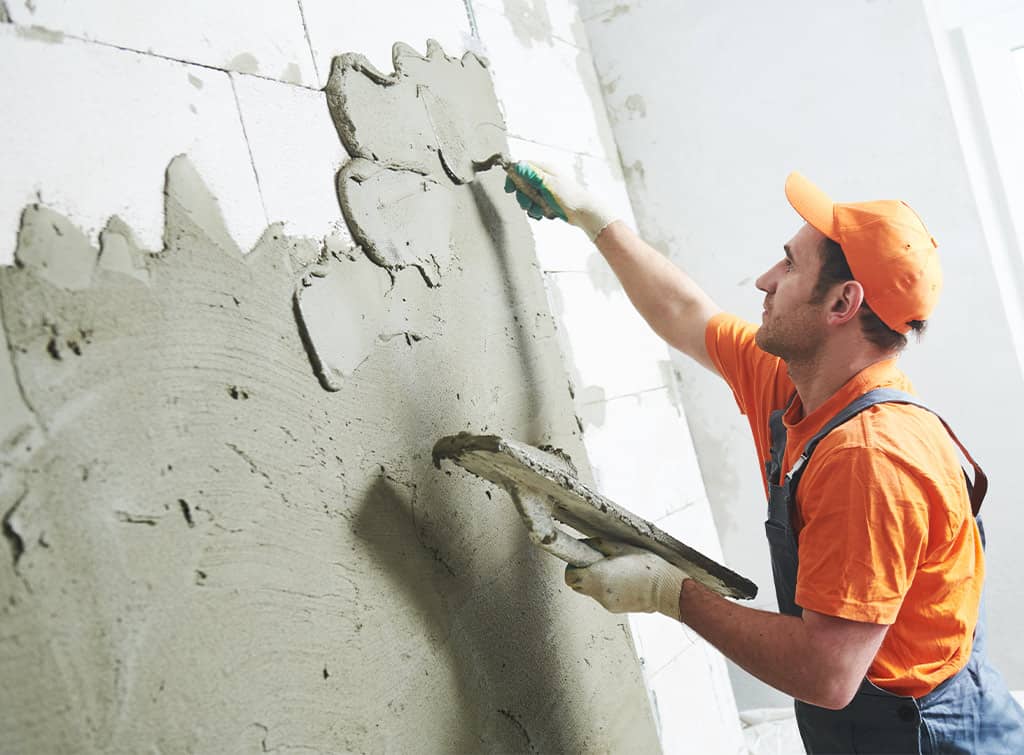 How much do plasterers charge per day?
Plasterers may choose to price their services on a daily or per job rate. It may be beneficial to ask for a quote for the total job rather than a daily rate as this way if the job were to run over you would still pay the quoted price. It is essential to take the above considerations into account when calculating estimated costs for your plastering job.
Assuming you do not have any extra issues or damages, expect to pay a plasterer around £250 per day.
See the tradespeople we've checked and recommend for your job
Can I plaster a room myself?
Whether you are a DIY expert or a beginner, plastering a room is not an easy process and if done incorrectly could open you up to issues such as damp, poor insulation and potential damage to surrounding areas.
Only you can be a judge of your skill level, however, it would be wise to consider the following when deciding to plaster a room yourself:
Size of area
Most people with a little practice and guidance should be able to fill small cracks in plaster although this can be a bit tricky at first.
When it comes to larger areas that need to be plastered, the level of difficulty rises and as such the risks that come with the job also rise.
Type of plaster job
All types of plastering require a level of skill and experience however some are much easier than others. Right at the highest level of difficulty are rendering and wet plastering, these jobs are best left to professionals especially if scaffolding is needed.
At the lower end of the difficulty scale is skimming. When the base level of plaster is already in place, skimming can be a little less tricky than other types of plastering. That is not to say skimming is an easy job, it isn't. And, unless you feel confident in your skill level it is not wise to attempt any plastering.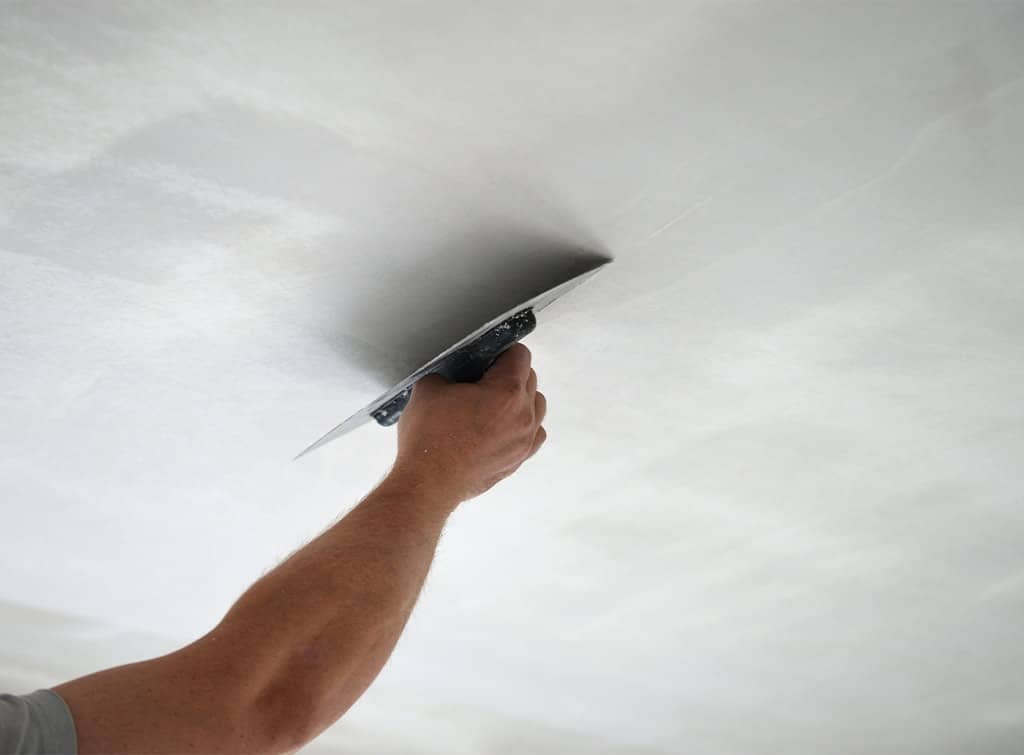 Mess and damage
Plastering (especially wet plastering) can be extremely messy and if precautions are not taken this can lead to damage to surrounding areas. It is also worth noting that with higher areas that need to be plastered you run the risk of falling off ladders or scaffolding which can lead to serious injury.
Finish
There is a reason that plastering is usually left to the experts, it is not easy. When tackling a plastering job yourself you should be prepared for the final result not to look as even as it would if a professional had completed the job.
For the above reasons we would recommend hiring a professional unless you have experience with plastering. To find a local, reputable, tradesperson in your area and get a personalised room plastering cost use our free search feature.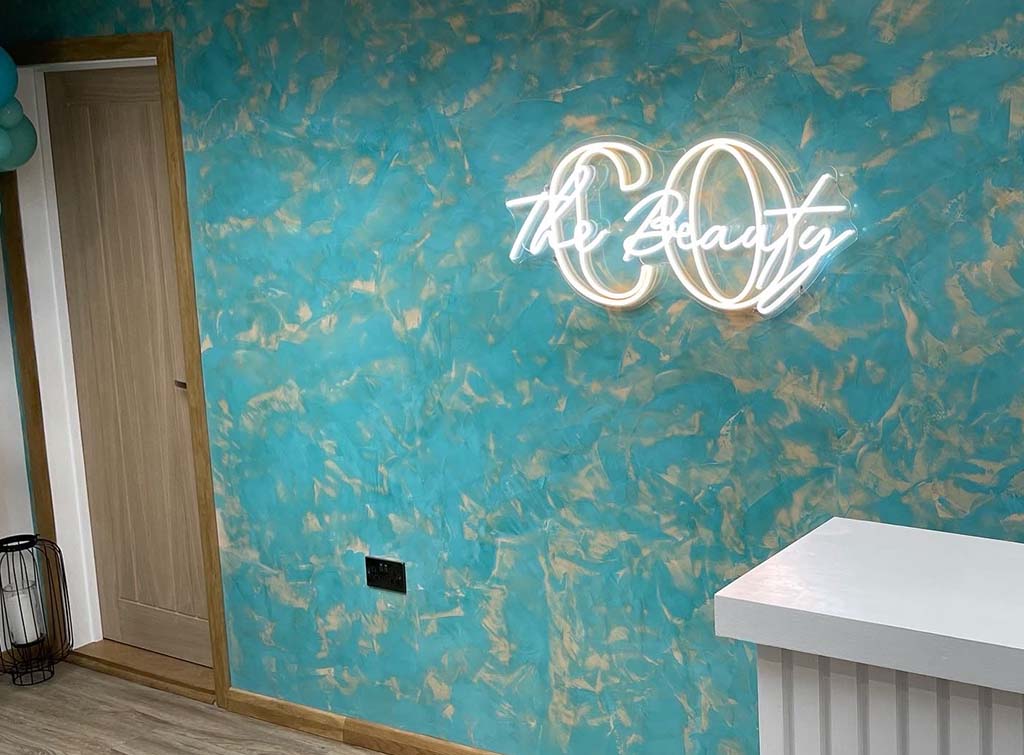 Key takeaways for room plastering
Repairing holes and cracks, covering uneven surfaces and adding insulation are all excellent reasons to re-plaster a room.
Wet plastering, dry plastering, skimming and rendering are all types of plastering jobs.
Size of area, the time required and ease of access are some of the factors that affect the cost to plaster a room.
It may be possible to repair small cracks or holes without plastering the whole wall or room.
Plastering is difficult, time consuming and can be messy so is usually better left to professionals.
See the tradespeople we've checked and recommend for your job