Last updated on May 11th, 2022
Partition wall cost guide
Here we delve into different partition wall solutions and their costs to help you bespoke your layout to suit your exact needs.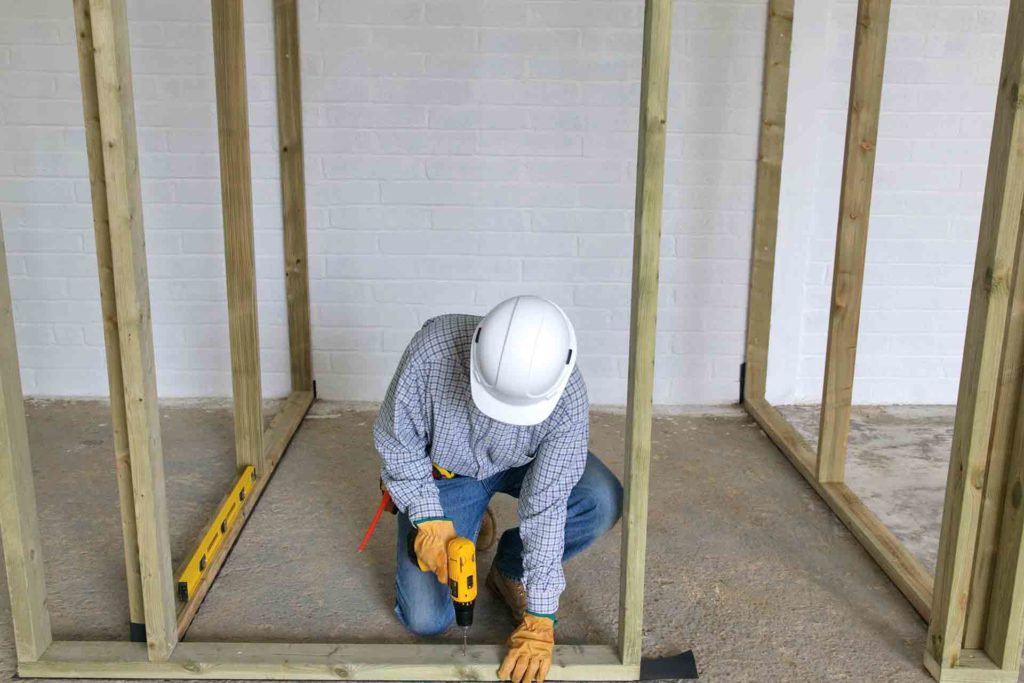 The design of partition walls has progressed in recent years. Of course, if you're after a permanent wall to divide up a room, a simple stud wall plastered on both sides continues to be the most practical and low-cost option. However, if you're looking for a solution that will create separate zones while retaining natural light, then a glass or folding partition wall might be the answer.
What type of partition wall should you choose?
It all depends on your needs and requirements. Adding a solid partition wall to divide up a room, such as a bathroom or a bedroom, not only helps create separate zones, it will also help reduce heating costs. However, if natural light is an issue, a glass framed partition wall is going to be a good solution.
| Cost provided item | Unit | Low range | High range |
| --- | --- | --- | --- |
| Timber frame stud wall, including two-sided plasterboard | per sq m | £55 | £65 |
| Metal frame stud wall, including two-sided plasterboard | per sq m | £55 | £65 |
| Glass frame partition wall | per sq m | | £2,700 |
What types of solid stud walls are there?
There are two types of stud wall frames, timber or steel, and they are both fitted to the floor and ceiling and plastered on both sides.
While a timber frame stud is cheaper in materials, a steel-framed stud is quicker to install so can cut down on labour costs. Steel frames are also more lightweight and offer greater strength and stability.
One issue with timber frame walls is that you have to plan ahead if you are going to fit heavy items to the wall, such as radiators and basins. It's worth taking a photo of the wall before the plasterboard is fitted so you know where the studs are.
Stud wall price
The cost of materials for a timber stud wall, measuring 3m x 2.4m x 125mm, is around £175 – £200. The total average timber stud wall price is between £800-£900, and the job should take 2-3 days.
Metal stud wall framing prices
The cost of materials for a metal stud wall, measuring 3m x 2.4m x 100mm, is around £195 – £215.
Find a skilled joinery in your area
Factors affecting the cost to build a stud wall
The average cost to put up a stud wall will vary. As well as the cost of materials, such as timber, plasterboard, plaster and skirting, you should take into the account following factors:
The addition of electrical fittings, soundproofing or insulation.
Specification of the system used and type of boarding selected
The thickness of the wall – 50mm thick studs are going to be cheaper than 100mm thick studs.
The centres at which studs are placed. If studs are placed at 400mm centres there is more cost than at 600mm centres as there is more timber used.
Location – builders charge more in and around London,
The average cost of a painter and plasterer
As well the cost of the partition wall itself, you will also have to factor in plastering and decorating costs. The average UK painter and decorator day rate is £190, while the average UK plasterer day rate is £175. See more from our guides on costs for plastering a room and decorating a room.
Find a skilled joinery in your area
What do glass partition walls cost?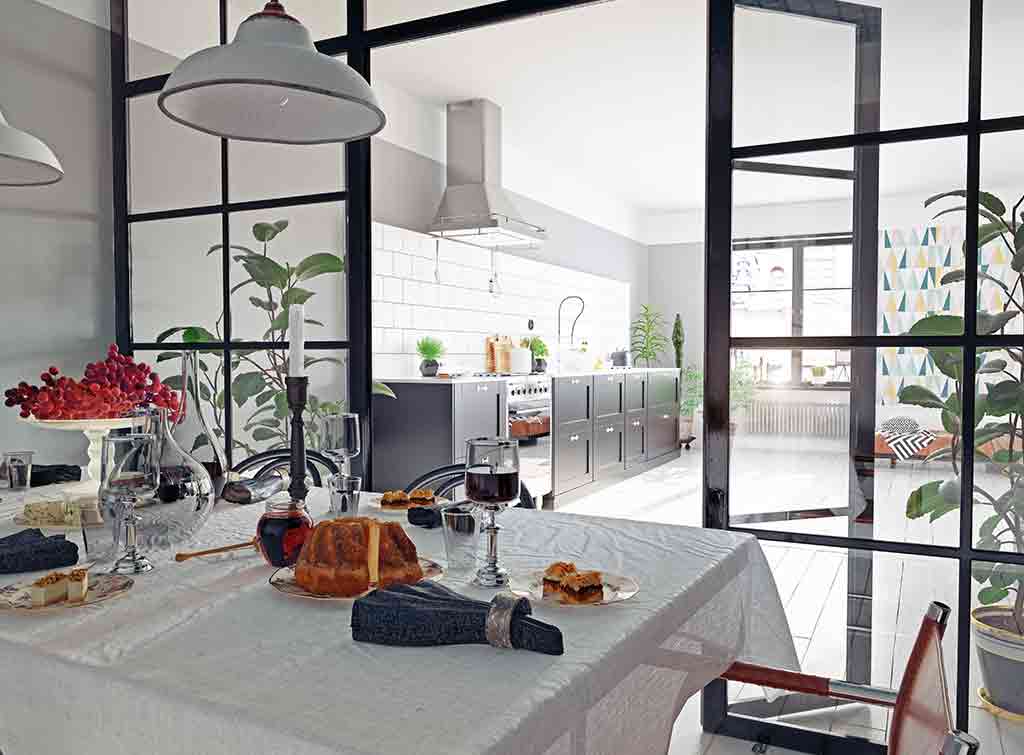 Originally a staple of an office design, interior glass partition walls are now incredibly popular in homes. Not only do they create a stunning feature, but they can also break up a space without stealing any natural light. Typically made from steel or aluminium and toughened glass, crittall style room dividers and partitions create an on-trend New York loft look and costs around £2,700 per sq m.
Both a glass office wall price and an interior glass wall cost is going to vary depending on material, design, size, and whether you want to add doors.
What is the benefit of a solid folding partition wall?
Solid interior folding doors are a fantastic space enhancing solution that helps you switch effortlessly from open plan to broken plan, getting the best of both worlds. Entertaining large crowds becomes easier thanks to the expanded space, and then you can go back to cosier zones afterwards. Compact rooms can become instantly larger, while natural light can be spread throughout darker spaces.
Find a skilled joinery in your area
What are uPVC and aluminium partition walls used for?
These are tailored moveable wall solutions that work well to provide maximum versatility. Combining an easy-to-use system with robust performance, a uPVC partition wall can rapidly divide a large area, such as an office space, and ensure noise is limited from space to space.
The average uPVC partition wall price will depend on how many panels you choose and the height of your partition wall.
Aluminium partition walls are also a durable option and are commonly used in industrial settings.
FAQs
Do I need planning permission to put up a partition wall?
No, not for a simple non-loadbearing.
Will glass partition doors add value to my home?
Fitting a high-quality glass partition wall will not only create a bold design feature, but internal folding or sliding doors will encourage buyers to appreciate the flexible layout.
Is it easy to remove a stud wall?
Non-loadbearing walls act as little more than room dividers and can be easily altered or even removed.
Find a skilled joinery in your area
Good jobs, guaranteed
Get covered when you book with Checkatrade.