Last updated on January 23rd, 2023
Piling cost guide
If you're building a house or an extension where stability is an issue, you might need to budget for piling. Here, we'll take a look at the average piling cost and answer all your questions about piling.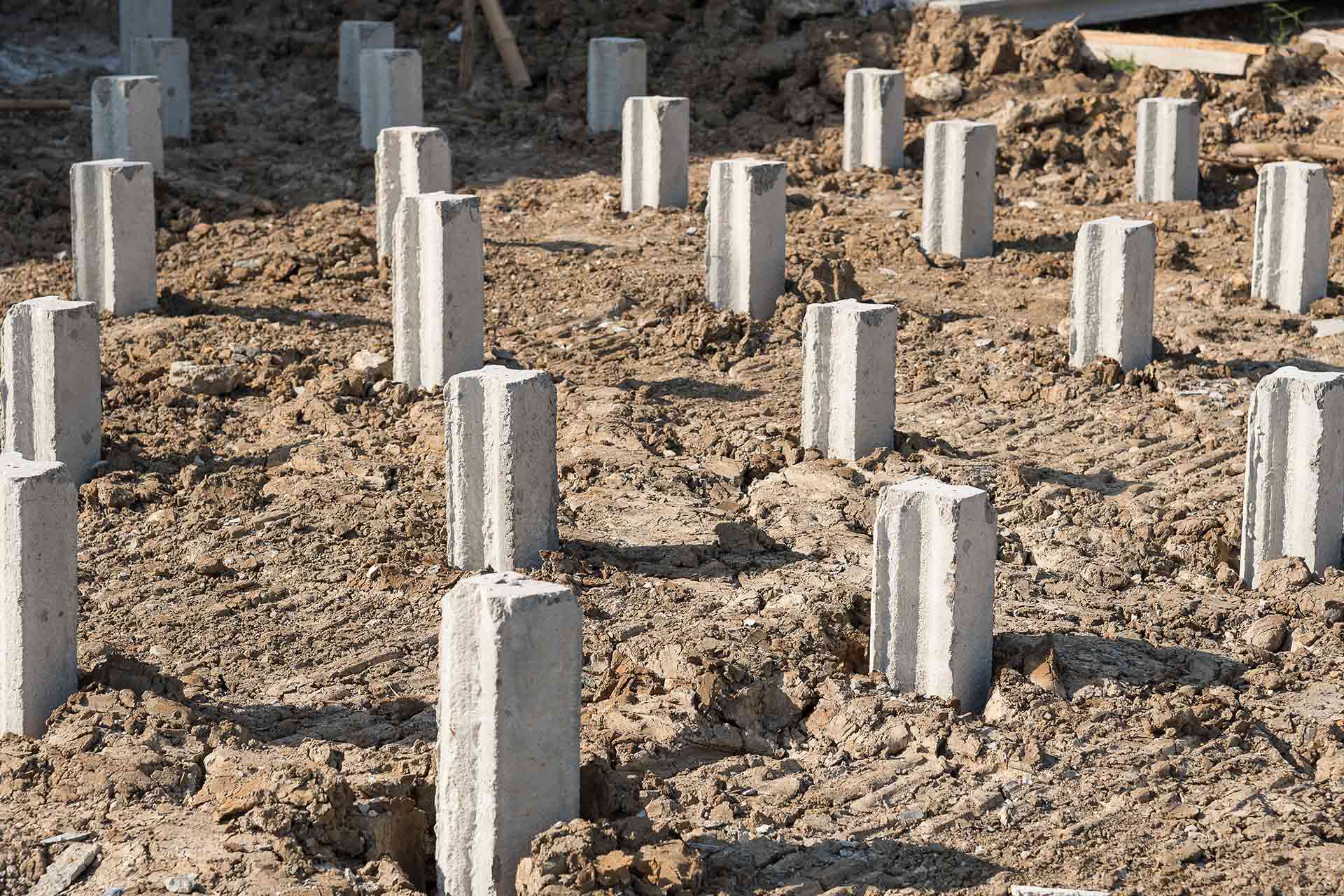 What is piling?
Piling is the process of building a type of deep foundation. Normally, columns made of steel, concrete or even wood are burrowed deep into the ground so that the weight of the building on top can be transferred further underground than what you'd be able to achieve with traditional foundations.
You may need piling if:
Your current foundation trenches aren't stable.
The water level is high.
The stability of the soil beneath your building is affected by water.
It's too expensive to remove the existing foundations beneath an old building.
Ultimately, if the ground beneath your building is unstable for more than two metres, you might well need piling.
| Item | Unit | Cost - low | Cost - high | Average cost |
| --- | --- | --- | --- | --- |
| Piling | For a 3 x 7 m extension | £4,500 | £8,000 | £6,250 |
| Desktop geotechnical investigation study | Per study | - | - | £600 + VAT |
| Basic geotechnical investigation | Per study | - | - | £1,500 + VAT |
How much does piling foundations cost?
Your piling cost estimate will depend on a number of factors, including:
Type of piles required.
Number of piles required.
Depth of piles required.
Whether the firm you choose is run by chartered civil or structural engineers (if not, the initial cost may be cheaper but you'll need to pay engineers' fees on top, which could be more than £1,000).
Whether the floor slab is concrete or something cheaper (eg. block and beam).
See the tradespeople we've checked and recommend for your job
Piling cost calculator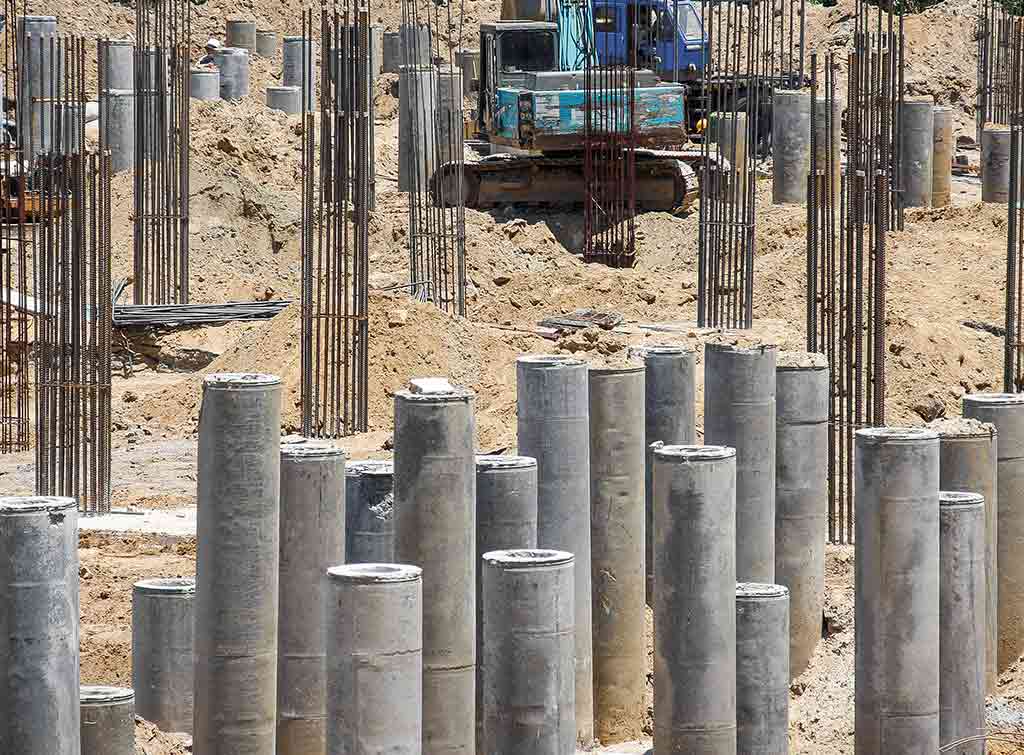 For a small extension of around 3m by 7m, you can expect to pay between £4,500 - £8,000 for mini piling. That comes to just under £300 per m2 on average. These costs include the floor slab and piles at a maximum of 4m deep.
Just be aware that mobilisation and set-up costs increase relative to the type, size and depth of piling designed, and relative to the increased machinery size required to carry out the works.
Other piling costs you'll need to budget for include a good site investigation prior to starting to select the right piling type and save costs on any abortive works. Larger projects may also choose to have a trial or borehole site investigation carried out to further determine the type of piling required and help set a budget.
If you're building in a part of the country where piling is common, you may also be able to obtain information from your local authority on ground conditions prior to construction.
For a desktop geotechnical investigation study, you can expect to pay around £600 + VAT. A basic geotechnical investigation, on the other hand, will usually cost a minimum of  £1,500 + VAT depending on the size and complexity of the project.
If you need more information on underpinning, take a look at our underpinning cost guide.
See the tradespeople we've checked and recommend for your job
How much does contiguous piling cost?
Contiguous piles are used in areas where the soil is dry and the groundwater level is below the depth you're excavating to. They are ideal for building retaining walls, for example when you're constructing a basement.
Contiguous pile walls are often the quickest and cheapest way of building retaining walls.
How much does mini piling cost?
Mini piling involves building foundations with mini piles – a type of pile that has a small diameter. Thanks to their narrow width, mini piles are light and relatively cheap but they can still carry a pretty heavy load.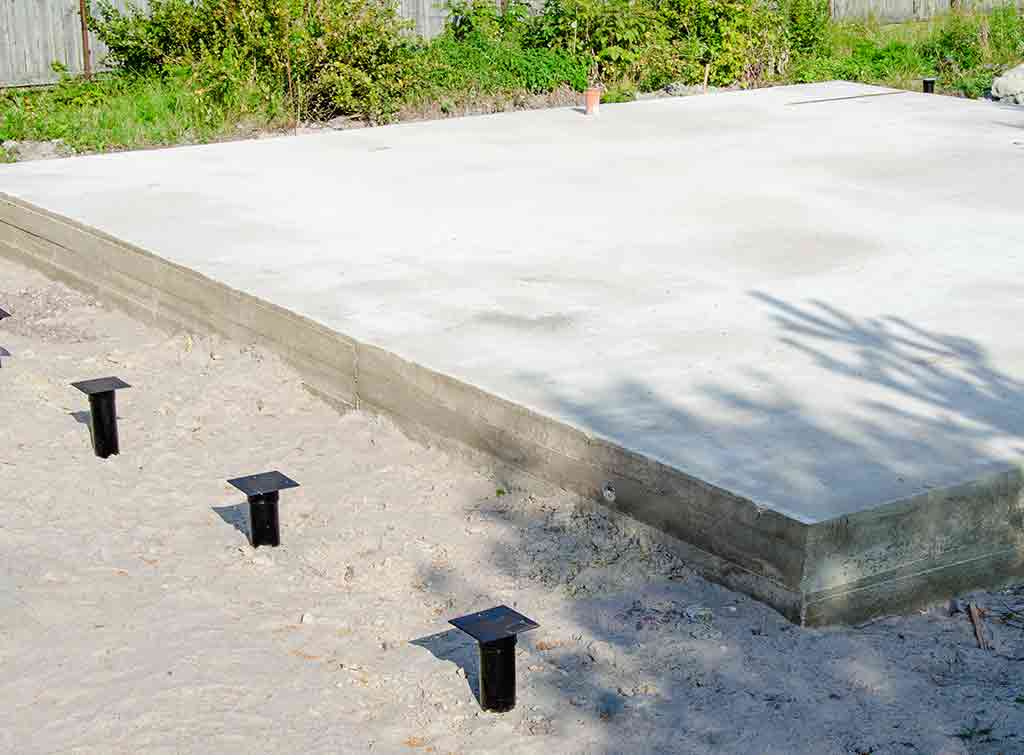 Normally with mini piling, a hollow steel shaft is drilled into the ground before concrete is poured in to support the pile. Because the soil is being supported by the steel shaft, no extra supports are needed.
Another useful method of mini piling is the use of sectional auger mini piles. These are ideal when the piling has to be carried out in a small space with limited access or headroom, as the equipment is much smaller than it would be with other kinds of piling.
How much does screw piling cost?
With screw piling, piles are used that can simply be screwed into the ground. This method is mostly used in the UK for commercial constructions or for big buildings. However, it's getting more popular for houses, extensions and even garden outbuildings.
Depending on the project, screw piling can be faster, cheaper and less messy than using concrete. The price for a screw pile set could be anywhere from £45 - £300.
See the tradespeople we've checked and recommend for your job
How much does sheet piling cost?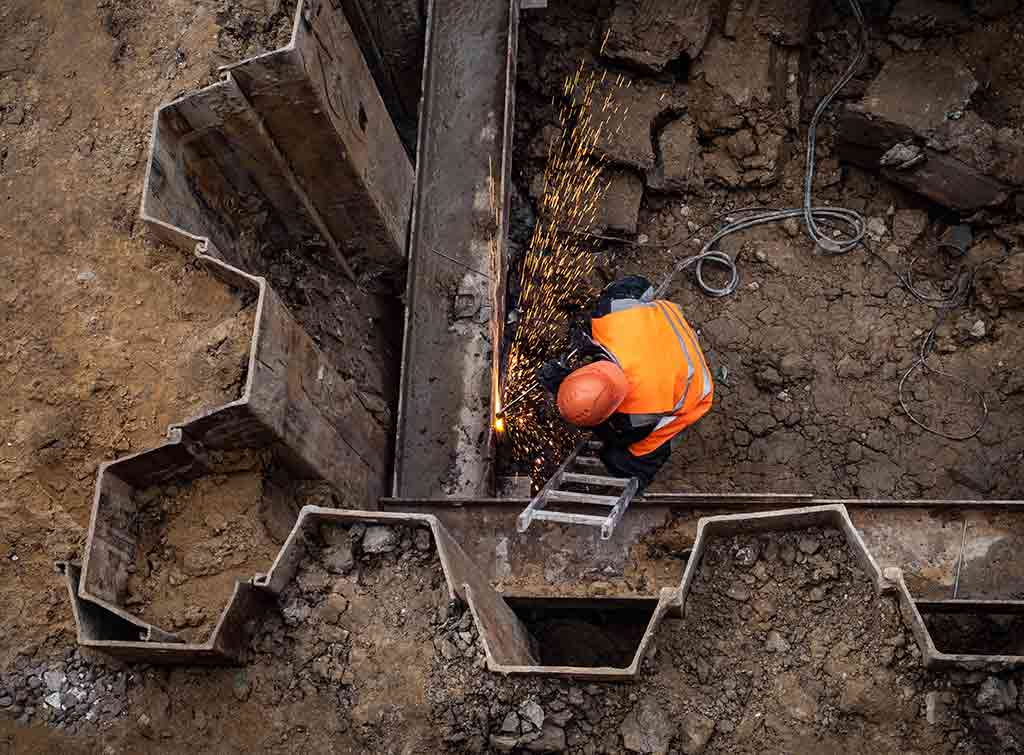 Sheet piling is where sheets with interlocking edges are buried into the ground to retain earth or support excavations. For large constructions, sheet piling can be quicker and cheaper than installing secant or contiguous walls. However, they're unlikely to be used on domestic dwellings due to the prohibitive cost
They can be made from a range of materials, including steel or plastic.
Steel sheet piling cost
Steel sheet piling is the most popular kind of sheet piling. Not only is steel very water-tight, but it's also strong and resistant to stresses. This can make it useful for retaining walls where there is water involved, such as around riverbanks or seawalls.
Steel sheets can also be welded or bolted together to make them longer.
Plastic or vinyl sheet piling cost
Plastic sheet piling and vinyl sheet piling are both different names for the same thing. Sheet piling made from plastic or vinyl has a range of benefits, including the fact that it lasts longer than timber or steel. Plastic sheet piles are also lightweight, which makes them easier to handle and allows them to be carried to sites that have difficult access.
If strength isn't an issue, you could spend around 40% less using plastic sheet piling combined with timber posts than with other kinds of sheet piles like steel. However, in practice, you often need to use just as much material as you would with steel to ensure it's the same strength, which means they often work out similarly in cost.
Saltwater piling cost
The basic principle of saltwater pilings isn't too different to residential foundation piling, although wooden piles appear to be the preferred option.
Based on the following assumptions:
20-foot-long wooden piles
Each 150mm diameter (similar in size to telegraph poles)
Wrapped to prolong the life of the wood
100 piles
Total minimum cost = £20,000 
£30,000 average cost based on £5,000 for equipment setup, moving to each pile location and removal. And £250 per pile (£25,000).
Total maximum cost = £50,000 
There will be engineer's fees on top of the above costs. The costs above are just for the piles, decking is additional.
Cost of piling key takeaways
Piling can allow you to build on ground that is unstable.
Your total piling cost will depend on the type of piling method used.
Remember to budget for the necessary investigations before starting construction.
If you're looking to build a new home, take a look at our new home foundation cost guide.
See the tradespeople we've checked and recommend for your job