Last updated on March 31st, 2022
Road construction cost guide
Need to build a private road to reach a property? This guide offers all you need to know about road construction costs and other things to consider along the way.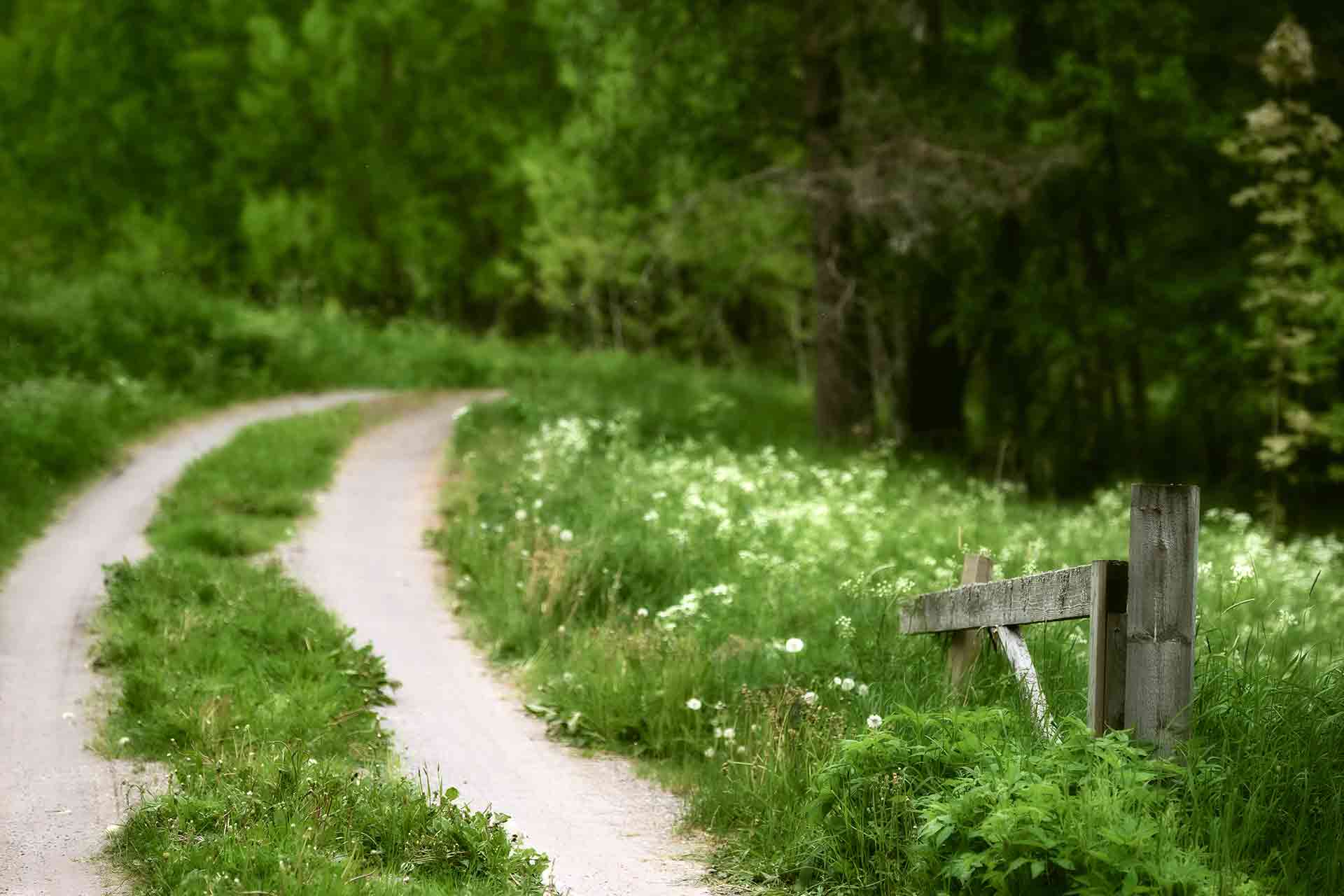 Building a new home and need to build a private road?
Purchased land and need to create easy access?
Well, we've put together a guide on all you need to know about road construction costs and other things to consider along the way.
Before approaching the council or an engineer, you need to make a plan of what you want. For example, if you're only going to use the road for occasional access, then a dirt road might be sufficient. If it's going to be in constant use, you're likely to require a harder material, such as tarmac. The road thickness depth will also depend on the existing subsoil type, and potentially increase costs.
This pre-planning will help you in estimating the likely cost of the road and whether it will be within your budget. Read on and discover the average cost of constructing a road and the other factors to consider.
Private road construction costs
| Material | Based on 100m2 driveway, 450mm deep, GSB Type 1 | Low range | High range |
| --- | --- | --- | --- |
| Bitmac Driveway - 20mm dense base course 60mm thick, 10mm surface course. 35mm thick. | | £105 per sq m | £130 per sq m |
| Concrete Driveway - C40 concrete, 200mm thick. | | £115 per sq m | £145 per sq m |
| Block paving - 25mm coarse sand, 100mm x 40mm Brindle paviours. | | £105 per sq m | £135per sq m |
Building a good-quality, private road to your new home not only creates a lovely first impression, but it can also be a lifeline in bad weather or emergencies. The average price for concrete pouring is about £100 per m3, although this will vary depending on the quality (or 'grade') of the concrete you use. See our guide to concrete pouring costs.
However, there are many other costs to consider before you even start laying any materials. For example, you'll have to factor in the cost of removing any trees, rock or vegetation in order to build your road. Similarly, you'll have to consider if there are any natural barriers you'll need to build around, such as protected trees or streams.
You'll also have to consider the type of kerb edging required to retain the road construction or the bitmac. Concrete edges will crack with traffic, while gravel will spread around the surrounding landscaping, so kerb edging is recommended.
For kerb edging, expect to pay between £28- £35 per m for 150mm x 125mm Bullnose kerbs, C20 bed & haunch.
See the tradespeople we've checked and recommend for your job
Factors affecting the cost to build a road
The cost to build a road will primarily depend on what material you use and its size. Of course, the longer the road, the more expensive the final cost.
Ensure you choose the correct material for your climate. If your area is prone to heavy rainfall, you should opt for permeable concrete or tarmac that will ensure water runoff is not an issue. However, depending on the subsoil type, surface water drainage may still be required.
Types of road construction materials: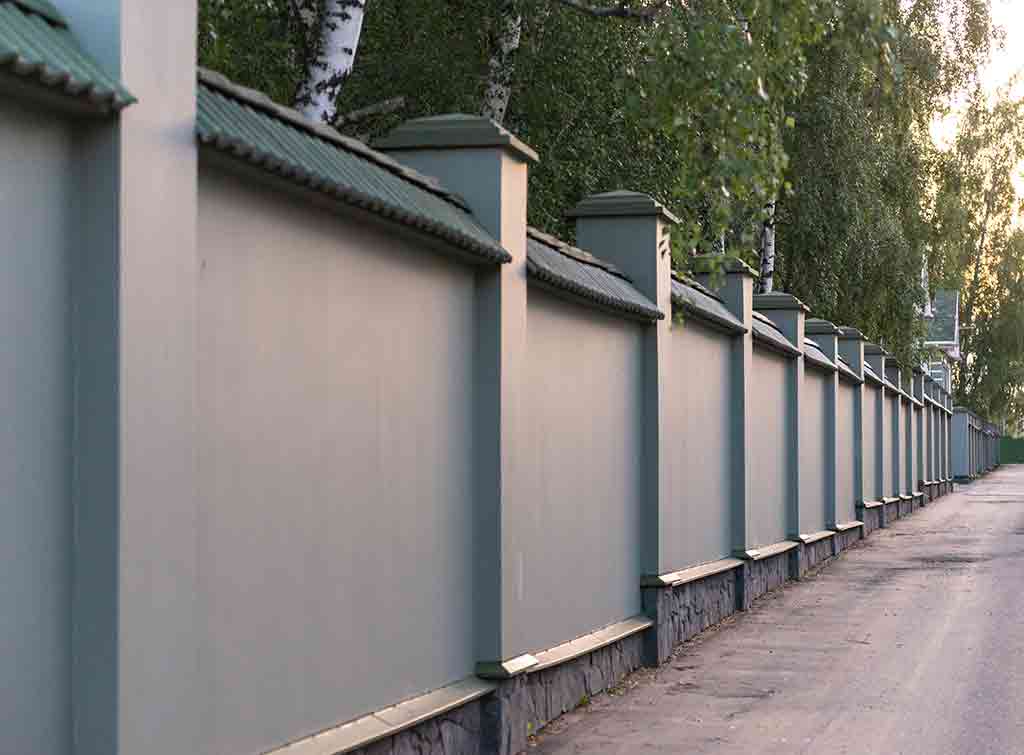 Permeable concrete is a hard-wearing, low-maintenance option but is prone to cracking if installed poorly. Expect to pay from £35 per sq m.
Permeable tarmac is durable, low cost, and a high-quality sealant will make it last longer. Expect to pay around £20 per sq m.
Gravel is pocket-friendly and quick to lay. It also offers a range of colour options. Gravel road construction costs range from £60 per sq m.
See the tradespeople we've checked and recommend for your job
What about shared access road maintenance?
A private road with shared access is the responsibility of all the road users. The title deeds of a property should clearly state the access details and any existing arrangements or costs of maintenance.
Setting up a residents committee to organise maintenance and costs might be a good idea to encourage smooth communication between all parties.
What private road maintenance costs do I need to factor in?
A private road is the responsibility of whoever owns the land, not the local authority, and like all roads, they need maintenance after years of use, or they could cause damage to vehicles and result in poor drainage. Regular ongoing maintenance, like road sweeping, should also be taken into consideration. Road sweeping & gulley cleaning will be a minimum charge per half day or full day charge.
Here are some private road maintenance costs to consider:
Surface water pipework, including gullies, expect to pay between £65 – £85 per m 
3m3 Soakaway, expect to pay between £750 – £950 per 1m3 Pit
General drive maintenance, between £500 – £1200 per year (depending on number of visits)
See the tradespeople we've checked and recommend for your job
FAQS
Will the road need a local authority license?
Yes. At the point where the private drive joins a public highway, a local authority license will be required. The cross over will need to be constructed to the local authority standard by an approved contractor, including provision for surface water runoff and kerb demarcation.
Can anyone use a private road?
Yes, a private road can be used by the general public, even if it only serves as access to private homes. Despite the public being able to use a private road, the road must still be maintained at the expense of the individuals who requested the road.
Is it possible to name a private road?
Yes, as long as you adhere to the local council's street naming procedure and that your chosen street name isn't similar to any other road in the area.
See the tradespeople we've checked and recommend for your job