Last updated on April 28th, 2022
How much does it cost to empty a septic tank?
In this article, we take a look at the costs of emptying septic tanks, recommendations to cut costs, and advice on remaining compliant with 2020 Government regulations.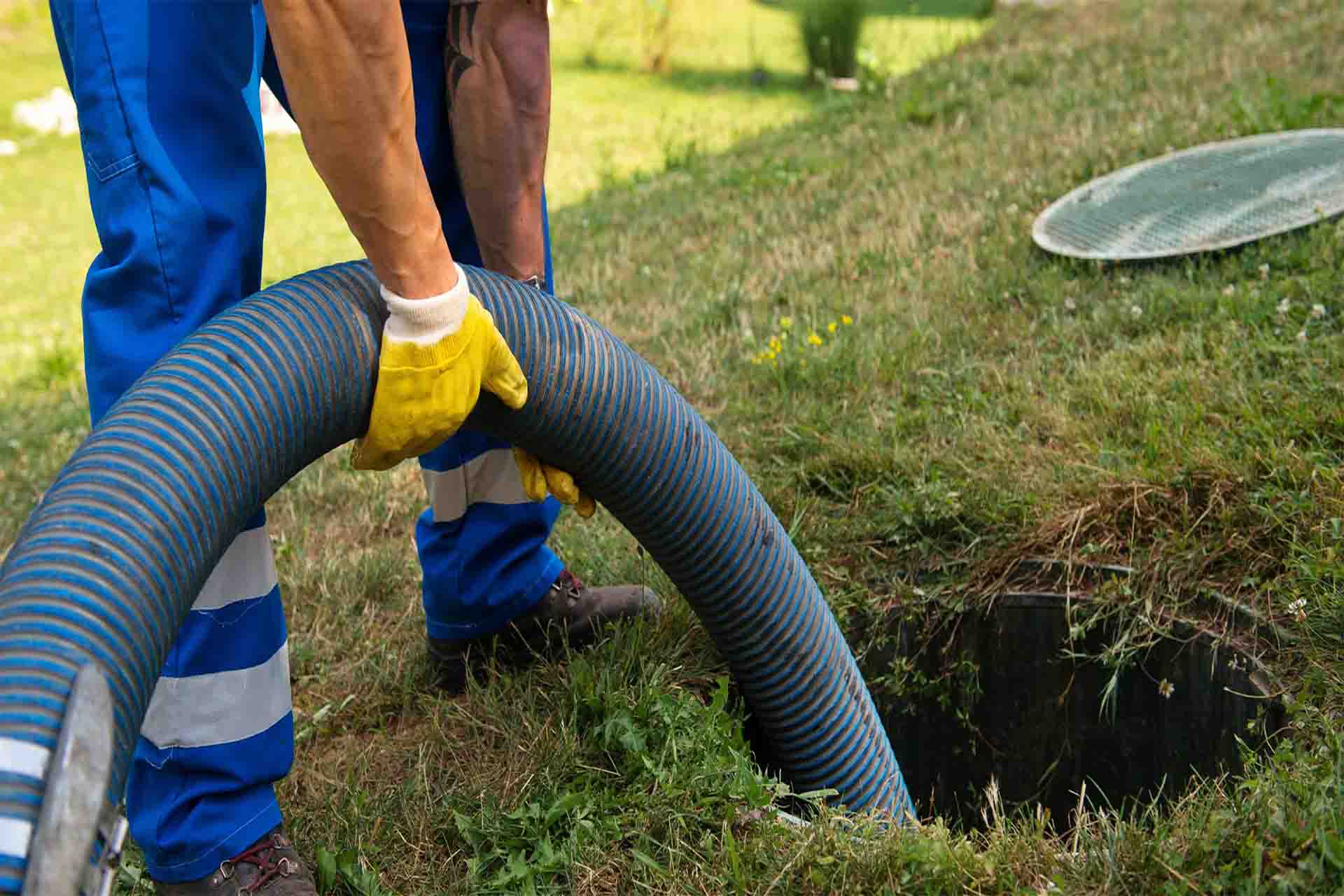 Emptying and cleaning a septic tank is essential to ensure it continues to operate successfully and that problems are avoided down the line.
It's vital you don't ignore emptying the tank. Overflowing tanks can lead to contamination of the ground around them, drainage issues in your home and foul-smelling odours. By ensuring a regular schedule of emptying, you'll help protect yourself, your family and the environment.
Cost of septic tank emptying
For a breakdown of each cost, we spoke to the online estimators at My Build Estimate – a professional estimating company monitored by the Royal Institute of Chartered Surveyors (RICS). This guide features the estimated septic tank emptying costs they provided.
The average cost of emptying a septic tank varies between £175 – £275 depending on the size of the tank.
It's important to note, these prices are based on one call out for tanks up to 4,000 gallons and only include the pumping. Should you require cleaning of the unit this will be an additional cost.
Size of tank
Time to empty
Cost + VAT
(Range low - high)
Average cost
Small septic tank
30 - 45 mins
£150 - £195
£175
Medium septic tank
1 hour
£175 - £225
£205
Large septic tank
1 - 2 hours
£200 - £250
£225
Extra large septic tank
2 - 3 hours
£225 - £400
£312.50
When is it necessary to empty a septic tank?
As we cover in our septic tank installation cost guide the larger the tank, and the lower the water usage in your home, the less often it will need emptying. By using more efficient appliances and low-flow toilets, you'll also reduce how often the tank needs to be emptied.
If you've got the right sized tank for your home, it should only need emptying once or twice per year.
In fact, emptying septic tanks less often can ensure there is a good level of bacteria to keep the tank working effectively in the future. One great way to know if it's worth the cost of septic tank emptying is to use a Sludge Judge. These cost between £130 – £230 and show how full the tank is with a simple test.
Septic tank emptying regulations
The requirements for septic tank emptying increased considerably in January 2020, following the launch of the 2020 Environment Agency Septic Tank General Binding Rules. Under these Rules, septic tanks can no longer be emptied into any type of waterway, including rivers, canals, surface water drains and streams to name a few.
This meant all tanks that were emptied in this way had to switch to using septic tank emptying services. If you have not already made this switch you will be unable to sell your house until you do so and may face fines.
Further Government advice on these regulations can be found here. Waste disposal companies must also have a waste disposal licence.
See the tradespeople we've checked and recommend for your job
What is involved with septic tank emptying?
Initially, a tanker needs to be driven onto the property, so easy access from parking to the septic tank is essential. A hose will then be run to the septic tank to suction the waste.
Septic tank emptying rarely consists of removing all of the contents in the tank, instead, it's focused on removing solids and sludge from the system. You'll then be left with a good level of bacteria in the remaining liquid to keep breaking down waste going forward.
With the waste collected, the cleaning company will then dispose of it safely and in line with regulations, typically at a waste-treatment plant.
Factors affecting the cost of septic tank emptying
The average cost of emptying a septic tank is determined by:
Size of the tank: The bigger the tank the longer it takes to empty, so smaller tanks can cost as little as £150 to empty, whilst extra-large ones can cost as much as £400. But, larger tanks need emptying less often, so they tend to work out cheaper in the long run.
Type of tank: Single chamber tanks are slightly cheaper to empty than multi-chamber tanks as they are less complicated. However, single chamber tanks tend to require emptying more often so the cost benefit is lost over time.
Cleaning: This is an additional service that is not essential but can help if selling the tank, or to prepare it for safe inspection. Once the tank has been emptied, a backwash is performed to remove any remaining solids and the tank is cleaned with specialist chemicals.
Inspection: Once the tank is cleaned you can opt to have the tank inspected to check for any damage or cracks. This is an additional cost, but regular inspections can save expensive fixes down the line and keep a septic tank running for decades.
Contamination: If the tank has leaked and contaminated the ground around it, this can take a significant cost to fix and won't be solvable using an emptying and cleaning service. It will need a specialist contractor to excavate the space, remove the waste and restore the ground to its former glory. You may even need to have the tank replaced as well.
Other additional services that can be purchased include maintenance contracts to spread the cost, and methods to improve the tank's operation, such as adding bacteria through bio-augmentation.
Cesspit emptying cost
Unlike septic tanks, which usually consist of two chambers for solids and liquids, cesspits just have a single chamber for all waste. As this contains all wastewater and solids, with no drainage option, cesspits need emptying more often than septic tanks. The cost of emptying a cesspit is roughly the same as septic tank emptying costs, however, they must be emptied far more frequently – in some cases as often as once per month!
Should you find the cost of cesspit emptying is too much of a burden, you may consider installing a new septic tank.
Can I empty a septic tank myself?
Unless you are a qualified waste disposal professional, then under the 2020 regulations it is a criminal offence for you to empty a septic tank. Therefore, you must use a qualified professional to conduct this job.
To find a local, reputable professional in your area and get a personalised cost to empty and clean your septic tank, use our free search feature.
Key septic tank emptying cost takeaways
Through more efficient use of water in your home, and using a larger tank, you can reduce how often the tank needs emptying.
You must ensure you're compliant with 2020 Environment Agency Septic Tank General Binding Rules, especially regarding where waste is emptied.
In addition to septic tank emptying you may also consider having the tank cleaned and inspected at the same time to reduce costs later on.
Cesspit emptying costs are similar to those for septic tanks but they must be emptied far more often.
A qualified waste disposal professional must be used to empty the septic tank.
See the tradespeople we've checked and recommend for your job