Last updated on May 14th, 2023
Steel building prices
A steel frame building is resilient, sturdy and built to last. They may be a serious investment, but it's one that won't disappoint when the project is complete.
Hiring Advice
Practical measures for preventing scams and choosing reputable trades
This guide explores everything you need to know on steel frame building prices, including steel cost per ton.
Ready to get a quote? Head on over to our free search tool to find professionals near you. 
Steel frame buildings prices
Although timber frames remain the most commonly used material in home building, steel frames have become a popular choice for buildings that require a robust foundation.  Steel framed houses further benefit from the precision and speed of off-site construction.
| Cost provided item | Unit | Average cost |
| --- | --- | --- |
| Steel building construction | Per m2 | £200-300 |
| Steel house (complete) | Per m2 | £1250 |
| Steel frame building + composite cladding | Per m2 | £250-350 |
The steel frame building cost isn't massively different to a normal/traditional build but the frame can be erected considerably quicker than a normal blockwork frame.
On average, steel frame building prices will range between £250-£350 per m². This price usually covers the cost for a specialist to erect the frame with cladding but excludes the cost of groundwork.
Factors that influence steel building prices
Steel frame buildings are complex. Plus, steel is a specialised material. As such, steel building prices usually depend on how busy suppliers are at the time.
Also, because steel buildings are quite difficult to construct, factors such as the size of the building, the shipping costs and the size of the team required will influence the final quote. Steel portal frame building costs will also vary depending on the location of the supplier, with costs in the South East and London, in particular, skewing higher.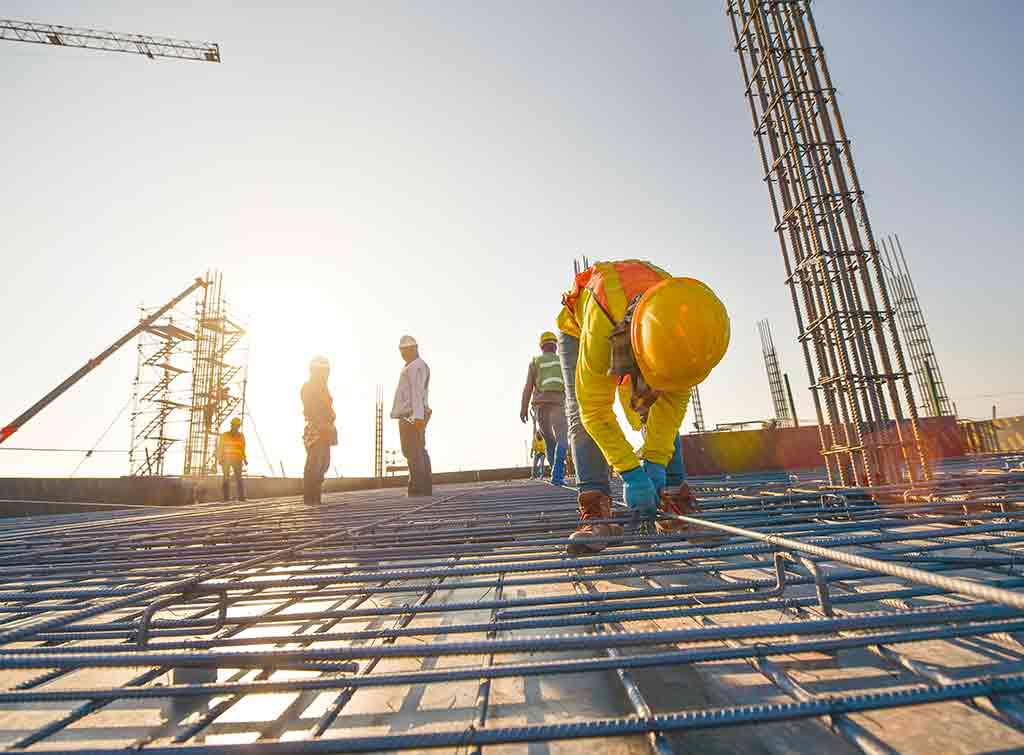 See the tradespeople we've checked and recommend for your job
Structural steel cost per ton
Structural steel in the UK has seen an increase in price per ton recently, with the average price at around £1,300 per ton. If you're looking to source steel by the ton, we recommend speaking to your local steel suppliers for accurate costs in your area.
They will also be able to provide you with fabricated steel costs per ton.
Stainless steel price per ton
Scrap metal prices for stainless steel are around £0.61 to £0.92 per kilo, which equates to roughly £620 – £934 per ton. As with large scale material costs, it's always worth speaking to your local stainless steel suppliers for them to provide you with accurate quotes of the price per ton.
Please note: Prices are known to fluctuate, so use these prices as a guide.
Cost of carbon steel
As the name would suggest, carbon steel has a higher carbon content than regular steel. This makes it stronger, but also harder to work with and more prone to rust and corrosion.
To find out the cost of carbon steel, speak to your local steel merchants.
FAQs
Is steel frame more affordable than timber frame?
No – in fact, a timber frame will nearly always be more affordable than a steel frame. Since steel is the more heavyweight and durable of the two, the construction process is much more labour intensive. The additional work required for construction will push the steel frame building cost up.
What is more robust? Timber or steel?
Steel frames incur considerable costs due to the weight of steel and the volatility of prices in the market. The return on investment with steel is a more durable building – be it your own home, a garage, an outdoor garden room or a commercial building to be used in your business. What's more, unlike timber, steel doesn't run the risk of damage from ants and termites.
It's worth noting, however, that steel is not totally immune to weather damage. In coastal areas where heavy winds and rain are a regular occurrence, steel buildings can be susceptible to rust.
Can I build a steel frame building on my own?
Due to the nature of the materials required for a build, you would require heavy-grade machinery to attempt any steel frame build on your own. We recommended either utilising the skills of subcontractors or hiring a team of professional tradespeople to complete a steel frame build. Also, always ensure that your architect is aware that steel is to be used so that the design can be customised around this.
It's also important to ensure that your steel frame contractor sets their price to last as long as required. Steel often comes with a timeframe for pricing that states 'Quote valid for xx days'. This is because steel prices fluctuate considerably. Timber frame, on the other hand, rarely moves as a price and quotes likely to be valid for up to six months or longer.
See the tradespeople we've checked and recommend for your job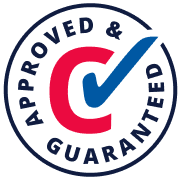 The Checkatrade guarantee
When you contact a trade through Checkatrade, our guarantee could cover you for up to 12 months. You can claim up to £1,000. Exclusions and T&Cs apply.