Last updated on October 14th, 2022
TV screen repair cost guide
Whether you have an LED, OLED, LCD, 4K, flat screen or plasma, we've compiled up-to-date TV screen repair costs to get your TV working again.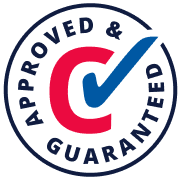 The Checkatrade guarantee
When you book a job with Checkatrade, our guarantee covers you for up to 12 months. You can claim up to £1,000. Exclusions and T&Cs apply.
Why would I need my TV screen repaired?
It's easy to take our TVs for granted, especially with how many hours of entertainment they give us. So, when a TV screen breaks, either through accidental damage or a fault, it's natural to want to get the tv screen repaired as soon as possible.
TV screens can get damaged in a variety of ways, some minor and others not so minor:
They can hit the floor, by falling from faulty wall mounts, or an accidental knock.
They can experience an internal fault, overheat, or have signal issues.
Picture quality can be ruined by static or low backlight.
They can experience burn-in from being left on too long, or can get dead pixels, a frustrating condition where some of the pixels stop working.
If you are experiencing any of these conditions, then you'll likely be wanting to know how much TV screen repair costs. In this handy guide, we look at the costs for the most common TV types.
How much do TV screen repairs cost?
Typical TV repair costs
Cost + VAT
(Range low - high)

Average cost
TV screen repair
From £76
Average TV repair cost
£50 - £90
£70
Average new TV cost (smaller models)
£129
LCD or LED repair
£150 - £225
£187.50
Plasma repair
£228 - £305
£266.50
4K repair
£76 - £209
£142.50
Whether you're facing issues due to the age of your TV, or simply an accident, it's possible it can be repaired, saving you the expense of a costly replacement.
TV screen repair costs are £199 on average, depending on the type of TV you have.
If your TV is experiencing a fault, you should check if it is under warranty, either via the manufacturer or an extended warranty that was purchased with the TV.
For accidental damage, it's worth checking as well if your home insurance company will cover the damage. You will be able to save money on TV repair costs if this is the case.
For more specific costs use our cost table to see prices for LCD, LED, 4K and plasma repairs. Or, read on for more detailed information.
See the tradespeople we've checked and recommend for your job
TV Repair or replace?
If your TV is significantly broken, or an older model, it might make more sense to replace it entirely – particularly if the TV screen repair costs will exceed the price of a new TV.
Buying a new TV costs an average of £129 for smaller models but can cost over £1,000 for large, top of the line models.
Alternatively, if the problem can be fixed for a reasonable fee and you're otherwise happy with your TV, it's worth getting it repaired instead.
Factors affecting TV screen repair costs
Type of TV: This is one of the first questions you'll need to answer, and as we'll show in the next section, costs can more than double depending on what type you have.
New parts needed: In addition to the standard TV repair cost, you'll also have to pay for any parts needed to rectify the issue.
Age of TV: For older TVs it can be harder to find replacement parts, making them more costly. Very new TVs also cost more to repair as manufacturers charge a premium for parts.
Type of issue: Some issues are easier to repair than others. If your screen won't turn on it may be that you only need a new power cable, but if you need a new screen or motherboard this will cost more.
Extent of damage: How damaged your TV is will play a role as well. For example, broken tv screen repair costs can be far lower than cracked tv screen repair costs due to the extra damage.
Screen Size of TV: Although the cost of some parts doesn't differ as TVs get bigger, TV screen costs do. A replacement display panel for a 50-inch TV will cost more than one for a 32-inch model.
How much does TV Repair cost?
In addition to screen quality issues, you may also be experiencing a general fault with the sound quality, display, connections, power source and more. In some cases, these problems can also be repaired, with the average TV repair cost coming in at around £70, plus parts.
Some specialist retailers also offer one-off repairs even if you didn't buy the TV from them in the first place. This tends to be more expensive than using a TV repair specialist.
Types of TV and their repair costs
Below, we've outlined costs for the most common types of modern TV – LED/OLED, LCD, 4K and Plasma. CRT TVs, and other older TVs that aren't flatscreen, are not included as their age makes them very hard to secure parts for and repair. Although, we would still recommend you get in touch with a qualified tradesperson to see if they can help.
LCD TV screen repair cost
Of the TVs we investigated, this was found to have the cheapest repair cost. Although they can last up to 60,000 hours, picture quality issues can start after a couple of years.
The average LCD TV screen repair cost is £187.50
LED TV screen repair cost
LED TVs are very similar to LCD TVs but do have different backlighting. As with LCDs they can experience picture quality issues surprisingly quickly.
The average LED TV screen repair cost is £187.50.
This doesn't include OLED TVs, which are cutting edge technology with very high image quality. Due to the newness of this technology and the large screen size, replacement parts can be expensive.
4K TV screen repair cost
Whilst some 4K TV problems can be repaired at a reasonable cost – such as power supply and picture quality issues – replacing a 4K TV screen is usually more expensive than replacing the TV. This is because manufacturers charge almost the same price for new screens as they do for the TV. Once you factor in shipping and labour costs it can be a very expensive fix.
The average cost of a 4K repair is £142.50 for the motherboard, backlights or inverter. 4K TV screen repair costs are generally too high to consider.
Plasma TV screen repair cost
As with 4K TVs, replacing the screen on a plasma TV is very expensive. In fact, plasma TVs are the costliest type to repair and also the most prone to some of the more challenging screen issues, such as burn in.
The average plasma TV screen repair will cost around £266.50.
| TV screen type and size | Minimum cost + parts | Average cost |
| --- | --- | --- |
| LCD under 22" | £20 | £47 |
| LCD Small 23" - 32" | £36 | £57 |
| LCD Medium 33" - 42" | £48 | £87 |
| LCD Large 43" - 49" | £60 | £100 |
| LCD X Large 50" + | £72 | £153 |
| Plasma - OLED - QLED | £72 | £176 |
TV Screen repair costs varies by TV screen size
TV screen sizes are getting bigger and bigger. As mentioned above, the cost to repair a TV isn't usually dictated by the size of the TV, however, if the screen is the problem the larger the screen, the bigger the cost to replace it.
TV screen repair cost calculator
As the TV screen size gets larger, you can expect to pay more for the replacement. The table opposite is an indication of the prices you can expect to pay for repair based on the TV screen size.
Can I repair a TV myself?
It is not recommended you attempt to repair a TV yourself. It can be a very complex job and if done incorrectly can risk further damage to the TV, or yourself. In addition, you may struggle to source the parts, especially at a price that makes repair worth the cost.
To find a specialist in your area and get professional TV repair costs use our free search feature.
Useful TV screen repair checklist
Broken and cracked TV screen repair costs are high, as they're one of the most expensive parts of a TV to fix.
Check if your TV is covered under a warranty or your home insurance, to save on TV screen repair costs.
LED, LCD, 4K and plasma tv screen repair costs vary, so be sure to check what type you have.
The age and size of your TV will also vary the cost you pay.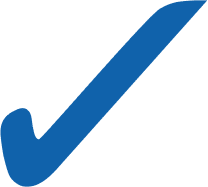 The tick you can trust
8/10 homeowners would choose a tradesperson endorsed by Checkatrade over one who isn't*
Claims are sourced from a survey conducted by Deep Blue Thinking on a nationally representative UK sample in November 2021. *8 out of 10 people would choose a trade endorsed by Checkatrade compared to one that isn't endorsed.
Claims are sourced from a survey conducted by Deep Blue Thinking on a nationally representative UK sample in November 2021. *8 out of 10 people would choose a trade endorsed by Checkatrade compared to one that isn't endorsed.