Last updated on June 27th, 2022
UPVC cleaning prices
If you look closely, there's likely to be a surprising amount of uPVC on the exterior of your home. And it will all need cleaning at some point.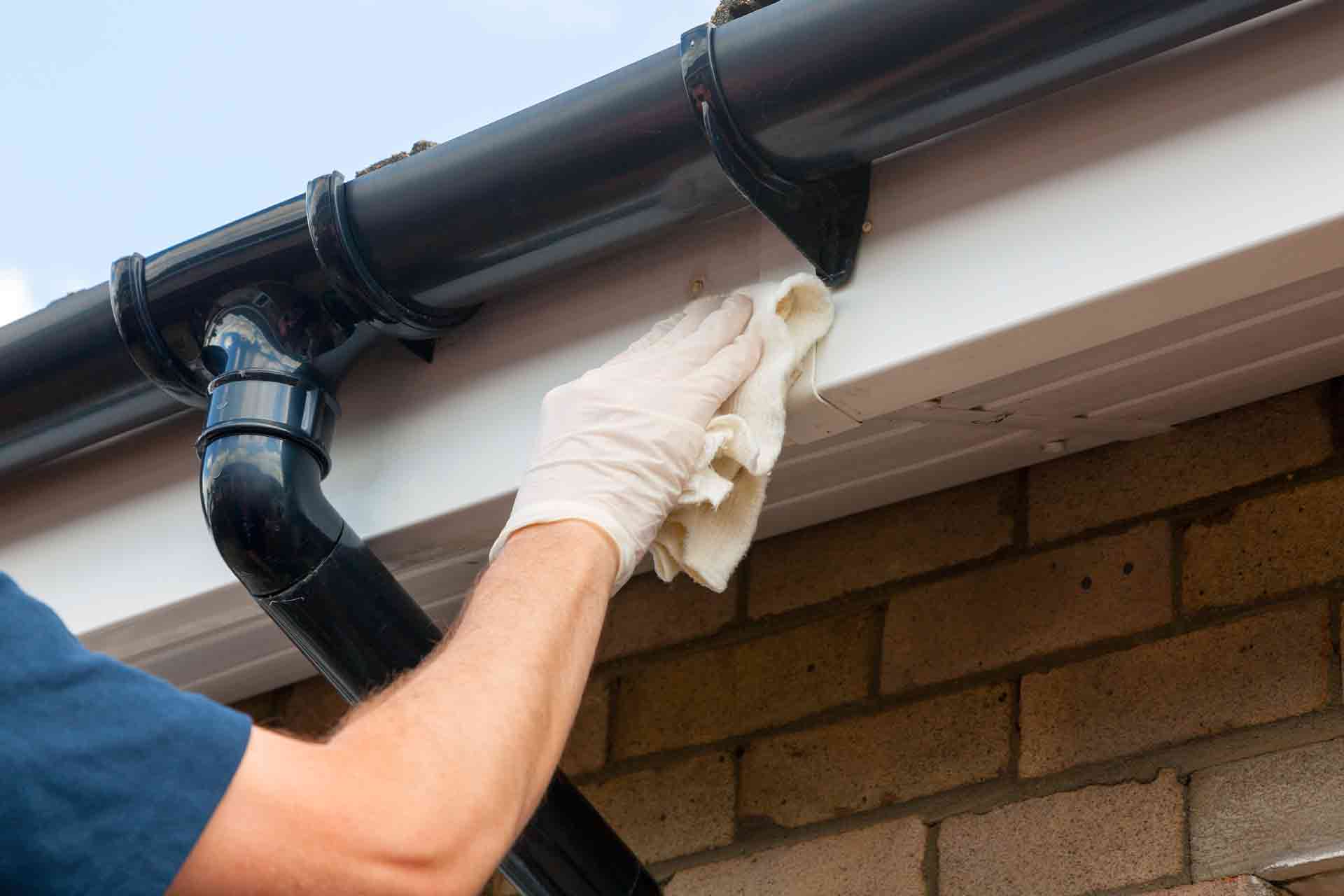 In this guide, we'll cover how much it costs to get all your exterior uPVC sparkling clean.
This includes uPVC cleaning prices for windows, doors, gutters, fascias, soffits and conservatories. These all need regular cleaning to prevent debris from building up. Plus, it will help your home look its very best from the street.
UPVC cleaning prices for windows and doors
Your ordinary window cleaner may include uPVC frames and doors as part of the price, but not all do. What's more, they may only give these areas a cursory clean while focusing on the glass.
UPVC cleaning costs for windows and doors depend on how many need cleaning, and what condition they're in.
Older windows that haven't been cleaned for a long while are likely to need more attention. This can affect the price, as can uPVC that is stained or discoloured as it will need specialist treatment.
| UPVC cleaning | Average cost (+VAT) |
| --- | --- |
| UPVC windows | £45 |
| UPVC gutters | £150 |
| UPVC fascias and soffits | £40 |
| UPVC conservatory (exterior only) | £160 |
Costs for cleaning UPVC gutters and fascias
It's crucial to have gutters cleaned regularly, to prevent them from getting blocked with debris. You can expect to pay around £150 to have your gutters cleaned.
But you may also want to clean other uPVC parts of your home's exterior, such as soffits and fascias. These can affect the appearance of your home. For an average-sized home, uPVC cleaning prices for fascias and soffits are around £40 and we recommend you have these cleaned at least once a year.
How much does it cost to clean uPVC conservatories?
If you have a conservatory and it's made of uPVC, it may need a clean every now and again to keep it looking great. Including the roof, this could cost around £160  for an exterior-only clean. However, it depends on the size of the conservatory and the roof type.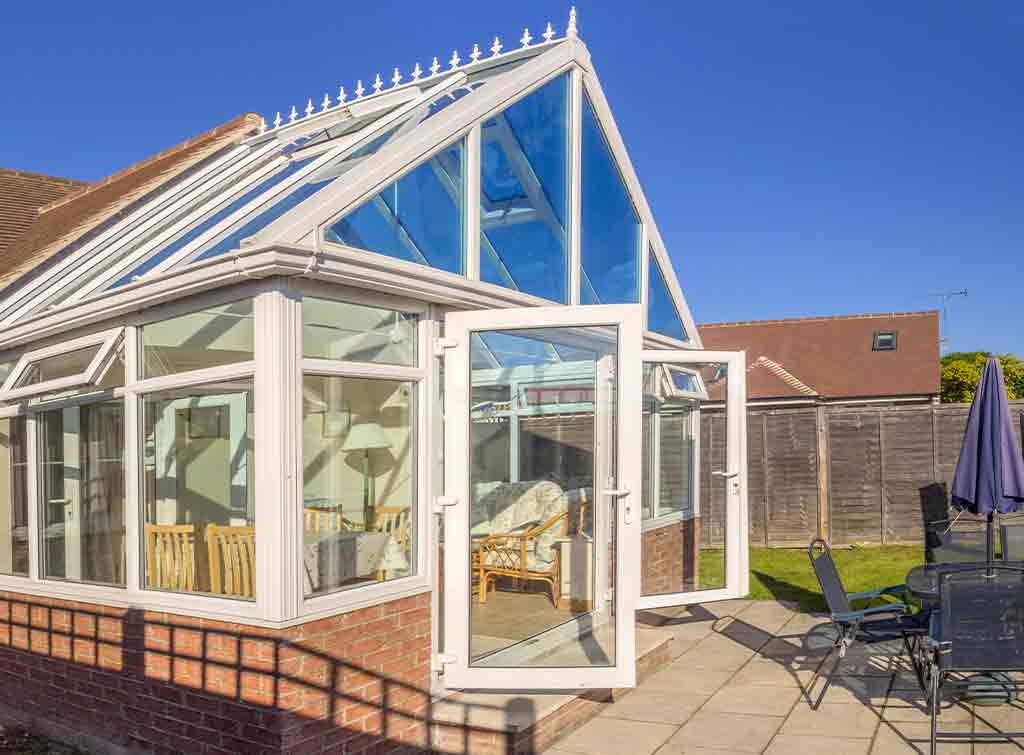 See the tradespeople we've checked and recommend for your job
FAQs
Can I carry out uPVC cleaning myself?
You can clean your own uPVC windows, doors and conservatory yourself, but bear in mind that it can be very physical work. It can also be dangerous if you're working at height. For best results, we always recommend hiring a professional.
How often does uPVC cleaning need to be done?
It's a good idea to clean your uPVC conservatory once a year, while gutters should be tackled around twice a year. For doors and windows, these can be included as part of your usual window cleaning schedule.
Can a pressure washer be used on uPVC?
It's not recommended to use a jet or pressure washer to clean UPVC, especially on doors and windows. For starters, it could damage window gaskets and seals, as well as the finish of the uPVC itself.
See the tradespeople we've checked and recommend for your job