Last updated on September 1st, 2022
Conservatory cleaning cost guide
Regular cleaning is a must if you have a conservatory. Let's take a look at the typical conservatory cleaning cost, including interior cleaning and tackling the roof.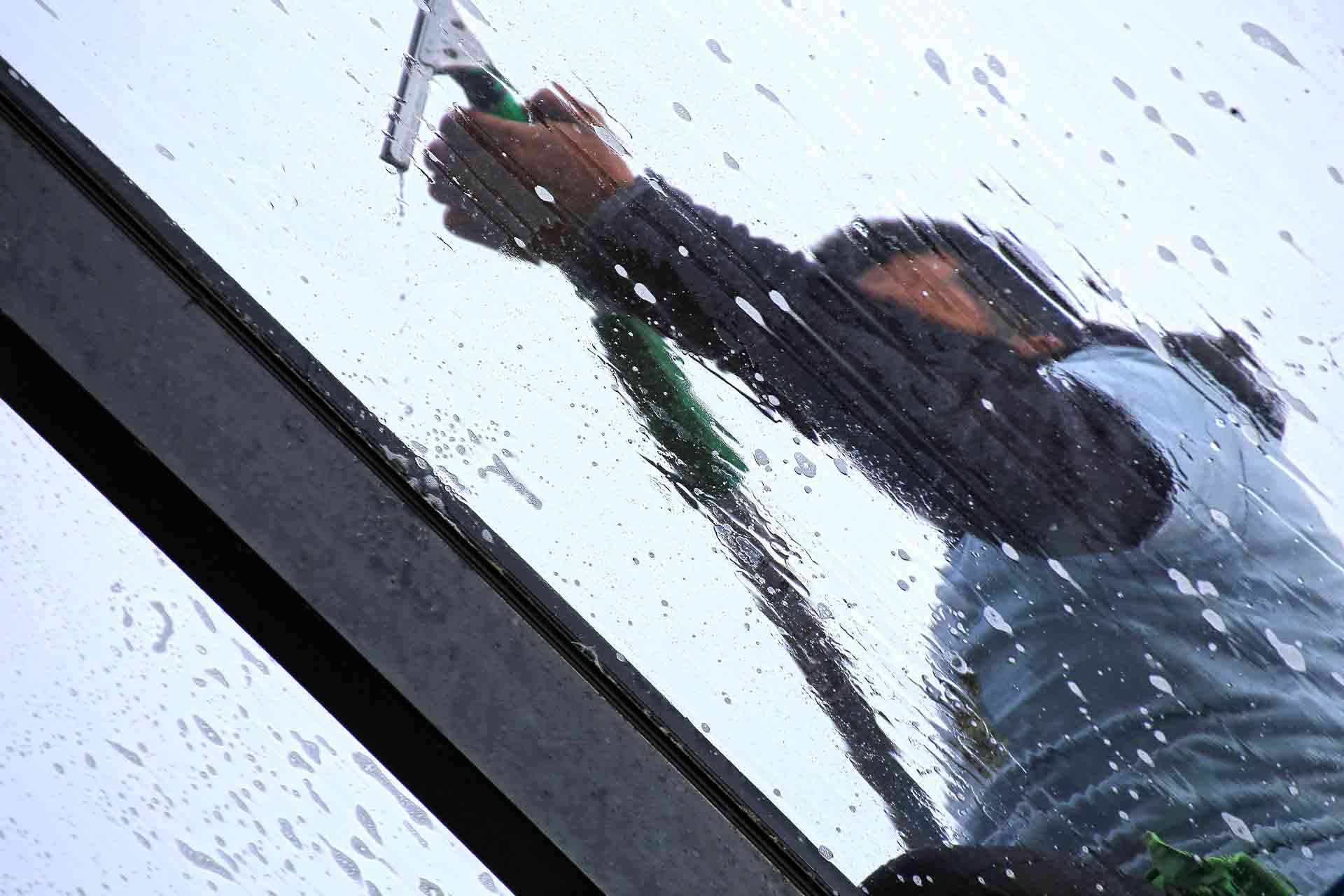 Cleaning keeps your conservatory looking its best and letting in lots of natural light, whatever the season. Crucially, cleaning also prevents debris from building up on the roof and gutters, and mould and mildew inside.
But don't worry, you don't need to commit to a monthly or even weekly cleaning schedule. Cleaning your conservatory roughly once a year should do the trick, unless it gets particularly dirty.
Conservatory cleaning prices
| Cost provided item | Price range - Low | Price range - High | Average UK cost |
| --- | --- | --- | --- |
| Exterior cleaning only | £125 | £195 | £160 |
| Interior and exterior cleaning | £300 | £650 | £475 |
| Roof only (per panel) | £10.50 | £13.50 | £12 |
The cost of conservatory cleaning can vary depending on the size of the conservatory and how thoroughly you need it cleaning.
For example, it can cost just £125 to clean just the outside of a lean-to conservatory. But if you need a full, deep clean of both the interior and exterior of your conservatory, it could cost up to £650.
Conservatory roof cleaning prices
If you need just the roof of your conservatory cleaning, you can get this done for around £12 per roof panel. This can help to clear off debris and dirt which may have accumulated over winter. It's also a good way to top-up in between a more thorough annual clean.
How much does it cost to clean inside a conservatory?
Some conservatory cleaning services also offer interior cleaning. This can take longer than cleaning the outside, as it involves cleaning the floor, sills, interior frames and glass.
You can even get what is known as a full valet service. This covers every nook and cranny of the exterior and interior of your conservatory.
It involves clearing gutters, getting uPVC 'back to white' with specialist stain removal products, applying water repellent solution to glass panels, and cleaning/lubricating locks, hinges and door handles.
Depending on how thorough the job, cleaning both the outside and inside of your conservatory should cost around £475.
FAQs
How long does it take to clean a conservatory?
It depends on which parts are being cleaned. Cleaning just the conservatory roof or just the exterior will be quite quick, but a thorough inside and out job could take around four to five hours.
Can I clean my conservatory myself and save money?
If you're prepared to apply some elbow grease, you can certainly clean your conservatory yourself. But remember that it can be very tiring work. You'll also need to be very careful when working at height, for example, when cleaning the roof.
It could be a better (and safer) idea to arrange for professional cleaning instead. An expert will be able to complete the job quickly and thoroughly, and they'll have all the equipment needed to get a fantastic finish.
Crucially, they'll also have the specialist products and expertise to get stained or faded conservatories 'back to white'.
See the tradespeople we've checked and recommend for your job