Last updated on August 15th, 2022
How much does wheel alignment cost in 2023?
Wheel alignment, or tracking as it is also commonly known, is an essential feature of tyre maintenance. But how much does wheel alignment cost? Read on to find out.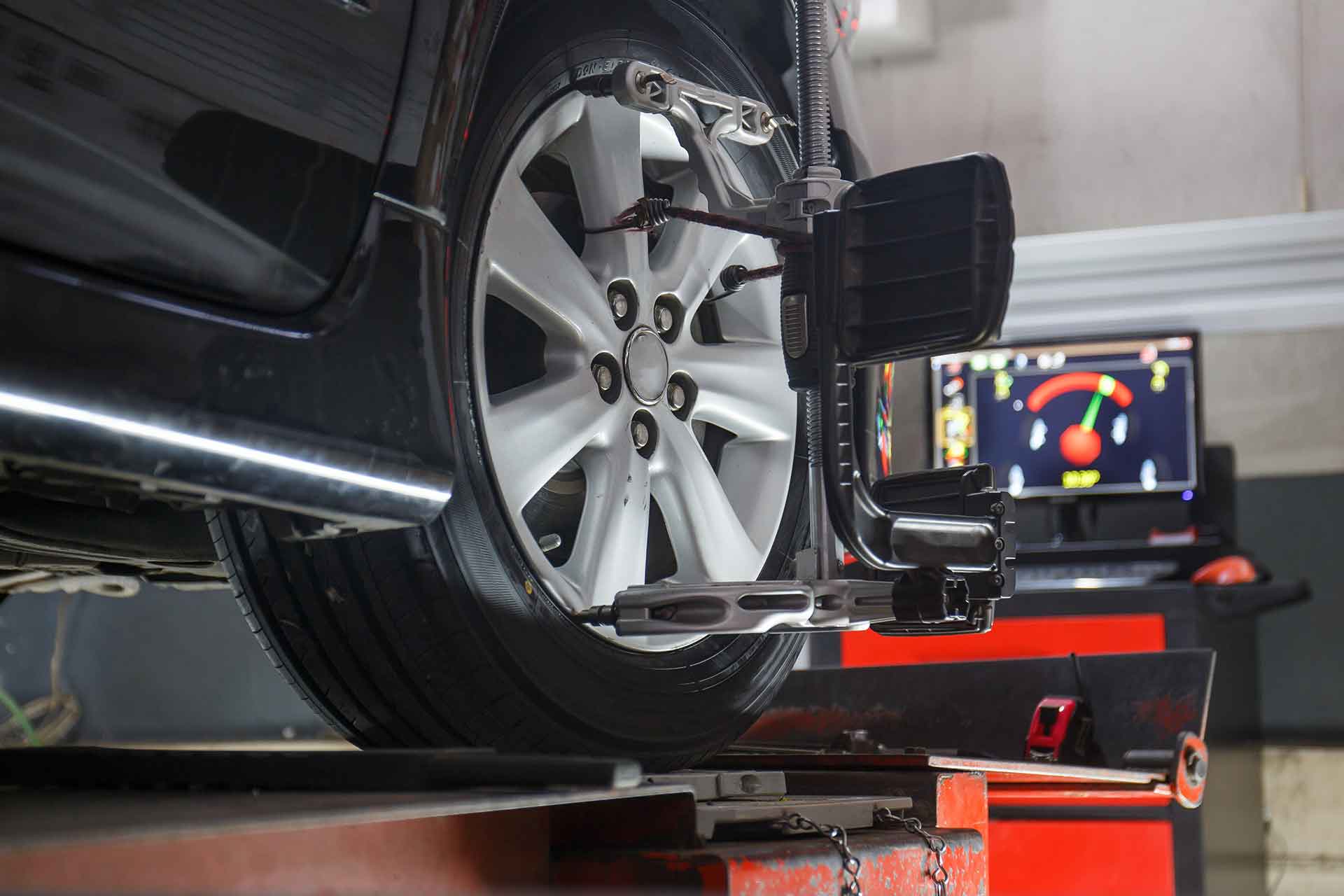 Professional wheel alignment ensures that tyre life and performance is maximised, limits wear on vehicle tyres, and reduces damage to suspension and braking system.
Additionally, wheel alignment improves fuel efficiency and comfort.
What is car wheel alignment or tracking?
Wheel alignment is more concerned with the adjustment of the vehicle's suspension rather than the wheels of the vehicle themselves. The car's suspension refers to a system onto which the wheels are mounted or connected to. Proper wheel alignment is done by adjusting the angles of the tyres in relation to each other, usually done to meet the specification of a car's manufacturer.
How much does a car wheel alignment cost?
| Cost provided item | Price range - Low | Price range - High | Average UK cost |
| --- | --- | --- | --- |
| Standard Front Wheel Alignment | £30 | £40 | £35 |
| Rear Wheel Standard Alignment | £30 | £40 | £35 |
| Four Wheel Alignment | £62 | £78 | £70 |
Wheel alignment cost is dependent on several variables; type of vehicle and location.
On average, with relation to type of vehicle and make, the average cost of front wheel alignment is £35, with rear wheel being the same at £35, and four wheel alignment costing on average £70.
However, expect areas like the South East and London to be more expensive.
What causes wheel alignment problems?
Wheel alignment problems are caused by the vehicle hitting obstacles such as curbs, bumps and potholes with force on the road. Toe alignment refers to the inward or outward turn angles of tyres when viewed from a top-down or a birds-eye-view.
On the other hand, camber refers to inward or outward turning of vehicle tyre from the front-view.
How do you know if your car needs tracking or an alignment?
Firstly, consistent uneven tread wear in your tyre is a symptom of misalignment. Unexpected left and right drift of the vehicle when driving in a straight trajectory, steering vibration and steering is not centred while driving on a straight road are signs that you need to have your car undergo wheel alignment.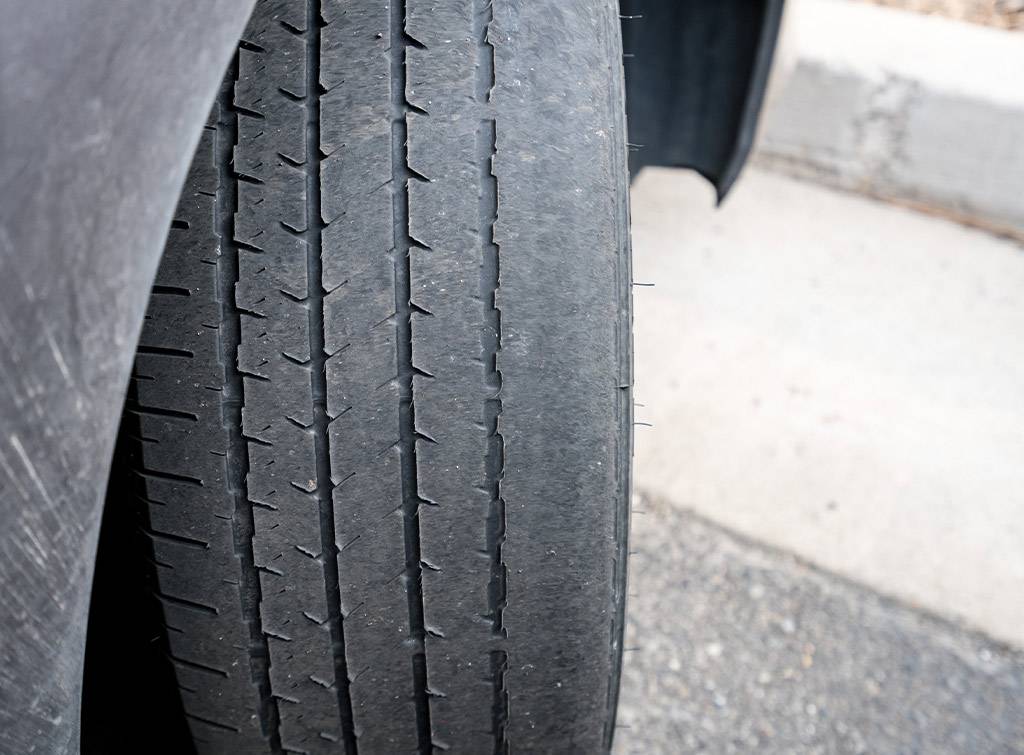 What is the difference between wheel alignment and wheel tracking?
Wheel alignment and wheel tracking are used interchangeably to check the direction and angle of the wheels in relation to the road according to the vehicle manufacturer's specification. There is no difference between the two.
Key Information
Get a professional mechanic to carry out your wheel alignment.
Car wheel tracking costs vary depending on location and vehicle type.
Wheel tracking and balancing costs are different depending on the number of wheels.
How long does a wheel alignment take?
The duration time for a wheel alignment to be completed is dependent on vehicle type. The average time is usually 60 minutes but can range between 30 to 120 minutes with different vehicles types.
Wheel alignment quotes
Before booking your car in for a wheel alignment, it's advisable to get at least three quotes. To help you shortlist mechanics you want to contact, type your postcode into our search tool to find recommended mechanics local to you.
Alternatively, you can also use our request a quote service by submitting your details and we'll get three mechanics to send you a quote.
The cost of wheel alignment will likely be a factor in your decision so it's worth noting that using an independent local garage will typically be less expensive than taking your car to a main dealer.
See the tradespeople we've checked and recommend for your job