Last updated on March 31st, 2022
Window sill replacement cost in the UK
Window sills are a staple feature of windows in British homes. Not only do they protect the wall beneath from the damaging effects of rain and condensation, but they can also add a stylish feature that adds value to your property. In this guide, we look at the average window sill replacement cost in the UK.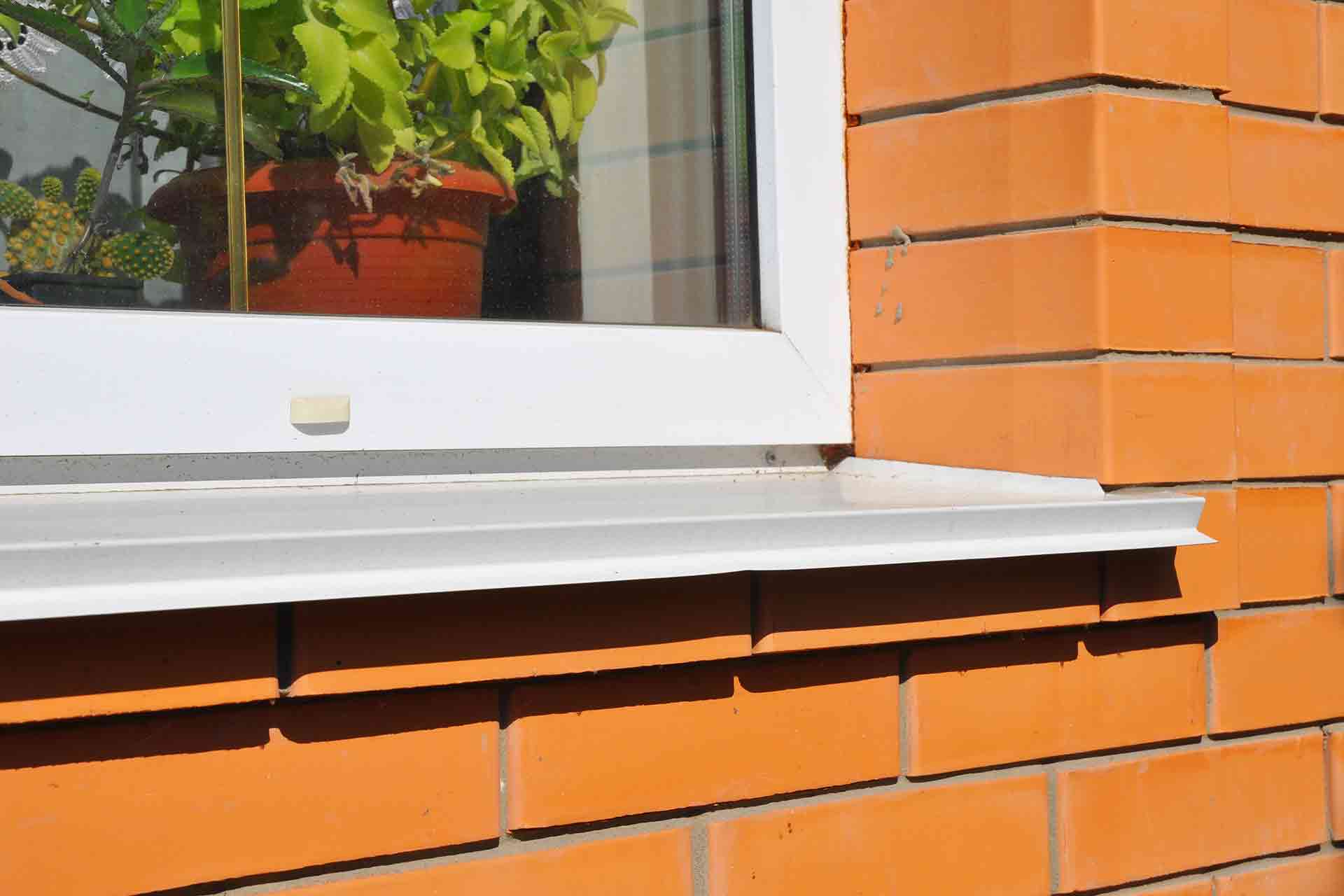 If your window sills have become damaged or rotten, it's time to replace them – and thankfully it's a pretty straightforward process to replace them. We would always recommend you hire a professional to replace your window sill, especially if you have period windows or stone sills as they will require a specialist to do the job properly.
| Item (with labour) | Range - Low | Range - High | Average Cost |
| --- | --- | --- | --- |
| Standard window replacement sill | £140 | £220 | £180 |
| Severely rotted sill replacement with frame elements | £350 | | |
| Sash window sill replacement | £120 | £340 | £230 |
| Bay window sill per 1.2M | £185 | | |
| Edwardian bay window stone sill | £3,850 | | |
| Concrete window sill replacement (average sized) | £148 | | |
What is the cost for a replacement window sill?
The average total window sill replacement cost in the UK is around £140 and £220, that includes materials and labour. That price will depend on a number of factors, most notably the size and type of window sill being replaced. For example, the average price for replacing a standard timber or uPVC window sill is less than the average concrete window sill replacement cost.
If the sill rot or damage is limited only to the outer sill, a handyman could do it in a few hours. In this case, the project will involve removing the old damaged sill and replacing with a new sill. For a standard window sill replacement, a handyman would typically charge around £40 to £55 for the job. For prices of other jobs that a handyman will do, check out our guide to handyman prices.
If you have a severely rotten window sill, the replacement cost could be a lot higher if it's led to any structural damage of the surrounding wall or window frame. And if you have a warped or damaged internal window sill (usually caused by a big radiator beneath) this can be a tricky problem to repair and will require specialist wither carpenter or window fitter work to ensure no damage to plaster and window itself.
For any of the more extensive window sill replacement jobs, the costs will be higher and the work will need to be carried out by a skilled tradesperson to ensure they do the job properly – and avoid risk of further damage in the future.
See the tradespeople we've checked and recommend for your job
Sash window sill repair costs
It's easy to replace a sash window sill, even if it is extremely rotten. You simply cut the rotten defective sash window sill out and then install a new one in its place. Once installed it will need to be primed, undercoated and then painted to match the rest of the window. The total cost of replacing a sash window sill is around £120 to £340.
Bay window sill repair costs
Repairing a rotten bay window sill will typically cost more than a standard window sill, and will require a highly skilled service – particularly if you have wooden period windows. The restoration and repair project often requires a complete repair and rebuild of the bay window. Costs will vary on the replacement work required and material and age of the window will impact overall costs. If you have a period property you will need a quote from a specialist to gauge the best approach.
Concrete window sill replacement cost
For windows with concrete window sills, you'll need a tradesperson who is experienced in working with concrete. The average concrete window sill replacement cost is around £148 per window installed (charged by the linear foot). It's also worth noting that concrete window sills are normally ordered as pre-cast lengths.
Serious window sill rot
If a window sill has suffered serious damage and been left for a long time, there could be serious consequences for the structure of the surrounding window frame and walls. If this has happened you may need to replace the whole window frame and carry out repair work to the brickwork or walls underneath or surrounding the window. The material costs for that work could in the region of £350 or more.
Edwardian bay window stone window sill replacement cost
If you have an Edwardian bay window in your home that features a stone window sill that needs replacing, you're going to have a costly project on your hands. You'll need a stonemason to carry out the work and that doesn't come cheap. Replacing an Edwardian stone window sill starts around £3,850.
See the tradespeople we've checked and recommend for your job
FAQs for window sill replacement
Can you repair a rotted window sill?
That depends on how extensive the rot is. If it's a small patch of localised rot then you can usually fix it up using an epoxy repair kit. However, if more than 10% of the window sill is rotten then you should replace the whole sill.
See the tradespeople we've checked and recommend for your job