What to do with asbestos roof tiles
Learn how to safely deal with asbestos roof tiles in our full guide. Including the dangers involved, what to look for, repair tips and mortgage implications.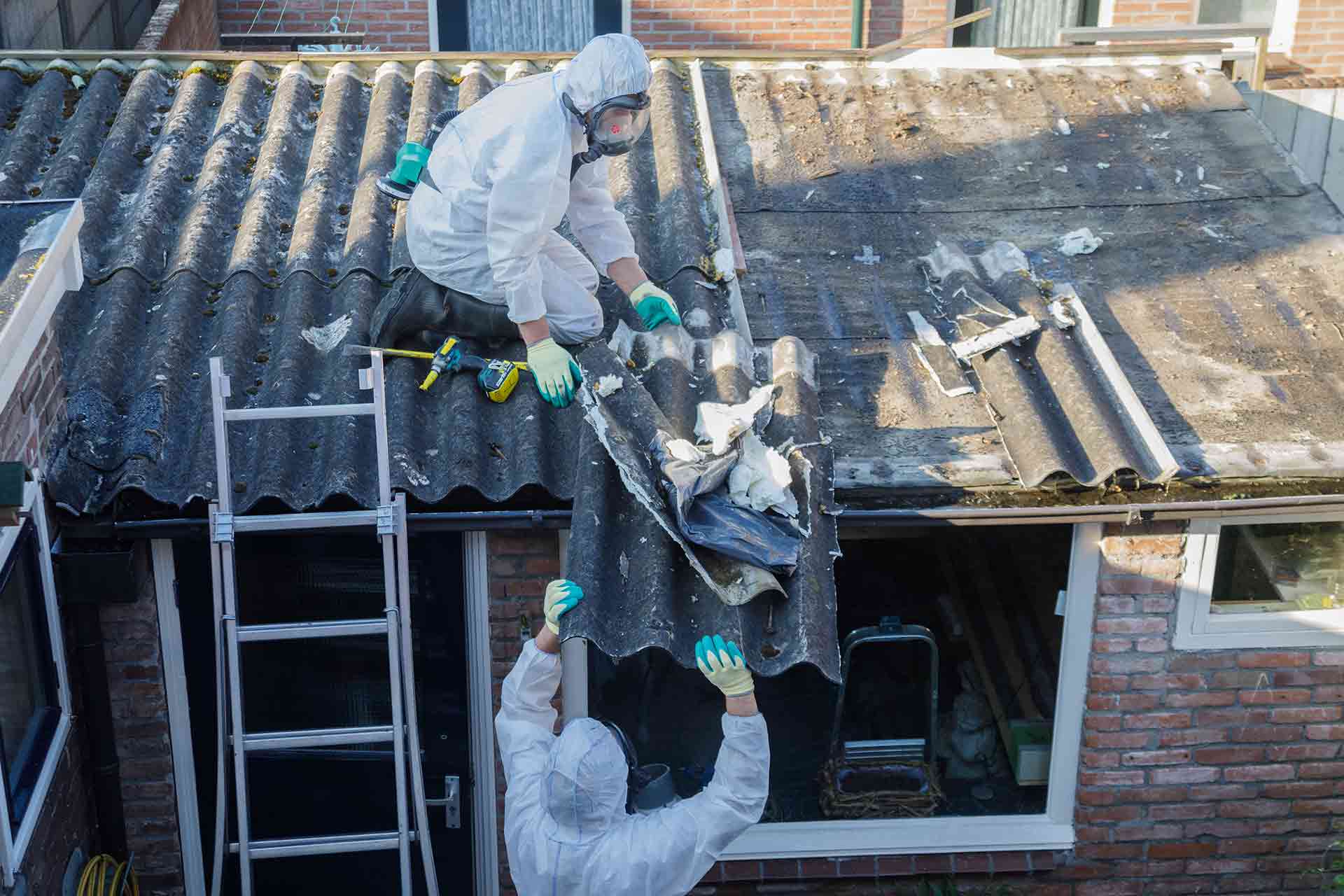 Commonly used during the 20th century, asbestos roof tiles are still being found on houses around the country. While asbestos was commonly used in the past, we now know just how dangerous and hazardous to our health it can be. This asbestos roof tiles guide is designed to teach you all about these tiles and what you should do.
We'll be looking further at what asbestos roof tiles are, the dangers involved, how to spot these tiles and asbestos roof tiles mortgage implications.
What are asbestos roof tiles?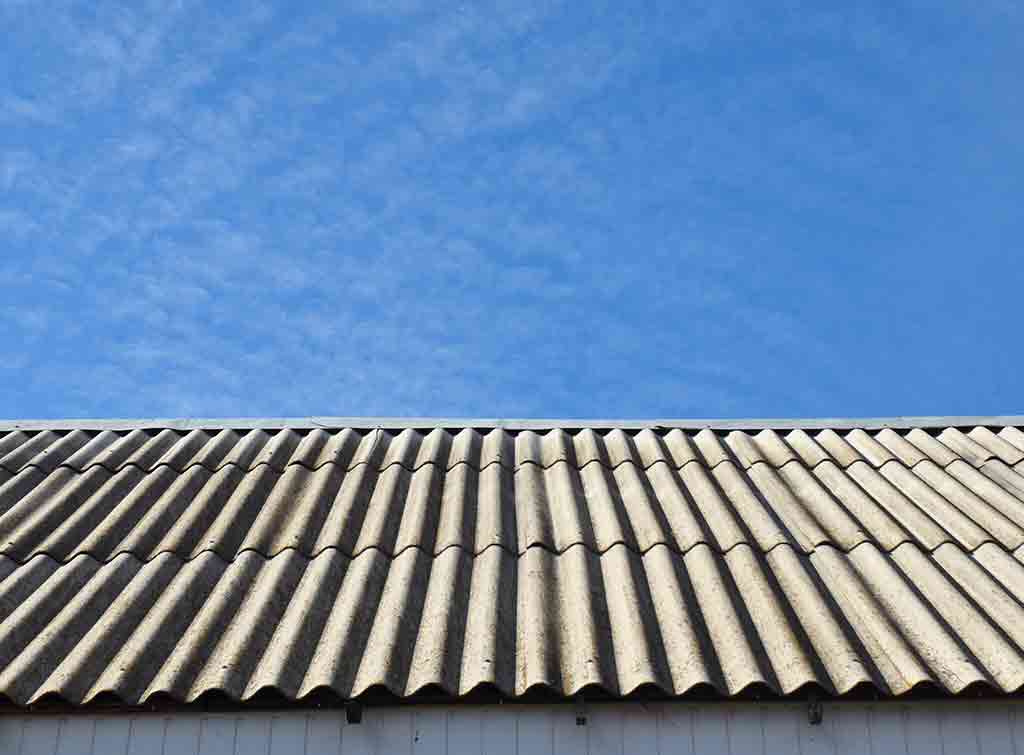 Asbestos roof tiles are made with a combination of asbestos and cement. While asbestos only makes up about a tenth of the tiles, it's still highly dangerous to risk handling them. What's more, there are three common varieties of asbestos – brown, white and blue – each with different levels of danger (white being the least dangerous).
So, how exactly do you spot asbestos roof tiles? It can be very difficult to know which tiles contain asbestos without getting a survey of your roof done. For example, the most common form of asbestos roof tiles is corrugated sheeting that's usually found on garages, although there's a range of other roof tiles containing asbestos.
One of the best ways to spot asbestos roof tiles is to look for a mark that identifies them from other types of tile, although this won't be found on every tile so it may take time to locate. If in doubt, an asbestos survey is your best option.
See the tradespeople we've checked and recommend for your job
What are the dangers of asbestos roof tiles?
You'll probably already be aware that any product containing asbestos is hazardous, but you may not know the reasons why. Asbestos is comprised of small fibres that when inhaled can cause lung damage or cancer. Left alone these tiles are likely not an issue, but as soon as you disturb asbestos through cutting or damaging, you release the fibres into the air around you.
That's why it's much safer to hire a professional to remove asbestos roof tiles for you.
When were asbestos roof tiles used?
The year your home was built may be a good indicator as to whether asbestos was used to make your roof tiles.
Wondering when asbestos roof tiles were used? Well, this hazardous substance was widely used between 1950 and the 1990s. This means, if your property was constructed during this time, it's possible asbestos was used with cement to create your roof tiles.
Mortgage implications of asbestos roof tiles

Unfortunately, if your new home is found to have asbestos roof tiles, this can affect you getting a mortgage. In fact, some mortgage lenders completely refuse to offer mortgages to homes that contain asbestos. Luckily these asbestos roof tile mortgage implications don't apply to every lender, and you'll still have options available, it just might be a little more difficult.
Repairing asbestos roof tiles
If your asbestos roof tiles become damaged, this can pose a serious risk to your health. As such, repairing asbestos roof tiles can be dangerous but leaving them damaged can also be risky. You'll need to stay safe by using appropriate safety equipment, such as a mask and gloves, and the main focus should be on sealing any hazardous fibres before they can enter your lungs.
Due to the huge risks of repairing asbestos roof tiles, we'd strongly suggest you hire a tradesperson with the necessary training to do the job safely.
See the tradespeople we've checked and recommend for your job
FAQs
Can you replace asbestos roof tiles?
If your roof tiles are in good condition, it may be safer to leave them be. However, if your roof becomes damaged, you'll need to be very careful how you deal with the issue. Wondering if you can replace asbestos roof tiles? This is absolutely possible but should be done by a qualified tradesperson, not yourself.
If you do plan to replace your asbestos roof tiles, you'll need to work with a professional with a BOHS P402 Standard certificate, a HSE license and a Hazardous Waste Carriers Licence. To learn more, please see our asbestos removal cost guide.
How long do asbestos roof tiles last?
Asbestos is durable, strong and flexible which is why it was so popular during the 20th century. So, exactly how long do asbestos roof tiles last? In general, they can last up to 85 years depending on how they have been used.
Can you seal an asbestos roof?
If you have an asbestos roof and are concerned about the risks associated, sealing can be a good option. You can seal an asbestos roof using sealing paint. This creates a watertight barrier over the tiles and means if they are damaged, dangerous fibres will be safely contained.
Is it safe to clean an asbestos roof?
Asbestos roofs can be at risk of moss and lichen, not the best look for your home. Thankfully, as long as you are very careful it is safe to clean an asbestos roof. You should never scrub your roof tiles dry, instead use a garden hose to dampen the roof and carefully brush off the moss using your hands or a soft brush.
See the tradespeople we've checked and recommend for your job
Concerned about dealing with asbestos roof tiles?
Don't worry, if your asbestos roof is damaged or needs to be replaced, hiring a professional is a great choice. Highly qualified and experienced, our trade members are here to help you no matter how difficult the job.
You can instantly search our database for experts in your local area who can safely tackle any issues you have with your asbestos roof. You can even see reviews of each professional on their profile page. This way you'll know you are hiring the best worker for your job.
Asbestos roof tile removal cost
If your roof has seen better days and damage is putting you and your family at risk, contacting a professional is the safest option. As such, you may be wondering how much asbestos roof tile removal costs. The average asbestos roof tile removal cost is £1,350, although this will vary due to a number of factors.
Alternatively, if you'd like to know if your roof tiles contain asbestos, you can pay for an asbestos survey. It's often worth getting your whole home checked for asbestos rather than just your roof so you can stay safe during any home renovations. Generally, it'll cost £250 for a survey of a 2 to 3 bedroom property.