Broken window emergency repair tips
If you are unlucky enough to find yourself in a broken window emergency, we are here to help. With causes of broken windows, the best steps to take and more.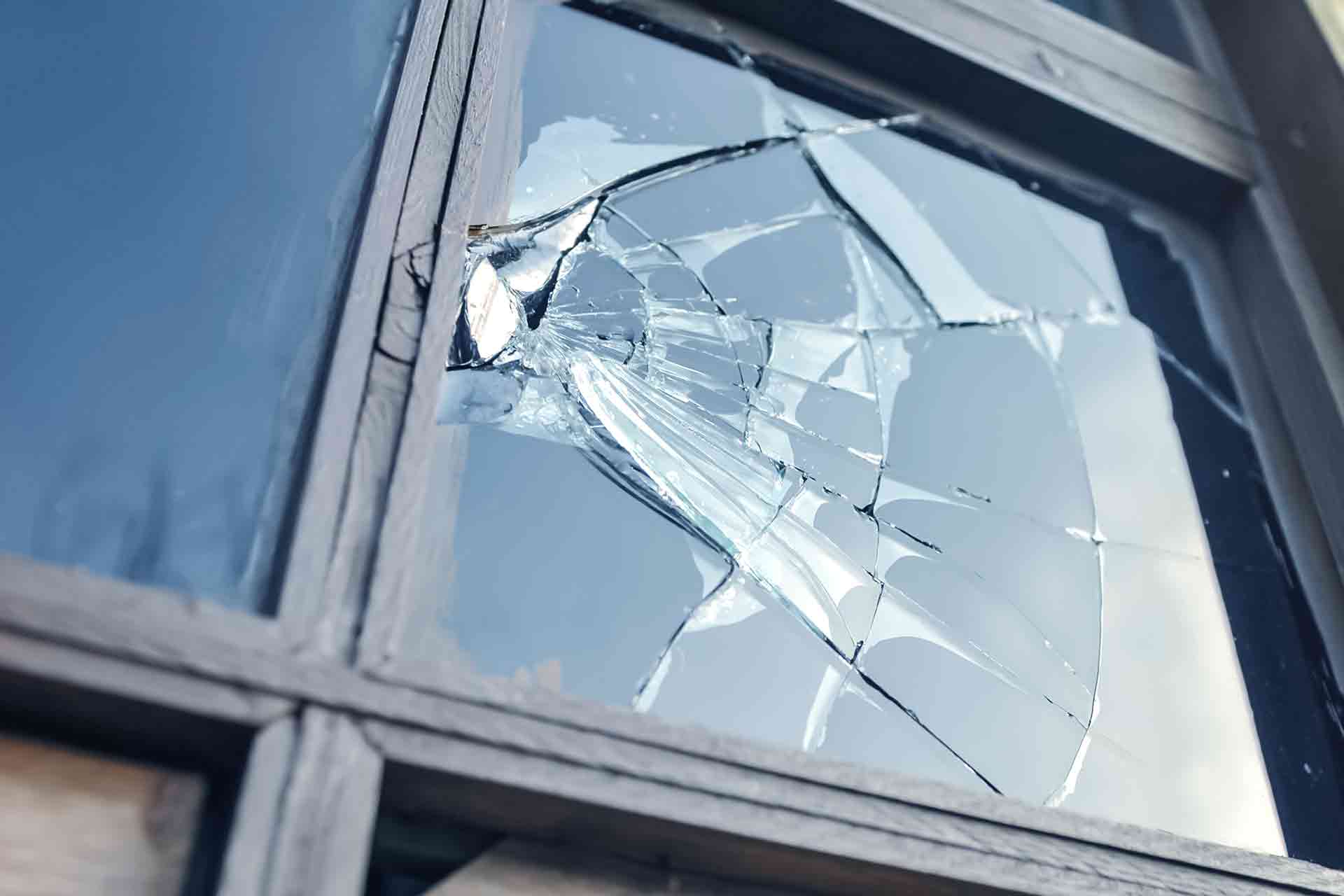 Double glazed windows are more than worth the investment with benefits such as energy efficiency and improved security, however, like all windows, they are at risk of breaking. The risk is usually minimal although it's possible for a double-glazed window to shatter or crack for no obvious reason. So, what do you do if you find yourself in an emergency where a window has broken?
Join us as we guide you through the right steps to take. We'll also be learning how to board up a broken window and how to find an emergency broken glass repair company.
What to do when you discover a broken window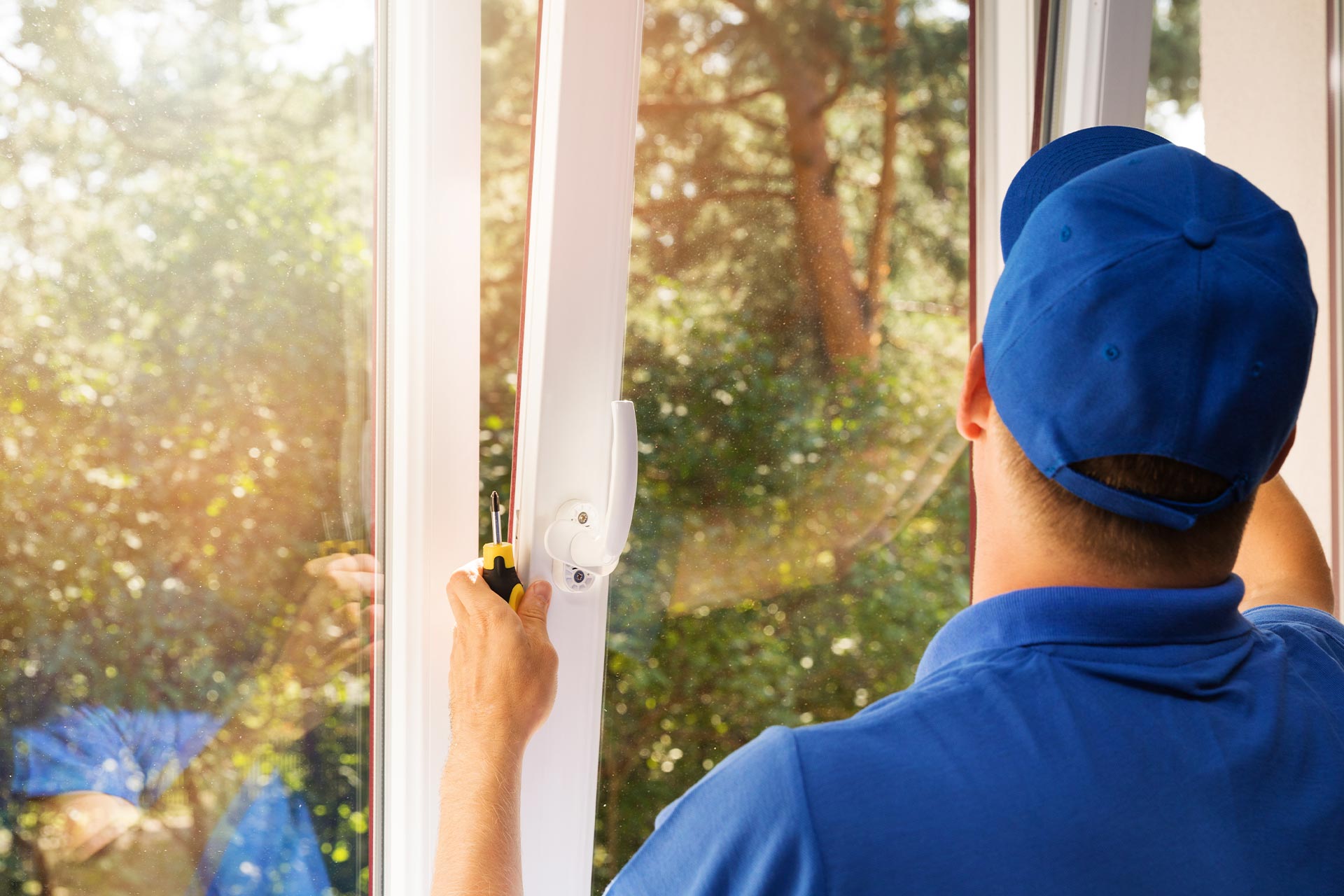 If your window becomes cracked this can affect its security and stability, meaning it's much more likely to break than an uncracked window. Once a window does fully shatter, this is urgent and it's important to take the right steps for safety.
If you have a broken window you'll need to:
Figure out what caused your window to break. If there's an obvious cause like a storm or home intruder, it's important to ensure you are safe in your home.
Move any children and pets to a safe area and ensure they can't come into contact with the broken glass.
Put on shoes and use some thick gloves to protect your hands before carefully sweeping up the glass using a dustpan and brush.
If possible, remove any loose shards of glass left in the window frame to prevent them falling out later and injuring your family.
Use pieces of tape to go over the floor area, picking up any tiny pieces of glass.
Dispose of the glass in a thick bin liner and put this bag somewhere your pets and/or children can't reach.
Cover the space as described in our 'how to board up a broken window' section below.
See the tradespeople we've checked and recommend for your job
How to board up a broken window
It's important to properly board up your window to prevent rain from entering your home and causing damp. This also deters burglars from breaking in. It's vital you do a thorough job to protect your home and family.
Wondering "how to board up a broken window?" Temporarily cover the window with bin bags then gather these materials and follow the below steps:
Tools and materials
Thick gloves
Plyboard sheets
Masking tape
Staple gun
Drill
Saw
Bin bags
Screws
Tape measure
Method
Put on your thick gloves and make sure your window is clear of glass.
Cover any stuck pieces of glass with masking tape.
Measure the window frame, then cut your plyboard sheet to size using a saw or ask a DIY store to do this.
Make evenly spaced pilot holes in your plyboard then screw the board to your window frame.
How to find an emergency broken glass repair company
Finding the best emergency broken glass repair company can feel a little overwhelming as there are so many businesses available. It's important to choose the right company for your needs, so consider the following:
Look at customer reviews. Searching for a repair company through Checkatrade gives you the opportunity to see past customer reviews and real-life examples.
Get a range of quotes to ensure you're being charged fairly. Don't simply pick the lowest price as this may be an indicator of inexperience.
Take a little time to chat about your job with different repair companies. This'll give you an indicator of their professionalism and whether you'll work well together.
Check if a warranty is offered with your new windows in case of any defects.
See the tradespeople we've checked and recommend for your job
Reasons your double glazing has shattered inside
Sometimes double-glazing breaks for no obvious reason at all. When this happens, it can be shocking but rest assured there is a cause. Some of the reasons your double glazing may have shattered inside are:
Your windows are large, giving more chance of flexing and cracking.
Your window was installed incorrectly creating pressure on the glass.
Your window was defective thanks to an error made during production.
Your double-glazed window was subject to a quick increase in temperature, raising the pressure between the panes.
Your window was scratched, weakening it.
Professional window replacement
If one or more of your windows is broken, for whatever reason, you'll need to hire a company to replace the glass. This is the best option to ensure your new window is correctly fitted and will last as long as possible. Thankfully, using our handy search feature can help you get in touch with a range of different professionals with one simple search.
Let us take the stress out of your broken window emergency by helping you find the perfect repair company for you. All our members are vetted and highly qualified to assist you. What's more, you can even view their profiles and see customer testimonials.
Broken window repair cost
Once your window glass has completely shattered, it cannot be put back together again. Instead, you'll need to have the glass replaced to create a clear, durable and secure window. Our window glass replacement cost guide is packed with prices, considerations and tips to help with your broken window emergency. The average broken window repair cost is £120.