Building regulations for boiler installation
Keep your tenants safe with our landlord's guide to building regulations for boiler installation. With flue and boiler positioning guidance and so much more.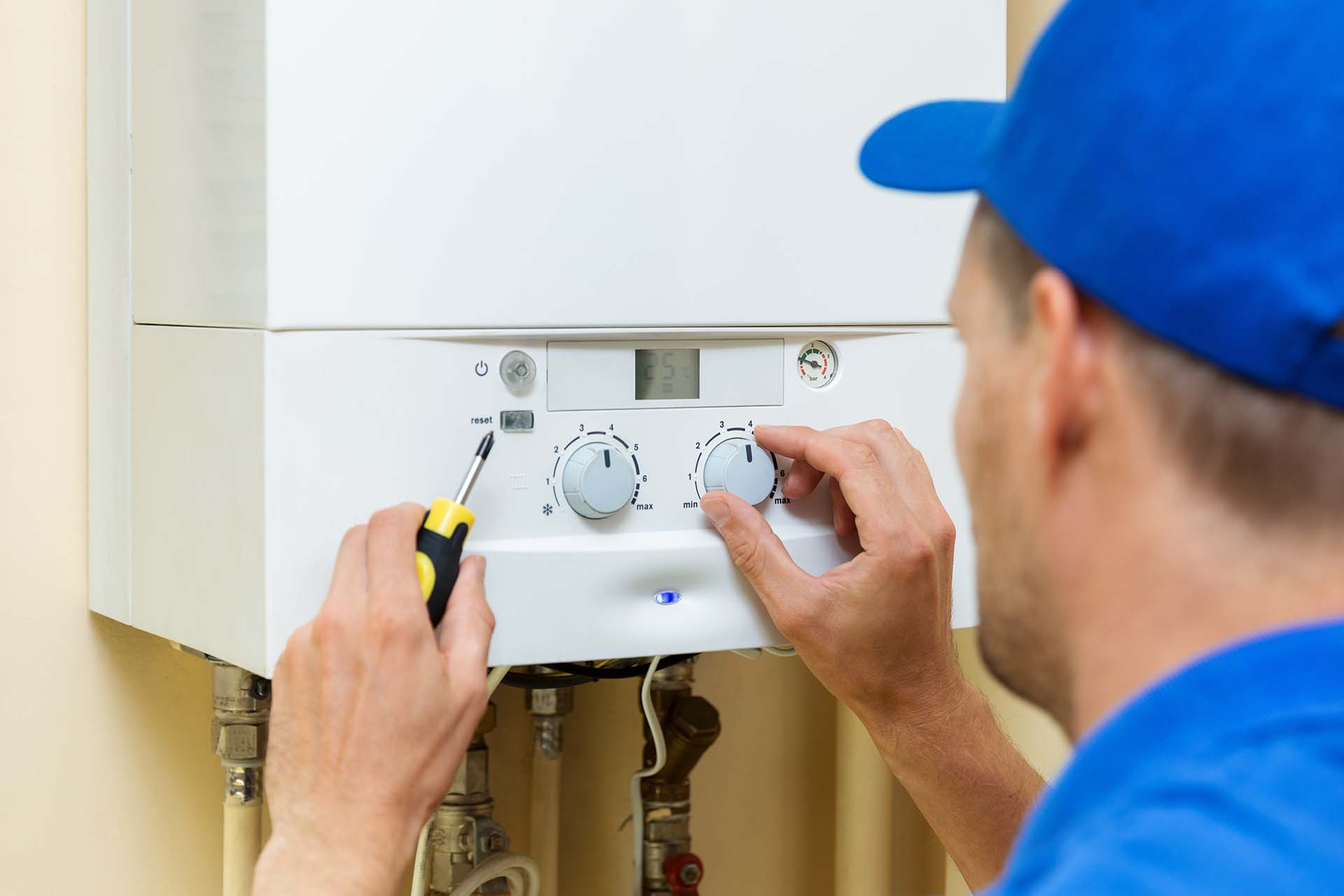 Boilers play an essential role in keeping our homes warm and providing hot water for quick showers and relaxing baths. Over 20 million UK homes use boilers, this number will only grow as demand for new houses continues. This guide outlines the detailed building regulations required for boiler installation. We will cover topics like boiler position building regulations, boiler flue positioning, and oil-fired boiler regulations. So, keep reading to explore the world of boiler regulations.
What are building regulations for boiler installation?
As a responsible landlord, it's up to you to ensure the boilers in your rental homes are safe, working correctly and comply with building regulations. These regulations are in place to ensure boilers are correctly fitted and safe to use. Remember, a faulty boiler could cause damage to the home as well as injury to the occupants.
So, what are the building regulations for boiler installation? Well for starters, gas boilers should be installed by a Gas Safe registered installer who'll follow building regulations. The engineer who installs the boiler should then notify your local authority through the Gas Safe Register in under 30 days. After this, a "Boiler Building Regulation Compliance Certificate" will be issued.
Building regulations for boiler installation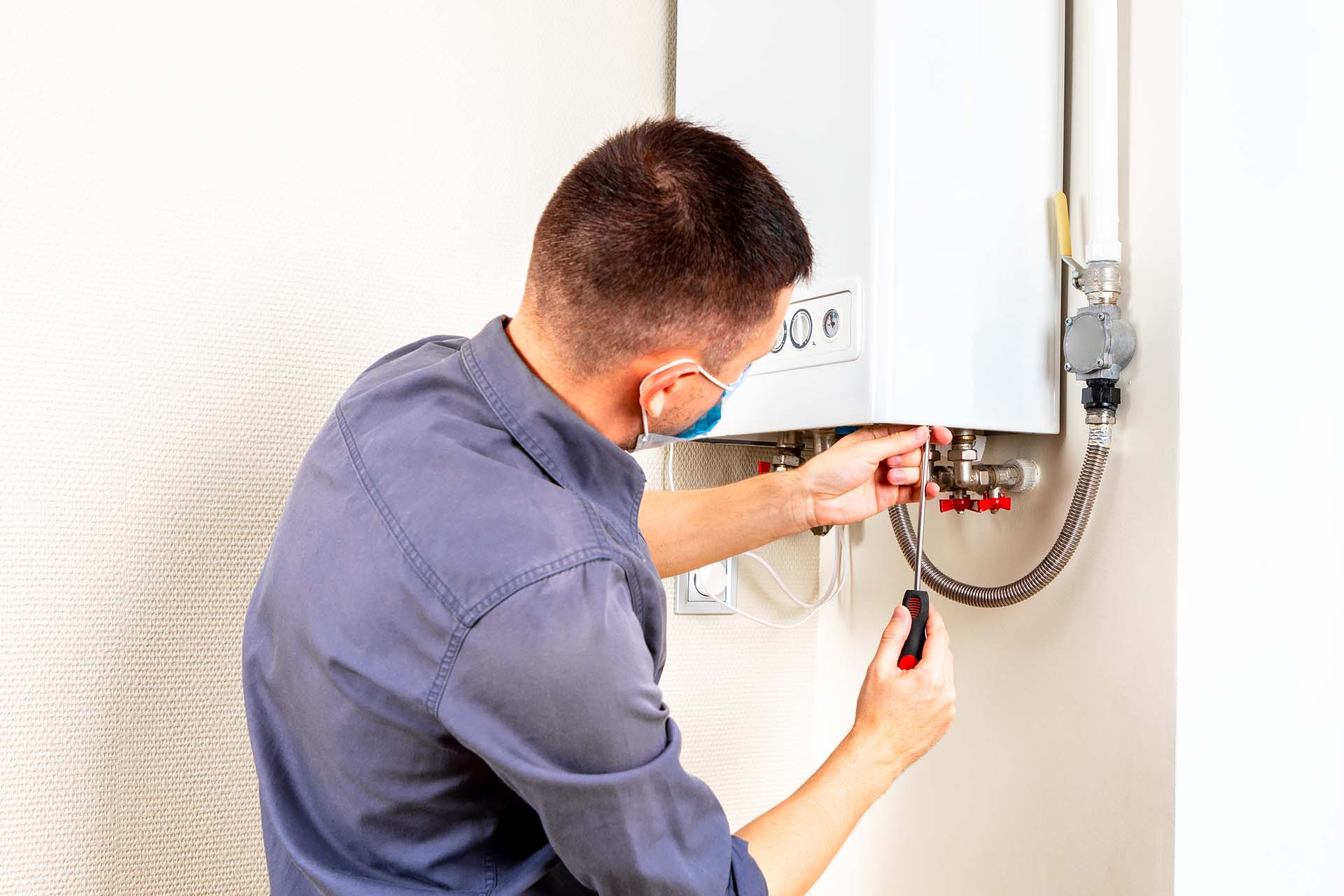 You may find one of your properties needs a new boiler if the old one breaks, becomes inefficient, becomes dangerous, or is simply outdated. While this is an extra cost, many boiler suppliers offer payment plans. Having a working boiler is vital to keep your tenants comfortable so it isn't something you can ignore.
There's a range of different building regulations for boiler installation including:
Hiring a qualified installer: Depending on the type of boiler you choose your engineer will need to be registered with the correct approved scheme. For example:
Following Approved Document J: Replacing a boiler needs to be done using the guidelines described in this document. This covers regulations for hearths, flues, air supplies and more.
Efficiency: New boilers should only be installed if they're efficient. The regulations state that oil boilers should be at least 85% efficient and gas boilers should be at least 86% efficient.
There are many other building regulations for boiler installation and to learn more, please visit planning portal's website.
See the tradespeople we've checked and recommend for your job
Boiler position building regulations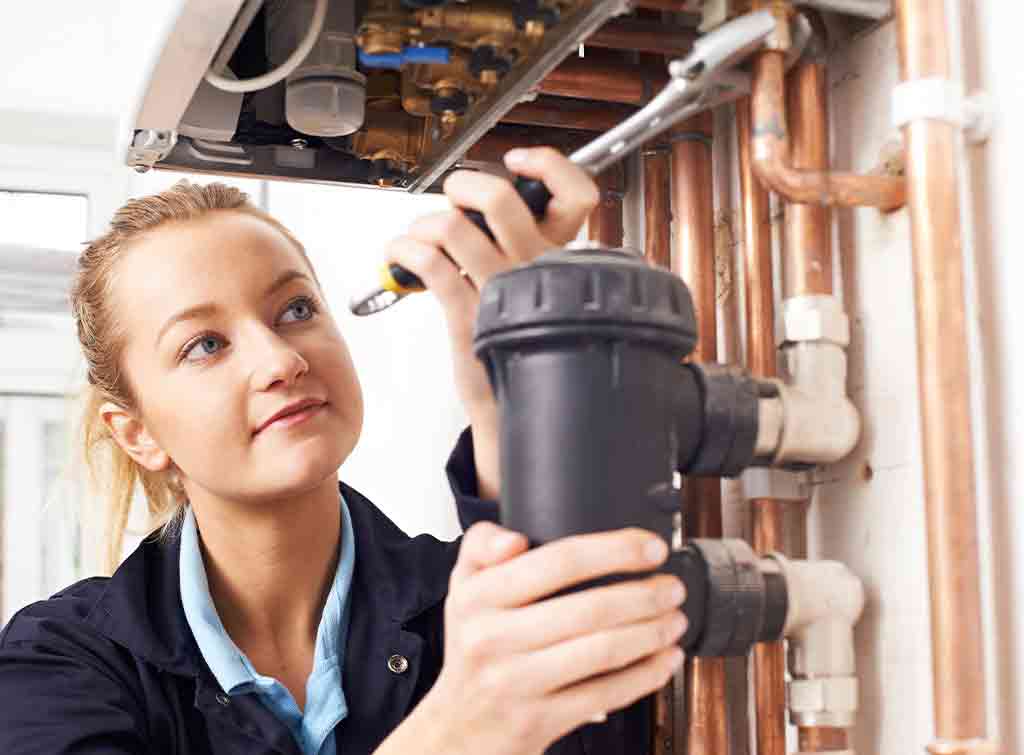 Another important thing to consider is where you'll position your boiler. In fact, there are boiler position building regulations that must be adhered to. Most people choose to hide their boiler in a cupboard or a spare room but this isn't essential.
Some of the most common boiler locations are:
Kitchen
Spare bedroom
Loft
Airing cupboard
There are a few boiler position building regulations that apply when deciding where to place your boiler. Firstly, there needs to be sufficient space for an engineer to access the boiler. In addition, the wall where your boiler is fitted needs to be strong enough to support its weight. Finally, you need to ensure if your boiler is in a less well-heated area of your home that it has frost protection too.
Oil fired boiler installation regulations
When fitting a new or replacement oil fired boiler, your engineer will need to follow a range of guidelines.
Approved Document J sets out certain requirements regarding where you can safely position an oil storage tank. In order to comply with this, it may mean that the positioning of the new replacement tank will be different from the original tank site.
If the tank is to be positioned above ground the following points need to be met:
Tanks need to be installed outdoors.
They should be sited in a location that is separate from any surrounding buildings and their boundaries or anything that is likely to pose an ignition risk (in the event of a leak this will allow gas to safely escape into the air).
If a fire is caused then the tank must be sited away from any other properties or outbuildings to ensure a fire doesn't spread.
Any potential entrances into a building that fall between the tank and the building such as drains or basement hatches should be sealed in such a way that gas cannot enter.
Any fire wall should be constructed from concrete or solid masonry and should be fire resistant for a minimum of 30 minutes. If the fire wall forms part of the property then it should give at least 60 minutes of fire resistance.
Another oil-fired boiler installation regulation is that the boiler must be fitted by a tradesperson registered under a Competent Person Scheme. You'll also need to check that the boiler is at a minimum 85% efficient. Finally, your oil boiler installer will need to ensure your new boiler meets Building Regulations approval.
Boiler flue position building regulations
Flues are an essential part of your boiler. They're comprised of a pipe where gas can safely exit the boiler. One of the gases that needs to escape your boiler safely is carbon monoxide which can be deadly. The flue will guide these gases outside the home, keeping your tenants safe while using your boiler.
Your boiler fitter will need to follow boiler flue position building regulations at all times. These include ensuring that your flue is located far enough away from any windows and doors. 30cm is the minimum distance allowed but larger boilers may need to be positioned up to 60cm away.
Another boiler flue position building reg is to check that your flue is placed away from balconies, flat roofs and even the corners of buildings. Again, 60cm is the minimum distance allowed. Finally, if your boiler flue guides gas out onto a public walkway, it'll need to be at least 2.1m above ground level.
How to get a building regulations boiler installation certificate
The process to get a building regs boiler installation certificate is relatively simple. You just need to get your boiler installed by a Gas Safe registered engineer who will then ensure your local authority is notified. After this, it can take up to 15 working days for you to receive your certificate.
Ready to get a new boiler fitted?
When you need to have a new or replacement boiler installed, you'll need to hire a competent fitter. This professional should be properly registered and follow building regulations at all times. Remember, you cannot install a new boiler yourself. In order to hire the best worker for the job, why not choose a Checkatrade trusted member?
You can be confident that whomever you hire using our free search feature is highly qualified and has been fully vetted. So, to save time and energy, input your postcode today to connect with a range of experts in your local area.
While we're on the subject, the HomeOwners Alliance is another excellent resource if you're planning on getting a new or replacement boiler. With handy advice and guides, their website is designed to answer all your burning questions.
How much does a new boiler cost to be installed by a professional?
If your boiler is currently located in an inconvenient position inside your rental home, you have two options. One is to buy a completely new boiler and have it fitted somewhere else (we would recommend this option if your boiler is old and faulty) and the other is to have your boiler moved.
Please note, each choice will involve different costs so you'll need to choose the option that best fits your circumstances.
If you'd like to learn more about moving or installing a new boiler, the below guides are packed with tips, prices, and considerations. Click below for more guidance and to explore each option further:
Which tradesperson should you use for the job?
Hiring the right professional to fit your boiler is key to ensure the job is done safely and correctly. You really need either a Gas Safe Registered engineer or a tradesperson registered under a Competent Person Scheme depending on the type of boiler you have.
To save time, use our handy search engine to locate the perfect tradesperson.